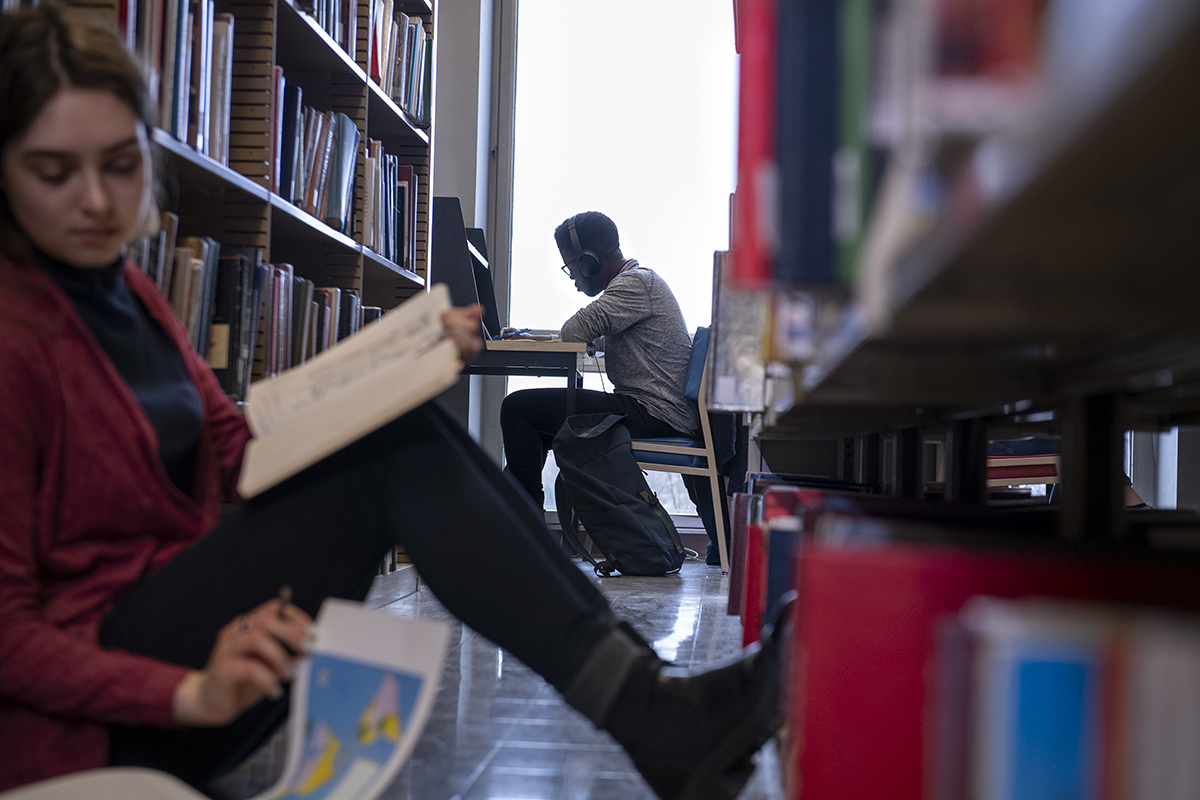 The Institute of Museum and Library Services (IMLS) has awarded a grant of $241,147 to a team from Carnegie Mellon University Libraries led by Psychology Liaison Librarian Emily Bongiovanni to support the implementation of a training program and curriculum to prepare library practitioners to meet the evolving open science needs and expectations of the research communities they support.
The University Libraries has been a longtime proponent of initiatives that support collaborative, transparent, openly accessible, and reproducible research across all disciplines at Carnegie Mellon University. Its Open Science Program, launched in 2018, was one of the first open science programs housed within an academic library in the U.S.
Bongiovanni, alongside colleagues Lencia Beltran; Melanie Gainey; Emma Slayton; Chasz Griego; and Lauren Herckis will develop a training curriculum that will take a unique approach in providing participants with techniques and perspectives for offering Open Science support, services, and resources at their institutions, rather than focusing on Open Science topics as the primary subject matter. The draft curriculum includes: Understanding the Open Science Ecosystem: Core Principles and Practices; Supporting Open Science: Organizational Contexts and Constraints; Supporting Open Science Across Disciplines and Across the Research Lifecycle; and Current Issues in Open Science. Its target audience includes educators and those in research support positions who teach, consult, or support best practices in open science, such as open data, open software, and open publishing.
The grant was one of 64 awards totaling $20,363,297 recently announced by IMLS to support libraries and archives across the country through National Leadership Grants for Libraries and the Laura Bush 21st Century Librarian Program. The awarded grants search on the IMLS website contains a complete list of grantees and project descriptions.
Carnegie Mellon's award is part of the Laura Bush 21st Century Librarian Program, which supports projects of far-reaching impact that develop a diverse workforce of library and archives professionals to better serve the changing learning and information needs of the American public by enhancing the training and professional development of librarians, develop faculty and library leaders, and recruit and educate the next generation of librarians.
"Carnegie Mellon University Libraries is honored to receive the IMLS grant, which will play a pivotal role in advancing the adoption of open science principles within the research community," said Bongiovanni. "By equipping library practitioners with the knowledge and tools to support open science initiatives, we aim to create a more collaborative and accessible research landscape, benefiting not only the scientific community but society at large."
About IMLS
The Institute of Museum and Library Services (IMLS) is the primary source of federal support for the nation's libraries and museums. We advance, support, and empower America's museums, libraries, and related organizations through grantmaking, research, and policy development. IMLS envisions a nation where individuals and communities have access to museums and libraries to learn from and be inspired by the trusted information, ideas, and stories they contain about our diverse natural and cultural heritage. To learn more, visit www.imls.gov and follow us on Facebook and Twitter.