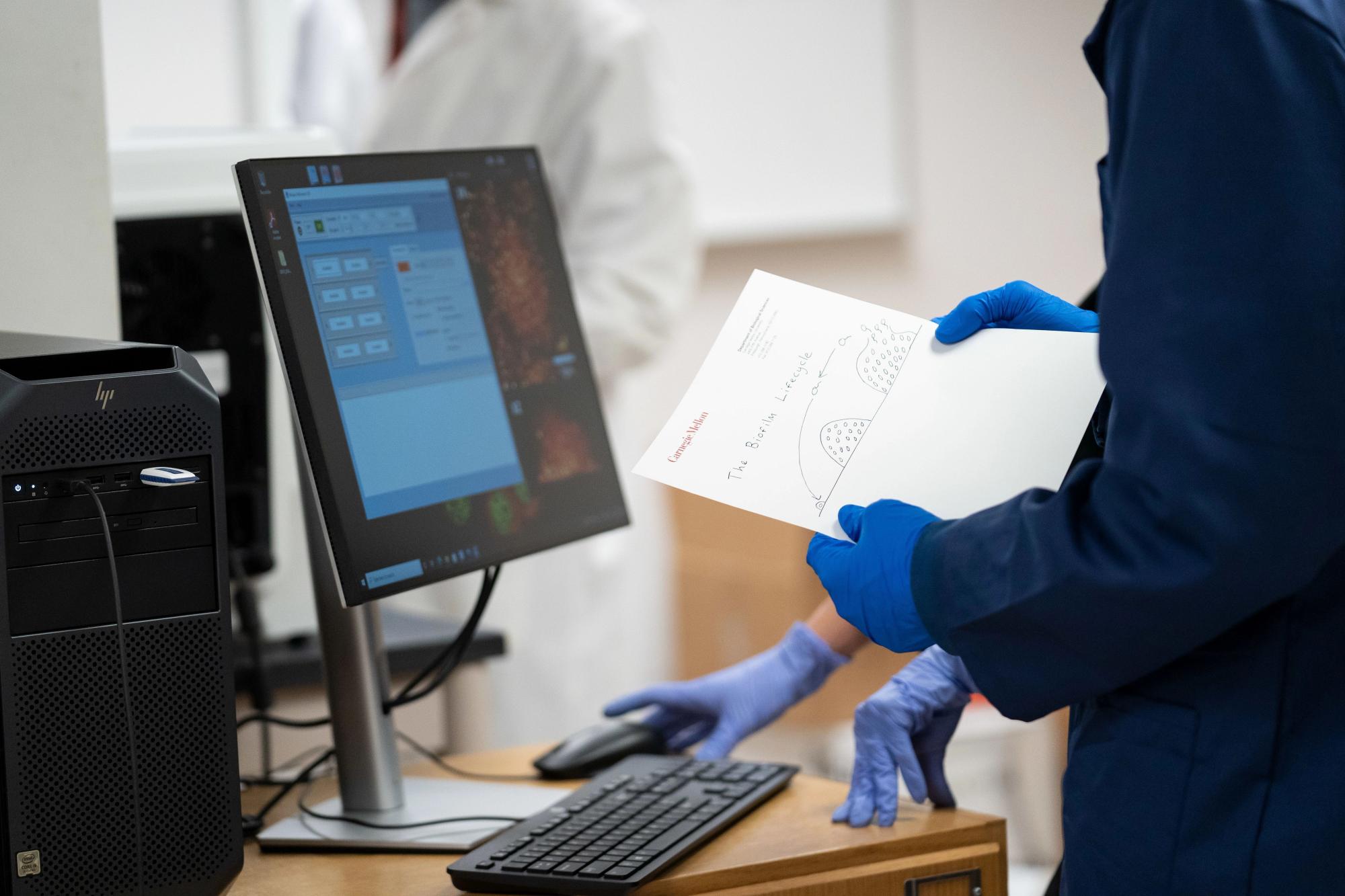 The White House Office of Science and Technology Policy (OSTP) has declared 2023 the Year of Open Science, featuring actions across the federal government to advance national open science policy, provide access to the results of the nation's taxpayer-supported research, accelerate discovery and innovation, promote public trust, and drive more equitable outcomes. The Carnegie Mellon University Libraries has been a leader among universities in developing initiatives that support collaborative, transparent, openly accessible, and reproducible research across all disciplines at CMU.
Read on to learn more about these efforts and upcoming programming for the Year of Open Science.
Open Science & Data Collaborations
The Open Science and Data Collaborations (OSDC) program provides services and infrastructure for open research at CMU through digital tools, training opportunities for research tools and practices, collaboration opportunities on data science projects, special events and advocacy, and a team of specialists available as research consultants and collaborators.
Open Source Programs Office
​​The Open Source Programs Office (OSPO) raises awareness and capacity for open source-software to better develop, manage, curate, and share it for research, education, translation, and broader impact. As a community convener and center of competency, the OSPO aims to build open source capacity within CMU and beyond, leveraging the institution's research, teaching, and policy expertise to maximize its social impact on a global scale.
Upcoming Events
Women in Data and Wikipedia: An Afternoon with Ada
October 11, 2023 2:30-6:30pm
In-Person Event: Hunt Library, IDeATe Studio B
In honor of Ada Lovelace Day, join the CMU Libraries and Sustainability Initiative for an afternoon edit-a-thon, to celebrate women in STEAM. Learn the ins and outs of editing wikipedia and help add overlooked / underrepresented figures to a world-wide, open encyclopedia. Eat some food, and have some fun! All skill levels are welcome, even if you've never done this before! Come as a group or on your own - we'll provide suggestions, guidance, and work collaboratively!
Bioinformatics Hackathon
October 19-21, 2023
In-Person Event
In partnership with DNAnexus, the Libraries will host a collaborative hackathon on the topic of data management and graph extraction for large models in the biomedical space. Each team will work on a dedicated part of the problem. All pipelines and other scripts, software, and programs generated in this hackathon will be shared publicly. Applications to participate will open in August.
Open Science Symposium
November 3, 2023
Virtual Event
Carnegie Mellon University Libraries' Open Science Symposium returns this fall! Join us for our signature open science event, a full day of virtual talks and panels from researchers and thought leaders in academia, industry, and publishing to explore how open science is transforming the ways in which we do research and share it in a variety of science and non-science disciplines.
Morning Brew: Exploring Open Science at CMU Libraries
November 8, 2023 10:00AM -12:00PM
In-Person Event: The Sustainability Studio
Stop by this informal mixer event to chat about open science over coffee and pastries. Our open science specialists will be on hand to answer any questions you might have and demo tools and resources that help support open data and publishing.
Recent News