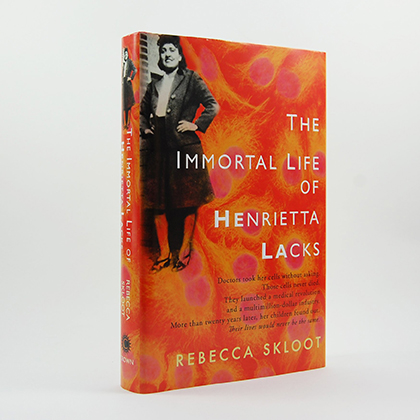 The University Libraries and CMU's Vice Provost for Diversity, Equity, and Inclusion & Chief Diversity Officer Dr. Wanda Heading Grant invite you to join us on October 14, 5:00 – 6:00 p.m. for "Heading Right to the Point: Discussing the Immortal Life of Henrietta Lacks through the Lens of Diversity, Equity, Inclusion, and Justice with Dr. Wanda Heading-Grant," an intimate conversation around Rebecca Skloot's, "The Immortal Life of Henrietta Lacks."
This discussion is part of the VP DEI's exciting new collaboration with the University Libraries, which currently features a collection of books curated by Dr. Heading-Grant entitled, The Intersection of STEM, Identity, & Social Justice. This is guaranteed to be an engaging, thought-provoking, and timely discussion around systemic and institutional bias and oppression and the ethics of medicine and research, so be sure to register for one of the forty available slots today!
Register for this virtual event
The first twenty people to register will receive a free copy of "The Immortal Life of Henrietta Lacks" in advance of the event. To be eligible for the complimentary book you must have a valid CMU ID and be available to pick up your book from Hunt Library by October 14. If you are eligible to receive a complimentary copy, you will receive an email from the University Libraries to coordinate book pick up.
Books purchased from The Tiny Bookstore, a local black-owned bookstore in the North Hills.