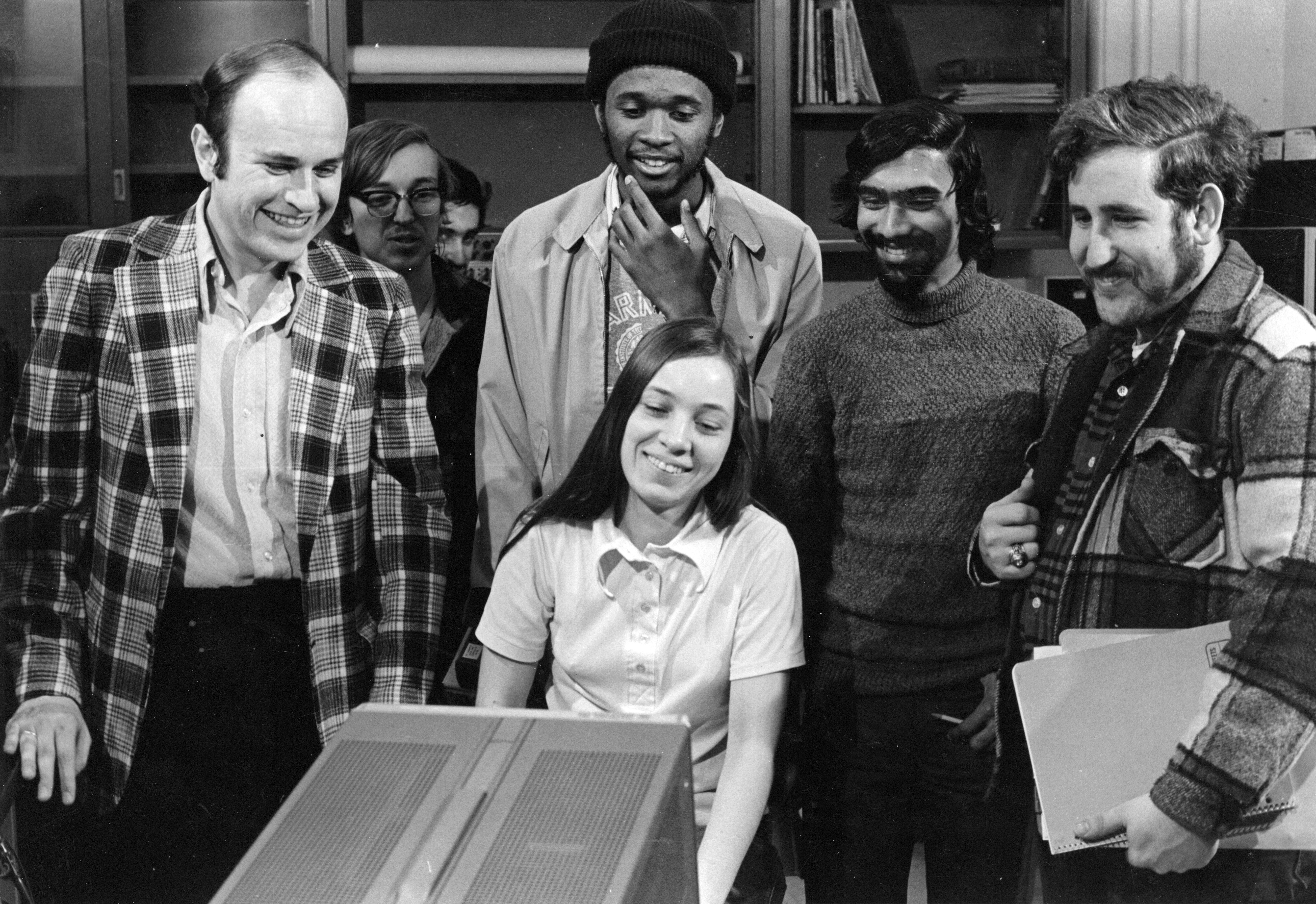 Overview
ROAR (Repairing Our Archival Record) is a community archive initiative dedicated to collecting and preserving the stories of historically underrepresented and under-engaged communities at Carnegie Mellon University. The Initiative is part of the University Libraries' ongoing commitment to Diversity, Equity, and Inclusion. One of the first actions to come from these discussions was the University Archives' Fall 2020 exhibit What We Don't Have: Confronting Absence of Diversity in the University Archives in the University Archives, which explored gaps in our collections and highlighted the behind-the-scenes work of archivists. Through this initiative, the University Archives strives to amplify the voices of those who have been historically underrepresented at CMU, while building a collection that is reflective of our diverse community.
Goals
Uplifting Underrepresented Narratives:
Make existing collections that represent the experiences of historically marginalized communities more visible and easy to use.
Build and foster relationships with community members – faculty, staff, students, alumni, and neighbors – and groups on campus.
Involve community members in the descriptive process so that their history is documented in a way that is reflective of their community.
Reparative Archival Practices:
Reprioritize how we select new collections and when we make them visible.
Allocate our resources in a more balanced way to better support all members of our community.
Review and revise existing archival descriptions for potentially harmful or offensive language; provide content warnings when necessary.
Partner with Us
Want to ensure your community history is preserved for future Tartans? Contact Crystal Johnson, Community Collections Processing Archivist, at crystaljohnson@cmu.edu for information on how to manage your community's archive and/or donate materials to the University Archives.
Donate
It is through the remarkable generosity of our supporters that we are able to embark on this incredible journey to build ROAR. Please consider supporting our work by making a donation to the University Archives Fund, dedicated to supporting the needs of this project.
For more information, or to inquire about specific giving opportunities, please contact Morgan Walbert, Associate Director of Development, at mwalbert@andrew.cmu.edu.