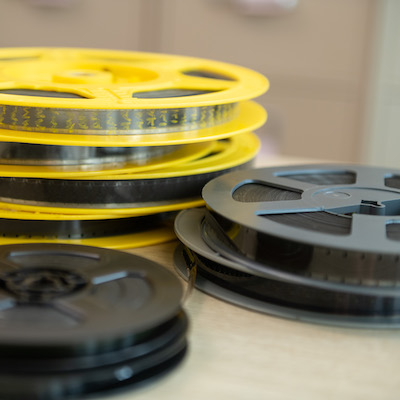 Most people consider library archives — records of old materials, categorized and easy to search — as the definitive records of an institution's history. And yet archives are not neutral. Increasingly, organizations are recognizing that archives do not tell a complete story.
At Carnegie Mellon University, the collections of preserved records skew heavily white and male, giving the impression that CMU's history lacked diversity. In fact, people of many ethnicities, socioeconomic backgrounds, sexual orientations and gender presentations have been members of the community since Carnegie Technical Schools first opened in 1905.
In recognition of this absence in recordkeeping, University Libraries has assembled an exhibit entitled "What We Don't Have" that aims to fill the holes in CMU's history. The exhibit emphasizes archivists' training to be unbiased, objective stewards and acknowledges that some stories have been prioritized over others.
Shannon Riffe, director of marketing, communications and external relations for University Libraries, said the exhibit itself is just the beginning of the Libraries' work toward diversity, equity and inclusion (DEI).
"We are acknowledging the stories that have not been prioritized," she said. "And what's exciting is to also see this effort supported at the university level. We shared our plans as part of the university's Strategic Actions on Confronting Racism and Promoting Equity and Inclusion in July and are delighted that the university has provided support for a dedicated DEI archivist position. It's a great signal that the university and the libraries are committing to acquiring and processing these important collections."