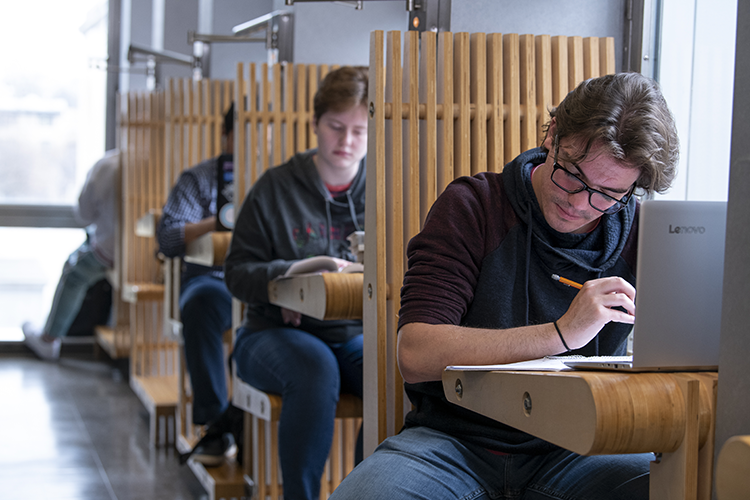 During the challenging times that COVID-19 has presented to our university, the University Libraries continue to support critical research in a virtual environment. One example is our support of systematic review efforts. Systematic reviews, and other types of research synthesis, can result in highly impactful research at a time when lab and field work may otherwise be on hold. They are also an excellent way to engage students in the research process, without the need for lab or research facilities.
Briefly, systematic reviews are methodical and comprehensive literature syntheses that are focused on well-formulated research questions. The process of a systematic review involves identifying and synthesizing all scholarly research on a particular topic using transparent and reproducible methods. They provide evidence for practice and policy making, identify gaps in research and reduce bias in the research synthesis process.
Systematic, and other types of literature reviews, benefit greatly from the expertise of librarians who can help construct complex, reproducible searches across many database platforms, provide assistance in managing this information-heavy process and train researchers on tools used in screening through search results. CMU Librarians are currently collaborating with systematic review teams with faculty, graduate and undergraduate students in Heinz, Tepper and Biomedical Engineering.
Librarians Ryan Splenda and Sarah Young are working with Prof. Denise Rousseau, of the Heinz College and Tepper School of Business, Prof. ByeongJo Kim, a recent graduate of the Heinz College, and two current Heinz graduate students, Ernestina Bioh and Alvaro Magnolfi, on one of the first systematic reviews of the Campbell Collaboration's newly formed Business & Management Coordinating Group.
Prof. Rousseau has proven to be a champion of both evidence synthesis methods and librarian involvement in the process. The review focuses on whether CEO incentive compensation predicts firm financial performance. Since CMU has closed due to COVID-19, the team has held regular, bi-weekly Zoom meetings to discuss and work on stages of the project.
"Systematic reviews are possible because of the information retrieval skills of librarians," Rousseau said. "We have learned so much from working with Carnegie Mellon's strong librarian team."
Interlibrary loan has helped with finding full text articles for review despite the closure of many libraries, and an online systematic review tool called Covidence has allowed for collaborative work and project tracking. The team has been able to develop a data extraction tool, and designed a workflow to test data extraction on a small sample of included studies. Despite working from home, the team is moving full steam ahead!
On another project, librarians Melanie Gainey and Sarah Young are working with Professor Liz Wayne of Biomedical Engineering, along with student researchers, Hannah Fox and Wonhee Han.
"I'm really excited to work with CMU Librarians to work on this interdisciplinary approach to scientific literature review," said Wayne. "This is an idea that I've had for a while but their expertise is what makes it possible to search such large volumes of journal articles. I can't wait for everyone to see this work."
This is also a great way to get students of all levels involved in literature review. The project will continue through the summer with a larger team of undergraduate student researchers working remotely. This team is hoping to make use of an online systematic reviewing software that incorporates machine learning to automate and speed up selection of studies to be included in the review. Regular meetings via Zoom will facilitate student training, check-ins and project tracking.
Please get in touch with the Libraries huntref@andrew.cmu.edu if you have questions about conducting systematic reviews or would like support in other types of literature reviews. You can also visit our research guide for more information.
Melanie Gainey, Librarian; Ryan Splenda, Librarian; and Sarah Young, Senior Librarian
Tags
:
Business
,
Data
,
Online But Never Remote
, See all tags