Christmas Reading List: Books Reviewed by Jan Hardy
After all the movie adaptations of Charles Dickens' A Christmas Carol (and all the arguments over which is best), it's refreshing to read the original story. You can savor lines of dialogue snarled by George C. Scott and Alastair Sim, or the "God bless us every one" chirped by so many earnest child actors. Reading Dickens is not for everyone, but I enjoy Victorian novels on a dark winter day, and this one's a gem.
However, if you're feeling more like Scrooge than Tim Cratchit, The Dreaded Feast: Writers on Enduring the Holidays might fit your mood. Michele Clarke and Taylor Plimpton gather essays, stories and poems about family gatherings, shopping, Santa, holiday parties and other hazards. It's a wonderful premise, and I looked forward to some satire of all those things. But other than the introduction by P.J. O'Rourke ("Give it a rest, ye merry gentlemen"), a story by Fiona Maazel, a Dave Barry piece and a few others – I kept reading this anthology just hoping it would get better. Humor is always subjective, and always risks being offensive (John Waters, Charles Bukowski) – but even Mark Twain and the poet Billy Collins couldn't save this collection. To me, it was more yuck than yucks.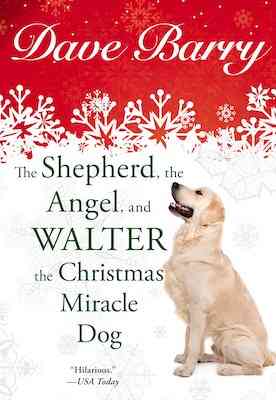 A safer bet would be Dave Barry's The Shepherd, The Angel, and Walter the Christmas Miracle Dog. It's the only book I've read about a dog dying that doesn't fall into the obligatory grad school trope of the Dead Animal Demonstrating the Writer's Sensitivity to the Fragility and Tragedy of Life. Instead, it's truly sweet and funny, yet respectful. Dave Barry is hilarious as usual, even managing to write in a boy's voice without much preciousness. I loved his dedication to the "wonderful, quirky people" he grew up with in Armonk, New York, and his disclaimer "Any resemblance between them and the characters in this book is, frankly, a bewildering coincidence." I'd almost guarantee this book will make you laugh and feel good, which is even harder to accomplish than Scroogey satire.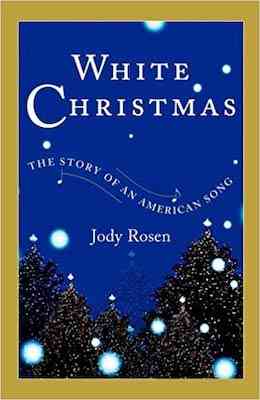 White Christmas: the Story of an American Song by Jody Rosen combines a fascinating overview of popular song and culture, a biography of Irving Berlin, and an explication of the song's melody and lyrics. With one hit, Berlin changed Christmas into a secular holiday, just as he did for Easter with "Easter Parade." He also captured nostalgia as no one had before. Rosen describes it as "both the saddest and most beloved of all Christmas songs." I was surprised that she dismisses the movie "White Christmas," which to me has held up better, in favor of "Holiday Inn." But either way, the song "White Christmas" holds its place, yearning for a simpler holiday, and a quieter, more peaceful life.
And speaking of a secular Christmas, I don't remember believing in Santa, probably because my mother wrote on all my presents "From Santa" in her very distinctive handwriting. But I guess most little kids who celebrate Christmas do believe, and Letters to Santa Claus by "the elves" in Santa Claus, Indiana is a touching tribute to their faith. Letters are reproduced (in their sometimes hard-to-read script), and it's remarkable to see changes from simple requests for books, dolls, and candy to two-page lists of brand-name clothes and toys. It's also startling to see what children write matter-of-factly: a list of siblings and "the others are dead;" a request for a time machine "so I can go back in time and fix all the bad things that have happened to me." Surprising, funny, and poignant, these letters made me believe, if only in the moments I saw through the children's eyes.
Tags
:
Fiction
,
Nonfiction
, See all tags