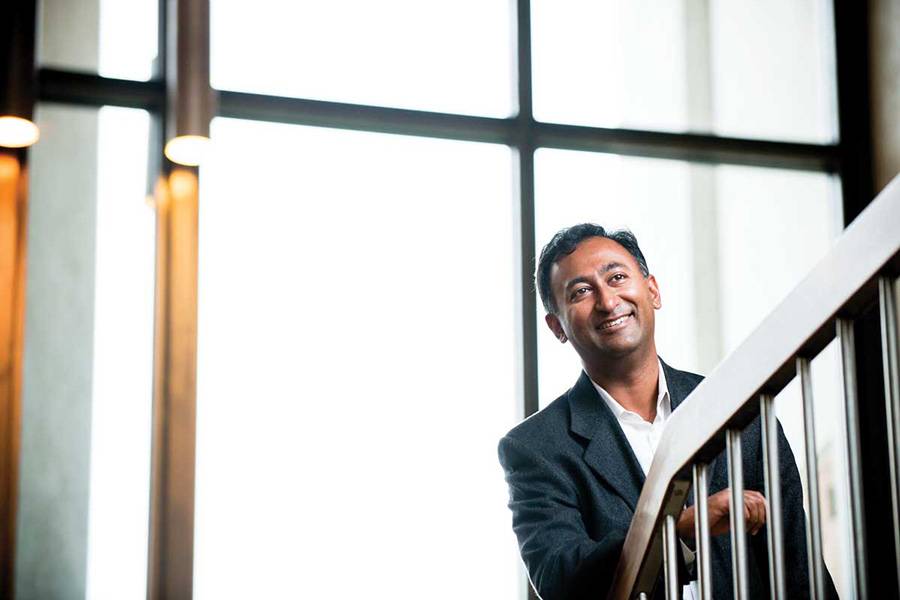 Sayeed Choudhury, associate dean for digital infrastructure at Carnegie Mellon University Libraries, will serve as senior advisor on open source for the Omidyar Network.
Established by philanthropists Pam and Pierre Omidyar, Omidyar Network is a social change venture that works to reimagine critical systems and the ideas that govern them, and to build more inclusive and equitable societies.
As a senior advisor, Choudhury joins a network of experts to provide strategic guidance and thought leadership for the Omidyar Network's responsible technology focus area. This role will leverage Choudhury's extensive expertise in open-source technologies and advocacy to support the Omidyar Network's goal of ensuring that future technological innovation promotes well-being and individual liberty, while building in safeguards to manage its risks and unintended consequences.
"Sayeed brings significant technical and ecosystem knowledge on building multi stakeholder initiatives, which require academia, government, philanthropy and industry to collaborate, create and fund public goods like open source software," said Govind Shivkumar, director of Responsible Technology at the Omidyar Network. "His deep understanding of the intricate nuances surrounding technology and policy matters related to open source software is invaluable. We welcome him as a senior advisor and benefit from his insights and expertise."
Choudhury directs the CMU Open Source Programs Office, which aims to build open source capacity within CMU and beyond, leveraging the institution's research, teaching, and policy expertise to maximize its social impact on a global scale. Before joining the Libraries in 2022, Choudhury was associate dean for Digital Infrastructure, Applications, and Services and Hodson Director of the Digital Research and Curation Center at the Sheridan Libraries of Johns Hopkins University. In that role, he launched Johns Hopkins' open source programs office, the first of its kind within a U.S. university.
A member of many professional boards and committees, Choudhury was a President Obama appointee to the National Museum and Library Services Board and has served as a principal and co-principal investigator on funded grants from organizations such as the National Science Foundation, Institute of Museum and Library Services, and the Alfred P. Sloan Foundation.
"I am honored and excited to join the Omidyar Network as a senior advisor on open source. Open-source technologies have the power to create positive change and foster inclusive solutions to some of society's most pressing issues," said Choudhury. "I look forward to working with the Omidyar Network and its partners to drive innovation, collaboration, and social impact on a global scale."
Photo of G. Sayeed Choudhury, credit John Hopkins University.
---
by Shannon Riffe, Associate Dean of External Relations