Carnival Open House Celebrates Black and Underrepresented Minority Student Experiences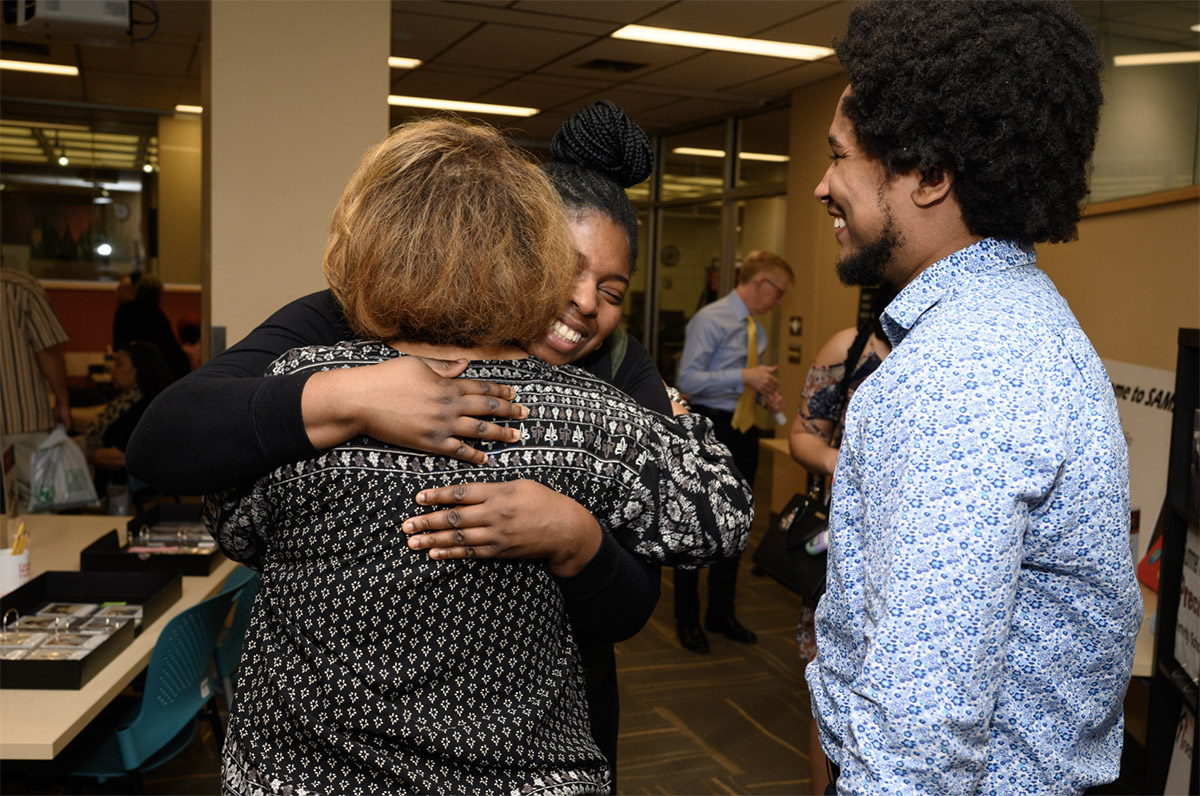 From 1968 to 2017 the Carnegie Mellon Action Project (C-MAP) — later renamed the Carnegie Mellon Advising Resource Center (CMARC) — provided a space to gather, find support, and build community for Black and underrepresented students at a predominantly white institution. For these groups, C-MAP and CMARC didn't just provide resources to ensure academic success. The organizations served as students' home away from home, a Pittsburgh family that reconnected through alumni events and reunions years after graduation.
This Spring Carnival, the Carnegie Mellon University Libraries, in partnership with the Carnegie Mellon Black Alumni Association, hosted a C-MAP/CMARC Archives Open House. "C-MAP/CMARC 55 Years Later: Affirming Black and Underrepresented Minority Student Experiences" brought the community back together to commemorate the legacy of these historic organizations on campus, and celebrate the diverse groups they represented.
A photo album of the event is available online.
Since 2018, the University Archives has been the home of the C-MAP/CMARC archival collection, including photo albums, memorabilia and other historical documents related to Buggy, SPIRIT, Hoopla, SAMS, Origins, and more. Community Collections Processing Archivist Crystal Johnson has led the ongoing effort to organize the collection and make it accessible to researchers and the public, as part of her work to increase representation throughout the Archives.
At the event, Johnson and her fellow archivists connected with members of the community to discuss how these materials are being preserved. They were joined by partners from CMARC, including former director Ty Walton and former front office manager Velda Brunson, as well as CMBAA representatives like former president Bill James, a 1978 graduate of the Tepper School of Business, and Bob Patterson, a 1989 graduate of the College of Engineering.
"The archivists were a joy to work with. They listened to the many stories associated with the photos and various memorabilia and did an outstanding job of capturing the essence of the Black and Latino student experience at Carnegie Mellon over the years," Walton said. "I appreciate all the care, concern, and work they put into showcasing and preserving the legacy of C-MAP/CMARC for years to come."
During the two days of the event, community members dropped by to reconnect, ask questions, and view the materials. Attendees pored over photo albums from the 1980s through the early 2000s, looking for people they recognized and events they remembered from their time at Carnegie Mellon. Archivists encouraged visitors to record recollections on sticky notes and leave them on the photos' protective coverings.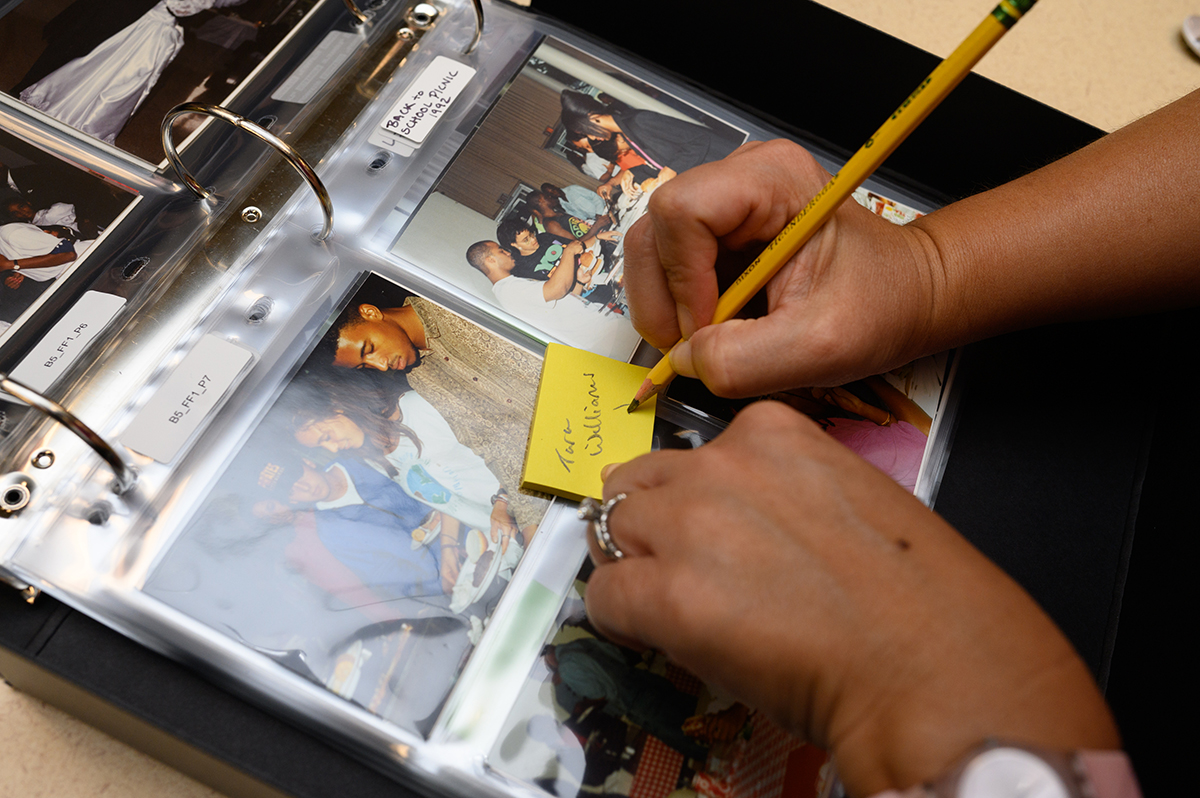 The ten albums available at the event, selected by the Libraries' community partners, are part of a much larger collection of 71. A majority of the subjects within these albums are not yet identified, which can make categorizing the photos challenging.
"Identifying subject names, dates, and locations are especially useful when creating metadata and descriptions as we go on to digitize these images," Johnson explained. "If we can add that context, it's easier to make the photos searchable and accessible. It was a great opportunity to be able to rely on the community's expertise to help us do that."
The photos contain everything from photos of the C-MAP space on campus and staff parties to the signature events of the group like Buggy and Hoopla, a basketball game that featured alumni vs. current students. They capture annual barbecues and award ceremonies for student organizations like the National Black Society of Engineering and the Society of Hispanic Professional Engineers. There are also photos from company visits, where students would tour prospective employers. There are even wedding photos.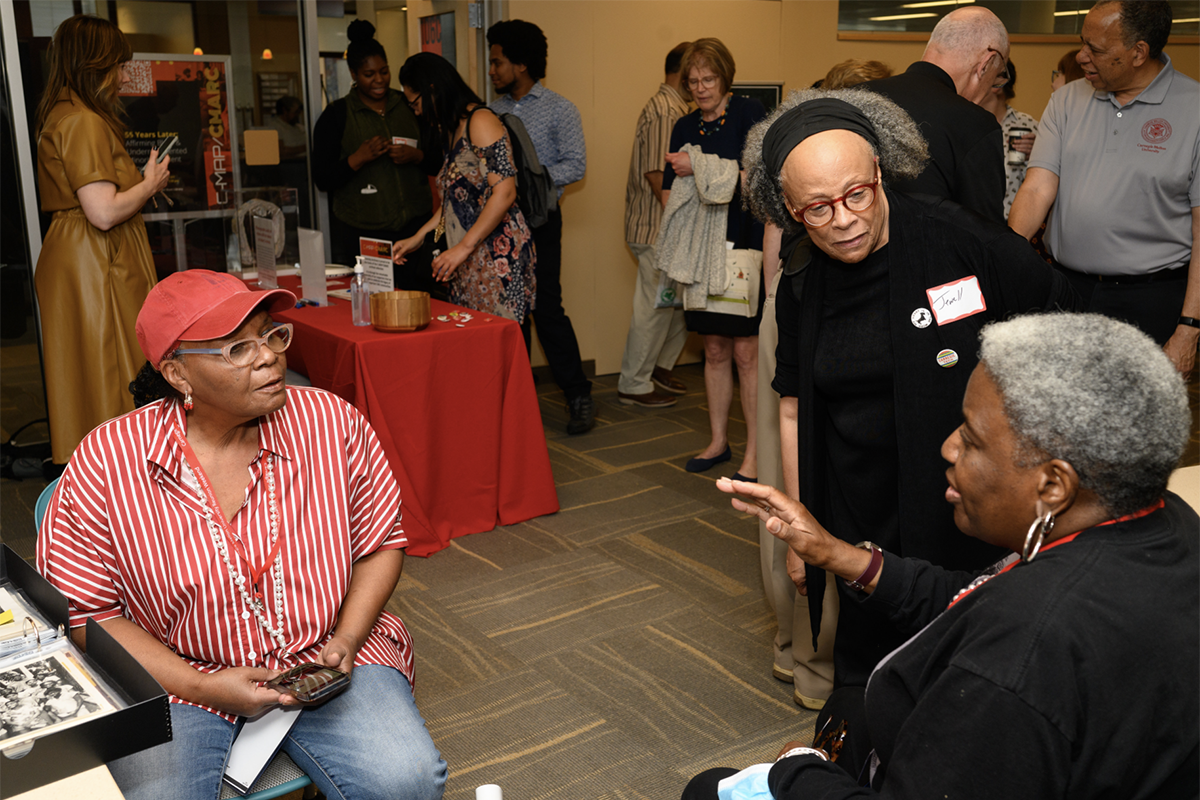 "This is a real community, and the community didn't end when people graduated," Johnson said. "The photos show alumni coming back throughout the years, and you actually get to watch their families growing."
In addition to the photos, attendees could look through a selection of memorabilia and other materials. These included C-MAP newsletters, sheet music from the Voices United Gospel Choir, programs from Martin Luther King, Jr. Day Celebrations on campus, and early brochures for programs like the School College Orientation Program in Pittsburgh and Upward Bound. Attendees also got the chance to see vintage trophies, t-shirt designs, and organization plaques, and more.
"It was wonderful for the Black alumni to have a space to call our own where we could engage our students, reunite, explore our history, share our stories, and do all of the meaningful things that a community looks forward to when it plans to come back to campus," Patterson said. "It's always important for CMU's Black alumni and the current Black students to connect with their history at the university."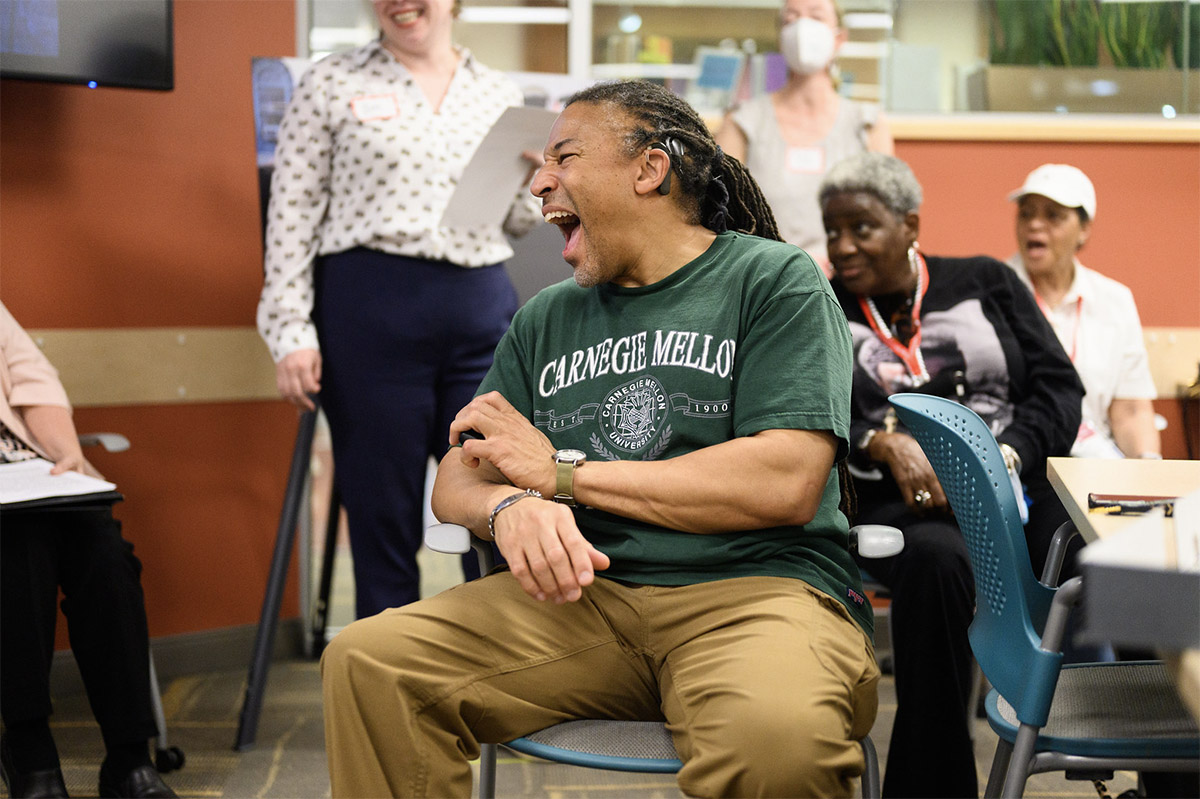 The Carnival event was just the first opportunity for the Archives to highlight the importance of these collections, and collaborate with members of the communities. Johnson is looking forward to continuing the partnerships and increasing the visibility of this history moving forward.
"We're so proud to be the stewards of this collection, and to be able to share these materials, not just during Carnival, but whenever someone is on campus and wants to revisit their history," Johnson said. "The most important thing is that people know their materials and their legacy matter, and that they're being taken care of in the Archives."
Today, the University Libraries continues to take important steps to increase representation in its collections and better reflect Carnegie Mellon's diverse past as an institution. The 2020 exhibit "What We Don't Have" examined absences in the Archives and opportunities to address them. ROAR (Repairing Our Archival Records) is a community archives initiative dedicated to collecting and preserving the history of overlooked communities. Johnson is processing materials and continuing outreach with LGBTQ+ communities, and is also working with international students to capture their experiences on campus. She's also looking deeper into existing collections to find hidden stories that are already there — like many of the stories the C-MAP materials tell.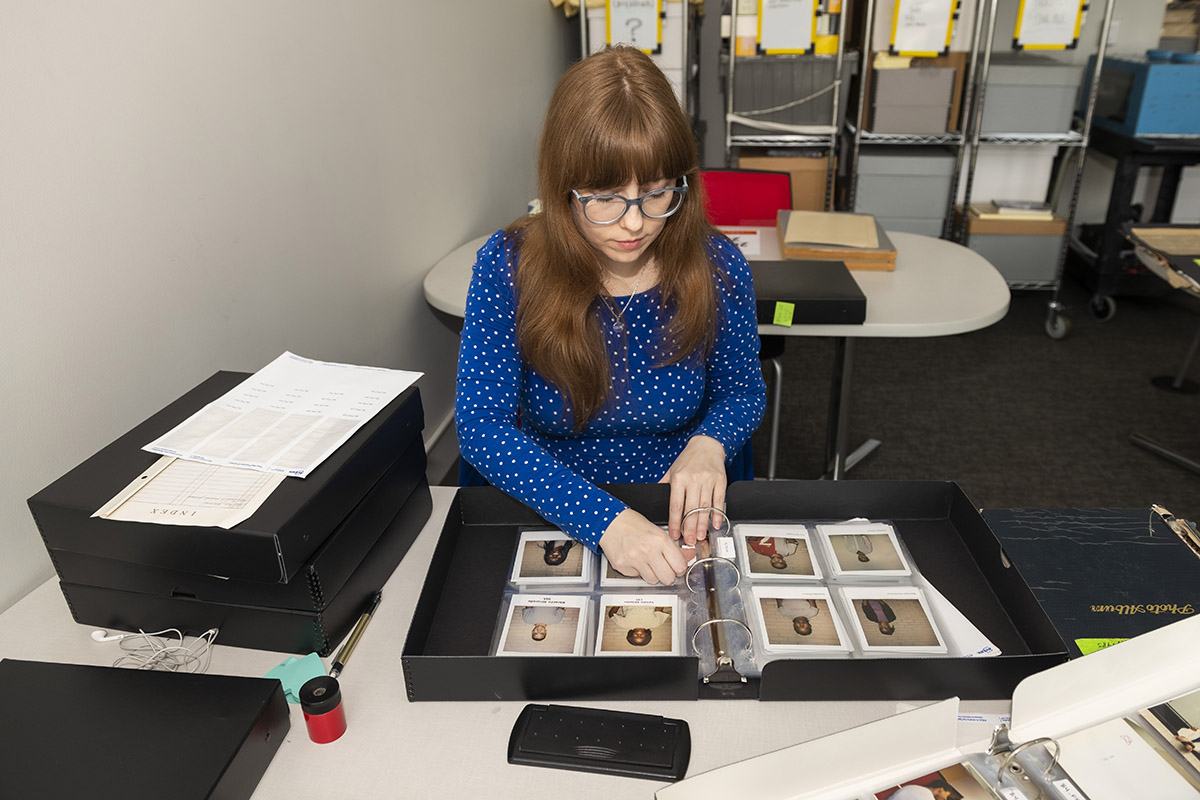 To view additional materials from the C-MAP/CMARC archival collection, get in touch with the Archives or stop by open hours on Thursdays from 10 a.m. to 4 p.m. Community members are also invited to consider donating their own materials related to C-MAP/CMARC to the Archives. Please contact Johnson at cjohnso2@andrew.cmu.edu to learn more.
---
by Sarah Bender, Communications Coordinator