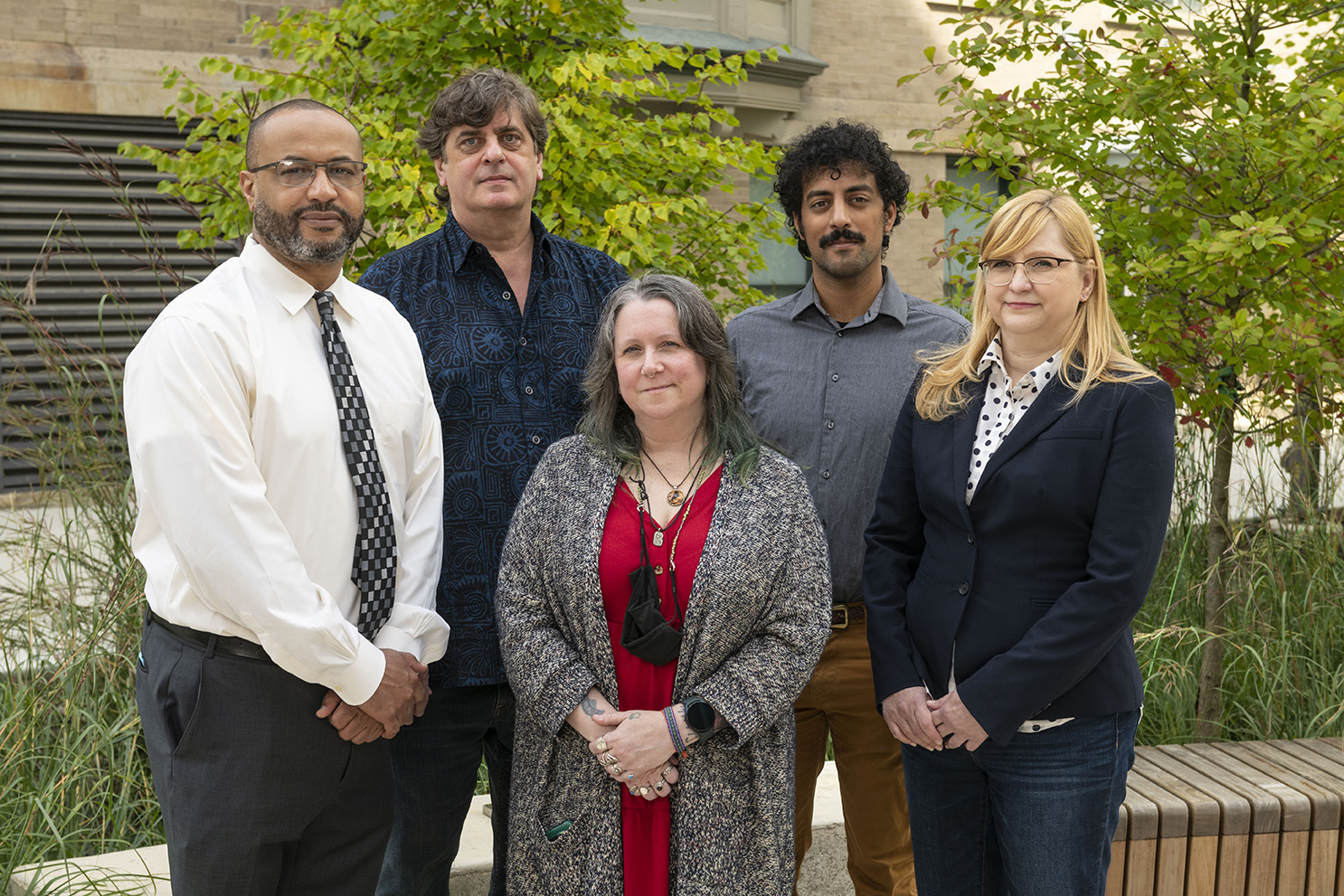 The Carnegie Mellon University Libraries Project Management Office (PMO) has a staff of one — but that hasn't stopped Director Ken Rose from orchestrating increasingly complex projects that impact the entire university. From redefining how projects are carried out to overseeing extensive system migrations, Rose plays a key part in initiatives that improve the capacity and workflow of staff and faculty at the Libraries and beyond, and his work is being noticed across campus.
Rose served as project manager for the Digital Collections Migration team, which received a nomination for the 2022 Teamwork and Collaboration Andy Award this fall for their collaboration, cooperation, and achievement. The team included Project Lead Julia Corrin, university archivist, and Technical/Developer Lead Chris Kellen, senior principal systems/software engineer. Also involved were Metadata Specialist Angelina Crowe, Web and Applications Developer Jonathan Kiritharan, and Digitization Projects Manager and Data Deposit Coordinator Ann Marie Mesco, Together, they moved 2.2 million files, 30 terabytes of digitized content, and 375,000 metadata records in the Libraries' digital collections to a new platform, Islandora 8.
The University Libraries is one of the first libraries to implement the platform, and the owner of the largest repository in production. The sweeping scale of the project was aided greatly by Rose's expert project management.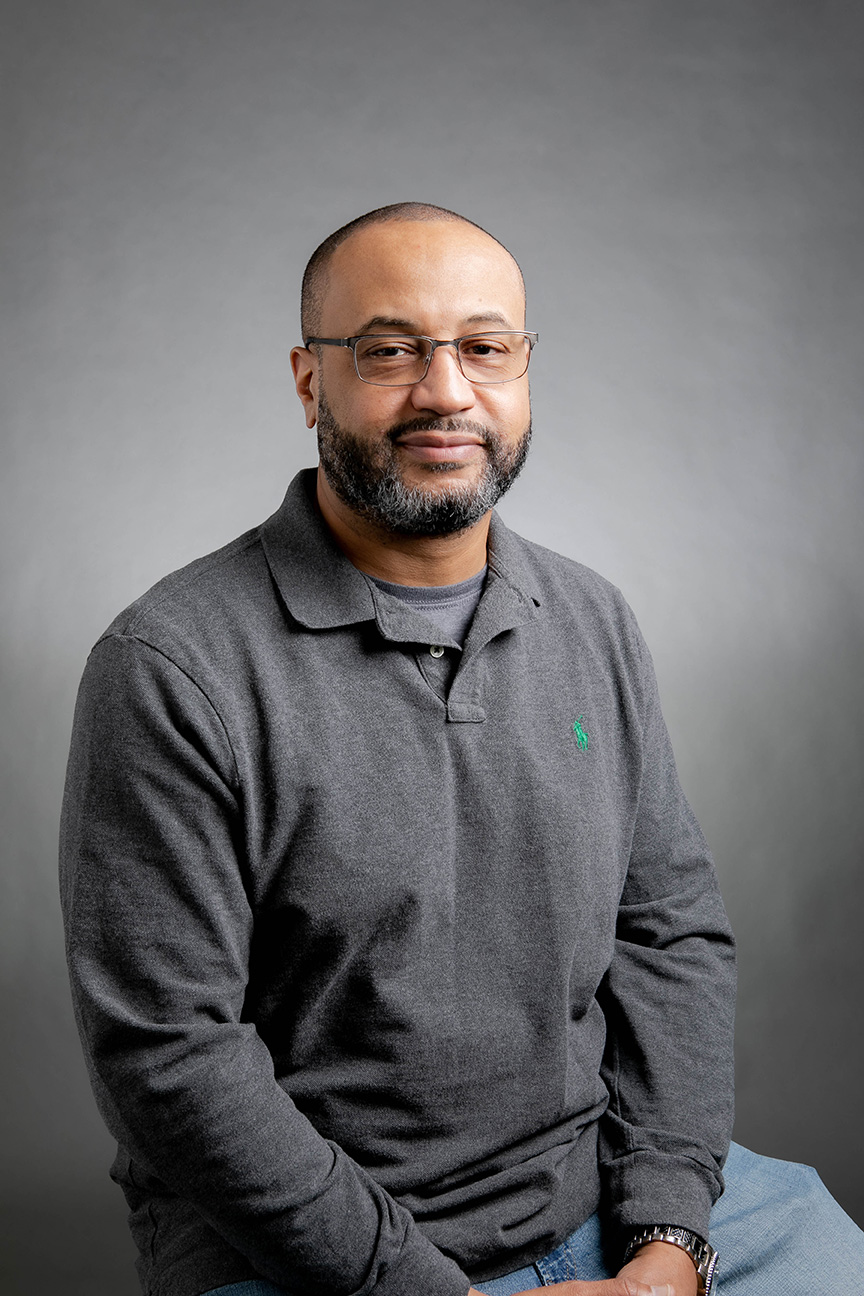 "This was an incredible team that pulled together to do 25 years of metadata remediation in about eighteen months," Rose said. "My role was to bring some cohesion to what was really a lot of projects rolled into one, and make sure we were poised to get over the finish line. And we did — the whole team's work paid off with a system that the Libraries and the university as a whole can all be proud of. We're now seen as having one of the best systems out there for digital collections."

Recently, Rose joined the inaugural Advisory Board of the Project Management Center of Excellence (CoE), a campus-wide collaboration to expand the availability of project management skills and capacity across Carnegie Mellon. The CoE aims to provide the knowledge, mentoring, and skill building opportunities to assist in developing and empowering employees who have project management responsibilities in their roles. Rose is creating content for an instructional course, and will also teach a session.
"I like to call it 'project management for non-project managers,'" Rose explained. "We want to give people practical tools and methodologies that they can use in order to move their projects along to be more successful. A lot of my work is bringing project management to life by using real examples — what we've been successful at doing, and how."
Partners from across campus have been impressed with Rose's work on the project.
"Ken has played a huge role in the success of the CMU Project Management CoE. He brings a wealth of knowledge and experience," said Larry C. Pickett, senior innovation consultant in the Business Innovation Office and co-chair of the CoE. "Moreover, Ken always has the best interest of the CoE group in mind. Collaboration is a part of his DNA — he's a true CoE partner."
To keep the PMO running smoothly, Rose takes on a variety of roles. For some projects, like the Islandora migration, he serves as a project manager embedded on the team, and is an active participant from the moment the project kicks off until the completion of the final deliverables. On other projects, he acts as a consultant, helping with specific stages to get an idea off the ground or help a team overcome a specific barrier. Though he's not embedded on the team for this sort of project, he is available throughout the process if issues arise.
"Ken Rose is a secret ingredient for the libraries. Project management isn't just about tasks, deliverables, and deadlines; it is a very humanistic endeavor — it's all about cooperation, compromise, and co-creation," said Associate Dean of Research and Innovation Brian Mathews. "Under Ken's leadership, the CMU Libraries is becoming a lab for project management."
Rose also helps faculty and staff improve their workflow and processes, by looking for opportunities to streamline, automate, and track more efficiently. Finally, he manages the Libraries' project management platform, Airtable.
Another ongoing project is the effort to expand the research information management system Elements across campus. The Elements team, led by Principal Systems Analyst Jason Glenn, is building a database that tracks faculty research and publications across the entire campus, for easy reference and data visualization. The team works closely with each college and department to identify and build specialized tools and data structures that elevate engagement and meet their individual needs.
Rose has helped guide a number of other initiatives, including the Libraries' email migration from Outlook to Google with co-facilitator Rashid Siddiqui, and implementing new workflows for purchase orders and facility requests in the Libraries' business office. He also collaborated with the Robotics Project, and with Systems Manager Rashid Siddiqui and Computing Services to move Hunt Library's servers to Cyert Hall. And this spring, he plans to pursue his Project Management Professional (PMP) certification from the Project Management Institute, a globally recognized credential that proves he has the wide-ranging expertise to lead projects for any organization and in any industry.
---
by Sarah Bender, Communications Coordinator