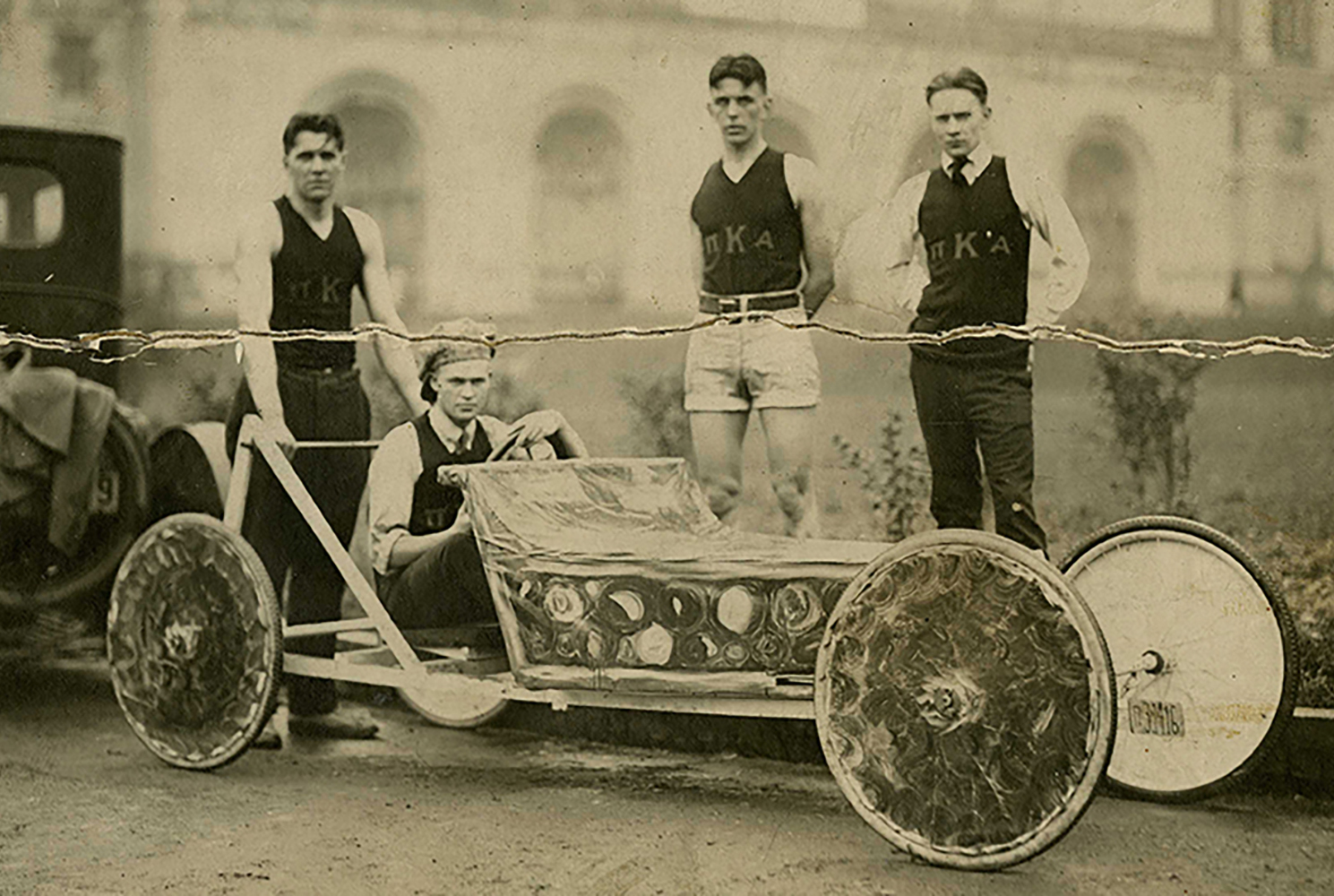 The Carnegie Mellon University Libraries is pleased to present its latest exhibition in the Hunt Library gallery, "Nuts, Bolts, & Wheels: 100+ Years of Buggy." On display from Monday, April 4 through Friday, Dec. 9, the exhibition offers a look back at one of Carnegie Mellon's longest standing traditions.
Curated by University Archivist Julia Corrin, in partnership with editorial director Brad King, of Carnegie Mellon University's ETC Press, and art director Heidi Wiren Bartlett, University Libraries designer, this exhibition celebrates all of the students — Chairmen, Pushers, Drivers, Mechanics, Flaggers, Baggers, and Sweepers — who have participated in Buggy over the last century.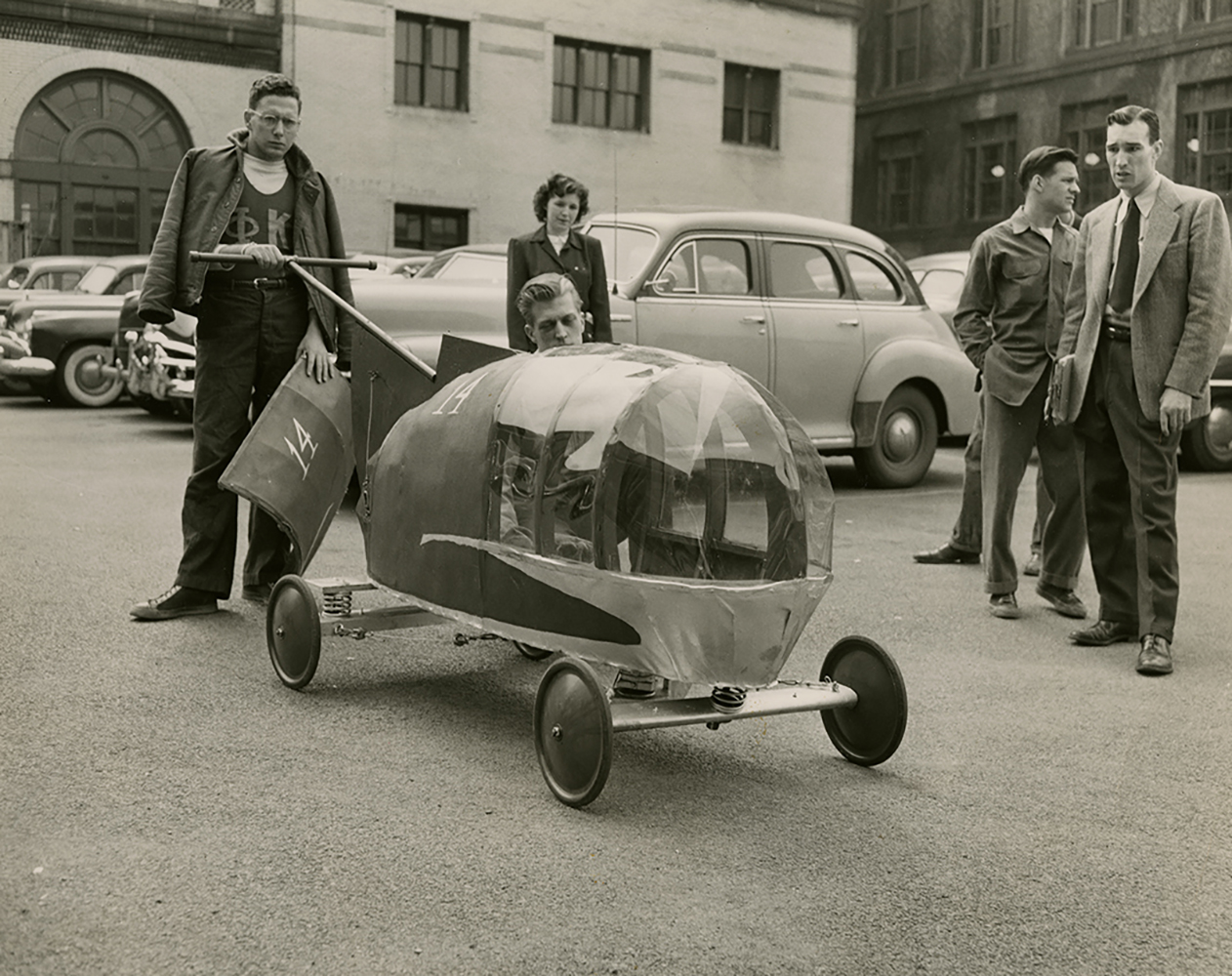 Since 1920, the Interfraternity Motor Sweepstakes — which would come to be known colloquially as Buggy — has occurred nearly every year, stopping only for World War II and COVID-19. The exhibit features multiple buggies and introduces visitors to the Buggy culture through personal recollections, photographs, video, and artifacts donated by alumni.
Originally titled, "Nuts, Bolts & Wheels: 100 Years of Buggy," the exhibition was scheduled to debut at the 2020 Spring Carnival celebration to coincide with the tradition's 100-year anniversary. Due to the pandemic and resulting cancellation of Carnival, the exhibition was postponed for two years until it could be installed to coincide with the university-wide celebration and the many Buggy-related events planned for this year's Carnival lineup. The plus sign added to the exhibition title is a nod to the additional years that have passed since the official anniversary.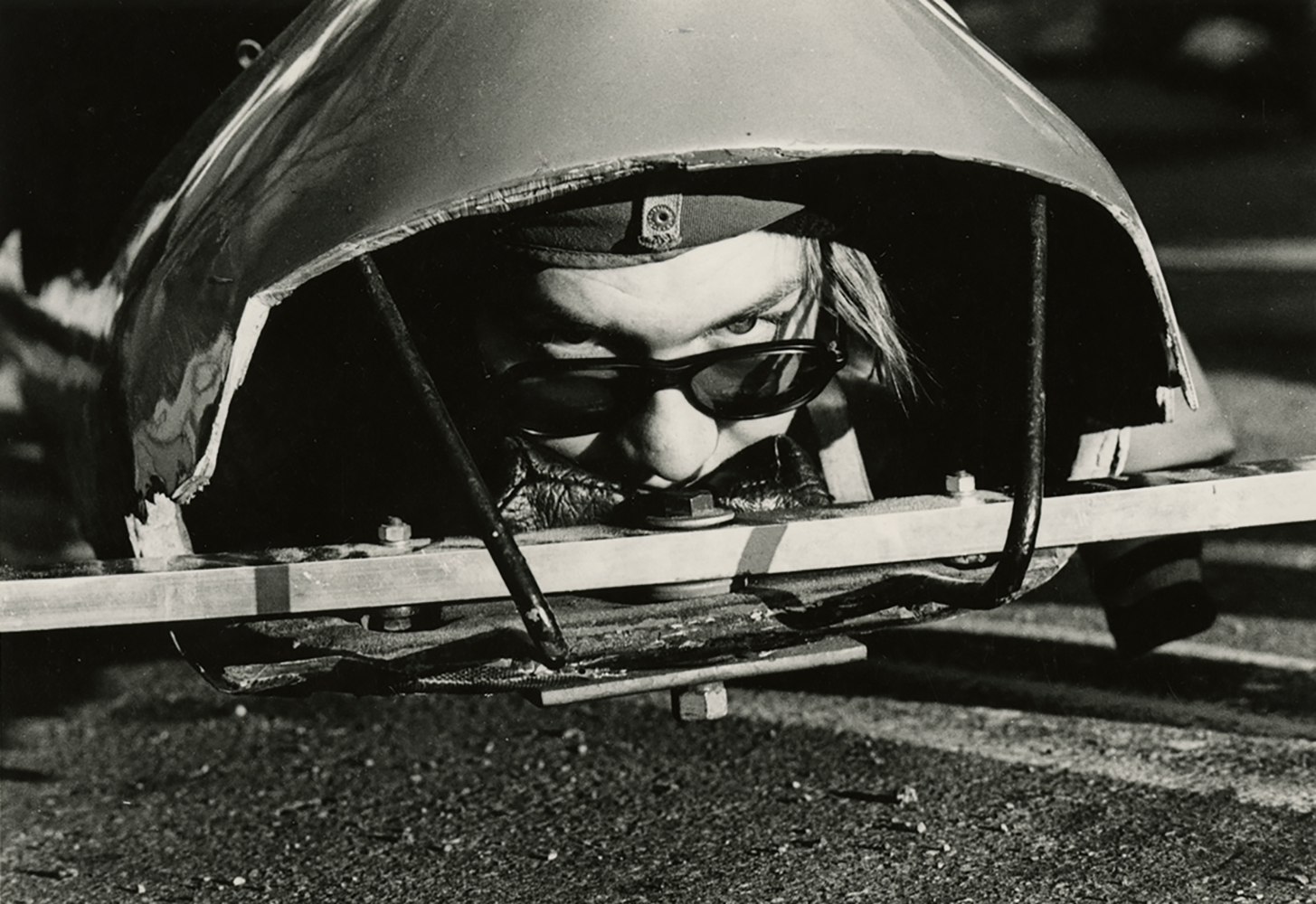 "Buggy is a special part of the CMU experience whether you directly participated in the construction or racing or whether you attended the races each spring as a spectator" Corrin said. "After a two-year delay, we're excited for this exhibition to provide visitors with an up close and personal experience of the richness and diversity of this tradition."
A companion book, "Nuts, Bolts, & Wheels: 100+ Years of Buggy," which features additional images and stories that didn't make it into the exhibition is available to download free of charge.
"Nuts, Bolts, & Wheels: 100+ Years of Buggy" is on display in the Libraries' new first-floor gallery in Hunt Library. The gallery was created in 2020 and an endowment established to provide ongoing support for its exhibits thanks to a generous gift from donors Michael (ENG 1968) and Lonna (CFA 1969) Smith.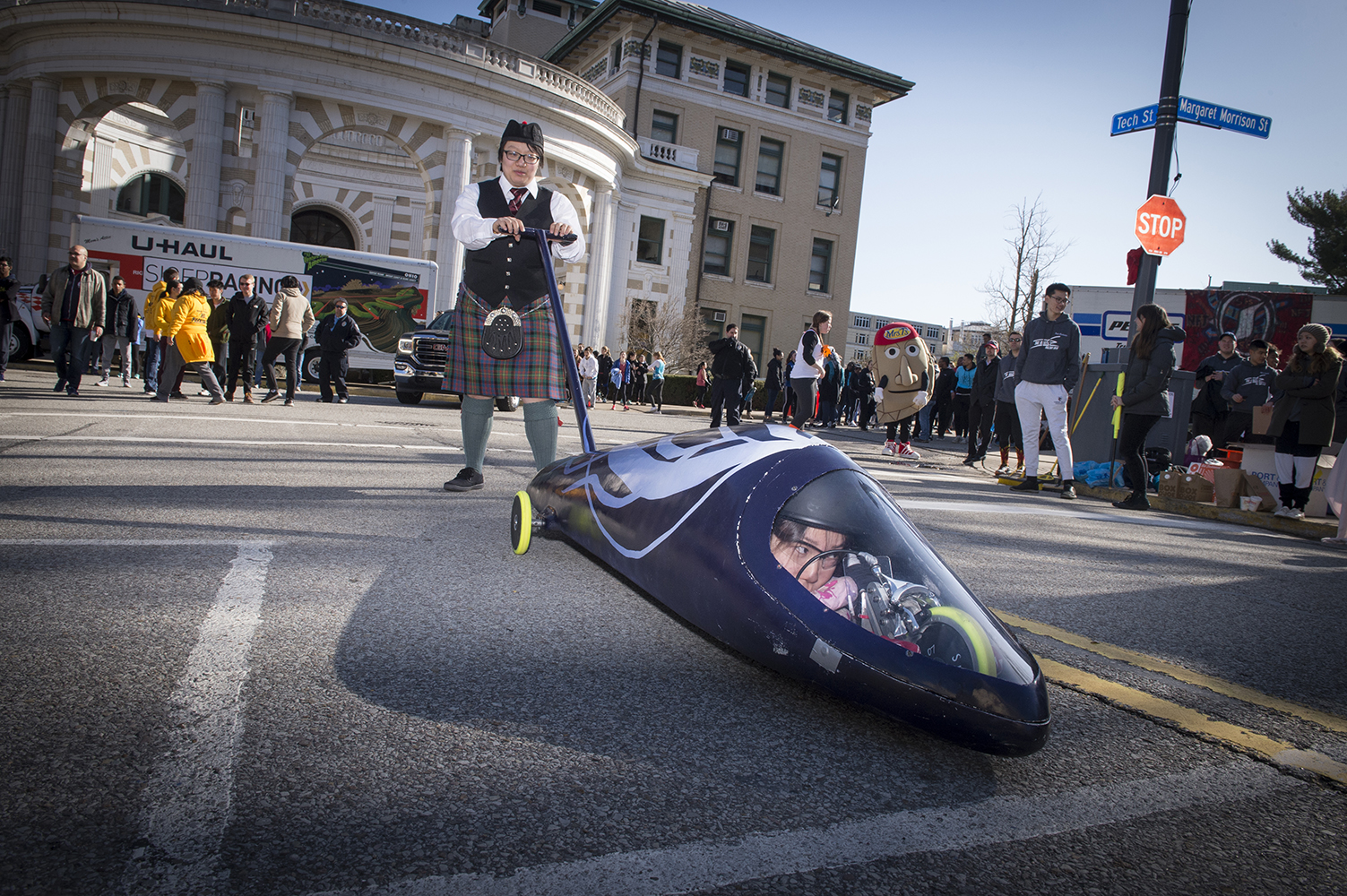 by Shannon Riffe, Associate Dean, External Relations