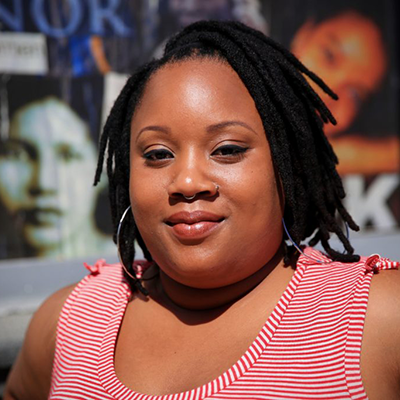 The University Libraries Speaker Series features speakers from a wide range of backgrounds who embody at least one of the Libraries' core values of context, curiosity, or access. The theme of the 2020-2021 speaker series focuses on the work of community archiving within the Pittsburgh region, and we're thrilled to welcome Bekezela Mguni of the Black Unicorn Library and Archive Project for our spring 2021 event. 
Reclaiming Cultural Stewardship and Decolonizing the Archives
In this talk, Mguni will discuss what it means to approach the practice of archiving through a justice-centered lens. Archivists play a critical role in the preservation of our history, how we interpret the current moment, and what evidence is left behind in order to help us understand and shape our future.  Whose story is deemed valuable? Whose life is seen as important enough to be remembered?  What cultural lenses will we use to look at our experiences? What prejudices are held by the archivist and how do those impact their practice? Who do they see/ who is invisible to them?
Archives can be both sites of powerful memory keeping as well as oppression and violence. We must interrogate the methods used to acquire historical materials and shape our cultural narratives while naming the responsibility that archives have to the communities those resources come from. Additionally, we need to examine how white supremacy has played a role in the building of the traditional archive and how community archives interrupt these practices. How do we transform the role of archives in our communities to center collaboration, creativity, education, and liberation?   
This event is free and open to the public. Registration is required to attend this event. 
About the Speaker
Bekezela Mguni is a queer Trinidadian artist, librarian, and educator. She has over 15 years of community organizing experience in the Reproductive Justice movement and holds an MLIS from the University of Pittsburgh. She was a 2015-2016 member of the Penn Ave Creative Accelerator Program with the Kelly-Strayhorn Theater and launched the Black Unicorn Library and Archive Project, a Black feminist community library and archive. She is currently an artist-in-residence at Artist Image Resource and the librarian-in-residence at the Pittsburgh International Airport.
* Photo by Emmai Alaquiva