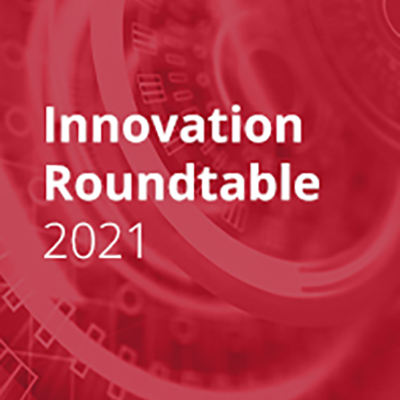 Presented by Carnegie Mellon University Libraries and the Software Engineering Institute (SEI), the Innovation Roundtable brings together students, faculty, and researchers to discuss how the resources and services provided by these units fuel innovation, problem-solving, and collaboration. This year's event will focus on the first cohort of remote SEI interns' unique experience and the Libraries tools that enable remote collaboration and innovation.
Innovation Roundtable 2021: Beyond PGH
Wednesday, February 17, 2:00 p.m.
The first half of the program will feature an overview of tools for remote research, collaboration, and best practices about data management and documentation practices from Libraries presenters Melanie Gainey, Hannah Gunderman, and Huajin Wang.
In the second half of the program, SEI presenter Dan Costa will interview SEI interns Jacob Oaks, Samantha Chaves, and Austin Vershave about their experience carrying out their internship remotely and the challenges and surprises they've encountered.
Registration is required to attend this online event. Registrants will receive a Zoom link with meeting information the day before the event.