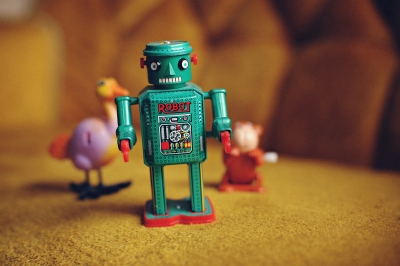 I apologize for the cliché use of the 'What a Long, Strange Trip It's Been' lyric from the Grateful Dead song "Truckin'" that can sometimes be overused to describe odd happenstances and situations over a long period of time, but it really is the perfect way to describe the year of 2020 for Tartan Datascapes (and really, 2020 in general). This year highlighted and exacerbated many of the long-brewing social, cultural, environmental, and economic issues we face and impacted us all in different ways, some more strongly than others. While Tartan Datascapes has always had more of a conversational tone with lots of (attempts at) humor, this year it felt incredibly important to me to try and provide some escapism from the year through the blog.
As someone who researches popular culture and particular the benefits of using popular culture in a teaching setting, I enjoyed providing blog posts this year that highlighted the data management lessons that are present within different aspects of popular culture. This included a post co-written with my colleague Angelina Spotts (they/them) on how you can learn about metadata by playing Animal Crossing: New Horizons, how to learn recommended practices in data management through the film What We Do in the Shadows, and the big, wide world of data management in Doctor Who humanities research. There was also a fantastic guest post by colleague Jon McIntire (he/his) on data in the world of the film Valley Girl! Even as someone who is a data management enthusiast, I recognize that sometimes these concepts (use good filenames! Make backups of your data!) aren't always the most interesting or fun, especially when thinking about other things we can learn about working with data such as analysis and visualization! I totally get it. Framing these examples through a popular culture lens can be a great way to learn these principles but in a more fun environment! I hope that these posts not only offered some fun escapism from this year, but also imparted some data management wisdom.
So, what's in store for Tartan Datascapes in 2021? I'm happy to share that the blog will still be moving full-steam ahead, with two key changes:
Frequency: Ever since Fall 2019, I've released a Tartan Datascapes feature at minimum biweekly, sometimes weekly if there was enough content! Starting in spring 2021, I'll be transitioning to a minimum once-per-month release of the blog, with the first post coming out on January 15th. But, this doesn't mean you'll have less Tartan Datascapes-flavored content next year! Depending on the availability of content, I'll produce more blog posts each month to be sure you still get access to all the fun data stories happening on our campus. I'm also in the planning stages of a new creative endeavor to bring even more fun data management education and advice to you all, and I'll be sharing more information on that in the spring! 
Content: Tartan Datascapes has primarily been a way to share all the cool data research happening on our campus through featured interviews and research highlights, as well as a place for me to provide some tips and tricks on applying data management in your own research. For much of this year, I pivoted to mainly providing small vignettes on data management, usually through some sort of popular culture example. Next year, I'll be following this same format and focusing on shorter, easy-to-digest features on data management tips and tricks. I'll still be providing some researcher highlights here and there, but primarily offering shorter, fun blog posts aimed at data management education. 
I hope that everyone who is reading this can find some time to rest in the coming weeks. It has been a challenging semester and I know many of us are running on fumes when it comes to finishing up our commitments for the year. I hope that Tartan Datascapes has brought you some smiles and laughs over the past year,  and maybe even inspired you to adopt some data management techniques into your workflow. I'll see you back here in 2021!