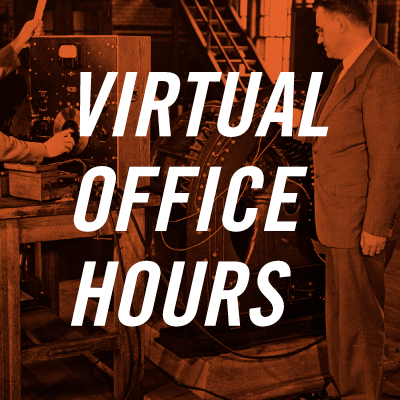 dSHARP Office Hours are informal consultations with library experts in all things digital- and data-related. And now, through the end of the semester, they're virtual!
dSHARP and the Data CoLab are co-hosting virtual open consulting/open office hours on Wednesdays from 1 - 4 p.m. During this time, join us for small group and one-on-one consultations. You can connect via a public channel in Slack: #virtual_consult
Consultations can include: learning how to use command line; familiarization with GitHub; an introduction to the wide array of data visualization, GIS, text analysis, and data mining research methods available; using WordPress, Omeka, or another platform to digitally publish; or a brief consultation about a specific research or pedagogical project.
 
Along with the Data CoLab group, the dSHARP Office Hours often include library professionals with data curation, digitization, metadata, and scholarly communications expertise including using CMU's institutional repository, KiltHub.