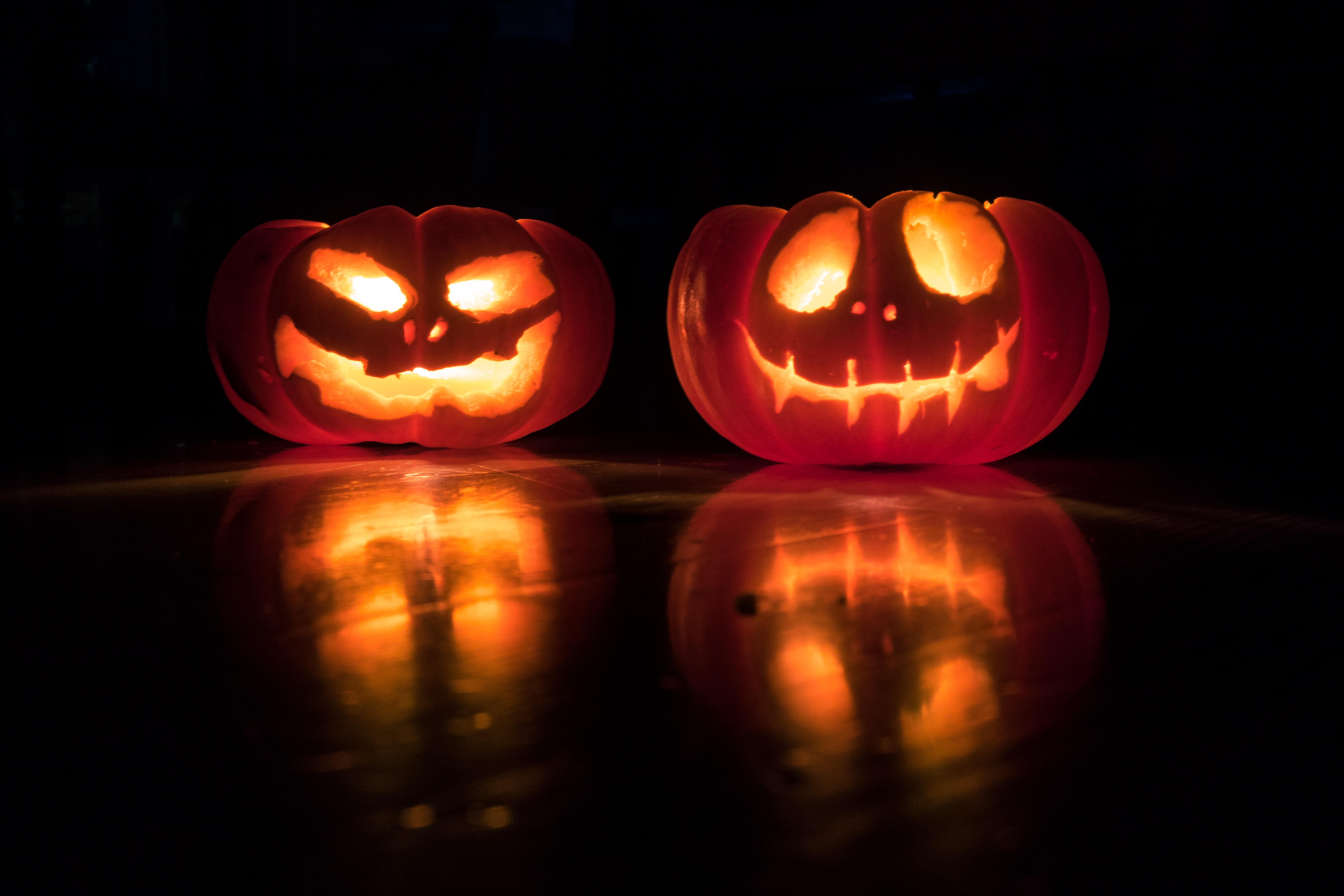 Hello Datascapers! We've now arrived at my favorite month of the year, where I like to change my Twitter handle to something a bit more spooky, drink lots of hot apple cider, and take all the flannels stored in my closet and move them into my regular rotation of outfits. In the name of the season, I'd like to start off this week's post with a short horror story: 
Picture yourself as a CMU student in the first day of class, excitedly learning about the topics you're going to cover over the course of the semester. As you look through the syllabus, your eyes widen as it becomes painfully clear that you will need more knowledge of a certain programming language than you already have in order to succeed in the class. You panic, realizing you'd have to teach yourself this language while taking the class itself. Suddenly, this class just got a lot more spooky. Or, if you aren't a student, picture yourself collaborating on a project with another researcher who exclusively uses R, and they send you a bunch of code that you're not sure how to work with. The manuscript from this project is due to the editors in a week, and you've got to figure out how to learn enough R to work with this code, while writing your portion of the manuscript, while teaching classes, while trying to get the thousands of other things done on your list. As a researcher myself, I'm not sure what's spookier: realizing you don't have the skills to effectively collaborate within your team, or Freddy Krueger. 
In a world where we already have so many other things going on, realizing that we need to quickly learn an entirely new programming language or computational skill can be….wait for it…..spooky. But what if I told you that CMU Libraries offers access to free workshops where you could learn the foundations of certain programming languages and computational skills in a 2-day period? I am devoting this week's Tartan Datascapes post to the Carpentries, a community of instructors and supporters who provide online resources and 2-day in-person workshops to teach introductory computational and data science skills to students, postdocs, staff, and faculty across the world. Here's their mission statement from their website: 
The Carpentries builds global capacity in essential data and computational skills for conducting efficient, open, and reproducible research. We train and foster an active, inclusive, diverse community of learners and instructors that promotes and models the importance of software and data in research. We collaboratively develop openly-available lessons and deliver these lessons using evidence-based teaching practices. We focus on people conducting and supporting research.
The Carpentries is comprised of three communities of instructors and workshops: Software Carpentry, Data Carpentry, and Library Carpentry. The Software Carpentry lessons are aimed at teaching basic lab skills for research computing, and include lessons like 'Version Control with Git,' 'Plotting and Programming in Python,' and 'R for Reproducible Scientific Analysis.' The Data Carpentry lessons focus on fundamental data skills needed to conduct research, with the broader goal of supporting widespread data literacy. They have workshops where you can learn data skills across several disciplines, including ecology, genomics, social sciences, and geospatial science, as well as curriculum in development for digital humanities, image analysis, economics, and astronomy. The topical areas include spreadsheet organization, OpenRefine, SQL, and Data Analysis and Visualization in R and Python. Finally, the Library Carpentry workshops teach software and data skills for people working in library- and information-related roles, and include lessons on Unix, OpenRefine, Git, webscraping, and Python. Simply put, there's something for everyone! 
At CMU Libraries, we've had the opportunity to host several Carpentries workshops over this past year, providing a space for students, faculty, and staff to learn foundational skills in Python, R, Git, OpenRefine, and general spreadsheet organization. Even though the workshops are 2 days (which, for many of us, clearing our schedule for two full days is easier said than done!), our learners often leave the workshops having learned a solid foundation of these skills, and can more easily complete their coursework, projects, and research endeavors requiring computation and data analysis. So, while it may seem daunting to sit in a workshop for a full two days, I highly recommend signing up if you find that you need an efficient introduction to a certain programming language or computational skill. You may find that it saves you more time in the long run!
Up until about four years ago, I was always the person who shied away from anything that even seemed like it had numbers, involved programming, and/or might ask me to do long division (seriously, I was terrified of all of it). It wasn't until I started my Masters program in Geography and had to take a geographic information science (GIS) class that I started to become more comfortable with computation and data analysis. Fast forward a few years, and I was sitting in my first Python course,  still slightly terrified but excited for the challenge. Now, as a Research Data Management Consultant, I've overcome a lot of those fears of data and computation, but sometimes they still creep back. The Carpentries organization understands the fear and intimidation that can sometimes come with learning Python, Git, R, etc. (especially if your background doesn't involve computation!), and designs their pedagogy and resources to help workshop participants have a positive learning environment. I've both taken Carpentries workshops hosted by CMU Libraries as well as served as a helper within the workshops (providing one-on-one assistance to participants as they work through the lessons), and I learn something new every single time, and they help me build more confidence around learning and using data analysis and computation techniques. 
Did you know? Many of us at CMU Libraries are in the process of completing our Instructor Training to become certified to teach Carpentries workshops! This means that soon we will be able to host our own, locally-taught Carpentries workshops for you all, and we're all so incredibly excited. We don't have any additional Carpentries workshops scheduled for the rest of the semester, but keep your eyes open for our lineup next year. Interested in being a helper at one of our future Carpentries workshops? Email me and we'll get you signed up! 
That's all for this week's post. Off to go heat up some apple cider and watch spooky movies. 
---
Important Happenings in Research Data Management at CMU Libraries:
We have a very exciting lineup of free workshops coming up at CMU Libraries (click here to see our full list of workshops for the remainder of the semester), many of which can help you learn new tips and tricks for data collection, analysis, and management. Here's a few that have a particular Tartan Datascapes-flavor: 
 Data Visualization with R, Monday, October 21st from 1:00pm-2:00pm in the Sorrells Library Den (click here to register!)
 Publishing Your Research Openly at CMU, Thursday, October 24th from 10:00am - 12:00pm in the Sorrells Library Den (click here to register!)
My Terms of Service: Looking at Data Rights, Thursday, November 7th from 12:30pm-2:30pm in the Sorrells Library Den (click here to register!)
Reproducible Data Visualization in Jupyter Notebooks, Monday, November 18th from 1:00pm-3:00pm in the Sorrells Library Den (click here to register!)
And of course, please email me at hgunderm@andrew.cmu.edu if you'd like some help on your journey as a researcher/scholar/awesome human being here at CMU. Remember, we all use data, regardless of our discipline. If you think something might be data, you are likely correct and I can help you develop good habits for managing it! If you'd like to have your research data featured on Tartan Datascapes, please fill out this Google Form to get in touch!