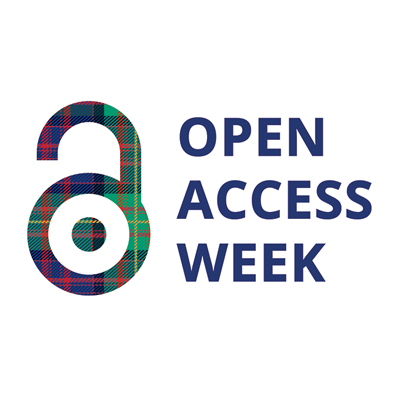 The University Libraries invites you to participate in Open Access Week 2017, an annual international event promoting open access to peer-reviewed work as a new norm in research and scholarship. To celebrate, the Libraries, which has organized Open Access Week activities on campus since 2010, is hosting three signature events. All events are in the Den in Sorrells Library. 
Weaving the Fabric of Research: The KiltHub Repository at CMU. 10/24, 10:00 a.m. - 12:00 p.m. and 2:00 p.m. - 4:00 p.m. Receive assistance in making one's research data and other scholarly outputs publicly available on the new CMU KiltHub Repository.
The Gold and Green Standards: Supporting Open Access Journal Publishing. 10/25, 4:00 p.m. - 5:30 p.m. Hear more about the experiences of faculty and graduate student authors who have published in open access journals.
Adopting Open Publishing Practices at CMU. 10/30, 4:00 p.m. - 5:30 p.m. Hear more about adopting open publishing methods and practices, and how open publishing has been adopted and implemented at CMU.
Open access benefits CMU researchers in their dual roles as authors and readers. Members of the campus community actively promote open access, routinely provide open access to their work, and heavily use open access resources, such as the institutional repository, KiltHub. More information on these events and other Open Access initiatives at CMU.