Location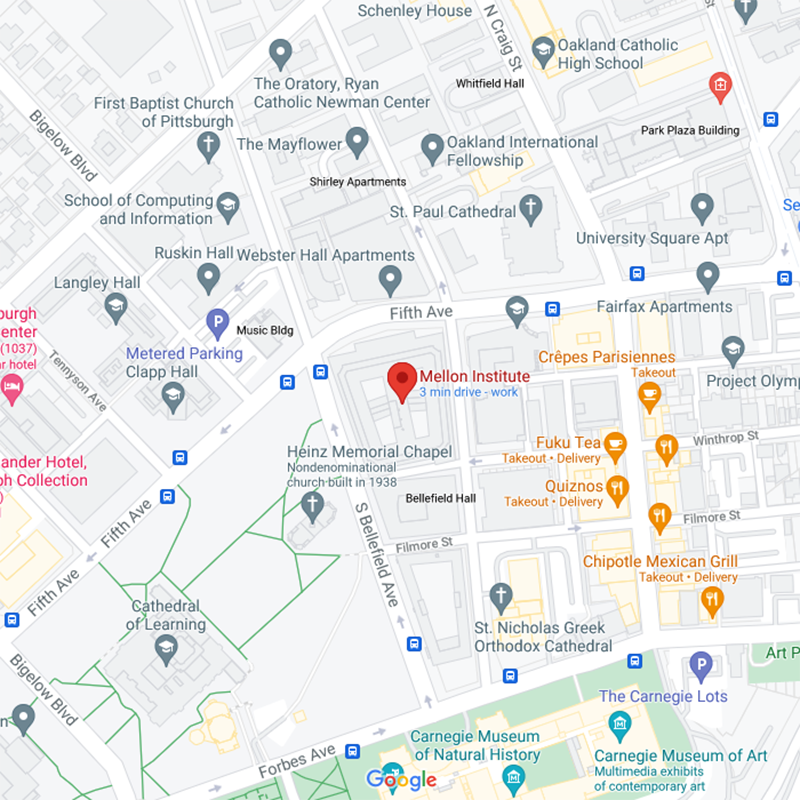 4400 Fifth Avenue
Pittsburgh, PA 15213
Hours
Library access is restricted to those with clearance to enter Mellon Institute.
About
The Mellon Institute Library was established in 1913 when the Mellon Institute of Industrial Research was located in a wooden frame house and moved into its current space in 1937. As the Mellon Institute expanded in size and importance, the library rapidly evolved as well. By the 1950s, it was generally regarded as one of the best libraries in the nation for chemistry literature, and had expanded its collection to include materials related to physics and biology. 
Read more about the project to organize and preserve 347 boxes of records from the Mellon Institute of Industrial Research.
Faculty & Staff