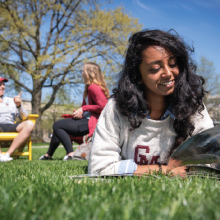 The Libraries offer a number of ways to help you fund open access publishing, from providing funding to maintaining memberships that will help you pay less to publish your research. The Libraries maintains an Article Processing Charge (APC) fund to support our CMU authors who wish to publish open access. Eligibility criteria apply.
Getting Started
Please complete and submit this form and send a copy of the publisher's invoice for the Article Processing Charge (APC) to David Scherer.  The requesting author's name and email address on the form must match the name on the publisher's invoice.
Note: The Libraries pays the publisher directly upon receipt of an approved application for funding and the publisher's invoice. We do not reimburse authors or departments for paid invoices.
Author Eligibility
CMU faculty members, research scientists, post-docs, and graduate students are eligible if:
They are the article's corresponding author and 
They have no money from funders that allow grant funds to be used for Article Processing Charges (APCs).
Journal Eligibility
Journals must provide a publicly available standard APC schedule.
Publisher Eligibility
The publisher of the journal must meet one of the following criteria:
The publisher of an open access journal (i.e., a journal that provides immediate open access to all peer-reviewed articles) must be a member of the Open Access Scholarly Publishers Association (OASPA) or adhere to the OASPA Code of Conduct. Ideally, the publisher will adhere to the Principles of Transparency and Best Practice in Scholarly Publishing and will not appear on Beall's List of Predatory Open Access Publishers.
The publisher of a hybrid journal (i.e., a traditional subscription journal that provides immediate open access to a peer-reviewed article upon payment of an APC) must have a publicly available policy that clearly describes the transition strategy for changing the business model from subscription to open access. The University Libraries determines when a hybrid journal policy is sufficiently persuasive to qualify for APC funding. To date, only hybrid journals published by the Association for Computing Machinery (ACM) qualify for APC funding.
Article Cap
CMU Libraries will pay 80% of the Article Processing Charge (APC) up to a maximum of $1500 per article. 
Expectations are that the remainder will be paid by the corresponding author's department.
Author Cap
Maximum funding per author per fiscal year is $3000. Unused amounts do not roll over to the next year.
APC Discounts
Some of the University Libraries' affliations include discounts on Article Processing Charges (APCs) to encourage open access publishing. Discounts are not necessarily applied automatically. Corresponding CMU authors should inform the publisher or note the reduced fee on the invoice.
Publisher
Discount
25%
ACS members receive a deeper discount.
15%
10%
10%
50%
25%
PeerJ Membership
The University Libraries pays for CMU authors' lifetime memberships in PeerJ. Only PeerJ members can publish in PeerJ. PeerJ members can publish for free, at a frequency based on the level of membership.
The University Libraries will pay for PeerJ memberships at the Basic (one publication per year) or Enhanced (two publications per year) level. The membership fee will be paid automatically when CMU authors with an email address validated by PeerJ submit or have an article accepted for publication in a PeerJ journal. Memberships are for life. Researchers retain membership if they leave Carnegie Mellon.
PeerJ produces three publications:
PeerJ is a peer-reviewed open access journal in the biological and medical sciences.
PeerJ Computer Science is a peer-reviewed open access journal in, you guessed it, computer science.
PeerJ PrePrints is a collection of open access manuscripts in biological and medical sciences and computer science. Authors can submit drafts or final versions of their articles to establish precedent and solicit feedback prior to submitting the work to a journal for peer review.
Primary Contact(s)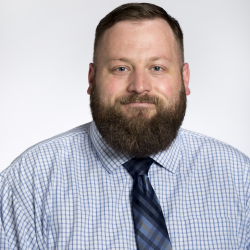 Scholarly Communications and Research Curation Consultant, Librarian
Find Funding & Collaborators
Uncover potential collaborators and the funding to support your project.
Use resources like Dimensions or SciVal to discover relevant research, track funding in your field and see the impacts of your research and that of your peers.
Libraries faculty are available to collaborate on projects and can be written into grants as expert personnel for systematic reviews, data management, or other information science skills.