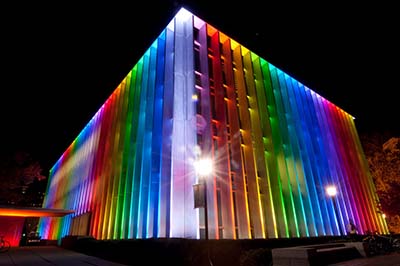 For the fall 2020 semester the University Libraries are welcoming new and returning users with new guidelines for our spaces, a fresh series of workshops, and brand-new newsletters to help the community stay connected.
Fall Semester Library Hours: The Libraries will hold a soft open Monday, August 24 through Friday, August 28 to test our new systems and refine our processes. During this time, all locations will be open and limited library services will be available. For the duration of the soft open period, the libraries will be open daily from 9 a.m. to 5 p.m.
Revised fall semester hours will begin August 31:
Hunt Library: Monday through Thursday, 7:45 a.m. - 10:15 pm.; Friday, 7:45 a.m. - 6:00 p.m.
Sorrells Library: Monday through Friday, 7:45 a.m. - 6:00 p.m.
Mellon Institute Library: The Mellon Institute Library will not be staffed and on-site library services will not be available for the Fall semester. The facility, printer, and self-checkout machine will be accessible to Mellon affiliates during Mellon Institute hours of operation.
New Guidelines: In accordance with university and government guidelines, the Libraries are introducing new protocols to protect our users from the spread of COVID-19 and minimize disruption as much as possible. All visitors who intend to study in Hunt and Sorrells Libraries must reserve their seat ahead of their visit. The second and fourth floors of Hunt Library will be closed to the public and the all Hunt Library stacks will be closed. Read on for more information about these and other changes.
Fall 2020 Workshops: Have you ever wanted to learn a skill, but haven't found the time? Interested to learn more about library resources, straight from a librarian? Our workshops are designed to help attendees learn a new skill, deepen their understanding of a specific topic, or gain exposure to an unfamiliar technology, tool, or technique. Workshops will be delivered virtually, via a Zoom link emailed to participants before the session. Seating is limited and registration is required. Explore this semester's offerings.
Subscribe to our Newsletters: Sign up for our brand-new newsletters to hear about upcoming events, exhibits, resources, and other library news.
Tags
:
About Us
, See all tags