February 2021 Book Display: Black History Month
"We must never forget that Black History is American History. The achievements of African Americans have contributed to our nation's greatness." – Yvette Clarke, U.S. Representative of New York.
February is
Black History Month
and our current virtual book display looks at works in our collection that examine the African American experience in the United States. All electronic titles are available to read online and our physical titles
may be requested for pick-up.
Physical Titles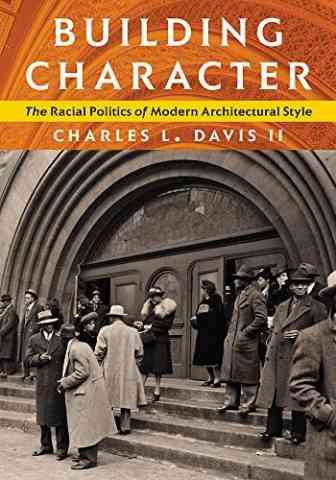 Building Character : The Racial Politics of Modern Architectural Style
"In 'Building Character', Charles Davis traces the racial charge of the architectural writings of five modern theorists-Eugene Emmanuel Viollet-le-Duc, Gottfried Semper, Louis Sullivan, Frank Lloyd Wright, and William Lescaze-to highlight the social, political, and historical significance of the spatial, structural, and ornamental elements of modern architectural styles."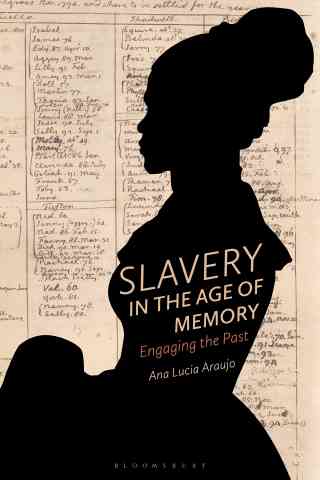 Slavery in the Age of Memory : Engaging the Past
"Arguing that memory of slavery is racialized and gendered, the book shows that more than just attempts to come to terms with the past, debates about slavery are associated with the persistent racial inequalities, racism, and white supremacy which still shape societies where slavery existed."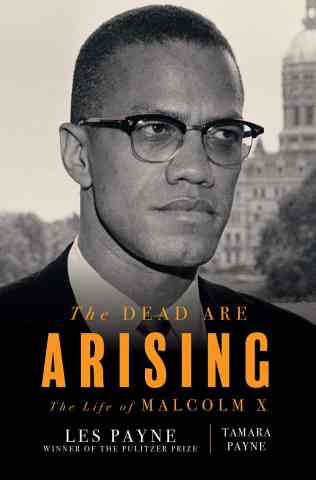 The Dead Are Arising : The Life of Malcolm X
"In 1990, Les Payne embarked on a nearly thirty-year-long quest to interview anyone he could find who had actually known Malcolm X. All living siblings of the Malcolm Little family, classmates, street friends, cellmates, Nation of Islam figures, FBI moles and cops, and political leaders around the world. His goal: to transform what would become over a hundred hours of interviews into an unprecedented portrait of Malcolm X, one that would separate fact from fiction. Setting Malcolm's life not only within the Nation of Islam but against the larger backdrop of American history, Payne corrects the historical record and delivers extraordinary revelations. A riveting work that affirms the centrality of Malcolm X to the African American freedom struggle."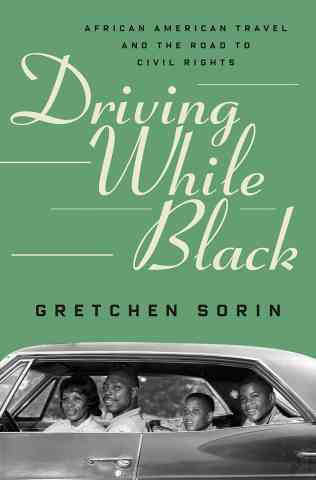 Driving While Black : African American Travel and the Road to Civil Rights
"In 'Driving While Black,' acclaimed historian Gretchen Sorin reveals how the car - the ultimate symbol of independence and possibility - has always held particular importance for African Americans, allowing black families to evade the many dangers presented by an entrenched racist society and to enjoy, in some measure, the freedom of the open road."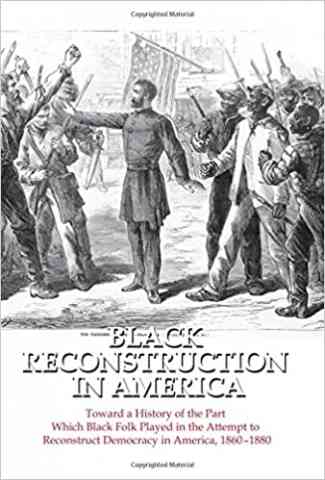 Black Reconstruction in America : Toward a History of the Part which Black Folk Played in the Attempt to Reconstruct Democracy in America, 1860-1880
"After four centuries of bondage, the nineteenth century marked the long-awaited release of millions of black slaves. Subsequently, these former slaves attempted to reconstruct the basis of American democracy. W. E. B. Du Bois, one of the greatest intellectual leaders in United States history, evaluates the twenty years of fateful history that followed the Civil War, with special reference to the efforts and experiences of African Americans."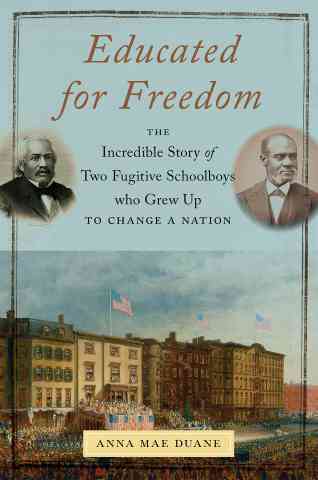 Educated for Freedom : The Incredible Story of Two Fugitive Schoolboys Who Grew Up to Change a Nation
"James McCune Smith and Henry Highland Garnet met as schoolboys at the Mulberry Street New York African Free School, an educational experiment created by founding fathers who believed in freedom's power to transform the country. Smith and Garnet's achievements were near-miraculous in a nation that refused to acknowledge black talent or potential. The sons of enslaved mothers, these schoolboy friends would go on to travel the world, meet Revolutionary War heroes, publish in medical journals, address Congress, and speak before cheering crowds of thousands. The lessons they took from their days at the New York African Free School #2 shed light on how antebellum Americans viewed black children as symbols of America's possible future. The story of their lives, their work, and their friendship testifies to the imagination and activism of the free black community that shaped the national journey toward freedom."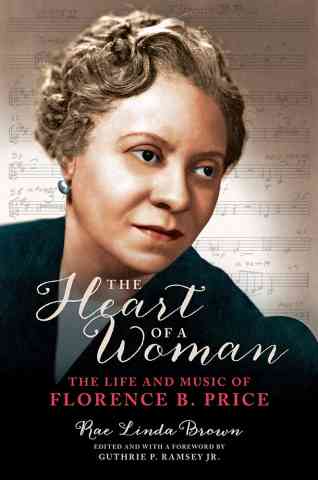 The Heart of a Woman : The Life and Music of Florence B. Price
"The Heart of a Woman offers the first-ever biography of Florence B. Price, a composer whose career spanned both the Harlem and Chicago Renaissances, and the first African American woman to gain national recognition for her works."
Electronic Titles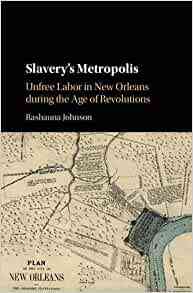 Slavery's Metropolis : Unfree Labor in New Orleans During the Age of Revolutions
"This book is about everyday life across lines of empire, color, race, and status, but it also offers a novel analysis of a critical epoch in world history. In a little over three decades, the United States went from a collection of British colonies to a sovereign and imperialistic 'nation among nations.' The Haitian Revolution became a model for black freedom and an omen for the slaveholding Americas"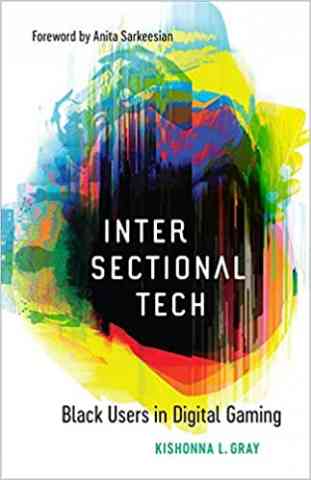 Intersectional Tech : Black Users in Digital Gaming
"Intersectional Tech" is rooted in concrete situations of marginalized members within gaming culture. It reveals that despite the truths articulated by those who expose the sexism, racism, misogyny, and homophobia that are commonplace within gaming communities, hegemonic narratives continue to be privileged. This text, in contrast, centers the perspectives that are often ignored and provides a critical corrective to notions of gaming as a predominantly white and male space"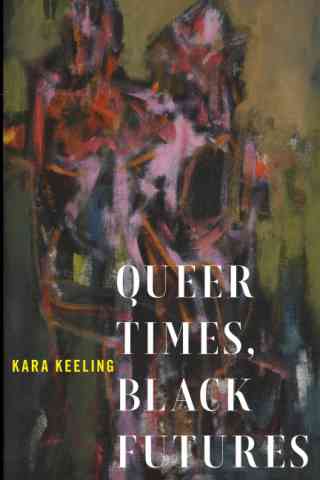 Queer Times, Black Futures
"Queer Times, Black Futures" considers the promises and pitfalls of imagination, technology, futurity, and liberation as they have persisted in and through racial capitalism. Kara Keeling explores how the speculative fictions of cinema, music, and literature that center black existence provide scenarios wherein we might imagine alternative worlds, queer and otherwise. In doing so, Keeling offers a sustained meditation on contemporary investments in futurity, speculation, and technology, paying particular attention to their significance to queer and black freedom."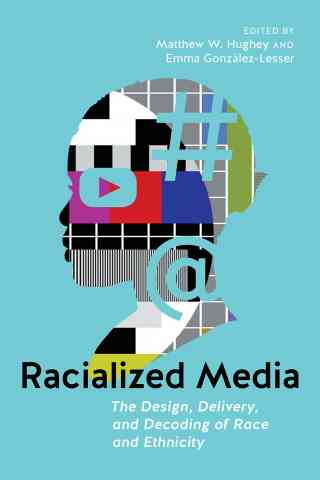 Racialized Media : The Design, Delivery, and Decoding of Race and Ethnicity
"With sweeping breadth, contributors examine a number of different mediums, including film, television, books, newspapers, social media, video games, and comics. Each chapter explores the impact of contemporary media on racial politics, culture, and meaning in society. Focusing on producers, gatekeepers, and consumers of media, this book offers an inside look at our media-saturated world, and the impact it has on our understanding of race, ethnicity, and more. Through an interdisciplinary lens, 'Racialized Media' provides a much-needed look at the role of race and ethnicity in all phases of media production, distribution, and reception."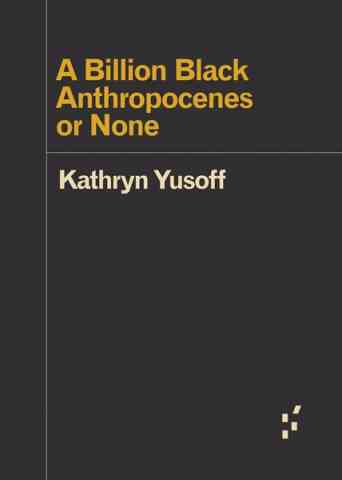 A Billion Black Anthropocenes or None
"No geology is neutral. Tracing the color line of the Anthropocene, this book examines how the grammar of geology is foundational to establishing the extractive economies of subjective life and the earth under colonialism and slavery. The author initiates a transdisciplinary conversation between feminist black theory, geography, and the earth sciences, addressing the politics of the Anthropocene within the context of race, materiality, deep time, and the afterlives of geology."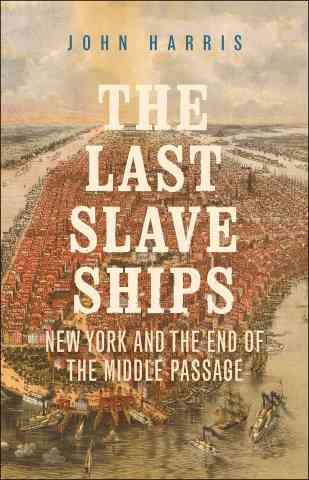 The Last Slave Ships : New York and the End of the Middle Passage
"A stunning behind-the-curtain look into the last years of the illegal transatlantic slave trade in the United States long after the transatlantic slave trade was officially outlawed in the early nineteenth century by every major slave trading nation, merchants based in the United States were still sending hundreds of illegal slave ships from American ports to the African coast. The key instigators were slave traders who moved to New York City after the shuttering of the massive illegal slave trade to Brazil in 1850. These traffickers were determined to make Lower Manhattan a key hub in the illegal slave trade to Cuba. In conjunction with allies in Africa and Cuba, they ensnared around two hundred thousand African men, women, and children during the 1850s and 1860s. John Harris explores how the U.S. government went from ignoring, and even abetting, this illegal trade to helping to shut it down completely in 1867."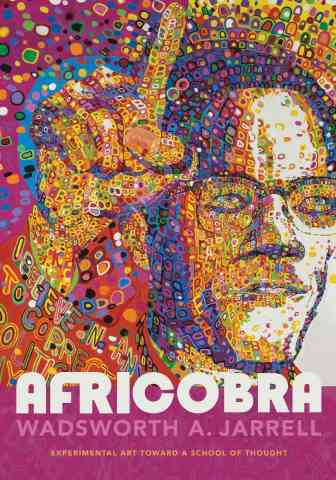 AFRICOBRA : Experimental Art Toward a School of Thought
"AFRICOBRA (African Commune of Bad Relevant Artists) was a multidisciplinary collective of black artists who created socially conscious art in Chicago during the Black Arts Movement of the 1960's and 1970's. Artists Wadsworth Jarrell, Nelson Stevens, Jae Jarrell, Gerald Williams, and Napoloen Jones-Henderson produced textiles, paintings, sculpture and public art that sought to develop an aesthetic language that resonated with the black community. AFRICOBRA's abstract works convey the rhythmic dynamism of black culture and social life, while the structure of the collective offered a model of artistic practice embedded in the political realities and histories of the community."
News category
:
Using the Libraries