The University Libraries' Career Collection is a treasure trove of valuable resources for professionals at any stage of their careers, from career exploration to pursuing leadership positions. In this list, experts from the Libraries and the Career and Professional Development Center (CPDC) recommend eight books that focus on interviewing and networking.
---
The 2 Hour Job Search: Using Technology to Get the Right Job Faster
Steve Dalton (2022)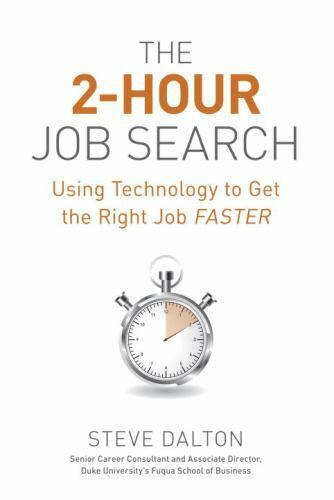 The 2-Hour Job Search shows job-seekers how to work smarter (and faster) to secure first interviews. Through a prescriptive approach, Dalton explains how to wade through the Internet's sea of information and create a job-search system that relies on mainstream technology such as Excel, Google, LinkedIn, and alumni databases to create a list of target employers, contact them, and then secure an interview—with only two hours of effort.

Avoiding vague tips like "leverage your contacts," Dalton tells job-hunters exactly what to do and how to do it. This empowering book focuses on the critical middle phase of the job search and helps readers bring organization to what is all too often an ineffectual and frustrating process. - Publisher's Description

Request this Title
---
Superconnector: Stop Networking and Start Building Business Relationships that Matter
Scott Gerber, Ryan Paugh, & Keith Ferrazzi (2018)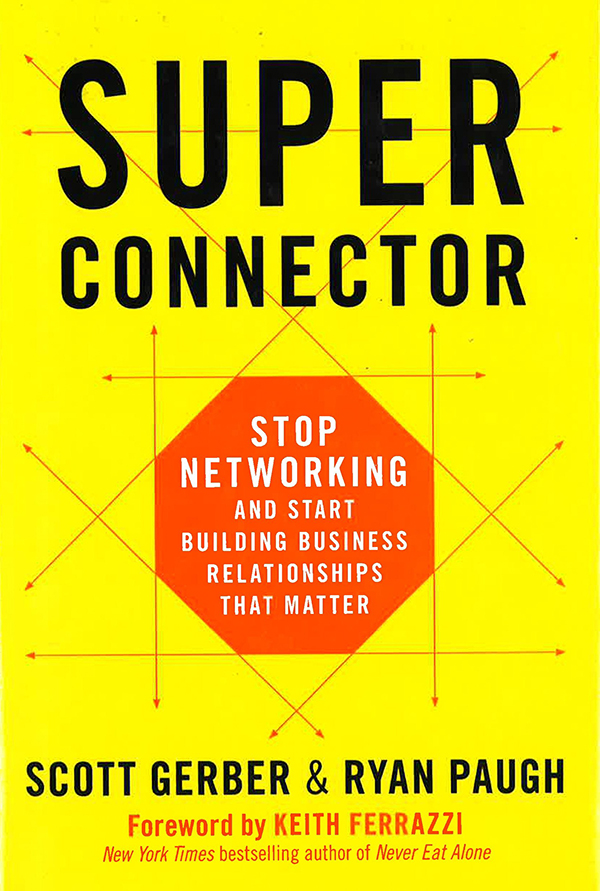 STOP NETWORKING. Seriously, stop doing it. Now. It is time to ditch the old networking-for networking's-sake mentality in favor of a more powerful and effective approach to creating and enhancing connections. In "Superconnector," Scott Gerber and Ryan Paugh reveal a new category of professionals born out of the social media era: highly valuable community-builders who make things happen through their keen understanding and utilization of social capital. Superconnectors understand the power of relationship-building, problem-solve by connecting the dots at high levels, and purposefully cause different worlds and communities to interact with the intention of creating mutual value.

How can you become a Superconnector? Gerber and Paugh share instructive anecdotes from a who's who roster of high achievers, revealing how to systematically manage a professional community and maximize its value. Of utmost importance is practicing Habitual Generosity, acting on the knowledge that your greatest returns come when you least expect them, and that by putting others' needs first the good karma will flow back to you tenfold. Gerber and Paugh also explore winning strategies such as The Art of Selectivity, a well-honed ability to define which relationships matter most for you and decide how you will maintain them over time. Full of helpful advice on how to communicate with anyone about anything, Google-proof your reputation, and much more, Superconnector is a must-read for those seeking personal and business success. - Publisher's Description

Request this Title
---
Cracking the Coding Interview: 189 Programming Questions and Solutions
Gayle Laakmann McDowell (2015)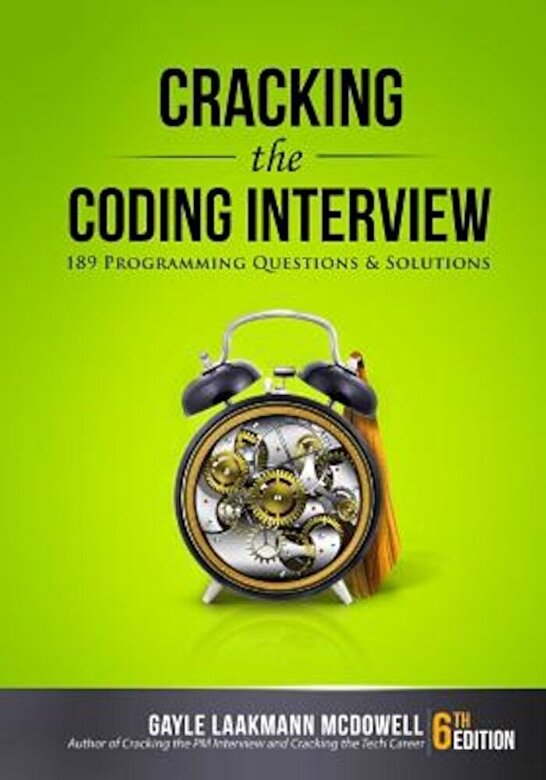 I am not a recruiter. I am a software engineer. And as such, I know what it's like to be asked to whip up brilliant algorithms on the spot and then write flawless code on a whiteboard. I've been through this as a candidate and as an interviewer.

"Cracking the Coding Interview" is here to help you through this process, teaching you what you need to know and enabling you to perform at your very best. I've coached and interviewed hundreds of software engineers. The result is this book.

Learn how to uncover the hints and hidden details in a question, discover how to break down a problem into manageable chunks, develop techniques to unstick yourself when stuck, learn (or re-learn) core computer science concepts, and practice on 189 interview questions and solutions. - Publisher's Description

Request this Title
---
Cracking the PM Interview: How to Land a Product Manager Job in Technology
Gayle Laakmann McDowell, Jackie Bavaro (2015)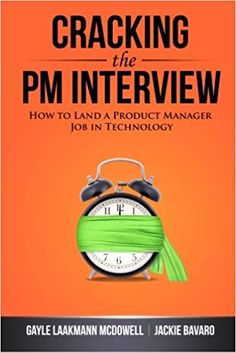 How many pizzas are delivered in Manhattan? How do you design an alarm clock for the blind? What is your favorite piece of software and why? How would you launch a video rental service in India? This book will teach you how to answer these questions and more.

"Cracking the PM Interview" is a comprehensive book about landing a product management role in a startup or bigger tech company. Learn how the ambiguously-named "PM" (product manager / program manager) role varies across companies, what experience you need, how to make your existing experience translate, what a great PM resume and cover letter look like, and finally, how to master the interview: estimation questions, behavioral questions, case questions, product questions, technical questions, and the super important "pitch." - Publisher's Description

Request this Title
---
Show Your Worth: 8 Intentional Strategies for Women to Emerge as Leaders at Work
Gayle Laakmann McDowell, Jackie Bavaro (2015)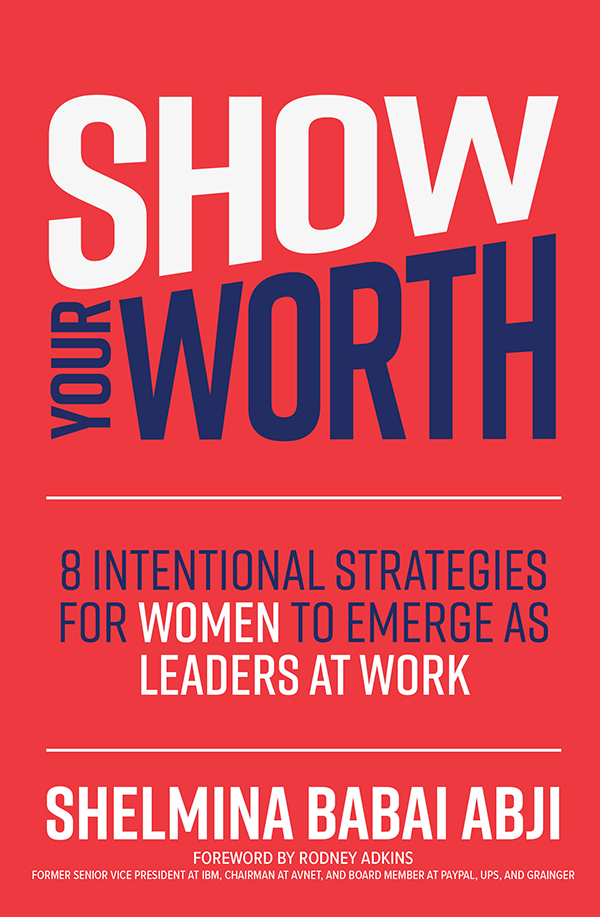 A proven blueprint to accelerate career success and fast track into leadership roles ― especially for women who are underrepresented in their fields.

If you're a woman, especially a woman of color, you know this already: You face unique challenges and obstacles as you work to scale the corporate ladder. From not seeing other faces in the room that look like you to dealing with the stereotypes and (often unconscious) biases in the workplace, you may know what to do to succeed, but not how to get it done in this environment. "Show Your Worth" shows you how.

In pages that are both inspirational and practical, Shelmina Babai Abji speaks directly to professional women―especially women of color―about how the power of being intentional and strategic can help transform the headwinds you face into much-needed tailwinds.

These Intentional Strategies are imperative for women whose confidence can be chipped away daily when they're overlooked because of negative stereotypes and biases due to differences in race, socio-economic, cultural, or academic backgrounds. Through Abji's personal experiences and the inspiring stories of other successful women who have applied these strategies in their own lives, you will come to deeply understand just how important your voice is and know that your unique value makes you a force in any room. - Publisher's Description

Request this Title
---
Improve Your Social Skills
Daniel Wendler (2014)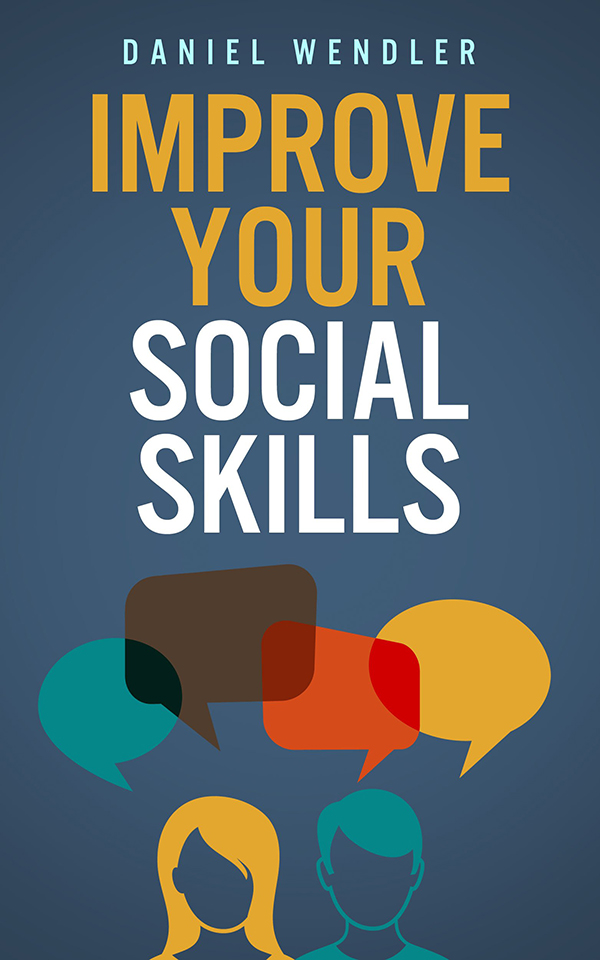 Improve Your Social Skills is a comprehensive, practical guide to social skills.It contains 200+ pages of step-by-step, easy-to-understand explanations of social interaction, written by a professional social skills coach whose TEDx talk on overcoming the social challenges of Asperger's Syndrome has been viewed over 180,000 times.

I'm Dan Wendler, and I wrote the book. I wrote it because I believe everyone deserves a place to belong and I didn't want poor social skills to hold anyone back from friendship and community. even if they struggle with social skills. I know firsthand how hard it is to struggle socially. Growing up, I was bullied, harassed, and excluded -- no matter how hard I tried to fit in. It wasn't until I was diagnosed with Asperger's Syndrome that I put the puzzle pieces together. I realized I struggled socially because I didn't have any social skills -- and just like any other skill, social skills can be learned. So I started to learn them. It took hard work, but I soon started to see improvement in my ability to interact with others. Eventually I was able to start making wonderful friends and today I feel comfortable and confident in all sorts of social interactions.On January 1st, 2012, I launched ImproveYourSocialSkills.com to share what I'd learned with the world. Hundreds of thousands of people visit the site every year, and I'm excited to help even more with the Improve Your Social Skills Kindle guide.The guide you're about to read is a compilation of the social principles I've learned during my lifetime of personal social skills study, as well as the techniques I developed while offering hundreds of hours of social skills coaching. These principles led me to a life full of close friendship, satisfying connection, and tender romance.I believe that with these principles, you can live a life full to the brim with friendship, connection, and love. I hope that after reading Improve Your Social Skills, you'll believe that too. - Publisher's Description

Request this Title
---
Pivot: The Only Move that Matters is Your Next One
Jenny Blake (2016)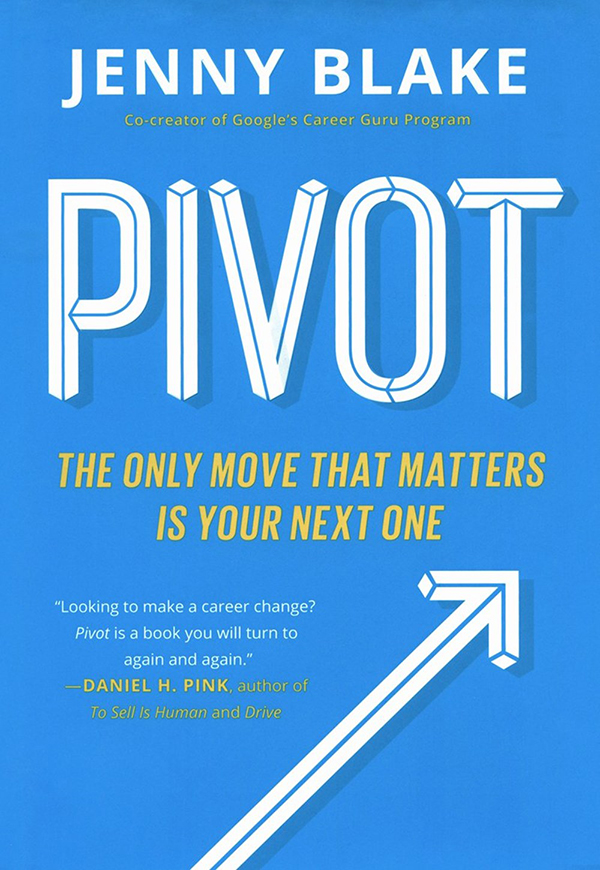 What's next? is a question we all have to ask and answer more frequently in an economy where the average job tenure is only four years, roles change constantly even within that time, and smart, motivated people find themselves hitting professional plateaus. But how do you evaluate options and move forward without getting stuck? Jenny Blake's solution: It's about small steps, not big leaps—and the answer is already right under your feet. This book will teach you how to pivot from a base of your existing strengths.

Pivoting is a crucial strategy for Silicon Valley tech companies and startups. Jenny Blake—a former training and career development specialist at Google who now runs her own company as a career and business consultant and speaker—shows how pivoting can also be a successful strategy for individuals looking to make changes in their work lives, whether within their role, organization or business, or setting their sights on bigger shifts.

When you pivot, you double down on your existing strengths and interests to move in a new, related direction, instead of looking so far outside of yourself for answers that you skip over your hard-won expertise and experience. It empowers you to navigate changes with flexibility and strength—now and throughout your entire career. Much like the lean business principles that took Silicon Valley by storm, pivoting is the crucial skill you need to stay agile, whether or not you are actively looking for a new position. - Publisher's Description

Request this Title
---
Remote for Life: How to Find a Flexible Job and Fast Forward to Freedom
Jordan Carroll (2022)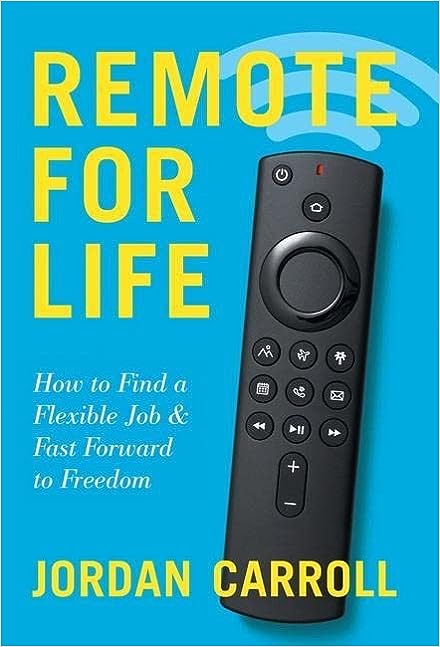 Is your career giving you the freedom you need to live the life you want?

The remote work movement has altered expectations of what's possible in a job, making it easier than ever to build your career around your lifestyle. True remote work is choice, flexibility, and freedom to feel fulfilled, make good money, and do your best work from anywhere.

In "Remote for Life," career coach Jordan Carroll shares the practical and unconventional wisdom you need to find a remote job that fits your career and lifestyle goals. He provides the same inside look at today's remote career landscape that he gives his clients, whether debunking remote work misconceptions or showing you how to build the necessary skills for navigating the shifting remote job marketplace. With the mental frameworks and effective strategies you need to stand out from the crowd, "Remote for Life" is your guide to freedom, flexibility, and fulfillment.

Along with the strategies mentioned in this book, each book purchase will provide access to a plethora of online resources and exercises to guide you through while reading. In addition, 10% of profits from this book will go to organizations helping refugees find remote work. - Publisher's Description

Request this Title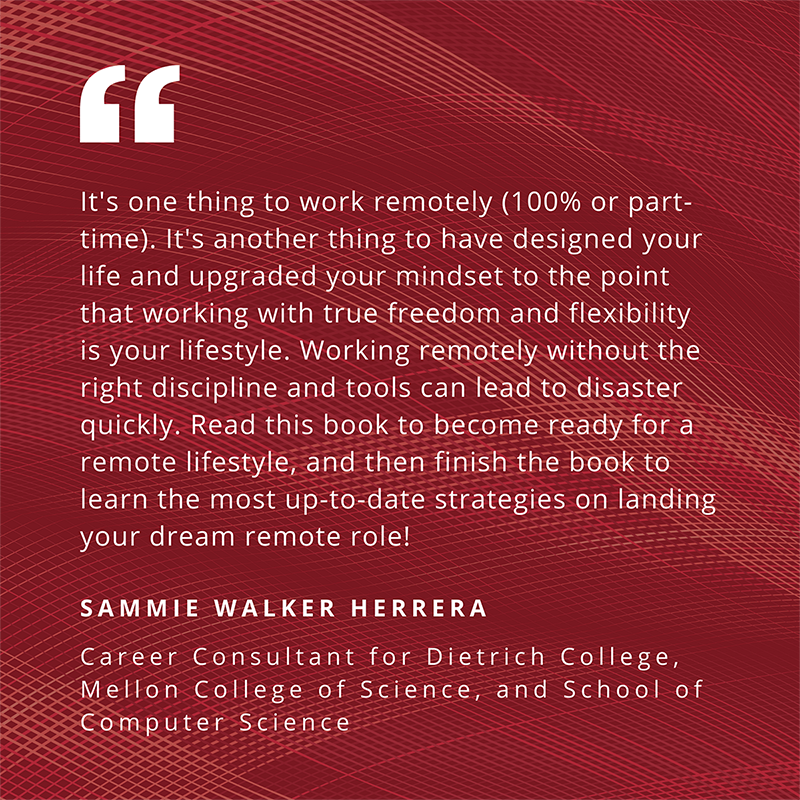 For additional information, check out the Libraries' Career Collection resources. Physical copies of books are located on the second floor of Hunt Library, and eBooks can be found in the catalog. You can also visit the CPDC website to find additional resources, or make an appointment with a Career Consultant.
Feature image by Christina @ wocintechchat.com on Unsplash