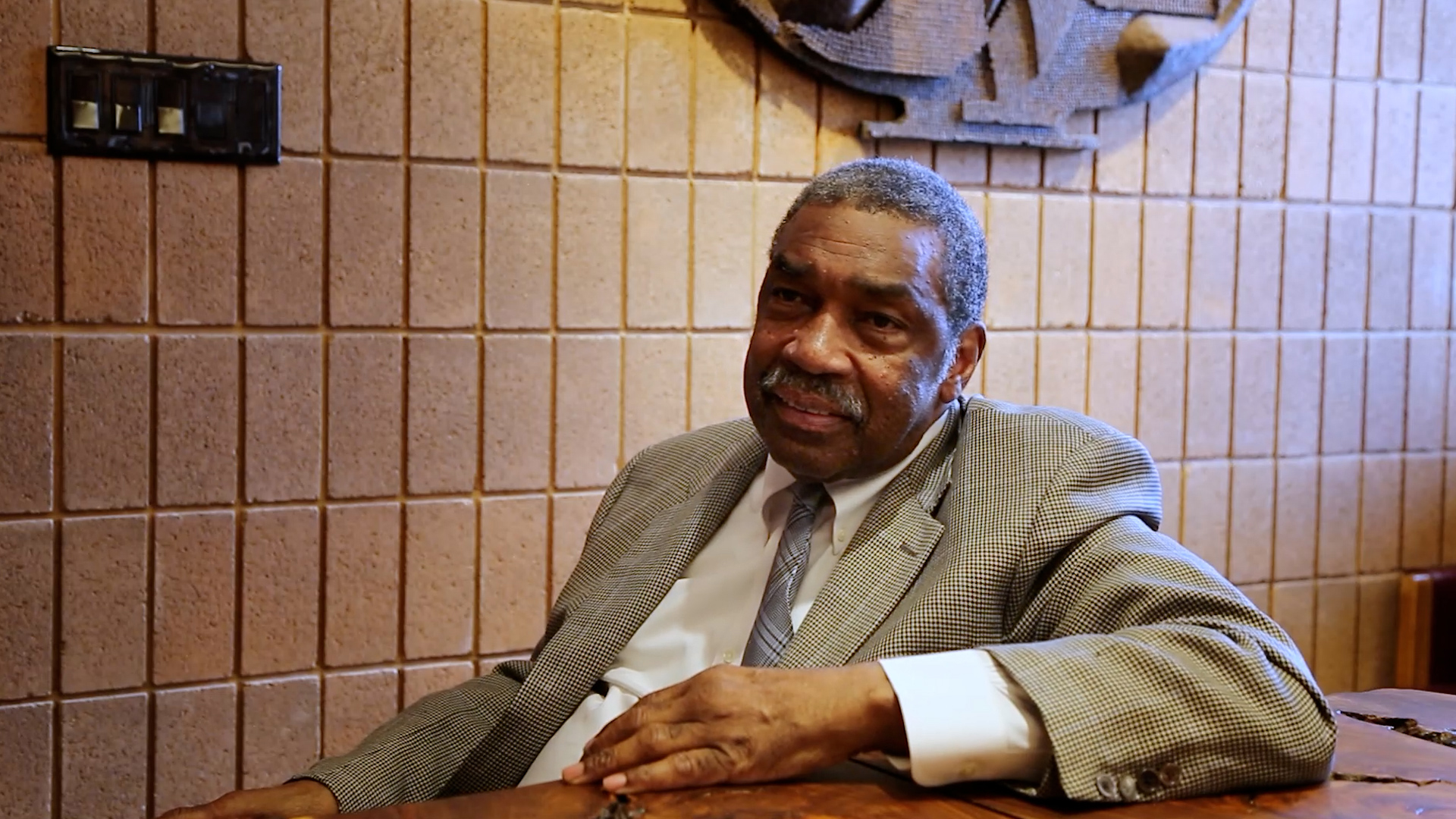 As a high school student, Bill Strickland would catch a bus from Manchester to Oakland in order to sneak into the Carnegie Tech ceramics studio run by Wesley Mills. When Mills caught on to Strickland's doings, Mills wedged the door to give Strickland free access to the studio's pottery wheels.
Strickland's love of ceramics began at Oliver High School with classes with Frank Ross. Then in 1968, while attending the University of Pittsburgh and amid city-wide protests and racial tensions, Bill Strickland set up a pottery studio in a Manchester row house, founding the Manchester Craftsmen's Guild (MCG). In 1972, he accepted a job running the Bidwell Training Center, and merged MCG and Bidwell to form Manchester Bidwell Corporation, an entity that now houses an adult career training school, an after-school ceramics program for disadvantaged youth, a jazz venue, and a record label. 50+ years later, Strickland is the winner of a MacArthur "Genius" Award, the Goi Peace Award, and holds 26 honorary doctorates.
Strickland's oral history covers his early life, the founding of MCG and the expansion of Manchester Bidwell Corporation, working with architect Tasso Katselas, and his TED Talk with pianist Herbie Hancock, but more than that, his interview is a call to action. It's a call to look for ways to provide education for young people, to listen to the stories of others, and to build empathy.
"So, this is not free. There is a price," says Strickland of his story and advice. "The price is you have to do something. If you think I'm inspirational, then do something about it. And don't tell me you can't because there's got to be a homeless shelter close to where you live. Help out at the homeless shelter. Help out with indigent kids. Volunteer, man. That don't cost you nothing. In fact, you may gain more than you give."
The Carnegie Mellon University Oral History Program records the real-life memories and perspectives of those who experienced the history of CMU. These interviews do not just inform listeners of the events' histories—they tell the story of how the events were experienced. We preserve the interviews in the University Archives for current and future generations. We share these histories through podcasts, live events, and educational and public programming.