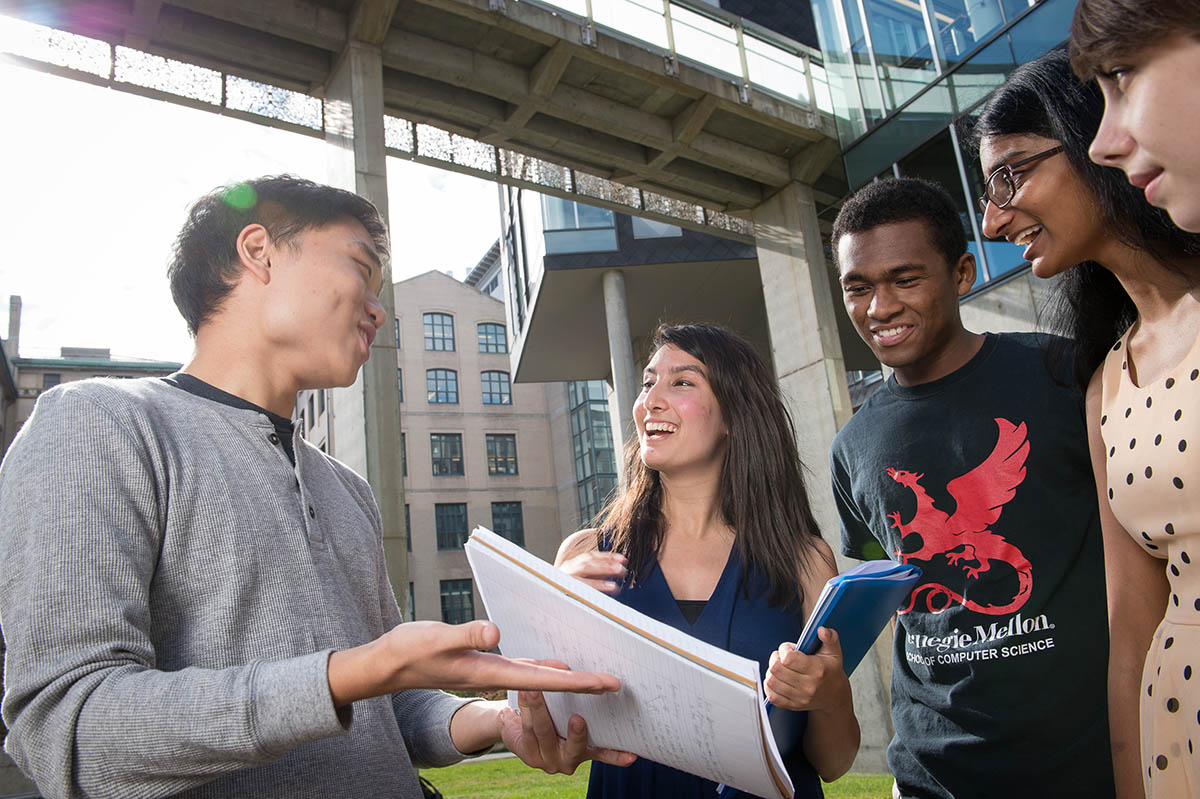 The University Libraries Student Advisory Council is seeking new membership for the 2023-2024 academic year. All undergraduate and graduate students are welcome to apply.
Students who serve on the Libraries Student Advisory Council have the opportunity to gain a unique perspective on the operations of the Libraries, and obtain valuable expertise in student leadership, teamwork, and creativity. As the Libraries launches new AI tools and champions open science, builds new partnerships across campus, unveils exhibits exploring CMU history and rare treasures, and more, we need your input now more than ever.
Interested students should fill out this application form. Applicants will be notified directly about next steps.
Fall 2023 Council Dates
1st Meeting: Thursday, September 21
2nd Meeting: Thursday, October 26
Final Meeting: Thursday, November 16
Member Activities
Promote a channel of communication between the Libraries and student body on campus by providing input and feedback on Libraries services, collections, spaces, and events.
General Requirements
An anticipated time commitment of 4-6 hours (including council meeting attendance) each semester.
Members will have the option to attend meetings in person or through Zoom (in person preferred).
Attendance for all general council meetings is required.
Membership for one academic year is preferred./li>