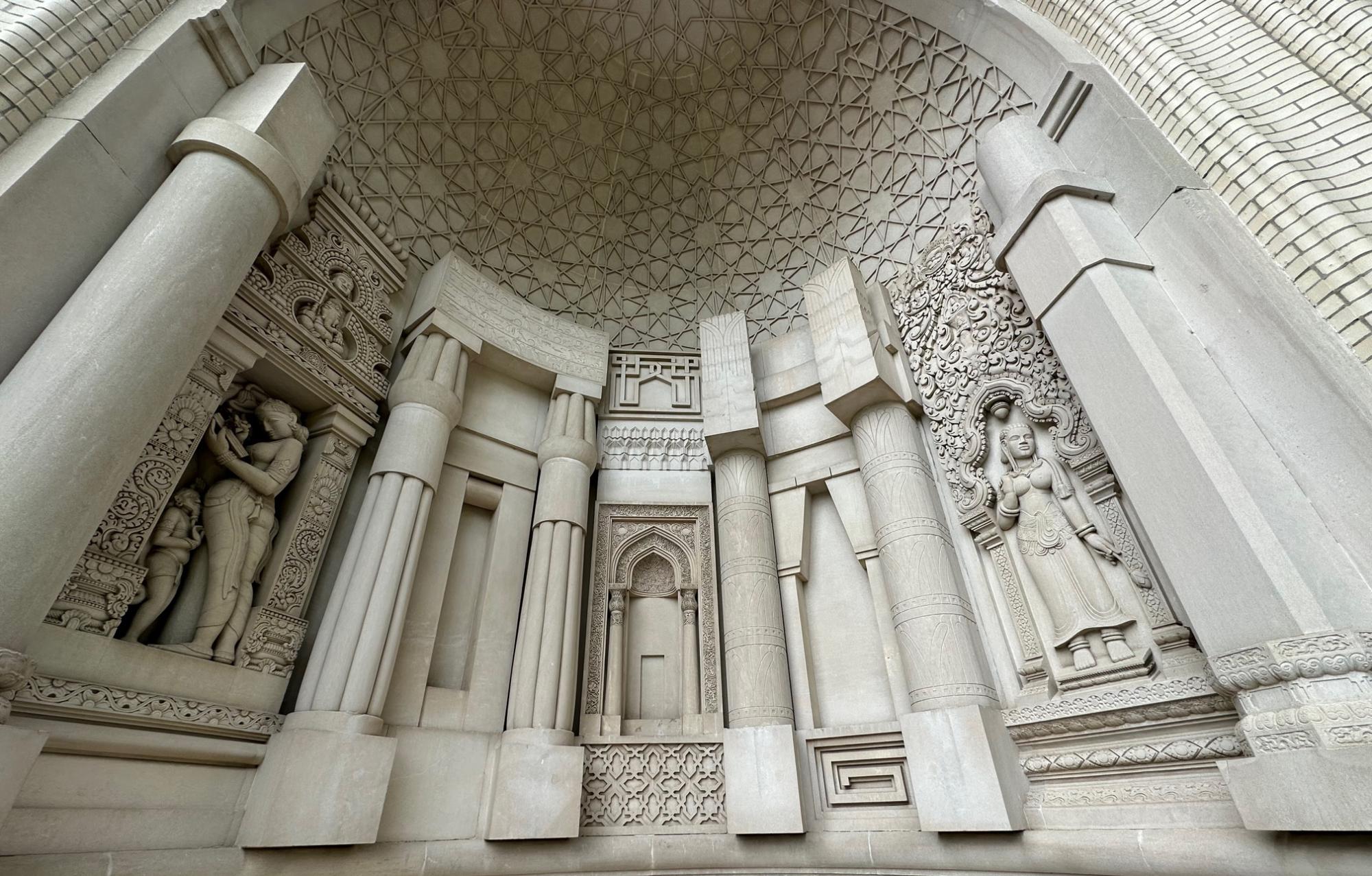 Exterior shot of the College of Fine Arts building, photo by Shannon Baldridge.
Artists and architects don't create in a vacuum, but are molded, influenced and inspired by a multitude of factors, including personal experiences, surrounding culture and world events. This month's display will explore the influence of religion and spirituality and how they are expressed in art and architecture. Check them out and enjoy!
---
A physical book display is now available at the Libraries with the selection rotating weekly. Some of the eBooks listed below also have a physical listing. Please check the availability. Special thanks to our Materials Processing Coordinator Leah Zande for compiling this list.
---
Japanese Buddhist Temples in Hawaii
Tanabe, George; Tanabe, Willa Jane (2012)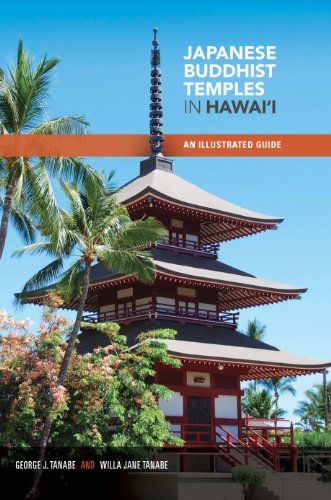 Upon entering a Japanese Buddhist temple in Hawai'i, most people―whether first-time visitors or lifelong members―are overwhelmed by the elaborate and complex display of golden ornaments, intricately carved altar tables and incense burners, and images of venerable masters and bodhisattvas. These objects, as well as the architectural elements of the temple itself, have meanings that are often hidden in ancient symbolisms. This book, written by two local authorities on Japanese art and religion, provides a thorough yet accessible overview of Buddhism in Hawai'i followed by a temple-by-temple guide to the remaining structures across the state.

Introductory chapters cover the basic history, teachings, and practices of various denominations and the meanings of objects commonly found in temples. Taken together, they form a short primer on Buddhism in Japan and Hawai'i. The heart of the book is a narrative description of the ninety temples still extant in Hawai'i. Augmented by over 350 color photographs, each entry begins with historical background information and continues with descriptions of architecture, sanctuaries, statuary and ritual implements, columbariums, and grounds. Appended at the end is a chart listing each temple's denomination, membership number, and architectural type.

While many Buddhist temples in Hawai'i are active social and religious centers, a good number are in serious decline. In addition to being an introduction to Buddhism and a guide book, "Japanese Buddhist Temples in Hawai'i" is an indispensable historical record of what exists today and what may be gone tomorrow. It will appeal to temple members, pilgrims, residents and tourists interested in local cultural and historic sites, and historians of Buddhism in Hawai'i. - Publisher's Description

Request this Title
---
Worship Sound Spaces
Guillebaud, Christine; Lavandier, Catherine (2020)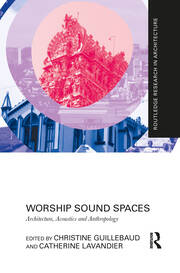 Worship Sound Spaces unites specialists from architecture, acoustic engineering and the social sciences to encourage closer analysis of the sound environments within places of worship. Gathering a wide range of case studies set in Europe, Asia, North America, the Middle East and Africa, the book presents investigations into Muslim, Christian and Hindu spaces.

These diverse cultural contexts demonstrate the composite nature of designing and experiencing places of worship. Beginning with a historical overview of the three primary indicators in acoustic design of religious buildings, reverberation, intelligibility and clarity, the second part of this edited collection offers a series of field studies devoted to perception, before moving onto recent examples of restoration of the sound ambiances of former religious buildings. Written for academics and students interested in architecture, cultural heritage, acoustics, sensory studies and sound. - Publisher's Description

Request this Title
---
Rediscovering the Hindu Temple
Bharne, Vinayak; Krusche, Krupail (2012)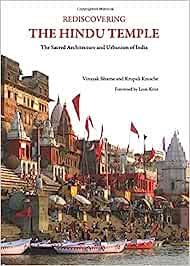 This volume examines the multifarious dimensions that constitute the workings of the Hindu temple as an architectural and urban built form. Eleven chapters reflect on Hindu temples from multiple standpoints tracing their elusive evolution from wayside shrines as well as canonization into classical objects; questioning the role of treatises containing their building rules; analyzing their prescribed proportions and orders; examining their presence in, and as, larger sacred habitats and ritualistic settings; and affirming their influential role in the contemporary Indian metropolis.

Going beyond stereotypical presentations of Hindu temples dominated by chronological and stylistic themes, this study, addressed to architects, urbanists, and builders, combines historic scholarship, documentation, personal observations and fieldwork to expand the idea of the Hindu temple as a complex and contradictory cultural entity, that is both formal and informal, monumental and modest, historic and modern, and deserving of a far broader and deeper understanding. - Publisher's Description

Request this Title
---
Synagogues in the Islamic World
Gharipour, Mohammad (2017)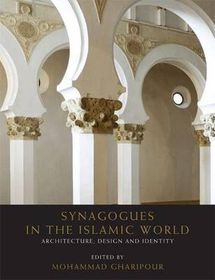 This beautifully illustrated volume looks at the spaces created by and for Jews in areas under the political or religious control of Muslims. Covering regions as diverse as Central Asia, the Middle East, North Africa and Spain, it asks how the architecture of synagogues responded to contextual issues and traditions, and how these contexts influenced the design and evolution of synagogues.

As well as revealing how synagogues reflect the culture of the Jewish minority at macro and micro scales, from the city to the interior, the book also considers patterns of the development of synagogues in urban contexts and in connection with urban elements and monuments. - Publisher's Description

Request this Title
---
Jewish Religious Architecture
Fine, Steven (2019)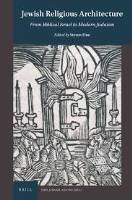 "Jewish Religious Architecture" explores ways that Jews have expressed their tradition in brick and mortar and wood, in stone and word and spirit. This volume stretches from the biblical Tabernacle to Roman Jerusalem, synagogues spanning two Millenia and on to contemporary Judaism.

Social historians, cultural historians, art historians and philologists have come together here to present this extraordinary architectural tradition. The multidisciplinary approach employed in "Jewish Religious Architecture" reveals deep continuities over time, together with the distinctly local-- sometimes in surprising ways. - Publisher's Description

Request this Title
---
From Anatolia to Bosnia
Sanusi Hassan, Ahmad; Spahic, Omer (2015)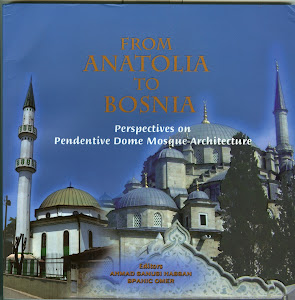 This book consists of eight topics which discusses on pendentive dome mosque architecture. It contributes architectural design knowledge which emphasizes on sustainable development based on Islamic perspective in the mosque architecture in Anatolia and Bosnia as well as in the Balkan region.

The mosque design should become the model (primary reference) to other building designs because the design postures an act and intention of the man's prostration to the God's natural built environment. This book also discusses on Ottoman mosque architecture in Anatolia and its influence to the mosque design in Bosnia Herzegovina and the Balkan region. All topics are supported by either analytical or literature findings, which can benefit the future research, education and practices. - Publisher's Description

Request this Title
---
Sacred Power, Sacred Space
Kilde, Jeanne Halgren (2008)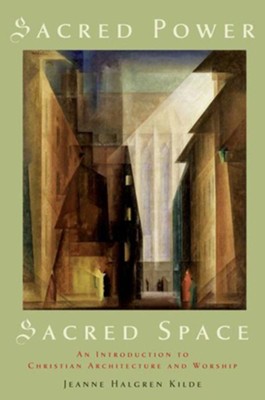 Jeanne Halgren Kilde's survey of church architecture is unlike any other. Her main concern is not the buildings themselves, but rather the dynamic character of Christianity and how church buildings shape and influence the religion. Kilde argues that a primary function of church buildings is to represent and reify three different types of power: divine power, or ideas about God; personal empowerment as manifested in the individual's perceived relationship to the divine; and social power, meaning the relationships between groups such as clergy and laity. Each type intersects with notions of Christian creed, cult, and code, and is represented spatially and materially in church buildings.

Kilde explores these categories chronologically, from the early church to the twentieth century. She considers the form, organization, and use of worship rooms; the location of churches; and the interaction between churches and the wider culture.

Church buildings have been integral to Christianity, and Kilde's important study sheds new light on the way they impact all aspects of the religion. Neither mere witnesses to transformations of religious thought or nor simple backgrounds for religious practice, church buildings are, in Kilde's view, dynamic participants in religious change and goldmines of information on Christianity itself. - Publisher's Description

Request this Title
---
Transcending Architecture
Bermúdez, Julio Cesar (2015)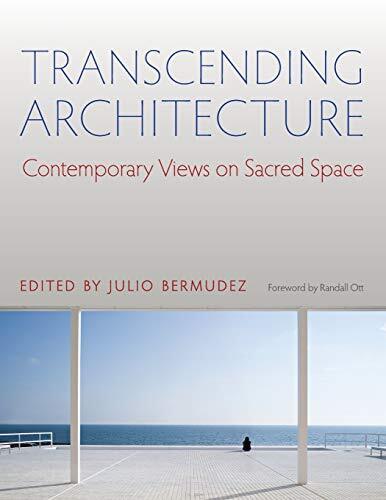 How should we construct sacred spaces, the places where we worship? Transcending Architecture considers the mysterious, profound, and real power of designed environments to address the spiritual dimension of our humanity. By incorporating perspectives from within and without architecture, the book offers a wide, critical, and nuanced understanding of the lived relationship between the built and the numinous worlds.

Far from avoiding the charged issues of subjectivity, culture and intangibility, the book examines phenomenological, symbolic and designerly ways in which the holy gets fixed and experienced through buildings, landscapes, and urban forms, and not just in institutionally defined religious or sacred places. Acknowledging that no individual voice can exhaust the topic, "Transcending Architecture" brings together a stellar group of scholars and practitioners to share their insights: architect Juhani Pallasmaa and philosopher Karsten Harries, comparative religion scholar Lindsay Jones and architectural theoretician Karla Britton, sacred architecture researcher Thomas Barrie and theologian Kevin Seasoltz, landscape architect Rebecca Krinke and Faith & Form magazine editor Michael Crosbie, are among the illustrious contributors.

The result is the most direct, clear, and subtle scholarly text solely focused on the transcendental dimension of architecture available. This book thus provides, on one hand, understanding, relief, and growth to an architectural discipline that usually avoids its ineffable dimension and, on the other hand, a necessary dose of detail and reality to fields such as theological aesthetics, material anthropology, or philosophical phenomenology that too often fall trapped into unproductive generalizations and over-intellectualizations. - Publisher's Description

Request this Title
---
Modern Religious Architecture in Germany, Ireland and Beyond
James-Chakraborty, Kathleen; Godson, Lisa (2019)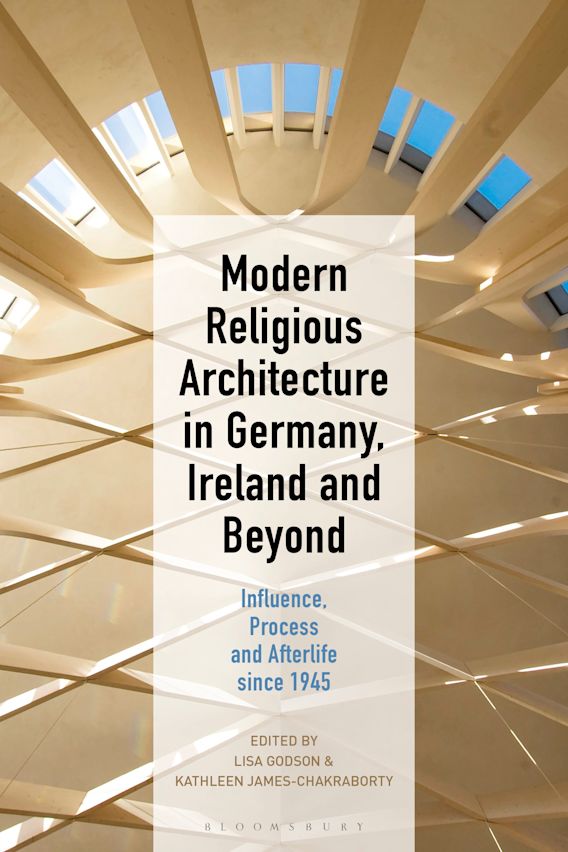 Modernity and religion are not mutually exclusive. Setting German and Irish church, synagogue and mosque architecture side by side over the last century highlights the place for the celebration of the new within faiths whose appeal lies in part in the stability of belief they offer across time.

Inspired by radically modern German churches of the 1920s and 1930s, this volume offers new insights into designers of all three types of sacred buildings, working at home and abroad. It offers new scholarship on the unknown phenomenon of mid-century ecclesiastical architecture in sub-Saharan Africa by Irish designers; a critical appraisal of the overlooked Frank Lloyd Wright-trained Andrew Devane and an analysis of accommodating difficult pasts and challenging futures with contemporary synagogue and mosque architecture in Germany. With a focus on influence and processes, alongside conservationists and historians, it features critical insights by the designers of some of the most celebrated contemporary sacred buildings, including Niall McLaughlin who writes on his multiple award-winning Bishop Edward King Chapel and Amandus Sattler, architect of the innovative Herz-Jesu-Kirche, Munich. - Publisher's Description

Request this Title
---
Architecture of the World's Major Religions
Barrie, Thomas (2020)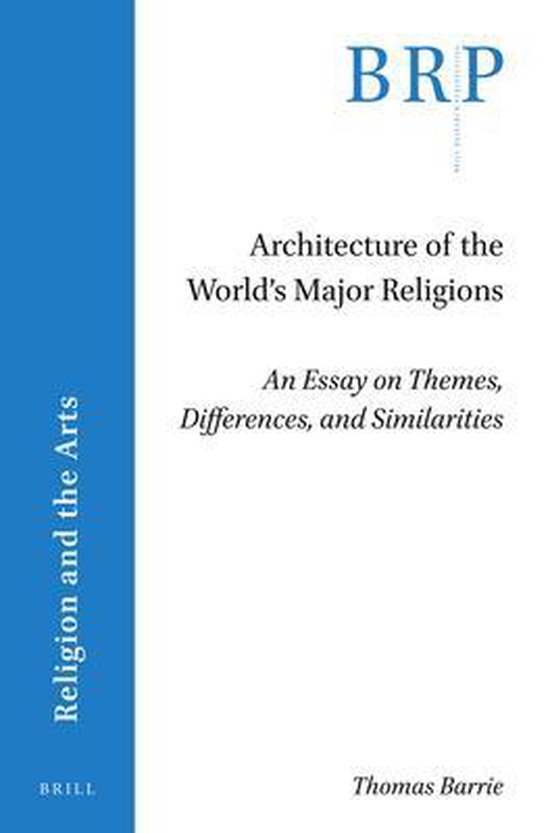 In "Architecture of the World's Major Religions: An Essay on Themes, Differences, and Similarities," Thomas Barrie presents and explains religious architecture in ways that challenge predominant presumptions regarding its aesthetic, formal, spatial, and scenographic elements. Two positions frame its narrative: religious architecture is an amalgam of aesthetic, social, political, cultural, economic, and doctrinal elements; and these elements are materialized in often very different ways in the world's principal religions.

Central to the work's theoretical approaches is the communicative and discursive agency of religious architecture, and the multisensory and ritual spaces it provides to create and deliver content. Subsequently, mythical and scriptural foundations, and symbols of ecclesiastical and political power are of equal interest to formal organizations of thresholds, paths, courts, and centers, and celestial and geometric alignments. Moreover, it is equally concerned with the aesthetic, visual and material cultures and the transcendent realms they were designed to evoke, as it is with the kinesthetic, the dynamic and multisensory experience of place and the tangible experiences of the body's interactions with architecture. - Publisher's Description

Request this Title
---
Carving Devotion in the Jain Caves at Ellora
Owen, Lisa (2012)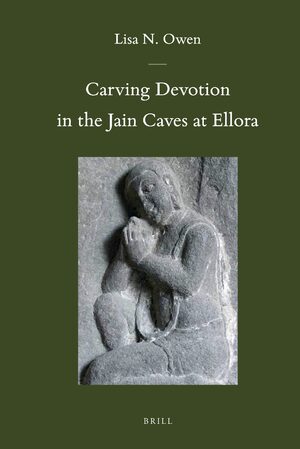 Drawing on art historical, epigraphical, and textual evidence, this book is the first full-scale reconstruction of medieval Jain artistic and devotional practices at the rock-cut site of Ellora in Maharashtra, India. Created during the ninth and tenth centuries, Ellora's Jain caves are among the best-preserved examples of medieval Jain art in India.

While this book briefly addresses traditional art historical issues of date and iconography, it primarily considers the articulation of sacred space within the caves and the role of imagery in shaping devotional practices. Building upon scholarship that examines Jainism within its larger South Asian context, this book also explores connections between the Jain monuments and their Hindu and Buddhist counterparts to reveal a lived religious world at Ellora. - Publisher's Description

Request this Title
---
Burmese Silver Art
Owen, Lisa (2012)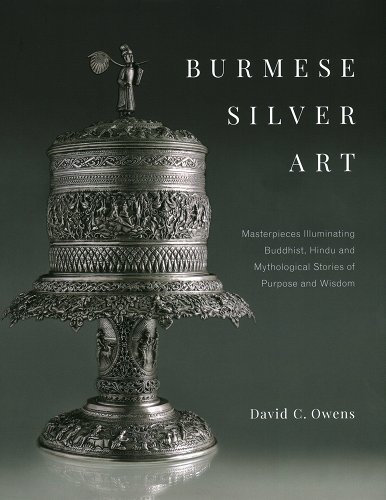 Burmese master silversmiths produced a magnificent body of work from the mid-19th to the early 20th centuries – the Burmese Silver Age. This aesthetic and functional work is characterized by a unique decorative style and superb technical artistry. Many of the artefacts are embellished with mysterious visual narratives drawn from ancient religious and mythological sources, communicating spiritual beliefs and values that resonate to this day. Burmese silverwork is a distinct and little-known genre of silver art. This book tackles this obscurity by illuminating and describing for the first time 100 Burmese silver artefacts in a stunning photographic gallery.

This silverwork – from the Noble Silver Collection – represents some of the rarest and finest quality work from the Burmese Silver Age.The centerpiece gallery of silverwork masterpieces is bookended by two well-illustrated and informative chapters that provide readers with deeper insights into Burmese silverwork: a robust frame of reference chapter summarizes the 2,000-year history and cultural tradition of Burmese silverwork; and a chapter following the gallery deciphers the complex and allegorical iconography of the decoration, which gives the reader a deeper appreciation of its religious and cultural meaning and origin.This book captures the great, almost mystical, allure of Burmese silverwork – from the sublime artistry of the decoration, to the extraordinary skill of the silversmith and the profound meaning and importance of the visual narratives. In doing so, "Burmese Silver Art" takes its place as a definitive reference work for any art historian, collector, expert, student, or general reader interested in this hitherto-overlooked body of noble art. - Publisher's Description

Request this Title
---
Studies in Islamic Painting, Epigraphy and Decorative Arts
O'Kane, Bernard (2021)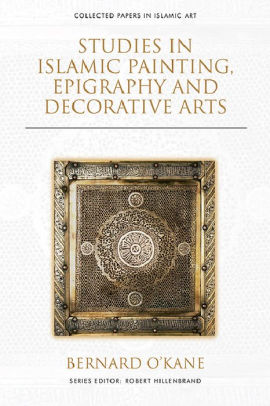 This lavishly illustrated volume, with many of the 300 photographs being published in colour for the first time, features 19 articles by Bernard O'Kane on a wealth of topics in medieval Islamic art.

O'Kane examines controversial subjects such as the Siyah Qalam album paintings and major masterpieces of both Arab and Persian illustrated manuscripts. He analyses Egyptian and Iranian examples of decorative arts including woodwork, textiles, ceramics and metalwork, from large-scale minbars to ivory boxes. And he explores epigraphic developments in Persian and Arabic, from the 10th to the 15th centuries in Egypt and Iran. - Publisher's Description

Request this Title
---
Islamic Arts and Crafts
Milwright, Marcus (2017)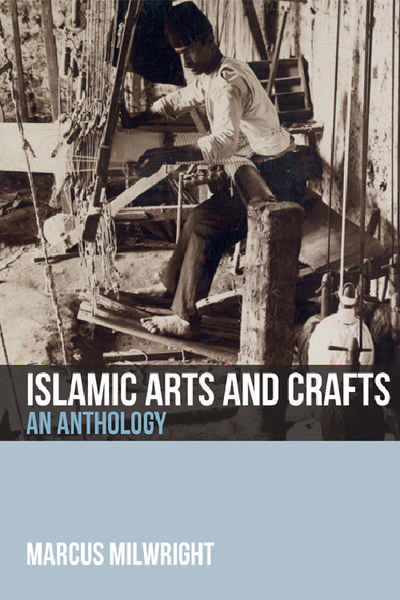 "Islamic Art" is justly famed for its technological sophistication, varied approaches to ornament, and innovative employment of the written word. But what do we know about the skilled artisans who spent their lives designing and creating the paintings, objects and buildings that are so admired today?

This anthology of written sources (dating from the seventh to the twentieth centuries) explores numerous aspects of the crafts of the Middle East from the processing of raw materials to the manufacture of finished artefacts. You will learn about: the legal and ethical dimensions of the arts and crafts, the organisation of labour in urban and rural contexts, the everyday lives of artisans, the gendered dimensions of making things, and the impact of industrialisation upon traditional methods of manufacture. Each chapter begins with an introduction providing a wider context for the primary sources. There are also suggestions for further reading. - Publisher's Description

Request this Title
---
The Art of Conversion
Fromont, Cécile (2014)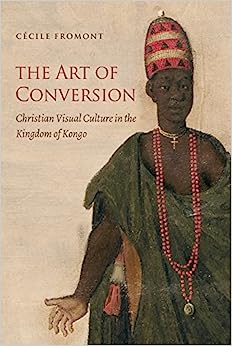 Between the sixteenth and the nineteenth centuries, the west central African kingdom of Kongo practiced Christianity and actively participated in the Atlantic world as an independent, cosmopolitan realm. Drawing on an expansive and largely unpublished set of objects, images, and documents, Cecile Fromont examines the advent of Kongo Christian visual culture and traces its development across four centuries marked by war, the Atlantic slave trade, and, finally, the rise of nineteenth-century European colonialism. By offering an extensive analysis of the religious, political, and artistic innovations through which the Kongo embraced Christianity, Fromont approaches the country's conversion as a dynamic process that unfolded across centuries.

The African kingdom's elite independently and gradually intertwined old and new, local and foreign religious thought, political concepts, and visual forms to mold a novel and constantly evolving Kongo Christian worldview. Fromont sheds light on the cross-cultural exchanges between Africa, Europe, and Latin America that shaped the early modern world, and she outlines the religious, artistic, and social background of the countless men and women displaced by the slave trade from central Africa to all corners of the Atlantic world. - Publisher's Description

Request this Title
---
Judaism and Christian Art Aesthetic Anxieties from the Catacombs to Colonialism
Kessler, Herbert; Nirenberg, David (2011)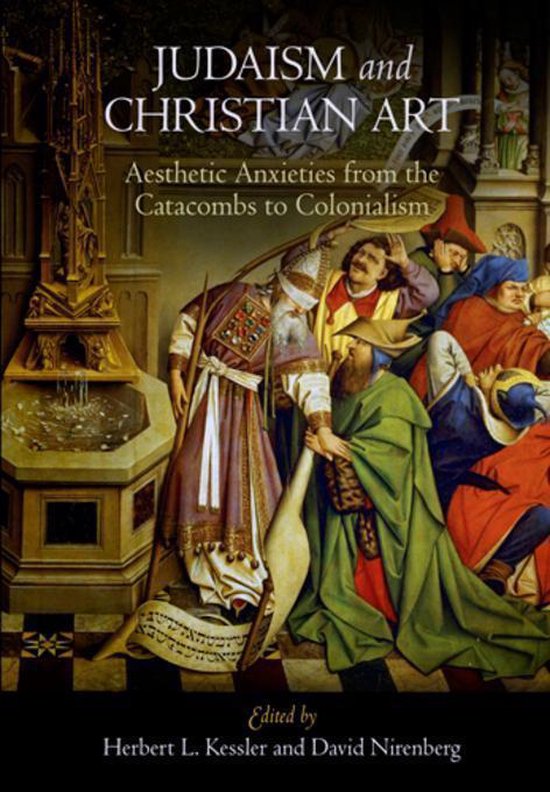 Christian cultures across the centuries have invoked Judaism in order to debate, represent, and contain the dangers presented by the sensual nature of art. By engaging Judaism, both real and imagined, they explored and expanded the perils and possibilities for Christian representation of the material world.

The thirteen essays in "Judaism and Christian Art" reveal that Christian art has always defined itself through the figures of Judaism that it produces. From its beginnings, Christianity confronted a host of questions about visual representation. Should Christians make art, or does attention to the beautiful works of human hands constitute a misplaced emphasis on the things of this world or, worse, a form of idolatry ("Thou shalt make no graven image")? And if art is allowed, upon what styles, motifs, and symbols should it draw? Christian artists, theologians, and philosophers answered these questions and many others by thinking about and representing the relationship of Christianity to Judaism. This volume is the first dedicated to the long history, from the catacombs to colonialism but with special emphasis on the Middle Ages and the Renaissance, of the ways in which Christian art deployed cohorts of "Jews"—more figurative than real—in order to conquer, defend, and explore its own territory. - Publisher's Description

Request this Title
---
Christian Art
Brown, Michelle (2021)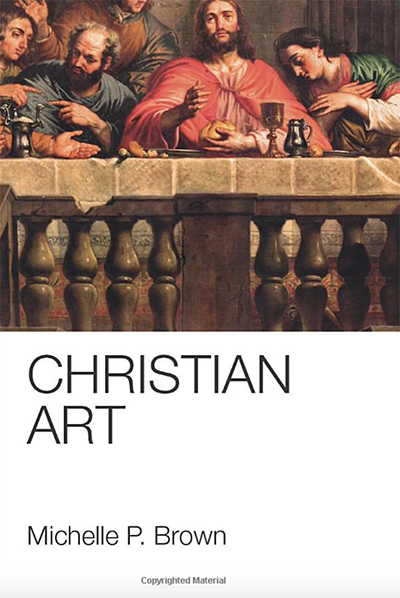 Explore the rich history and influence of Christian art from Antiquity to the present day. Michelle Brown traces the rich history of Christian art, crossing boundaries to explore how art has reflected and stimulated a response to the teachings of Christ, and to Christian thought and experience across the ages.

Embracing much of the history of art in the West and parts of the Middle East, Africa, Asia, the Americas and Australasia, Michelle considers art of the earliest Christians to the modern day. Featuring articles by invited contributors on subjects including Icons; Renaissance Florence; Rubens and the Counter-Reformation; Religious Folk Art; Jewish Artists; Christian Themes; Making the St John's Bible, and Christianity and Contemporary Art in North America, "Christian Art" is an ideal survey of the subject for all those interested in the world's artistic heritage. - Publisher's Description

Request this Title
---
Hasidic Art and the Kabbalah
Goldman-Ida, Batsheva (2017)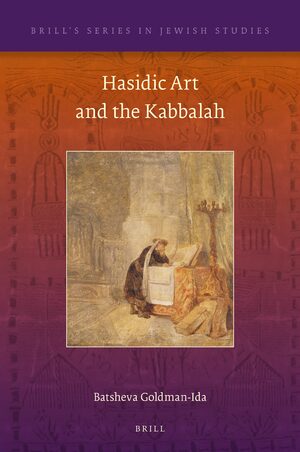 "Hasidic Art and the Kabbalah" presents eight case studies of manuscripts, ritual objects, and folk art developed by Hasidic masters in the mid-eighteenth to late nineteenth centuries, whose form and decoration relate to sources in the Zohar, German Pietism, and Safed Kabbalah.

Examined at the delicate and difficult to define interface between seemingly simple, folk art and complex ideological and conceptual outlooks which contain deep, abstract symbols, the study touches on aspects of object history, intellectual history, the decorative arts, and the history of religion. Based on original texts, the focus of this volume is on the subjective experience of the user at the moment of ritual, applying tenets of process philosophy and literary theory - Wolfgang Iser, Gaston Bachelard, and Walter Benjamin - to the analysis of objects. - Publisher's Description

Request this Title
---
Sacred Thresholds
van Opstall, Emilie (2018)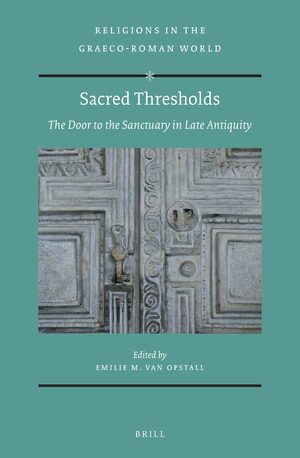 "Sacred Thresholds: The Door to the Sanctuary in Late Antiquity" offers a far-reaching account of boundaries within pagan and Christian sanctuaries: gateways in a precinct, outer doors of a temple or church, inner doors of a cella. The study of these liminal spaces within Late Antiquity – itself a key period of transition during the spread of Christianity, when cultural paradigms were redefined – demands an approach that is both interdisciplinary and diachronic.

Emilie van Opstall brings together both upcoming and noted scholars of Greek and Latin literature and epigraphy, archaeology, art history, philosophy, and religion to discuss the experience of those who crossed from the worldly to the divine, both physically and symbolically. What did this passage from the profane to the sacred mean to them, on a sensory, emotive and intellectual level? Who was excluded, and who was admitted? The articles each offer a unique perspective on pagan and Christian sanctuary doors in the Late Antique Mediterranean. - Publisher's Description

Request this Title
---
Making and Breaking the Gods
Kristensen, Troels (2013)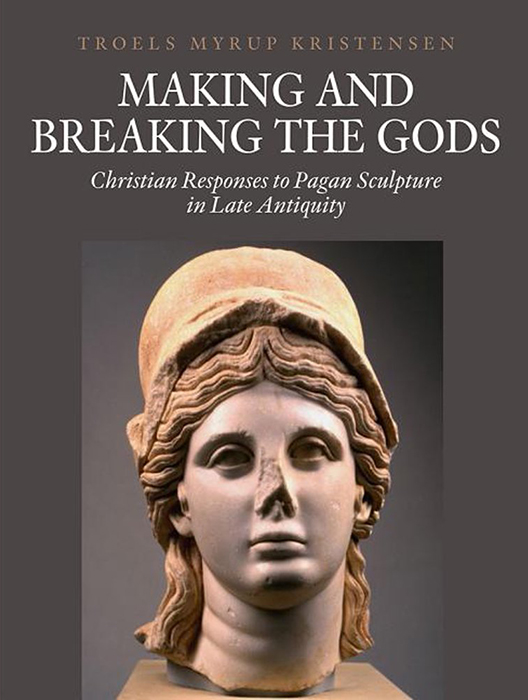 The basic premise of the book at hand is that there is meaning to be 'excavated' (in both meanings of the word) from Christian responses to pagan sculpture in the period from the fourth to the sixth century.

More than mindless acts of religious violence by fanatical mobs, these responses are revelatory of contemporary conceptions of images and the different ways in which the material manifestations of the pagan past could be negotiated in Late Antiquity. Statues were important to the social, political and religious life of cities across the Mediterranean, as well as part of a culture of representation that was intricately bound to bodily taxonomies and visual practices. - Publisher's Description

Request this Title