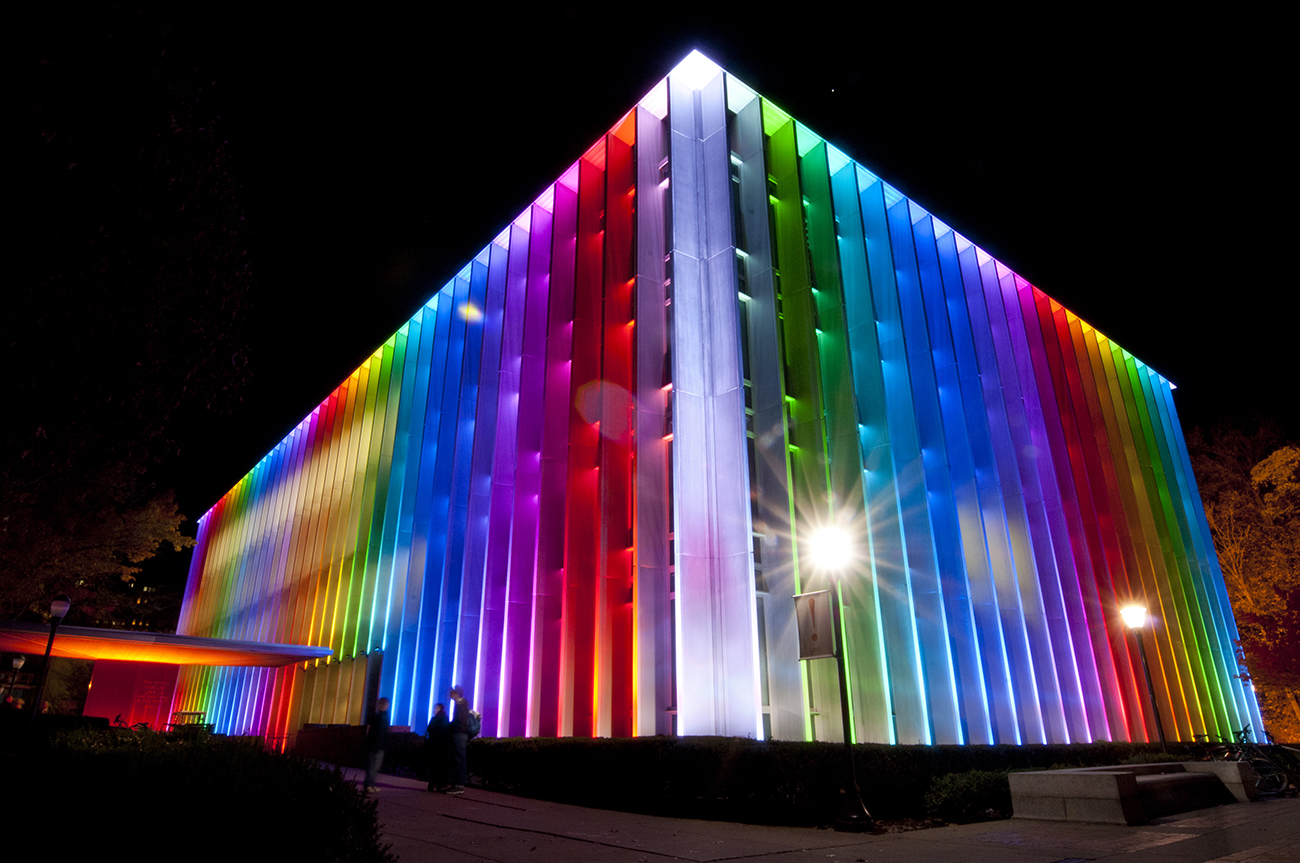 This past January, the White House Office of Science and Technology Policy announced the Year of Open Science to advance national open science policies across the federal government in 2023. The University Libraries has been a longtime proponent of initiatives that support collaborative, transparent, openly accessible, and reproducible research across all disciplines at Carnegie Mellon University.
Under Helen and Henry Posner, Jr. Dean of the University Libraries Keith Webster's leadership, the Libraries has established itself as an innovator among universities in open science. Created in 2018 as one of the first open science programs housed within an academic library in the U.S., the University Libraries' program was inspired by a 2017 report by the Association of American Universities (AAU) and the Association of Public and Land-Grant Universities (APLU).
"As recognition for the benefits of open science grows, open is becoming the default way to conduct research. The AAU-APLU report was the first time that universities were called on to lead the charge," said Webster. "It was clear that if we wanted to accelerate scientific progress and advance innovation, we needed to create new infrastructure and rethink research workflows."
He added, "By 2026, all federally funded research will be required to be open access immediately, and other funding agencies will have similar policies. As an early adopter, Carnegie Mellon is already ahead of the game, and we will continue to lead through broad accessibility, data management options, and specialized guidance."
At the Libraries, open science encompasses a variety of topics, including open-source software, open access publishing, and open data.
At the forefront of open science opportunities at Carnegie Mellon is the new CMU Cloud Lab —the world's first academic cloud lab — officially launching in fall 2023. Experts from the Libraries have worked closely with the Mellon College of Science and the Emerald Cloud Lab to assist in creating new ways to share data and workflows for the automated, remote-controlled lab.
The signature open science event on campus is the Open Science Symposium, scheduled this year for November 3. The Open Science Symposium brings different disciplines together to foster conversations about open science, exploring how open science is transforming research. The event features a full day of virtual talks and panels from researchers and thought leaders in academia, industry, and publishing. There are also additional satellite events, including a virtual roundtable featuring life science researchers and an informal Libraries mixer.
"Open science is a key component of the most dynamic and important research happening today," said Open Science Program Director Melanie Gainey. "The Libraries is proud to play a major role in bringing the latest developments and advancements to Carnegie Mellon researchers."
Gainey and colleagues are also editing a book called "The Open Science Cookbook," a project led by Psychology Liaison Librarian Emily Bongiovanni. The book, which will be published by the Association of College and Research Libraries in 2024, provides recipes for incorporating open science into academic libraries through program development, instruction, resources, and strategic partnerships.
Open-source software is supported by the Open Source Programs Office (OSPO), launched in 2022 thanks to a $650,000 grant from the Alfred P. Sloan Foundation. Led by Associate Dean for Digital Infrastructure Sayeed Choudhury, the OSPO serves as a center of competency and community convener for open source activity across campus.
Prior to joining CMU, Choudhury served as Associate Dean for Digital Infrastructure, Applications, and Services and Hodson Director of the Digital Research and Curation Center at the Sheridan Libraries of Johns Hopkins University. In that role, he launched Johns Hopkins' open source programs office, the first of its kind within a U.S. university. He is a sought-after speaker and thought leader on the topic of open science, and has published widely and presented at numerous conferences and events.
Choudhury sees Carnegie Mellon as the perfect environment to build resources that support researchers.
"While most universities produce open-source software, CMU's history and mission of public service through research and education aligns very well with the ethos and benefits of open-source software," he explained. "CMU is in a sweet spot to develop much-needed services, and is also uniquely nimble, thinking of novel solutions to challenges."
Carnegie Mellon also leads the country in negotiating open access agreements with commercial and society publishers, which allow all articles with a CMU corresponding author to be published open access with no further fee payable. CMU has Open Access Agreements with ten different publishers — including Springer, Elsevier, and Wiley. The Libraries also maintains an Article Processing Charge Fund to assist faculty members, research scientists, postdoctoral researchers, and graduate students publishing open access outside of these agreements.
A 2022 gift awarded by Dr. Hillard M. and Joan S. Lazarus established the Dr. Hillard and Joan Lazarus Open Scholarship Library Fund, and further expanded the Libraries' support for open access.
When it comes to open data, the Libraries offers a number of data management services and tools that help researchers manage their data effectively through the research lifecycle and prepare it for sharing. KiltHub, CMU's institutional repository, is an online archive that provides open access to the scholarly work being done at CMU while meeting mandated data sharing requirements. DMPTool provides templates for Data Management Plans (DMPs) that meet funder requirements.
Additional workshop trainings offered each semester cover Data and Software Carpentries material, as well as a variety of other topics from R and Python to data management plans and copyright for open educational resources. The Libraries even offers data and code support, where all students, faculty, and staff across Pittsburgh can schedule consultations with library experts in all things digital- and data-related.
Working toward openness is an important component of the Libraries' commitment to diversity, equity, and inclusion. Open science and open-source software make research products and practices accessible to all, and foster collaborations that include diverse perspectives. Based on principles of transparency and public access, they can also have a major impact on sustainability.
"In so many ways, open science is the future of academic advancement, and innovation across a wide range of disciplines," Webster said. "The Libraries' many efforts in this area will continue to drive progress for our campus community and beyond."
Subscribe to the Open Science Newsletter to stay up to date on all things open at the Libraries.