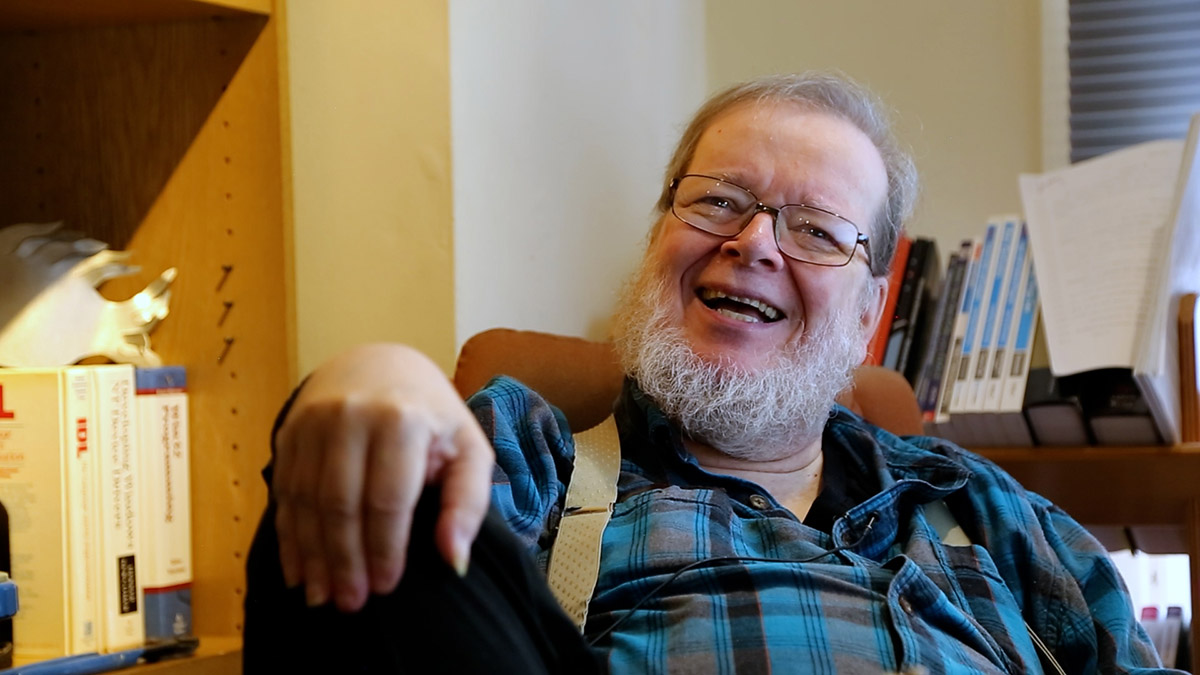 Screenshot from the Joseph Newcomer Oral History interview
AI chatbots such as ChatGPT have been making headlines recently, leading to speculation about the future of AI. In this special episode of the Cut Pathways podcast, we hear from computer scientists about their hopes for the next ten, twenty, and fifty years of the field.
Cut Pathways, a podcast developed by the Oral History Program at Carnegie Mellon University, showcases different pathways that students and faculty take to navigate their experiences in higher education. Hosted by Katherine Barbera and David Bernabo, the podcast draws on the Oral History Program's growing archive of oral histories.
In this episode, "Futures of Artificial Intelligence," Joseph Newcomer, Tom Mitchell, Manuela Veloso, José Moura, Roger Dannenberg, James Morris, Pamela McCorduck, and Alex Waibel — all well-known for their research in AI — discuss the potential of the field and the ethical, sociopolitical, and environmental impacts we may see in the coming years.
Artificial intelligence has deep roots at Carnegie Mellon University — it was home to founders Herbert Simon and Allen Newell — and the university continues to be at the center of its development. In some versions of the future, your alarm clock app will be able to adjust itself based on the weather. In others, chatbots will read, answer, and manage overflowing email inboxes, and an AI singer might form an AI band to make AI music. As this technology becomes more ubiquitous, it will continue impacting our world in ways we cannot always predict.