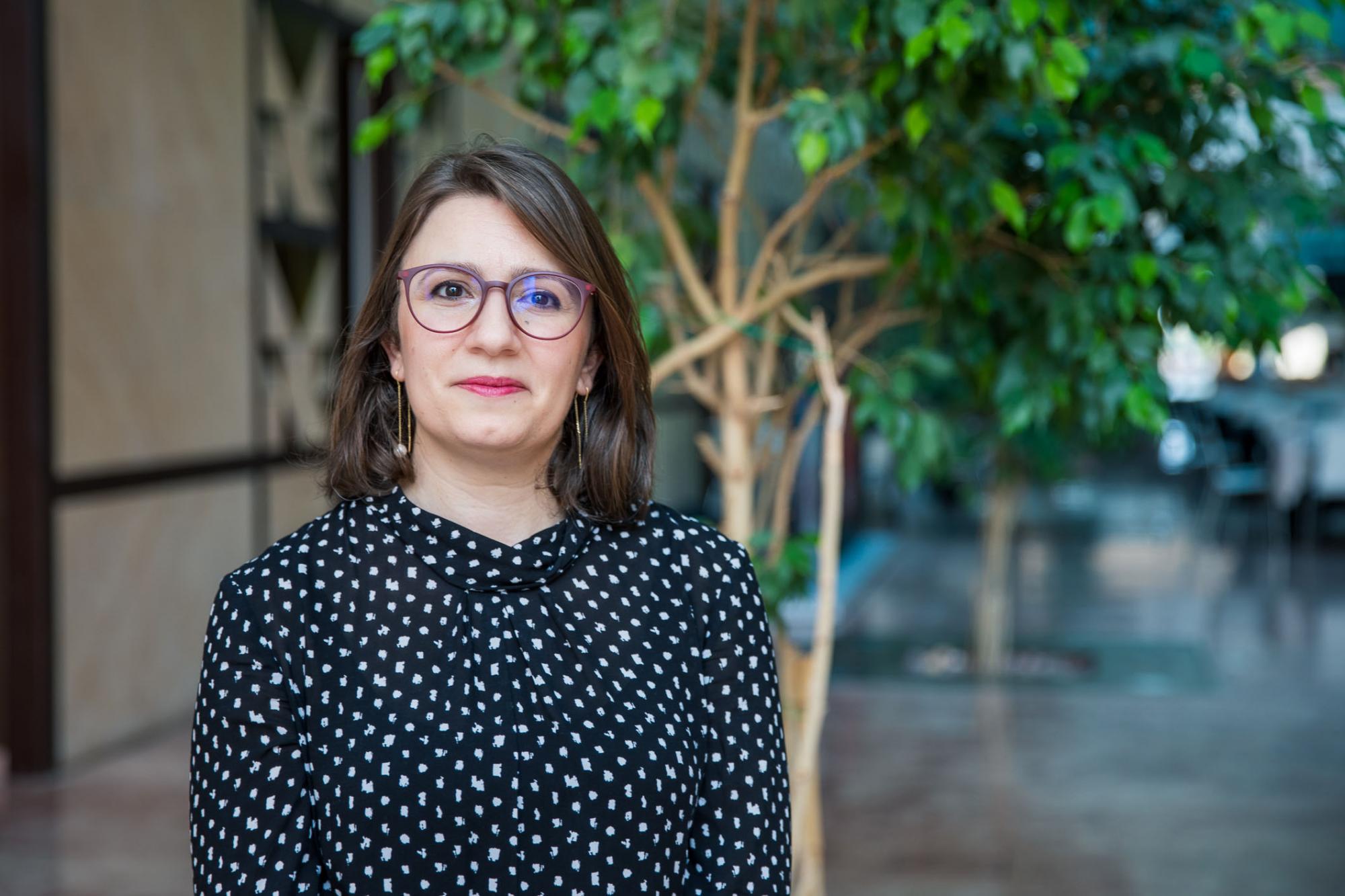 Please join us in welcoming Reya Saliba to the Carnegie Mellon University Libraries as Instruction and Outreach Librarian. Prior to joining the Libraries, Reya was Librarian for Education and Research at Weill Cornell Medicine in Qatar.
We asked Reya, who uses she/her/hers pronouns, a few questions about herself and her plans for her new role.
What are your goals for this year as our new Instruction and Outreach Librarian?
I am thrilled to join CMU-Q and work with other faculty members and librarians to understand the needs of our community and contribute to students' academic success. Therefore, my main goal is to empower our students by building their information fluency and critical thinking skills. Another goal of mine is to work with the local community by participating in outreach programs to develop students' foundational information retrieval and evaluation skills and prepare them to become lifelong learners.
How has your prior experience prepared you for this role at the Carnegie Mellon University Libraries?
Prior to joining CMU, I was responsible for the library instruction program and students' outreach activities. In that role, and with the help of my colleagues, I mapped out the library instruction program, developed online teaching materials, and integrated information literacy skills into the Foundation and Premedical programs. Besides instruction, I also contributed to the college short- and long-term outreach programs by working with high school students to prepare them to join the college. Working with a diverse body of students and faculty members helped me widen my knowledge in teaching and learning and keep up with the ever-changing higher education environment. The latest pandemic and the growing use of AI tools necessitate a re-envisioning of higher education as well as the role of academic libraries as curators of knowledge, supporters of open access, and advocates of lifelong learning.
What projects are you excited to tackle in your first few months?
I am amazed by the wealth of projects and initiatives taking place at CMU in Qatar and on main campus. For the first few months, I will be meeting with the CMU community to learn more about these projects and initiatives. With guidance from the library director in Qatar and in line with the vision of CMU Libraries, I will be working on designing, developing, and implementing the library core instruction program that can be integrated into our academic programs. Additionally, I will work on the library outreach plan and contribute to the student outreach programs at CMU-Q by introducing new students to the art of searching for information and integrating new knowledge into their daily academic life.
What do you like to do outside of work?
I love food and enjoy experiencing the culinary art of every country I travel to! I also love to tango and practice yin yoga as a way to relax and restore my energy. Learning piano at a very young age and growing up listening to Fairuz and Wadih El-Safi refined my musical taste and encouraged me to explore other musical genres. I love listening to the fusion between western and oriental music, especially the unexpected complementarity these two styles bring when they are mixed together.