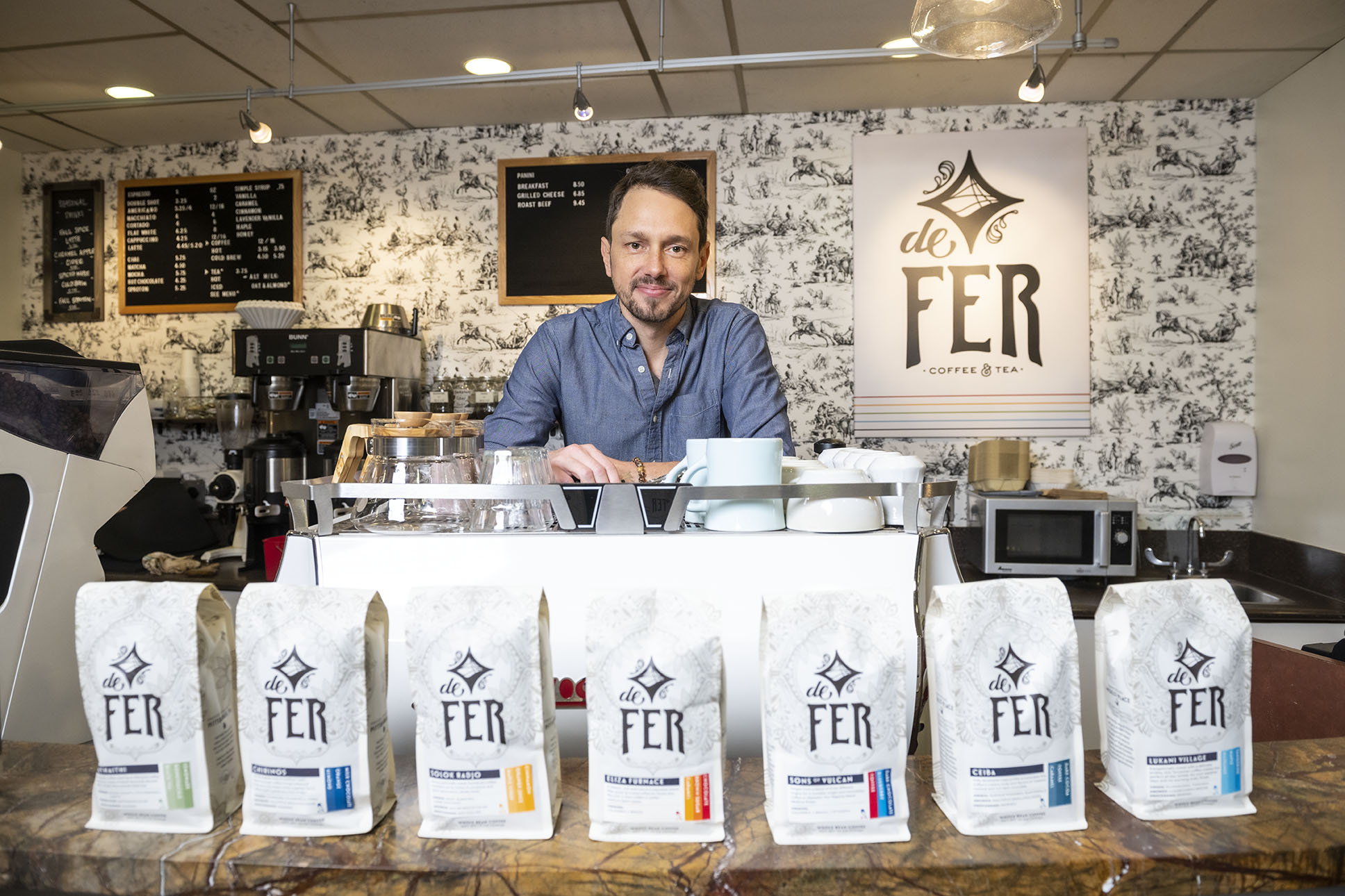 By Amanda S.F. Hartle
When Carnegie Mellon University alumnus Matt Marietti needed a quiet place to tuck in and review optimization, probability and statistics for his MBA courses, he often found himself at Hunt Library.
And while sipping coffee, he studied — and dreamed.
"From Day 1, it was always a goal of mine to be on campus," says Matt, who graduated in 2010 from Tepper School of Business. "I thought how cool it would be to have a local café, a spot where you could get really good coffee and connect with people." This fall, Matt and his wife, Vanessa, opened the sixth location of Atelier De Fer, the couple's specialty coffee and tea café, in Hunt Library — the Tartan spot of his dreams.