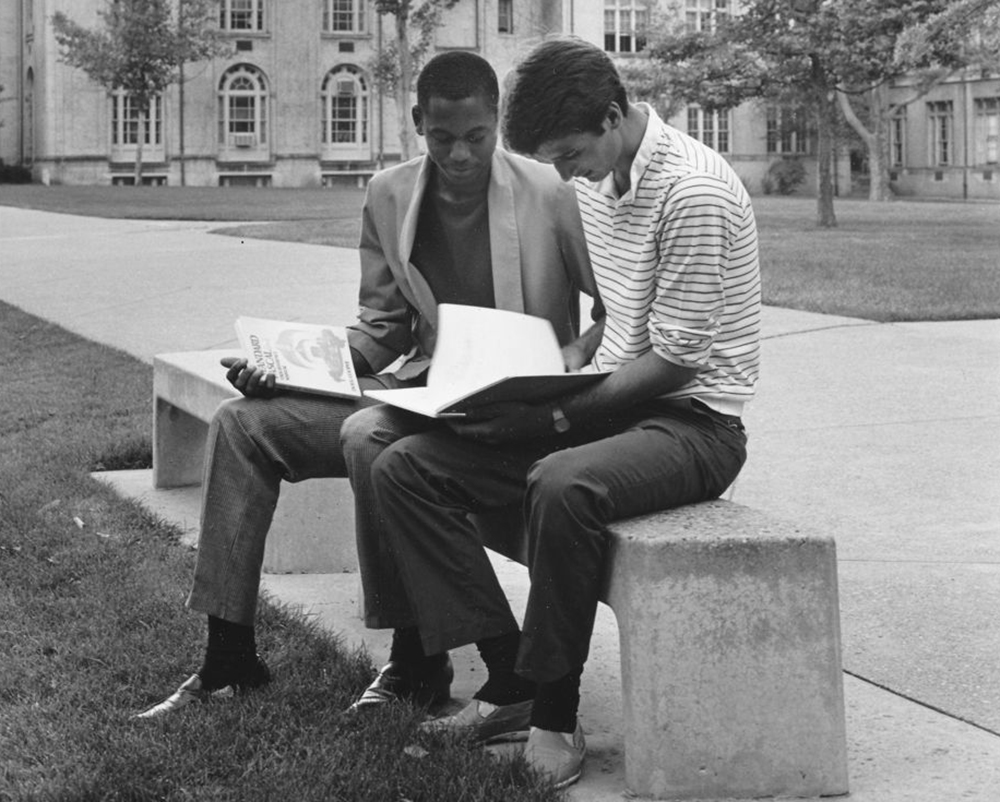 For Carnegie Mellon University community members looking for new, convenient ways to connect with friends and coworkers to discuss topics related to diversity, equity, and inclusion, the University Libraries is launching new book club kits. These kits include between six and eight copies of a book, along with a set of discussion questions related to the book and its themes. They can be checked out from the Hunt Library Circulation Desk for up to 90 days at a time.
The book club kits are available on a first come, first serve basis, and are unable to be requested via Primo. The person who picks up a kit will check it out on their account, and this person is ultimately responsible for the entire kit and its return. There are no overdue fines for kits, but borrowers will be charged to replace a kit once it becomes 30 days overdue. One person can check out a maximum of two kits at a time.
The first book club kit available, featuring copies of "The Immortal Life of Henrietta Lacks" by Rebecca Skloot, was inspired by the Libraries' debut "Heading to the Point" event last year. At the event, Vice Provost for Diversity, Equity, and Inclusion and Chief Diversity Officer Wanda Heading-Grant discussed systemic and institutional bias, oppression, and the ethics of medicine and research in the context of the book. With the kit, groups have a chance to dive deeper into these topics as they explore diversity, equity, inclusion, and justice alongside their peers.
"After the event, we had a few copies of the book left over, and at first we weren't sure what to do with them," Librarian Jessica Benner recalled. "We decided that creating a few book club kits that could be checked out by groups of colleagues would be a great way to continue the important conversations that happened during the event."
This year, the Libraries and Heading-Grant are bringing "Heading to the Point" back with "The Power of Representation," featuring a conversation with award-winning novelist, college professor, and CMU alumna Jewell Parker Rhodes about what it means to see yourself represented in the world around you. Our newest book club kit features Rhodes' instant-bestselling middle-grade novel "Ghost Boys." The book is a poignant story that explores how children and families face the complexities of today's world, and is perfect for inspiring important discussions about prejudice and diversity.
For groups interested in this book club kit, be sure to attend the event on November 9 from 5-6 p.m. for a head start thinking about relevant themes.
Visit the Hunt Library Circulation Desk or the Libraries catalog to see what book club kits are available today.
---
Feature image from CMU Digital Collections. (c. 1985) Two college students sit on a bench studying. One student holds a copy of Doug Cooper's "Standard Pascal User Reference Manual." Baker Hall and part of The Mall can be seen in the background.