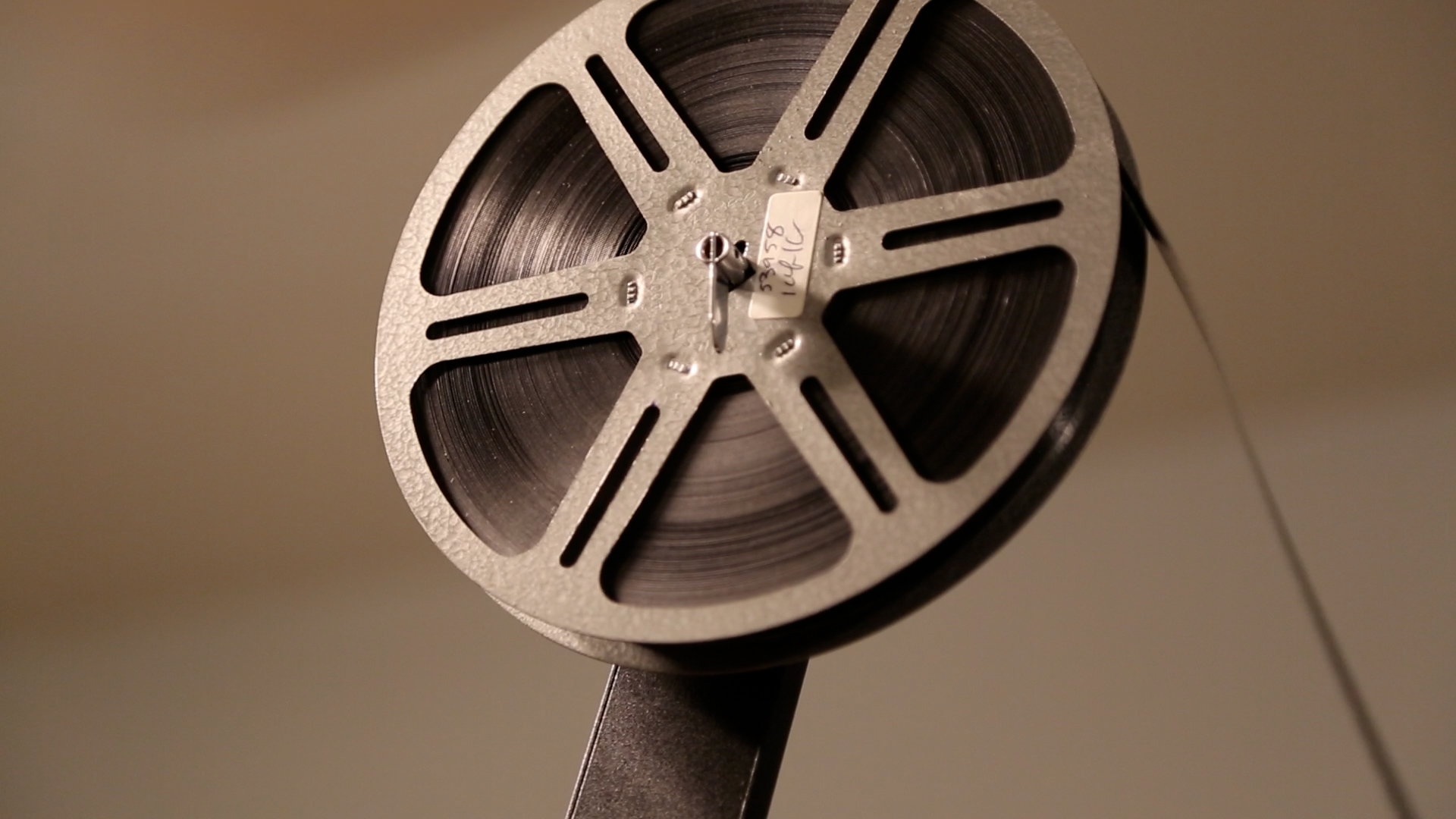 The Carnegie Mellon University Libraries is thrilled to announce the third season of "Cut Pathways," a podcast developed by the Carnegie Mellon University Oral History Program. This season takes a closer look at the history of avant-garde arts organizations and communities in Pittsburgh's Oakland neighborhood in and around the 1970s.
The seven-episode series, titled "Steel City Outsiders and the Institutional Avant-Garde," is hosted by Oral History Program Director Katherine Barbera and Oral History Production Assistant David Bernabo. Together, they introduce listeners to the revolutionary film, punk music, and electronic art that pushed mainstream boundaries — and explore how computers changed art and music, and entire arts communities around that time.
Created in 2021, "Cut Pathways" showcases the different pathways students and faculty choose to navigate their experiences in higher education. It takes an honest look at higher education, exploring themes of culture, equality, and access to education through topics like the founding of Carnegie Mellon's Activities Board and the history of computer science at Carnegie Mellon. Last spring, the second season concluded with "The Wild West of Computing" Live! event, where guests Special Collections Curator Sam Lemley, historian Andrew Meade McGee, artist Maggie Lynn Negrete, and the band How Things Are Made joined Barbera and Bernabo onstage in front of a crowd of Carnival attendees.
This season covers local organizations that, alongside Carnegie Mellon, provided a place for artistic experimentation at a time when a growing audience in the city craved unconventional filmmaking, abstract sculpture, computer-generated art, and other new artforms. This includes influential institutions like the Carnegie Museum of Art and the University of Pittsburgh, as well as emerging arts organizations like Pittsburgh Filmmakers and the Selma Burke Art Center in East Liberty. It features oral history interviews from the University Archives, including College of Fine Arts alumna and noted designer Maria Paul Kyros and Roger Dannenberg, Professor Emeritus of Computer Science, Art, and Music. It also draws on commentary from special guests like sculptor Thaddeus Mosley, composers Morton Subotnick and Eric Moe, and scholars Ben Ogrodnik, Rebecca Giordano, and Lindsay Mattock, and even features the Libraries' own Library Associate for Ordering Ruth Ann Schmidt.
"This season is about Oakland, CMU's neighborhood in Pittsburgh, and how it became an unlikely center for avant garde art in the 1970s," Barbera says. "CMU is part of this story, but we also look at how other organizations and individuals built the dynamic environment that characterizes Pittsburgh's art scene."
It wasn't always smooth sailing — the relationships between the artists, communities, and institutions were sometimes invigorating, but sometimes uneasy. In Episode 5, CFA and Mellon College of Science alumnus Duane Palyka recalls the challenges he faced when he turned to computer programming as a new medium in his pursuit of unpredictable art: "The head of the computer center, he said he wasn't happy with this. He stopped this stuff from happening."
Palyka was initially discouraged from using Carnegie Mellon's machines for his work — until Dr. Herbert Simon learned what he was trying to do. A professor of psychology and business at the time, as well as a Nobel laureate and A.M. Turing Award recipient, Simon took Palyka under his wing. With Simon's support, Palyka received class credit for his experimental work, as well as financial support during the summer. After graduation, he went on to be a successful artist, educator, and computer scientist, as well as the president and principal developer of his company Pal Katoonz.
This kind of story isn't uncommon for that time, and it's just one of many personal experiences explored in the podcast. "Carnegie Mellon now positions itself as a place where arts and technology can co-exist," Bernabo explained. "So, it's interesting to look at early examples of computer-generated art and music at CMU and to see how those experiments relate to the surprisingly radical nature of Oakland arts communities in the 1970s and early 80s."
On October 11, 2022, "Cut Pathways" will release three new episodes, with four more episodes before the end of 2022. Full episodes will be available on all major podcasting platforms.