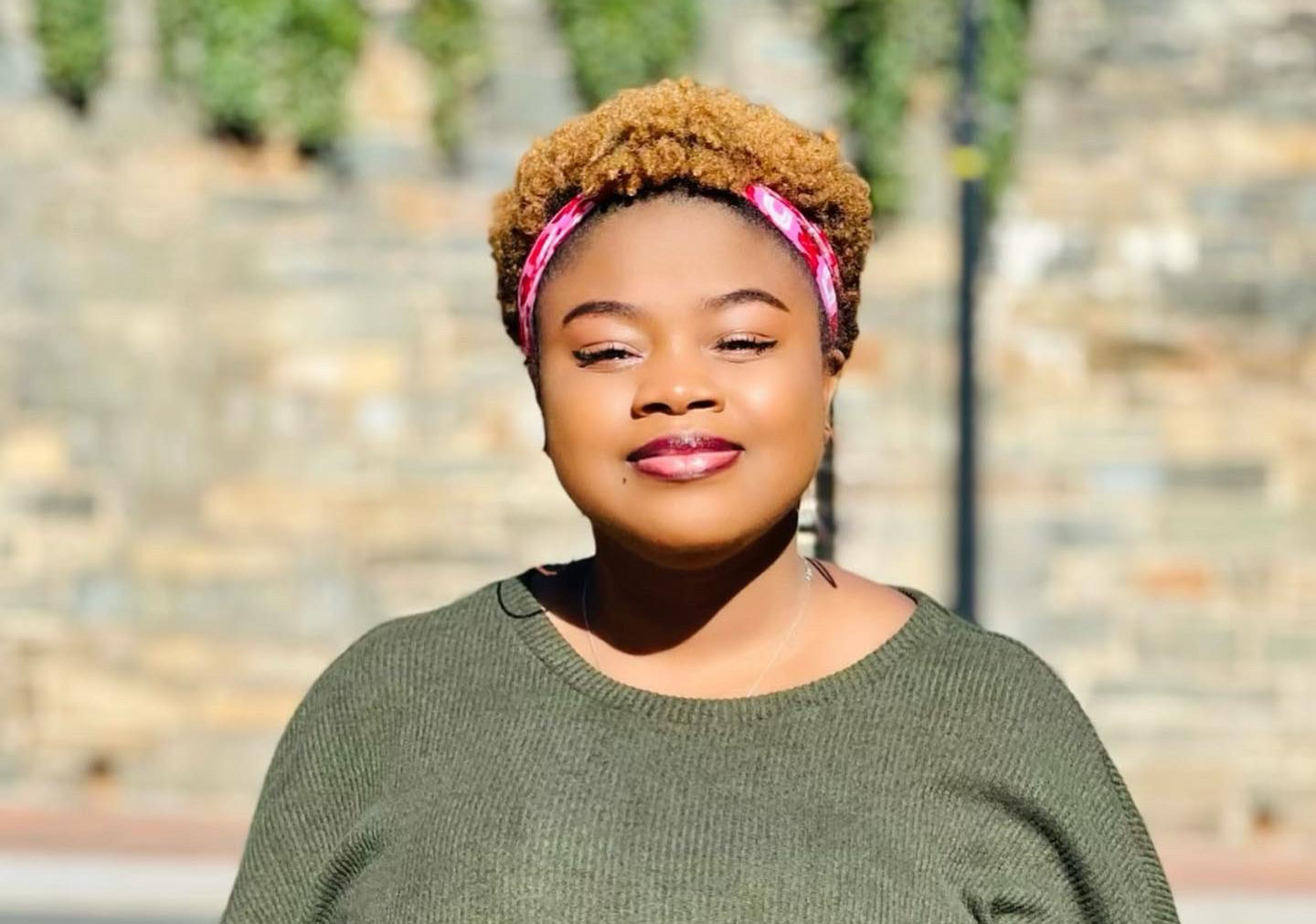 Please join us in welcoming Taiwo Lasisi, to the Carnegie Mellon University Libraries as CLIR Postdoctoral Fellow in Community Data Literacy. Prior to joining the Libraries, Taiwo was a Teaching Assistant at Old Dominion University where she earned her doctorate degree. She also served as a Project Associate for Preserve Navarre Nonprofit, Florida.
We asked Taiwo, who uses she/her/hers pronouns, a few questions about herself and she plans for her new role.
What are you goals for this year as our new CLIR Postdoctoral Fellow in Community Data Literacy?
My goal for this year is to first get more informed with the University Libraries' approaches and strategies to data management and literacy and ride on the existing work ethics in developing a pedagogy to promote data literacy skills through the CMU Libraries and other university partners. In doing this, I plan to start identifying, and building management strategies for data that can be used for outreach and educational purposes.
I also plan to start connecting and working with the Sustainability Initiatives on ongoing projects especially projects related to exploring the university's connectedness across the UN's Sustainable Development. I will at the same time start working with the Center for Shared Prosperity on their project goals of addressing environmental justice issues. I am excited to begin discussions with the center on my personal project which seeks to address environmental justice issues around flooding, green house emissions, and water quality, with hopes of collaboration.
My research project is called The "DaPGEF" Project, which focuses on exploring the use of "data visualization to assess the problematics of greenhouse emissions and flooding', particularly in Pittsburgh, Pennsylvania. So, another plan is to start working with coastal professionals and community based organizations in Pittsburgh to begin important conversations that speaks to my research purpose, which would kickstart the data collection process.
How has your prior experience prepared you for this role at the Carnegie Mellon University Libraries?
The project funded by NSF I did together with my academic mentor, called the CURATE project (Connecting Universities for Resilience Research Accessible to End-Users), is one of the experiences that prepared me for this CLIR postdoctoral fellow role. The project typically involves connecting universities and community organizations where they work together to address the importance of collaboration and community engagement in promoting coastal resilience. It inspired my idea of taking community engagement as crucial in our data management and research conduct and further informs my continual interest in environmental justice and sustainability issues.
I also appreciate the CURATE project because it opened me to the possibilities data management and applied community engagement, and how it relates to the environment and sustainability issues. This is integral and connects well to what I will be working on as a postdoctoral fellow with the university libraries, sustainability initiatives and center for shared prosperity here at CMU.
What projects are you excited to tackle in your first few months?
I am excited to start developing workshops and pedagogy in community engagement and data literacy that would advance literacy skills through the CMU Libraries and university partners. Moreover, I plan to continue to advance my professional development through training and learning new skills, and applying the ones I have acquired to better design projects and programs, and improve my work quality.
Like I mentioned earlier, I also plan to start identifying, and building management strategies for data that can be used for outreach and educational purposes. I see the strategies and ideas communicated through these workshops and pedagogies having both immediate and long term impacts on advancing a more effective use of data and it's entire lifecycle.
What do you like to do outside of work?
I enjoy singing, and ventriloquism! I also love meeting new people and spending quality time with family and friends.