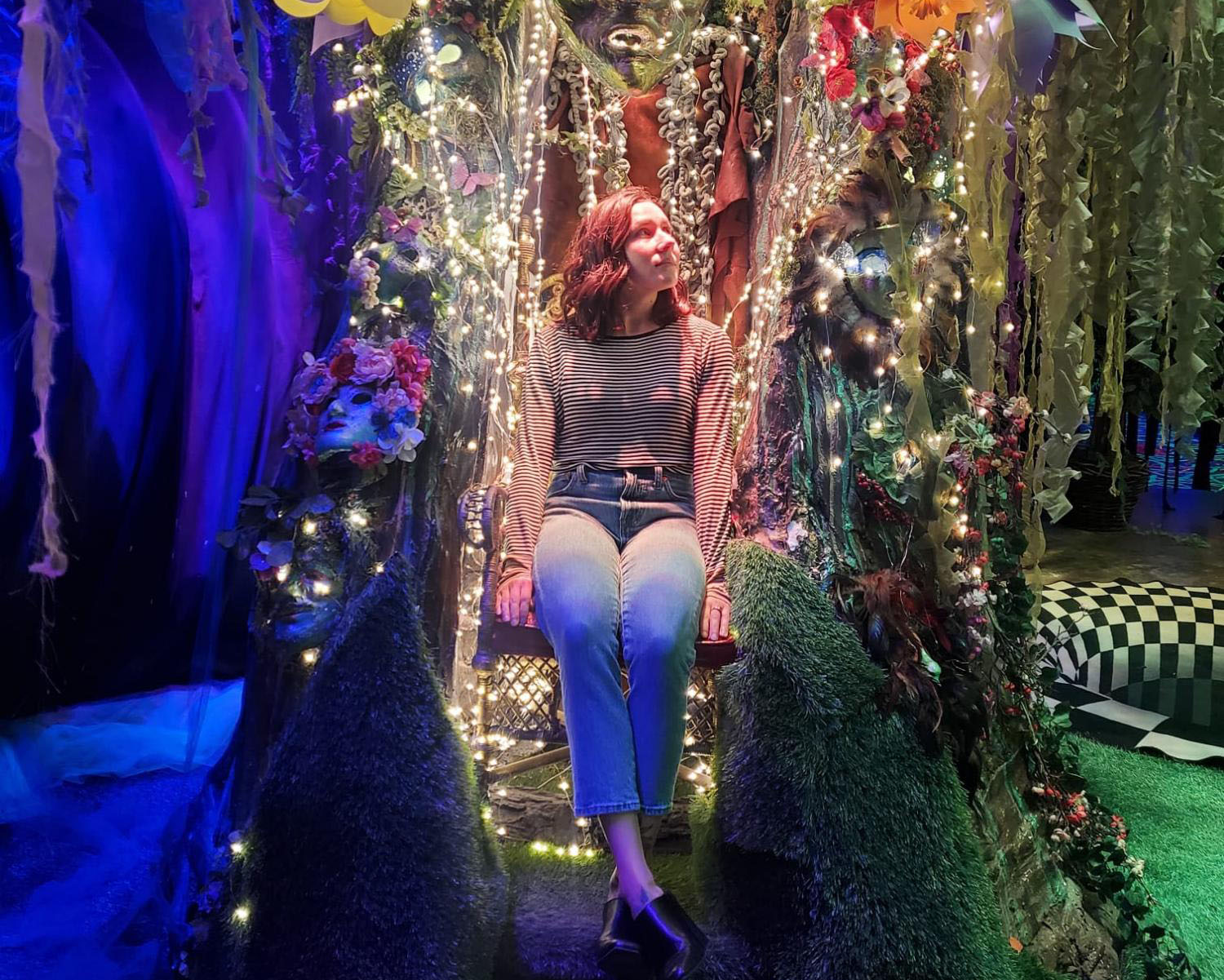 Please join us in welcoming Lencia Beltran to the Carnegie Mellon University Libraries as Open Science Project Coordinator. Prior to joining the Libraries, Lencia was a Special Collections Archivist and Diversity Resident Librarian at the University of North Carolina, Wilmington for the Center of Southeast North Carolina Archives and History.
We asked Lencia, who uses she/her/hers pronouns, a few questions about herself and her plans for her new role.
What are your goals for this year as our new Open Science Project Coordinator?
Excellent question! I have a few goals in mind, though, a few of them may change as the year unfolds! My first goal is to become acquainted with the CMU community and learn more about the research here. This will help me understand the students, faculty, and researchers the Open Science Data Collaborations (OSDC) program serves.
A second goal is to help increase the visibility of the incredible services the OSDC program offers by engaging with the CMU community and stakeholders, updating newsletters, and websites, and collaboratively working with CMU Library's Marketing and Communication team to make announcements and develop new and exciting ways to promote our services.
A third goal is to work with the OSDC team to design and participate in upcoming events and carpentries that will introduce or build on data science concepts. I will also create a sequence of mini carpentries aka 'mini-series' related to open science principles.
Overall, my goals focus on helping the CMU community develop their awareness, knowledge, and skills in open science, data management, and the FAIR guiding principles, as well as support the OSDC program so that it can continue to thrive and succeed!
How has your prior experience prepared you for this role at the Carnegie Mellon University Libraries?
Most of my experience stems from archival work and research. Surprisingly (or not!), there is quite a bit of overlap between archival work and open science, especially in the sphere of digital archiving. As an archivist at Randall Library, I supported the special collections department by making physical and digital collections more findable, accessible, interoperable, and (re)useable to the community (FAIR!).
The Randall Library is a small unit, so I had the opportunity to dabble in all aspects of archival work. I evaluated collections to determine the level of organization and processed and arranged those collections. As a result, I worked with several file types and learned best practices for preserving digital objects. I became acquainted with metadata and the plethora of standards and schemas.
My data science research has helped me sprout my technical and troubleshooting skills and strengthened my computational thinking. I learned to clean and prep data for analysis and modeling while working on a big data project with colleagues from the Advanced Information Collaboratory, U. Maryland. And, actually, one of the areas I found most challenging was figuring out how to structure and format my data in a useful way. I found it was necessary to know the data I was working with to make it easier to manipulate and explore structures.
From personal experience, I know most, if not all, research data first collected is messy, and it can be easy to fall into the trap of jumping right into analyzing and modeling data while skipping steps along the way. I can guide students and researchers to help them understand how to organize, clean and prep their data, learn ways to analyze and model data, troubleshoot, develop documentation, and convert files to different formats, so they are compatible with the software and programs. I am also prepared to help with outreach efforts to promote services, including talking and connecting with students, faculty, and stakeholders.
Although I am here to support the CMU community, I already know there will be plenty of times when the role is completely reversed, and I am learning from the community; I completely welcome growing and learning with this community.
What projects are you excited to tackle in your first few months?
There are many projects in the next upcoming months that I am thrilled to begin. A few projects include supporting the OSDC program through outreach by updating websites and monthly newsletters to inform the CMU community of upcoming workshops and events and open science-related information.
I will participate in designing data and computer science-based carpentries and collaborate with departments to customize carpentries to meet their needs. A related project includes creating lesson plans for a series of mini carpentries in interactive platforms like Python's Jupyter Notebook.
Chasz Griego, our Open Science Postdoc, and I will work to develop and improve aspects of the DataCoLab workflow and establish a metrics framework to understand who is using these services and what their motivation is. Another project idea, on the table, is to take the user data collected and build a predictive model that tells us which groups are reaching out and for which services.
What do you like to do outside of work?
My main enjoyments outside work come from walking or hiking, sipping coffee, hanging out with my friends and loved ones, and cooking, baking, or just plain eating!
I like walking so much that I try to walk to as many spots as possible. So, you may see me walking around Pittsburgh! Since I am entirely new to the city, I am excited to do some more exploring and discover all the trails here. You may also find me sitting at a coffee joint or tea house. There is something about those bustling and sometimes quiet spots that inspire me!
I would not consider myself an exceptional cook or baker by any means, but the act of preparing a meal and then enjoying your hard work at the end is a wonderful feeling! A few of my favorite foods I enjoy preparing are banana nut or pumpkin bread, buffalo chicken spring rolls, and Vietnamese bun. I am also not a picky eater and will eat almost anything or at least try it once!