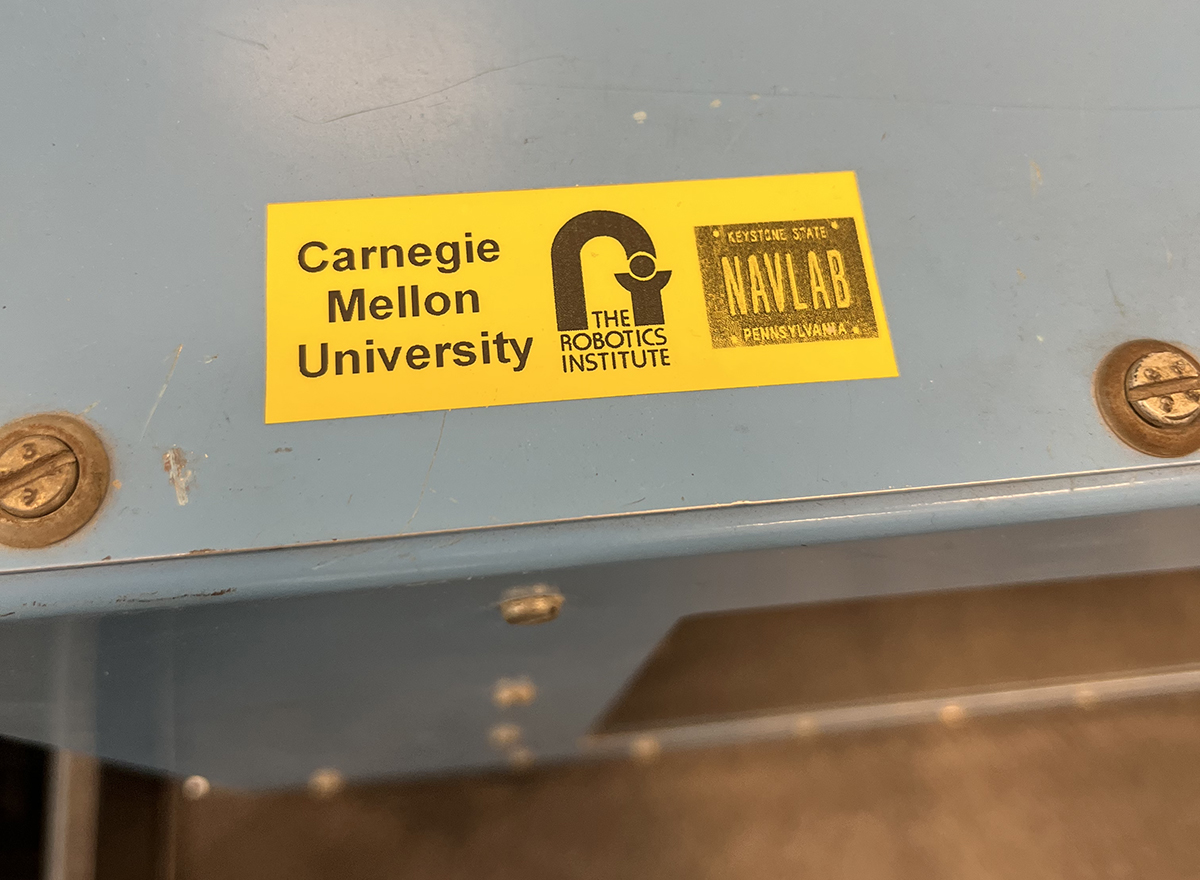 It's always a good day when we get to add a piece of robotics history to the University Archives!
The Robotics Project recently accepted new artifacts related to the Navigation Laboratory, or Navlab, which is one of the longest-running projects still in operation at Carnegie Mellon. Navlab is part of the Robotics Institute and has produced 11 different self-driving vehicles since 1984, including two metro transit buses. Last week, we picked up what might look like a large blue microwave, but is actually one of the earliest examples of a Lidar sensor used at the university. Dating to the mid-1980s, this sensor was initially installed on Terregator, another autonomous robot, before being used on Navlab 1, a blue Chevy box truck outfitted with four computer stations instead of backseats.
A few years ago, we had heard that the sensor still lived somewhere on campus. Different sources led us to different locations until we connected with Martial Hebert, Dean of the School of Computer Science and former director of the Robotics Institute and Navlab program, who knew exactly where it was–in his lab! Dean Hebert has transferred the sensor to us, and we're thrilled to be able to preserve this piece of robotics history.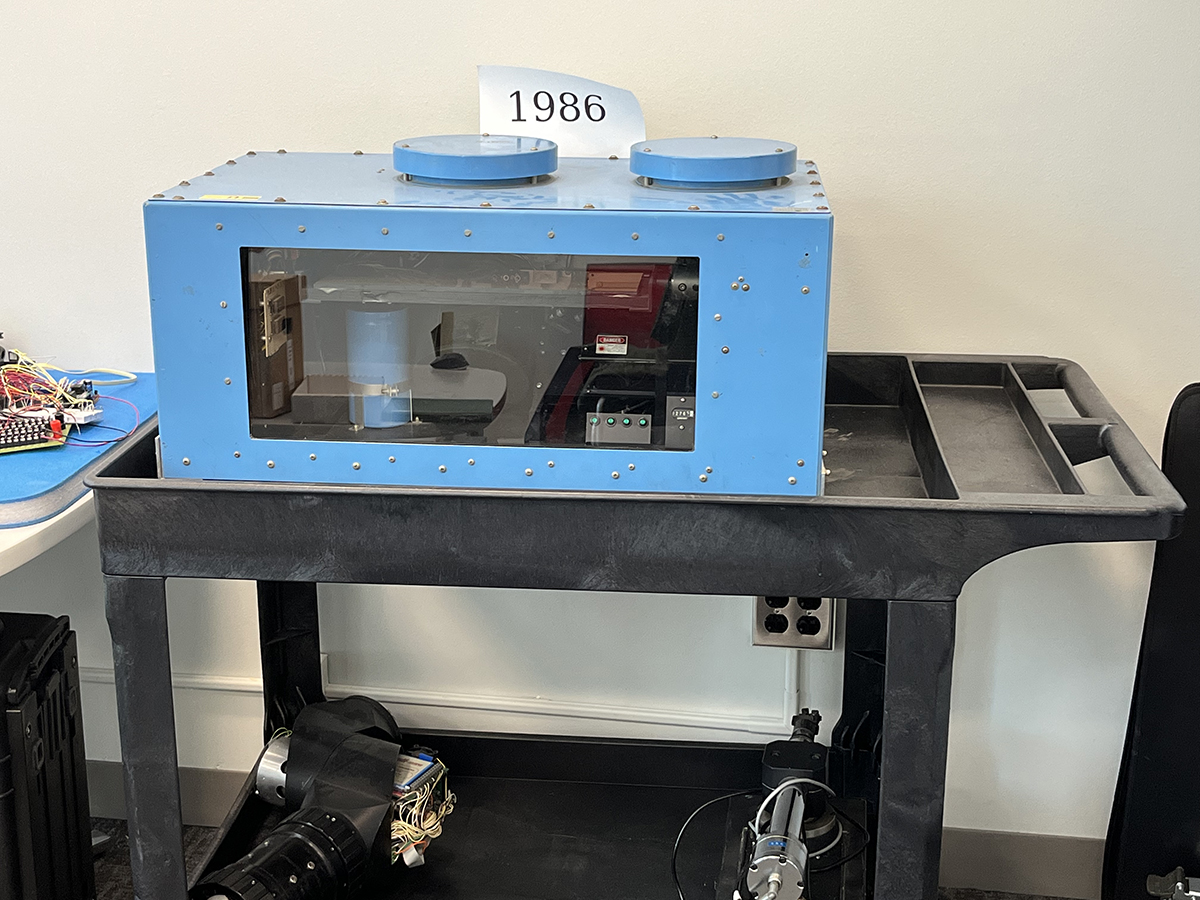 Something we weren't expecting to find when we visited the Navlab workspace was another piece of CMU history, this time unrelated to autonomous vehicles. The first-ever robot purchased for the university was a SEIKO Model 700 robotic arm. While it has traveled quite a bit throughout its time at CMU, it too now has a new home in the University Archives.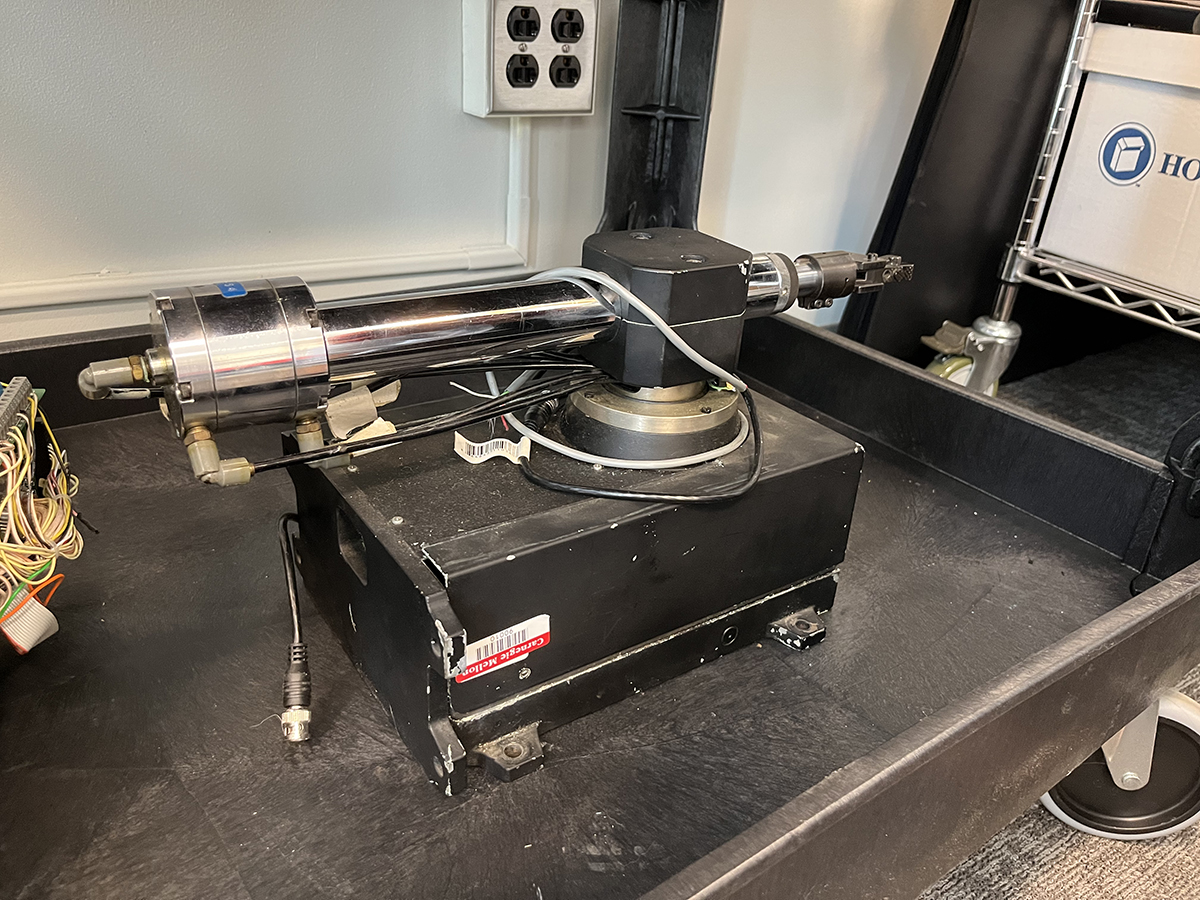 To learn more about the Robotics Project and what we collect, visit our webpage.
by Kathleen Donahoe, Robot Archive Processing Archivist