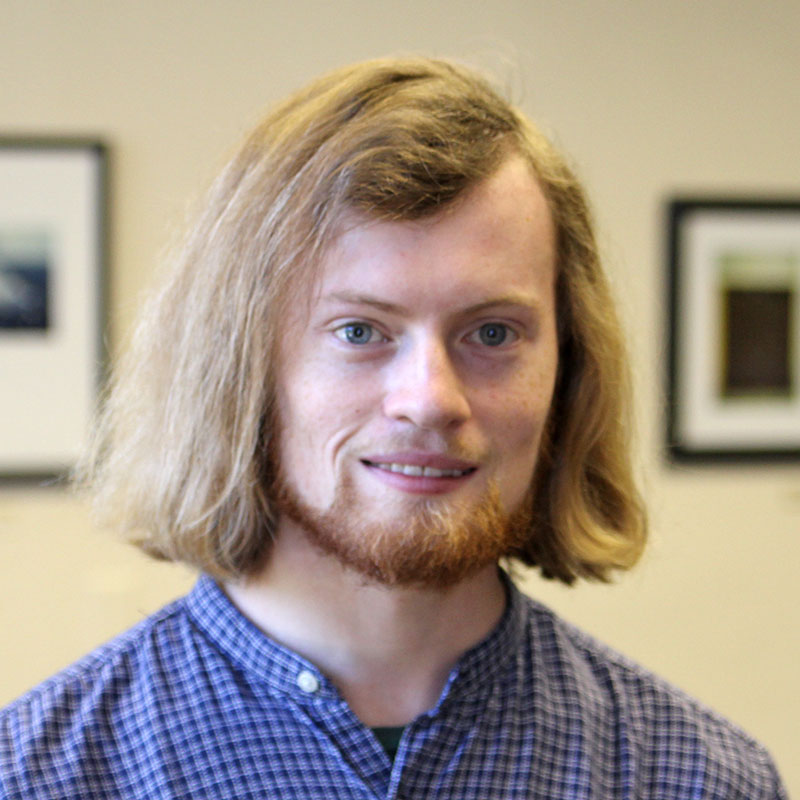 Please join us in welcoming Jamie Leach to the Carnegie Mellon University Libraries as Posner Curatorial Intern. Jamie is a third-year Ph.D. student in Dietrich College's Department of History.
We asked Jamie, who uses he/him/his pronouns, a few questions about himself and his plans for his new role.
What appealed to you about the Posner Internship opportunity?
I want to branch out and try new things. I'm in the middle of my third year of the PhD program in History, getting ready to move into full-time dissertation research. The prospect of committing so deeply to a single topic is reminding me how much I value variety in my work. Working in a library's special collections is not exactly a jump into the unknown for a historian—I've spent plenty of time in university archives—but it's something I haven't done before, and I'm excited to learn more about what acquisitions and organizing look like behind the scenes.
How has your prior experience prepared you for this role at the Carnegie Mellon University Libraries?
The history of science is one of my main areas of focus. I think that training has prepared me to present works from the Posner Memorial Collection effectively—to ask interesting questions of the material and look for connections across publications. I've also done plenty of coursework in physics, which fits well with the collection's strength in classical mechanics and astronomy.
What projects are you excited to tackle in this role?
I'm looking forward to a public exhibition of some of the Posner material later this year. It's an amazing collection of scientific works, and I'm excited to help share it with the rest of campus.
How do you spend your time outside of the internship?
I fell hard into a Sudoku hole during the quarantine. It's nice to put on some music and solve a couple of puzzles as a way of unwinding when I get home in the evening. I'm looking forward to warmer weather so I can start jogging regularly again. I wouldn't call myself a baker, but I've been trying to learn to make dumplings the past few months. My first few batches turned out better than expected, but I haven't quite figured out the wrapping yet.