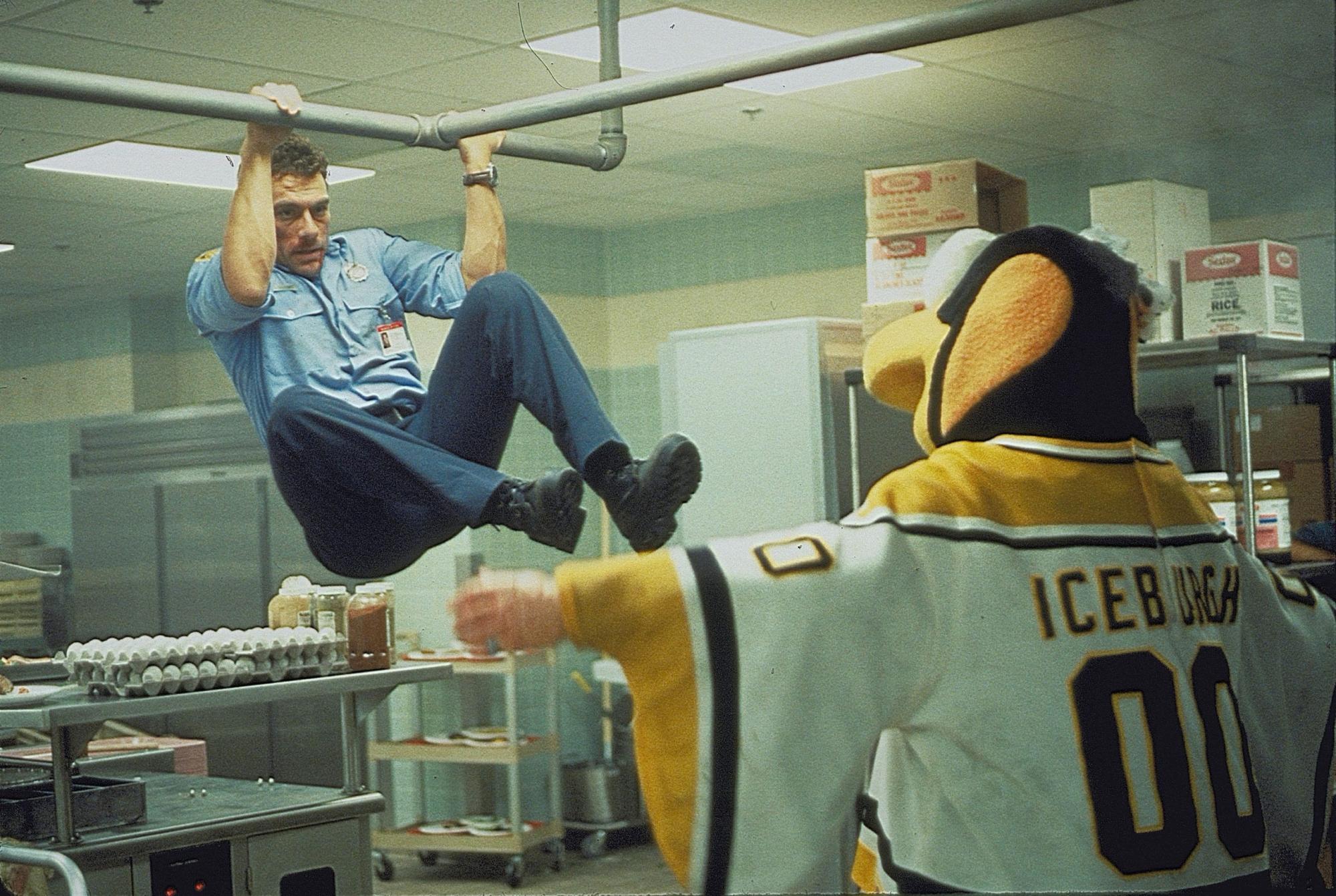 What's better than an action movie to get your blood pumping? These energizing, star-studded movies feature good guys, bad guys, superheroes and ordinary working folks saving the Burgh from certain doom. Grab your popcorn and enjoy!
---
Striking Distance (BRD-306)
Bruce Willis, Sarah Jessica Parker (1993)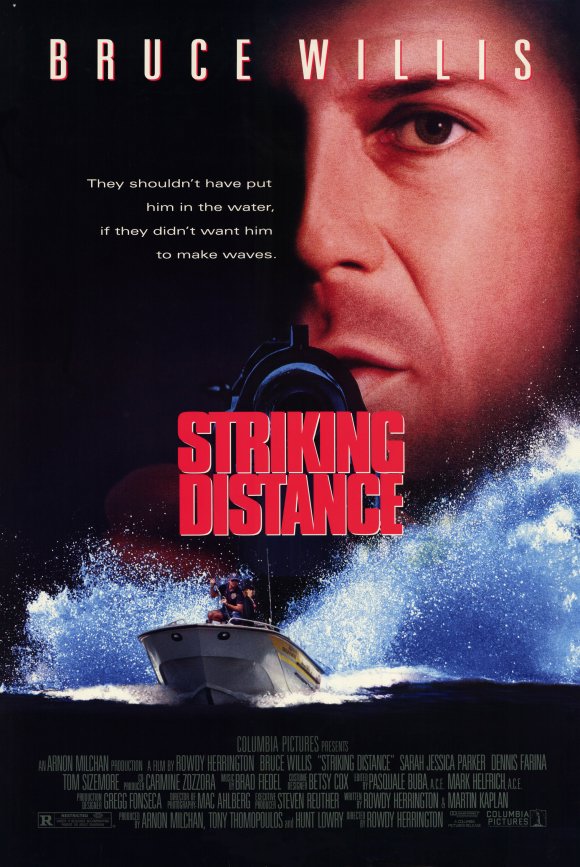 (Rated R) Popcorn with plenty of cheese. Bruce Willis plays Tom Hardy, a cop who believes a serial killer is a fellow cop, and for that he's shunned and demoted to River Patrol. He lounges in his houseboat, drinks, disrespects his co-workers and continues to hunt the killer. His new partner Jo (Sarah Jessica Parker) eventually joins him in his pursuit, and of course in bed. (Cue the plaintive saxophone.)

The movie starts with a car chase defying logic and Pittsburgh geography, and ends with a boat chase down the Allegheny and through the locks (not recommended). Tom Sizemore, Dennis Farina, and Robert Pastorelli chew up the scenery, and local actor Tom Atkins holds his own. We get some pretty shots of Pittsburgh and some pretty decent suspense as well.
---
Sudden Death (DVD-8249)
Jean-Claude Van Damme, Powers Boothe (1995)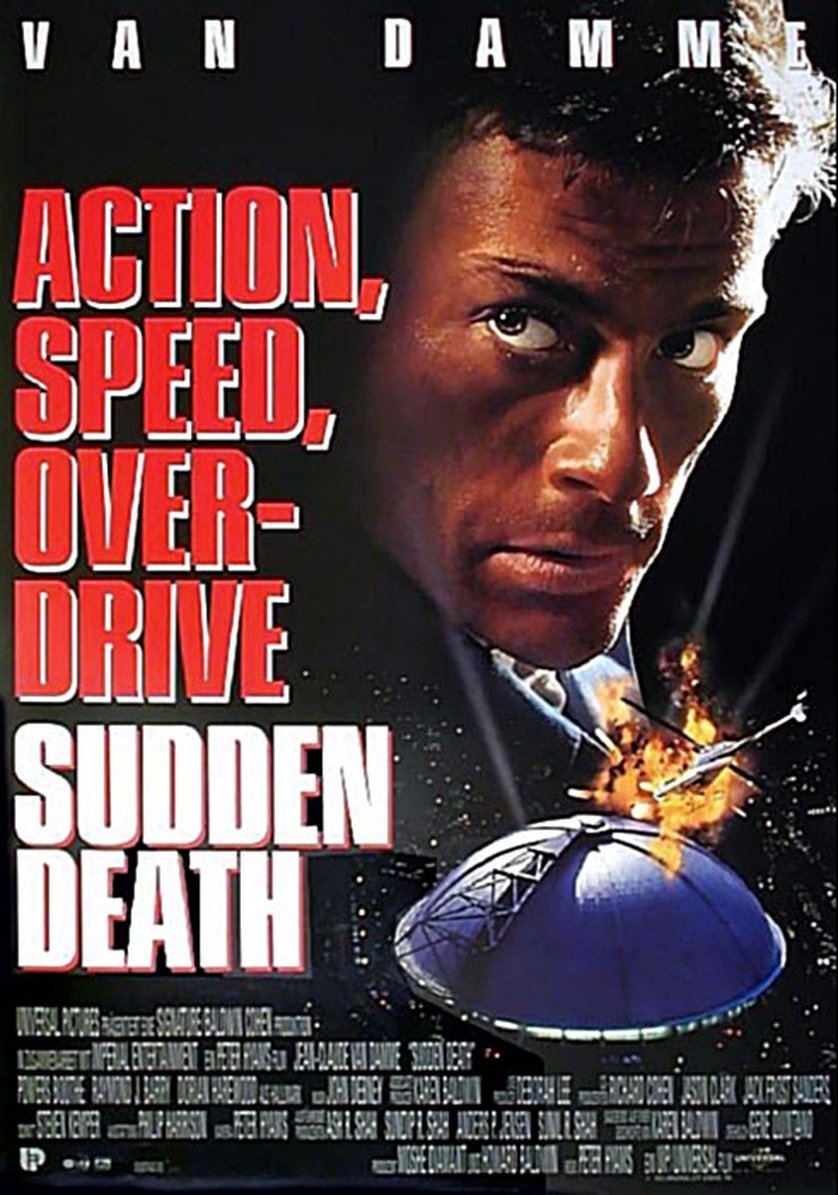 (Rated R) In this action thriller, Jean-Claude Van Damme plays a defrocked (self-imposed) Pittsburgh firefighter working fire inspection at the old Civic Arena during the seventh game of the Stanley Cup finals. Terrorists, led by the imposing Powers Booth, hijack a box and hold the visiting vice president and, ultimately, Van Damme's young daughter hostage. Van Damme, as a weaker version of Bruce Willis in this Die Hard copy, is a pretty terrible actor and this film, filled with non-stop action, is rather dull.

It is really violent, monotonously so. There is death by shooting, machine gun fire across bodies, head shots galore, and shooting through helicopter hulls taking out pilots. There is a knife fight (involving the Penguins mascot Iceburgh as the bad guy!), deep fried hands, death by dishwasher, death by explosion, death by falling from helicopters, burning to death, and even a death by rusty nail. People slide down the Igloo to their deaths, and another falls into the center scoreboard to firework-like explosions. Despite the fun of local Pittsburgh hockey announcers Mike Lange and Paul Steigerwald being immortalized on film, the hockey disappoints. The most unbelievable moment of this preposterous movie comes toward the end of the film. With minutes left in the seventh game of the Stanley Cup finals, the Pittsburgh goalie complains he isn't feeling well and has to leave the game. C'mon...wouldn't happen! This sets up a weak sequence where Van Damme dons the goalie equipment to make a game winning save. Ridiculous. And after all the wrapping up and defeating the bad guys, we never actually find out which team wins the Cup.

Watching this movie was almost as painful as watching the demolition of the Civic Arena 16 years later.
---
Inspector Gadget (DVD-7979)
Matthew Broderick, Rupert Everett, Joely Fisher (1999)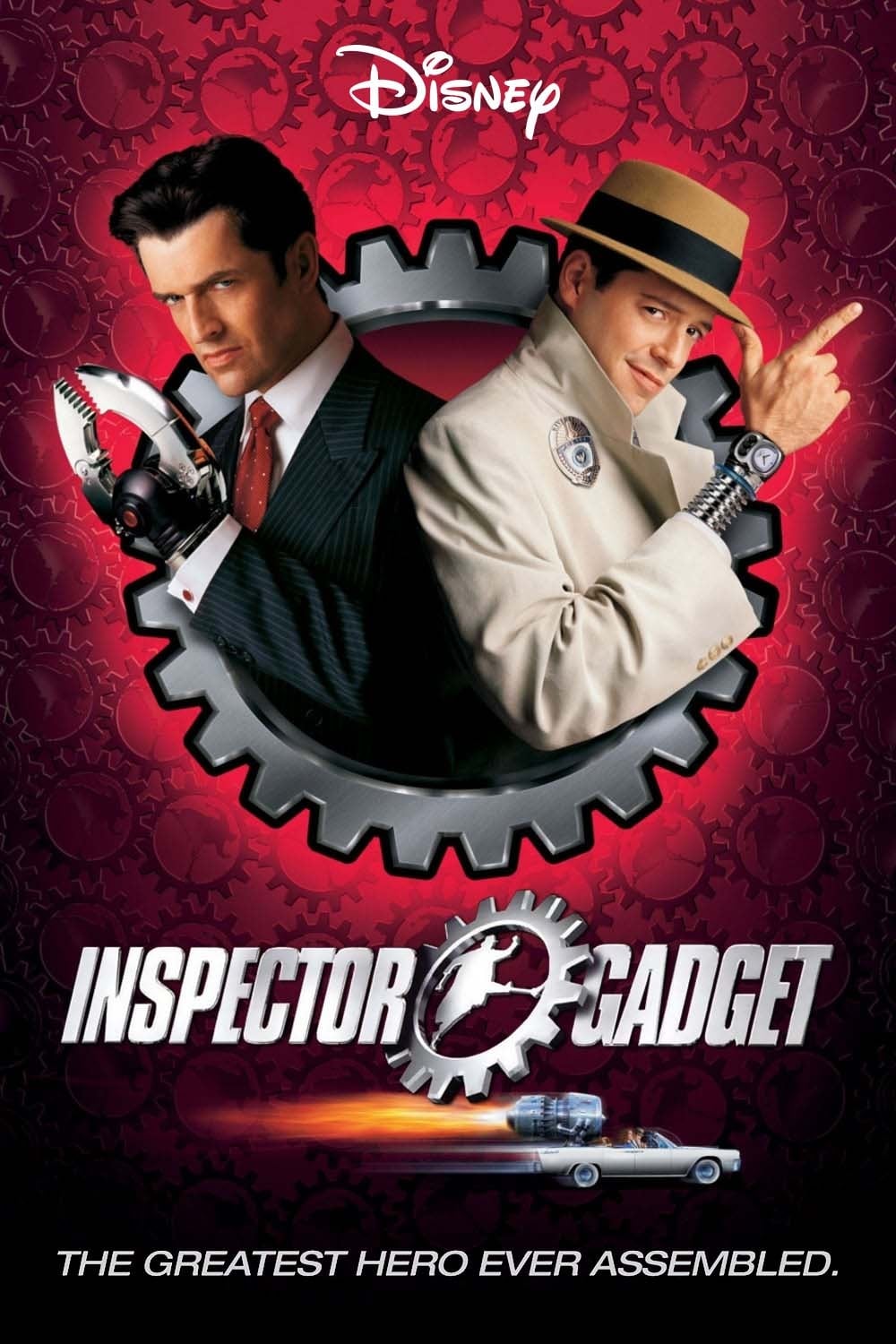 (Rated PG) This one's for the kids, a fun flight over the beautiful skyline of Pittsburgh (or as this movie calls it, "Riverton, Ohio"). Glittery PPG Place is the bad guy's headquarters, with a helicopter pad on the roof. Rupert Everett makes a delicious villain with the requisite English accent. Matthew Broderick as clumsy Inspector Gadget finds extra appendages and the ability to fly. (If you could have a superpower, would it be flying, or finding extra gadgety appendages? I am torn.)

Many scenes take place atop the Roberto Clemente Bridge facing Downtown. I remember local news reporting on bridge and road closures, and on a scene in Point Park where Broderick shoots blue goo at love interest Joely Fisher. (With my luck, shooting blue goo at my love interest would be my superpower.)
---
Unstoppable (DVD-7154)
Denzel Washington, Chris Pine (2010)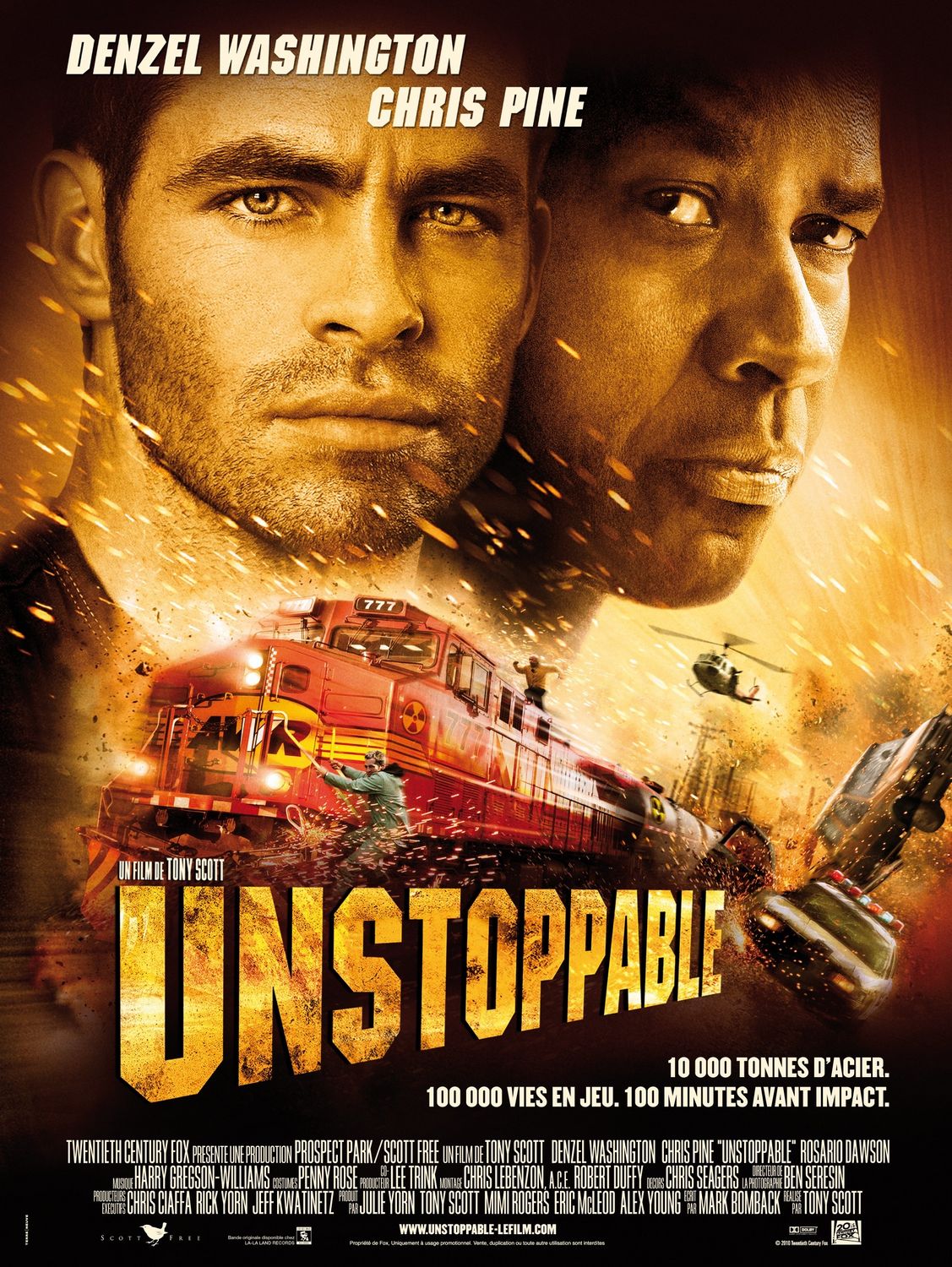 (Rated PG-13) Denzel Washington lends gravitas to the story as a veteran employee taking a young trainee through his first day on the job. A co-worker's mistake sends an unmanned, half-mile-long freight train barreling toward a city, and the pair race against the clock to prevent a catastrophe. David Sims of The Atlantic says "Unstoppable is loud, but it's also tightly focused on just a few characters, grounded by a script that centers on problem-solving, and filled with cathartic victories that practically demand the viewer punch the air."

Aside from the mentions of Pittsburgh and some shots of Downtown, the small towns are fictional. My favorite Western Pa. detail: at a very tense moment in the runaway train's journey, a groundhog ambles casually across the tracks.
---
The Next Three Days (BRD-188)
Russell Crowe, Elizabeth Banks (2010)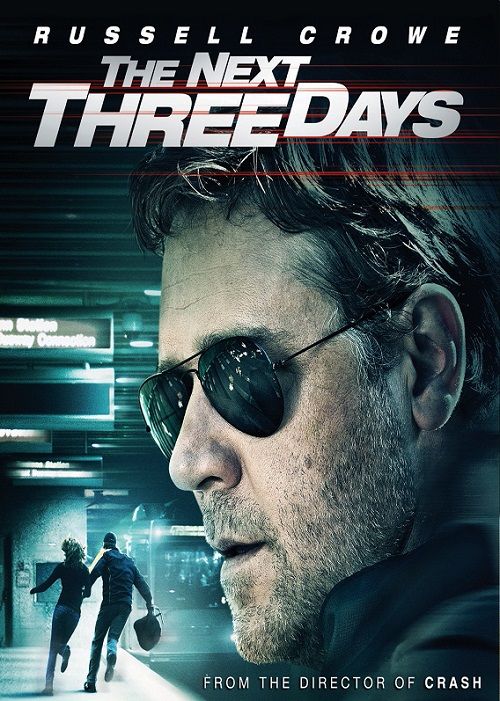 (Rated PG-13) After an argument at work with her boss, Lara Brennan (Elizabeth Banks) is accused and quickly found guilty of her murder. Banks shows a strange passivity in her trial and imprisonment, and there's enough ambiguity for us to question her innocence. Her husband John (Russell Crowe) is convinced, though, and determined to break her out of jail.

It's interesting to watch Crowe's transformation from soft-spoken college professor to daring action star. He studies jail routines, switches medical records, and learns about keys and guns. He finds an ex-con jailbreak expert Damon Pennington (Liam Neeson) and asks him for advice; "Pittsburgh's tough," Pennington says. (Well, that's good to know.) I totally sympathized with John's clumsiness in buying an illegal gun; I wouldn't have any idea how to find shady characters to set up that deal. Once the actual escape plan begins, John's desperation and our sympathy build with each suspenseful turn.

Pittsburghers can list the goofs in geography, the biggest being that female prisoners are housed in Muncy, not the downtown jail. And sitting in the movie theater, I heard confused murmuring and laughing when the PA Turnpike appeared just outside the Highland Park Zoo. And yet, we loved it.
---
The Dark Knight Rises (BRD-303)
Christian Bale, Gary Oldman, Tom Hardy, Anne Hathaway (2012)
(Rated PG-13) Eight years after the Joker's reign of anarchy, the brutal guerrilla terrorist Bane forces the Dark Knight out of hibernation to save Pittsburgh, I mean, Gotham City. Batman's character has always been brooding and haunted, and I'm not familiar enough with the legend to know why. In fact, I barely understood what was happening during the chaos of the movie, but it hardly matters.

During the filming, my sisters and I saw a fleet of "Gotham Police" cars parked in the Strip District, and local news showed Catwoman Anne Hathaway's stunt double riding her motorcycle down the steps of Mellon Institute. Another scene filmed in Heinz Field, with a shot of Hines Ward running and the field blowing up behind him. Mellon Institute and the Software Engineering Institute are "Blackgate Prison," and during the climactic fight scene, one of the characters yells (accurately), "Cut over to Fifth!"
---
Jack Reacher (BRD-216)
Tom Cruise, Robert Duvall, Rosamund Pike (2012)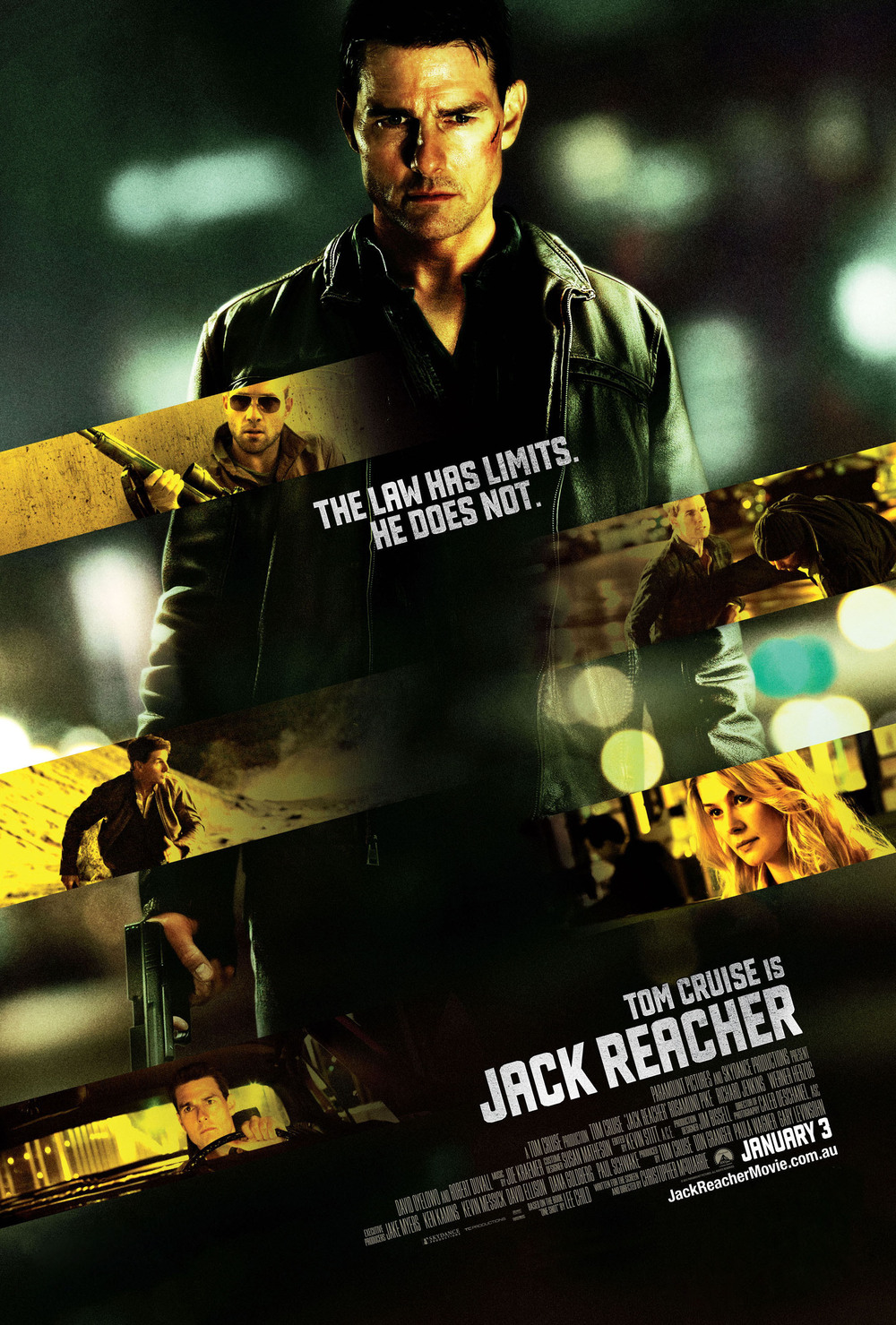 (Rated PG-13) The opening sequence, a sniper choosing random targets on the PNC Park riverfront, put a knot in my stomach - there's too much random shooting in real life. Once you get past that, the movie is a straight-up thriller with plot twists, corruption, and enough car chases to provide work for every auto body shop in Pittsburgh. Tommy LaFitte, who broke my heart in the Pittsburgh Playhouse's "Driving Miss Daisy," wordlessly hands Jack Reacher his ball cap after a chase scene. Robert Duvall is an Ohio gun shop owner who gleefully helps in the final shootout, and David Oyelowo is the stoic detective.

Reacher (Tom Cruise) is a kind of magical macho figure with a photographic memory and lightning-fast fighting skills. He speaks in a seductive near-whisper to the killer's lawyer, played by wide-eyed Rosamund Pike who doesn't seem to mind him standing four inches away. Reacher's delivery is deadpan, and his only facial expression is an occasional grimace. He's the essence of cool. You know he'll win, and then walk away to his next sequel.
---
Reviewed by Jan Hardy, Library Specialist. "Sudden Death" reviewed by Melanie Klaput, Library Associate II for Ordering/Dissertation Associate. Feature Image: Jean-Claude Van Damme in "Sudden Death" kicking Iceberg.