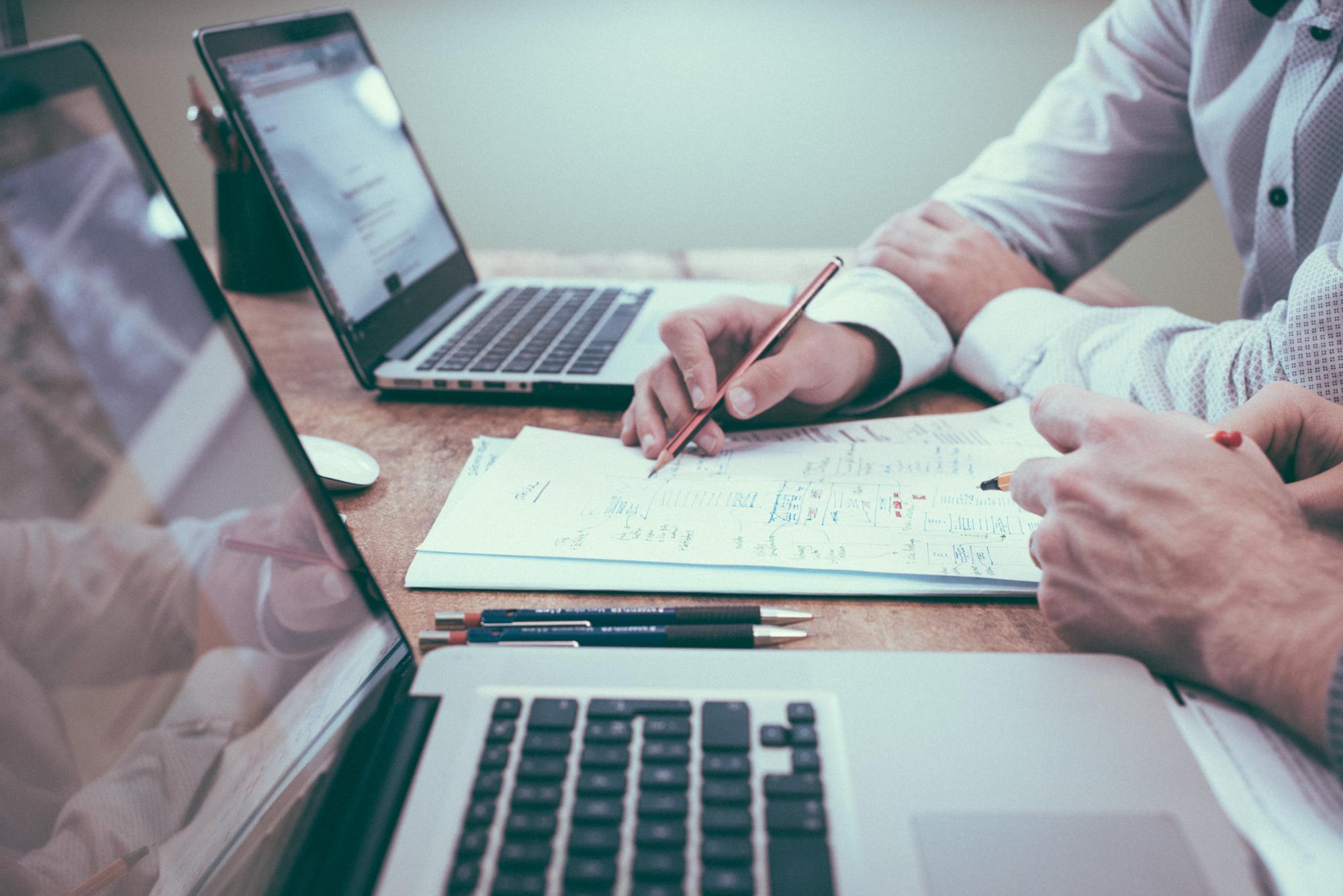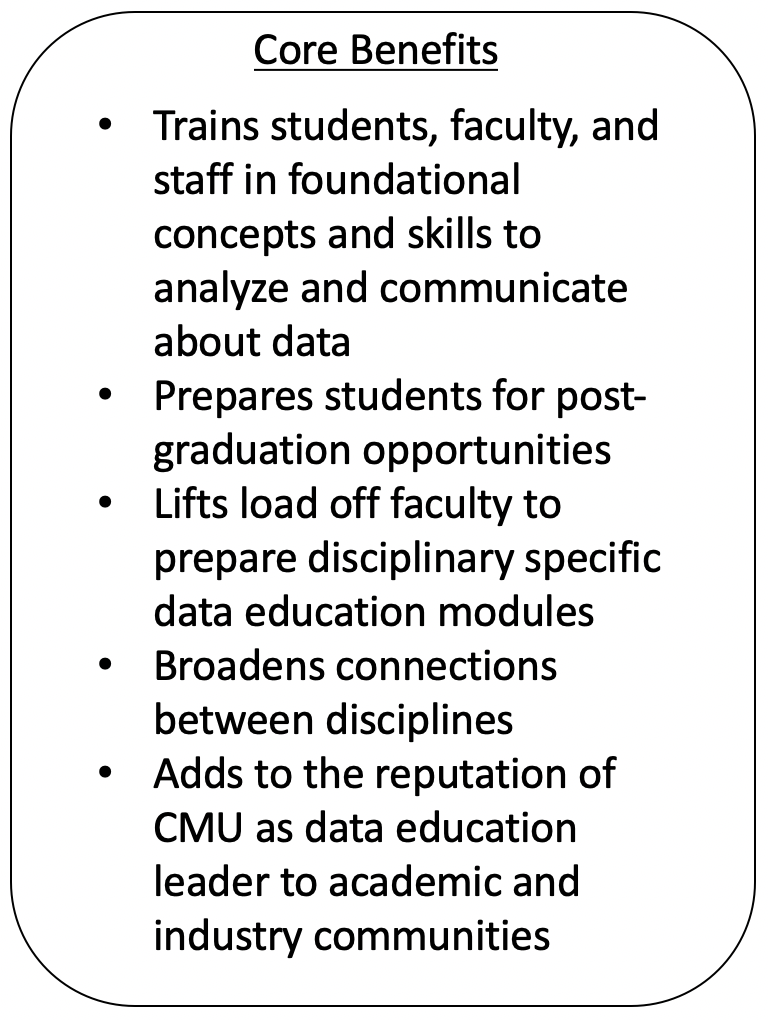 Data is an integral component of our lives. Whether using R to code an ANOVA test or deciding which cereal to buy at the grocery store, most of our choices involve taking information we have collected and choosing which action to take based on that data. Besides the choices we make, we have also become walking data sets for corporations. A central Data Literacy Education Program (DLEC) would enhance data-focused teaching and learning across the university, enabling our students and faculties to become leaders in the 21st century data world. Our community would be able to construct the data stories that can shape the next several decades of scholarly and industry advancements. Carnegie Mellon University is uniquely positioned to take a lead role in making data accessible to everyone due to our long history of advancing the field of data science and data application. Collaborating and sharing our wide array of expertise will ensure that faculty continually learn from one another, as well as how best to support our colleagues and students. Your support will pioneer a university-wide, cross-disciplinary resource at CMU that has the potential to change the way our graduates and the broader community think about and use data in their daily lives (in and outside of the office).
What is Needed:
A program focused on data literacy skill and knowledge development for students at all levels is key to supporting post-graduation success across disciplinary boundaries.
Potential Audiences:
This proposal aims to help students from all departments, from the computer sciences and the arts, to the humanities. Taking an interdisciplinary approach to data can also ensure that students will have experience in explaining basic concepts, analysis outcomes, and data narratives to people of multiple backgrounds. CMU Libraries, in particular, are well set up for this approach as they work with students and faculty to build skills across disciplinary fields, providing the 'how' solutions to social scientists and the 'why' solutions to computer scientists.
Data Literacy Education @ CMU Libraries:
To respond to these needs the CMU LIbraries has built a program to include basic development of data literacy educational support (such as workshops and online courses) and the management of a university-wide list of services devoted to data literacy. This ensures that our students and faculty are able to build skills (e.g. data basics or digital tools) that will allow them to work with and understand data in ways they could not before. The program also works to engage students in skill building and portfolio development to showcase their knowledge to the post-graduation institutions they will belong to - in both industry and academia.
Contact Emma Slayton, Data Curation, Visualization, and GIS Specialist to learn more or fill out the student survey.
Feature image by Scott Graham on Unsplash