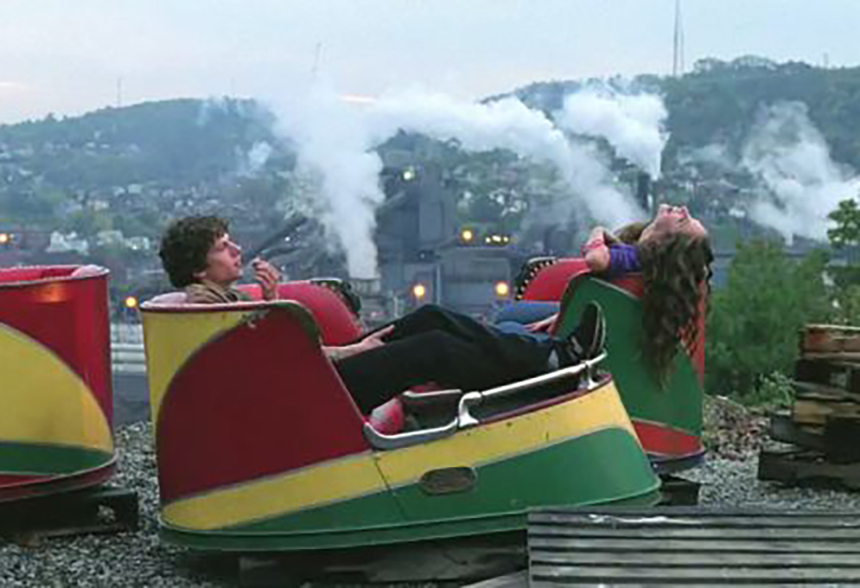 These coming-of-age dramas set in Pittsburgh show the trials of high school, cliques, friendship, first love, bad jobs, illness. Whether you're living it or looking back, these films create a young adult world we can visit from the safety of our couches.
Reviewed by Jan Hardy, Library Specialist. Feature image from "Adventureland" (2009).
---
Adventureland (BRD-276)
Kristen Stewart, Jesse Eisenberg, Ryan Reynolds, Bill Hader, Kristen Wiig (2009)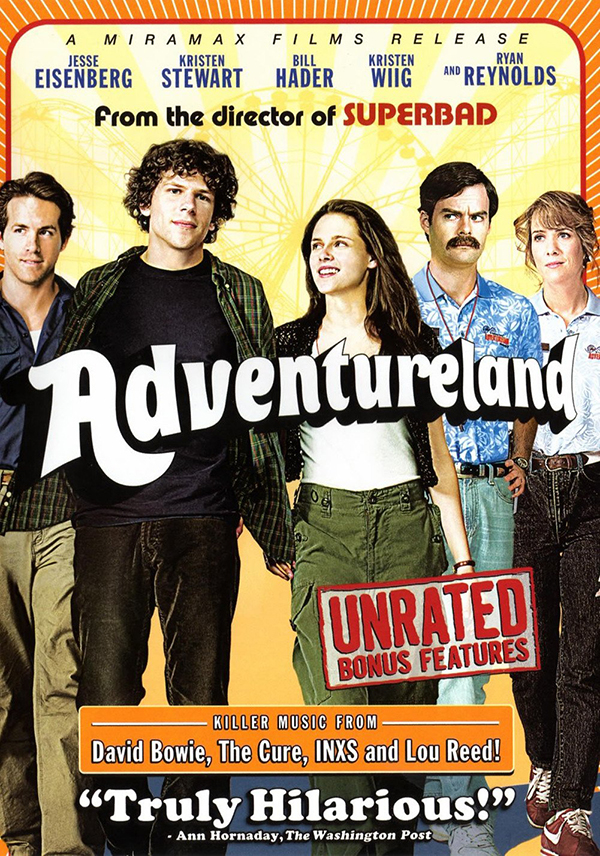 (Rated R) Jesse Eisenberg plays James, a college grad with limited job prospects: "I majored in Comparative Literature and Renaissance Studies. Unless someone needs help restoring a fresco, I'm screwed." He finally finds a summer job at the local amusement park. I'm surprised Kennywood allowed itself to be shown as "a tacky Pittsburgh amusement park," as Peter Travers of the Rolling Stone put it, where the games are rigged so "nobody wins the big-ass panda" and the corn dogs are to be avoided at all costs. (I don't play the games, and I avoid the corn dogs anyway. I have a lot of nostalgic affection for Kennywood and its the bone-jarring wooden roller coasters.)

James meets his crew of co-workers, and falls in love with Em (Kristen Stewart). Bill Hader and Kristen Wiig are hilarious as the park owners; James' co-workers are predictably crass, but there are plenty of funny, intelligent lines if you can catch them. At college, Eisenberg's friend from home says "summer in Pittsburgh, that's [expletive] harsh. They don't like people like me where I'm from. You know, we're romantics. I read poetry for pleasure sometimes." But, even "harsh" Pittsburgh summers have fireworks, and even this sarcastic movie holds romance for its two leads.
---
Chasing 3000 (DVD-8113)
Ray Liotta, Rory Culkin, Lauren Holly (2010)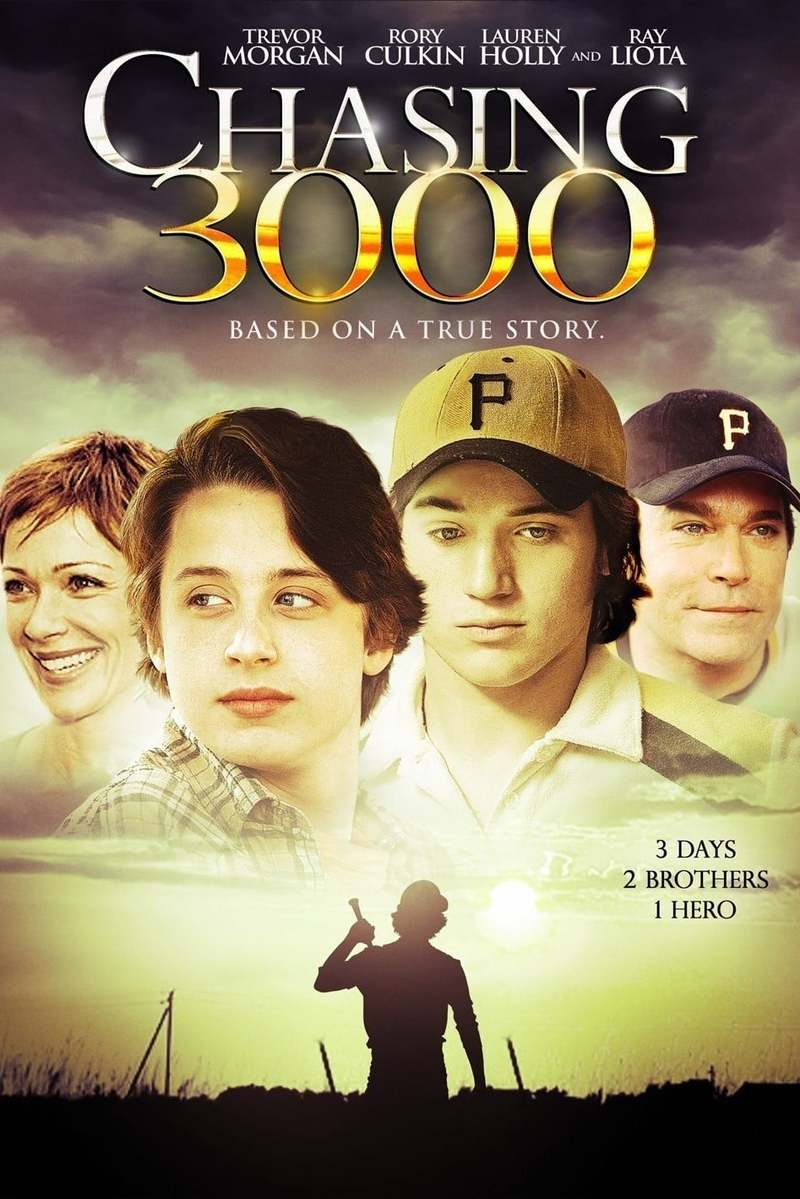 (Rated PG) Two teenage brothers, one living with muscular dystrophy, drive across the country to Pittsburgh ("on a learner's permit") to see their hero, Roberto Clemente, get his 3000th hit. Rory Culkin and Trevor Morton are convincing young actors, and you root for them to make it, though I wish they'd left a note for their panicking mom (Lauren Holly).

"Chasing 3000" features black-and-white and color footage of Clemente in action, and some beautiful shots of the Pittsburgh skyline, along with shout-outs to the Dirty O, Belgian block cobblestone streets, and "scalpers on Forbes Avenue" (even though by then, the Pirates were playing at Three Rivers Stadium in the North Side). The older boy uses the Pittsburgh put-down "jagoff," and mentions going "back to the Burgh" enough to convince me that someone with local connections made this movie.

I didn't know that after his 2999th run, Clemente pulled himself from the lineup in an away game so that he could hit 3000 in the next home game. This is a wonderful ode to Clemente, to Pittsburgh, and to love between brothers.
---
The Perks of Being a Wallflower (DVD-8122)
Logan Lerman, Emma Watson, Ezra Miller (2012)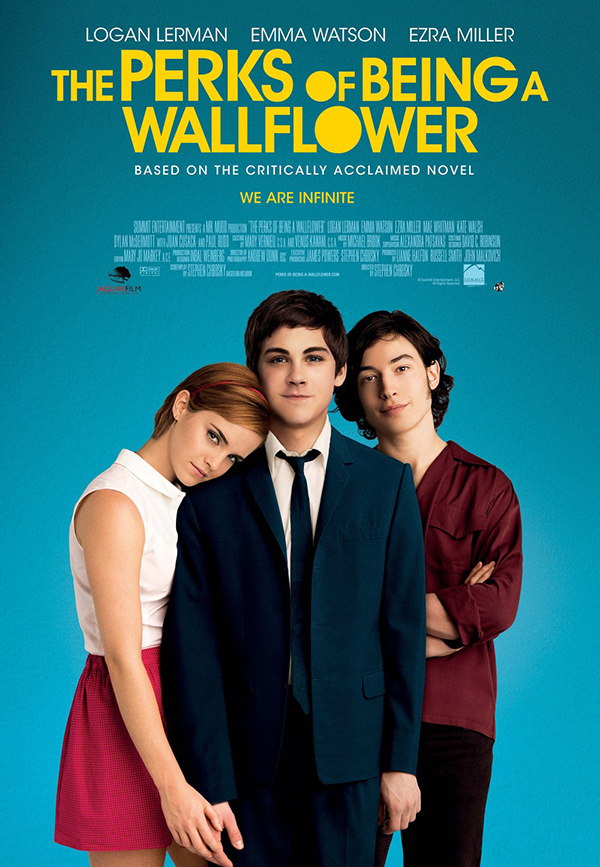 (Rated PG-13)Logan Lerman plays Charlie, an introverted freshman, with a wide-eyed shyness that's almost painful to watch. He navigates the hallways, classrooms and the cafeteria on his first day of high school, finding a sympathetic English teacher (Paul Ruud) who gives him extra books to read. Seniors Sam (Emma Watson) and Patrick (Ezra Miller) welcome Charlie into their "Island of Misfit Toys," to his and our grateful relief.

There are hints of Charlie's past as "the weird kid who spent time in the hospital," and he worries that he is "starting to get bad again." Meanwhile, Sam and Patrick survive their own traumas. The threesome party with friends, play in "Rocky Horror Picture Show" re-enactments, and drive through the Fort Pitt Tunnels in a pickup truck with Sam standing in back, whooping as they emerge into the gorgeous nighttime view of the city. (Local news anchors felt obliged to caution kids against standing in the back of moving pick-up trucks after this movie came out.)

As Sam and Patrick prepare to graduate and go to college, Charlie falls further into depression, and his crisis feels raw and real. Thankfully, he recovers, his friends stay in touch, and he's able to write his story.
---
The Fault in Our Stars (DVD-8116)
Shailene Woodley, Ansel Elgort, Laura Dern, Willem Dafoe (2014)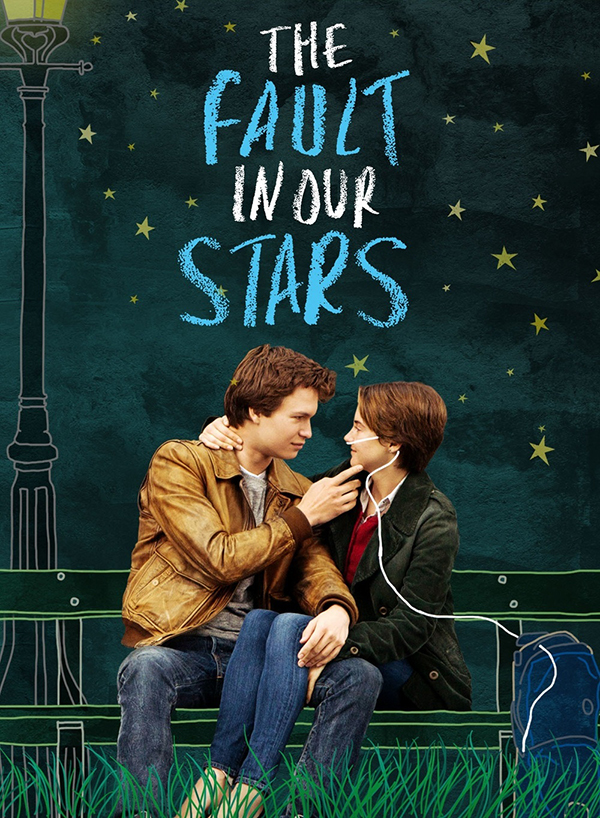 (Rated PG-13) Shailene Woodley plays Hazel Grace, a teen living with stage 4 cancer, with such naturalness you barely notice the oxygen tank she trails everywhere she goes. Cancer, her voiceover intones, involves "doctor appointments, treatments, but worst of all, support groups." Mike Birbiglia leads surely the most ineffective support group ever, but it gives Hazel the chance to meet Augustus, played by Ansel Elgort (currently starring in Spielberg's remake of "West Side Story"). Hazel holds Augustus at bay, citing her terminal illness as a "grenade" that can go off without warning, but he persists. They both become obsessed with Hazel's favorite book, a deeply philosophical work by an obscure Dutch writer. They travel to Amsterdam to meet the author, and the journey inspires them in ways they never expected.

There aren't any Pittsburgh references, except a tiny "goof" noted in IMDB.com: a poster of the Pittsburgh skyline in the "Indianapolis" airport. Laura Dern as Hazel's mother is outstanding, and Nat Wolff as their friend Isaac could carry his own movie. But the movie belongs to Woodley, with her sarcastic side-eye, the subtle, strangled quality of her voice, and her determination to live a normal teenage life for as long as she possibly can.
---
Me & Earl & the Dying Girl (DVD-8119)
Thomas Mann, RJ Cyler, Olivia Cooke (2015)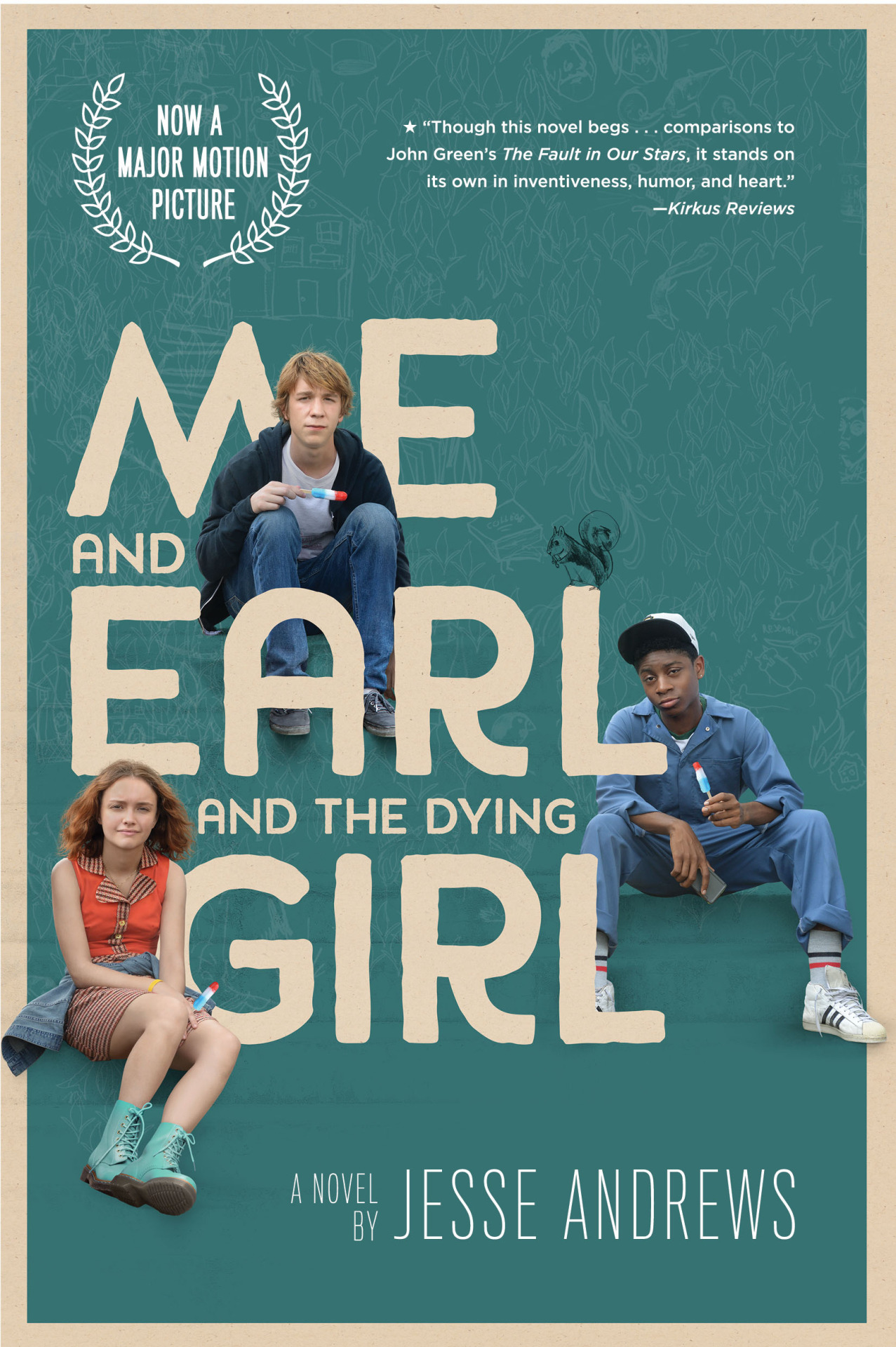 (Rated PG-13) High schooler Greg (Thomas Mann) gets through high school by being part of every "territory and tribe," spending most of his time making parodies of classic movies with his "co-worker" Earl (RJ Cyler). His mother (Connie Britton) asks him to spend time with her friend's daughter Rachel (Olivia Cooke), a classmate of Greg's who has just been diagnosed with cancer. "If this was a touching, romantic story," Greg says, "our eyes would meet, and suddenly we'd be making out" – but it isn't, and they don't, and the result is a funny, different kind of story. Nick Offerman as Greg's father and RJ Cyler as Earl are fun to watch, Connie Britton is amazing as usual, and once again there's a sympathetic teacher (Jon Bernthal) who gives the kids a place to shelter from the cliques and be creative. Olivia Cooke, as my mum might say, has great things ahead of her.

Locations include Schenley High School, Murray Hill Avenue, and UPMC Children's Hospital. I'd see this again just for the film parodies, if not for the rare portrayal of a simple friendship in the face of unbearable odds.