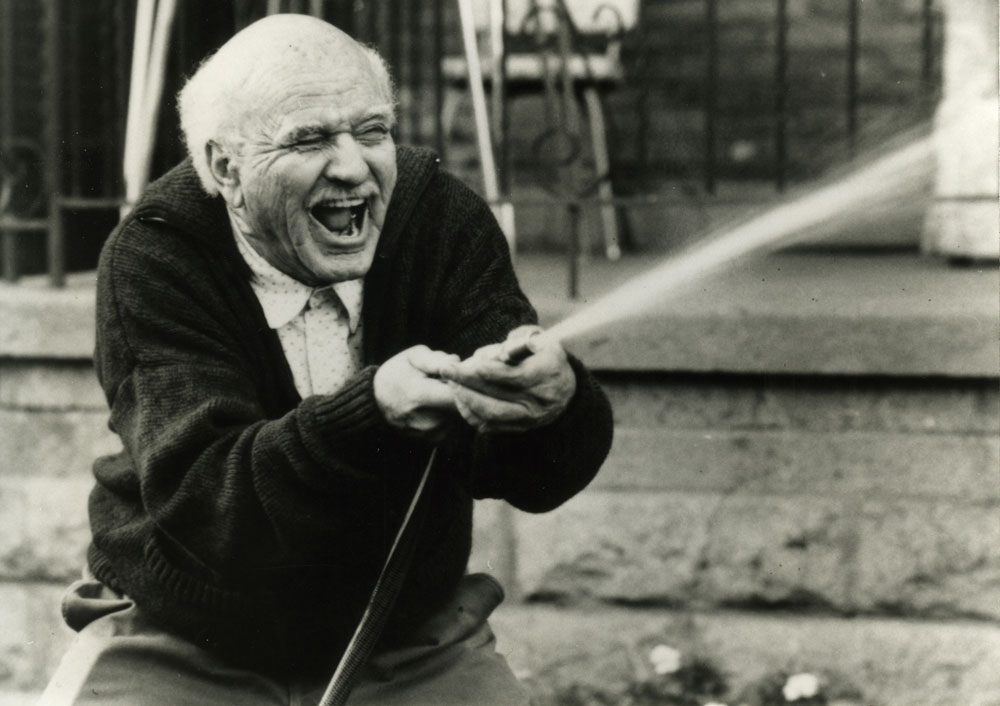 Michael Keaton said in an interview that Pittsburghers don't go to movies on weekends because we're too busy visiting family, and he was okay with that. Whatever your schedule, you can enjoy these movies about family, romance, and chosen families set against the hills, rivers and neighborhoods of Pittsburgh.
Reviewed by Jan Hardy, Library Specialist. Feature image of Peter Falk in "Roommates" (1995).
---
Only You (DVD-8250)
Marisa Tomei, Robert Downey Jr. (1994)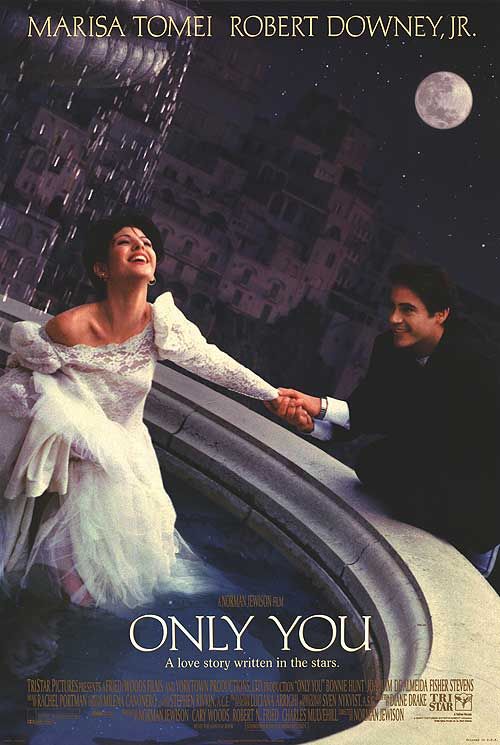 (Rated PG) In this romantic comedy, aptly-named Faith (Tomei) believes a Ouija-board prediction that her true love's name is Damon Bradley; later, a fortune-teller weirdly repeats this. So of course Faith travels from Pittsburgh all the way to Italy after she hears that a Damon Bradley is bound for Venice. We see her taxi racing to the airport across one of our beautiful bridges; later in Venice, Bonnie Hunt, who accompanies her, says "I wonder what time it is in Pittsburgh?"

Marisa Tomei and Robert Downey Jr. are adorable together, and they find true love after many obstacles, as befits the genre. Roger Ebert compares their performances to the best classic Hollywood romantic comedies. Hunt plays her wisecracking sister/friend role capably, and I love seeing her on screen. To her surprise, she finds romance, too; her handsome Italian lover says, "Maybe I can visit Pittsburgh, and you can show me all her beauty." By the end, she comes back to earth and to her husband, who is working on the rooftops of what looks like the South Side.
---
Roommates (DVD-8250)
Peter Falk, D.B. Sweeney, Julianne Moore (1995)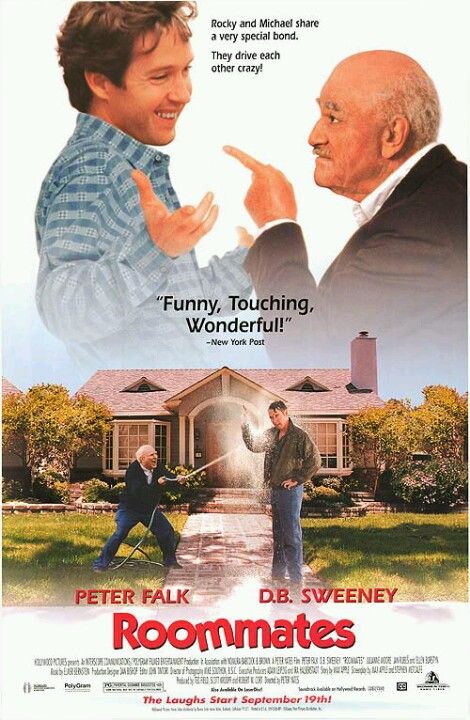 (Rated PG) Upfront confession: I could watch Peter Falk in any role and I'd be happy. In this movie, he's a grouchy Polish grandfather who takes in his young orphaned grandson, and the two develop a lifelong bond. When the grandson (D.B. Sweeney) grows up and becomes a doctor, he takes his grandfather in and cares for him. This makes the movie sound sentimental, but it's not – there are plenty of rough edges and realistic disagreements as the two grow older.

The opening has a panoramic shot of Pittsburgh, and much of the early story is set in Polish Hill. There are many Pittsburgh references (the Pirates and Mazeroski's home run, Duquesne Beer, Bloomfield, Oakland) and more views of downtown and Mercy Hospital later in the story. One scene features a Gothic building marked as the University of Columbus, but it's clearly the Cathedral of Learning.

Fun quotes: Julianne Moore, when D.B. Sweeney is accepted to med school: "Pitt! Wow, that's really prestigious, isn't it?" And when Ellen Burstyn, the grandmother, says "It's after their bedtime," Peter Falk snaps back, "Well, it's cookie time in Pittsburgh." And Falk's signature quote is "Reason and family got nothin' to do with one another." I couldn't agree more.
---
Boys on the Side (DVD-8244)
Whoopi Goldberg, Mary-Louise Parker, Drew Barrymore (1995)
(Rated R) Before this film was released, I remember Whoopi Goldberg saying in an interview that she wasn't gay, but she was honored to portray a lesbian. (My friends and I were thrilled.) The story involves a trio of women friends who escape their lives to find a better place. Whoopi and Mary-Louise travel to Pittsburgh to visit Drew Barrymore, and the three take off together in a fugitive-on-the-run adventure, part of which takes place on Route 22 in Monroeville.

Later, the three return to Pittsburgh for scenes in the County Courthouse and on the Bridge of Sighs. It's a touching story, and the idea that one could choose one's family was pretty radical for its time. However, a friend of mine scoffed at Whoopi's character as "just another Tragic Lesbian, in unrequited love with a straight woman" - and on second viewing, I have to agree. (Sigh.) Still, it's worth watching.
---
A Wedding for Bella (released as "The Bread, My Sweet") (DVD-8110)
Scott Baio, Kristin Minter, Rosemary Prinz (2001)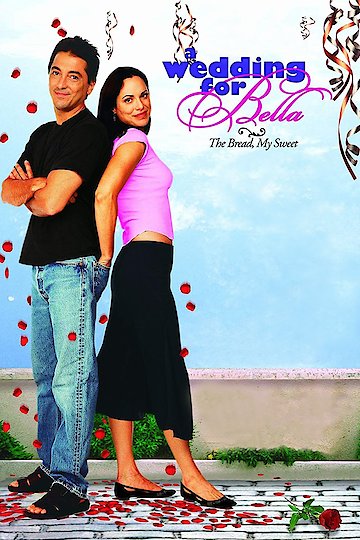 (Rated PG-13) Dominic (Baio) works as a successful downtown businessman by day, and owner/baker in Enrico Biscotti in the Strip District by night. Buying the bakery introduced him and his two brothers to the elderly Italian couple Bella and Massimo who live upstairs, and they have grown to be family. Rosemary Prinz as Bella virtually glows with grandmotherly love, and when we find she's terminally ill we share the brothers' concern with making her happy. Her dearest wish is to see her daughter, Lucca, married. Lucca travels with the Peace Corps and the family has lost touch with her, but Dominic tracks her down and persuades her to marry him just for show. This being a romantic comedy/drama, of course they fall in love.

Director and writer Melissa Martin based the story on a real-life Italian couple who lived above Enrico Biscotti, which is run by Martin's husband, Larry Lagatutta. Baio makes a convincing romantic lead, and Minter's strong-minded, independent Lucca adds interest to the plot. Massimo's Italian accent struck me as overdone – I've never heard an Italian American say "Me no like that" – but Rosemary Prinz's gentle "I think it's better that you look in my eyes" is genuine and tender.
---
The Clearing (DVD-8248)
Robert Redford, Helen Mirren, Willem Dafoe (2004)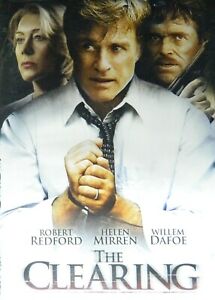 (Rated R) Based on a true story (my favorite kind of movie). It's always a pleasure watching Redford and Mirren, and they slide easily into the roles of Wayne and Eileen Hayes, a wealthy couple living in a huge house in the suburbs. Dafoe plays his character Arnold Mack as a hapless, not-too-bright former employee of Hayes, paid by a gang of criminals to kidnap him for ransom. Tension mounts as Mack goads Hayes further and further into dense woods, and Eileen prepares to deliver the money. Watching Redford's handcuffed, sweaty stumbling, his attempts to bargain with Mack, and Mirren's shame at describing their less-than-perfect marriage to the FBI, I wanted a second chance for these two.

Scenes in the woods filmed in North Carolina, but Dafoe rides the T from South Hills Village and then crosses the Smithfield Street Bridge into town; Helen Mirren dodges FBI agents in the Omni William Penn, our tiny subway station, and some streets downtown. This movie is more of a character study than a thriller, which disappointed some reviewers, but I was totally absorbed.