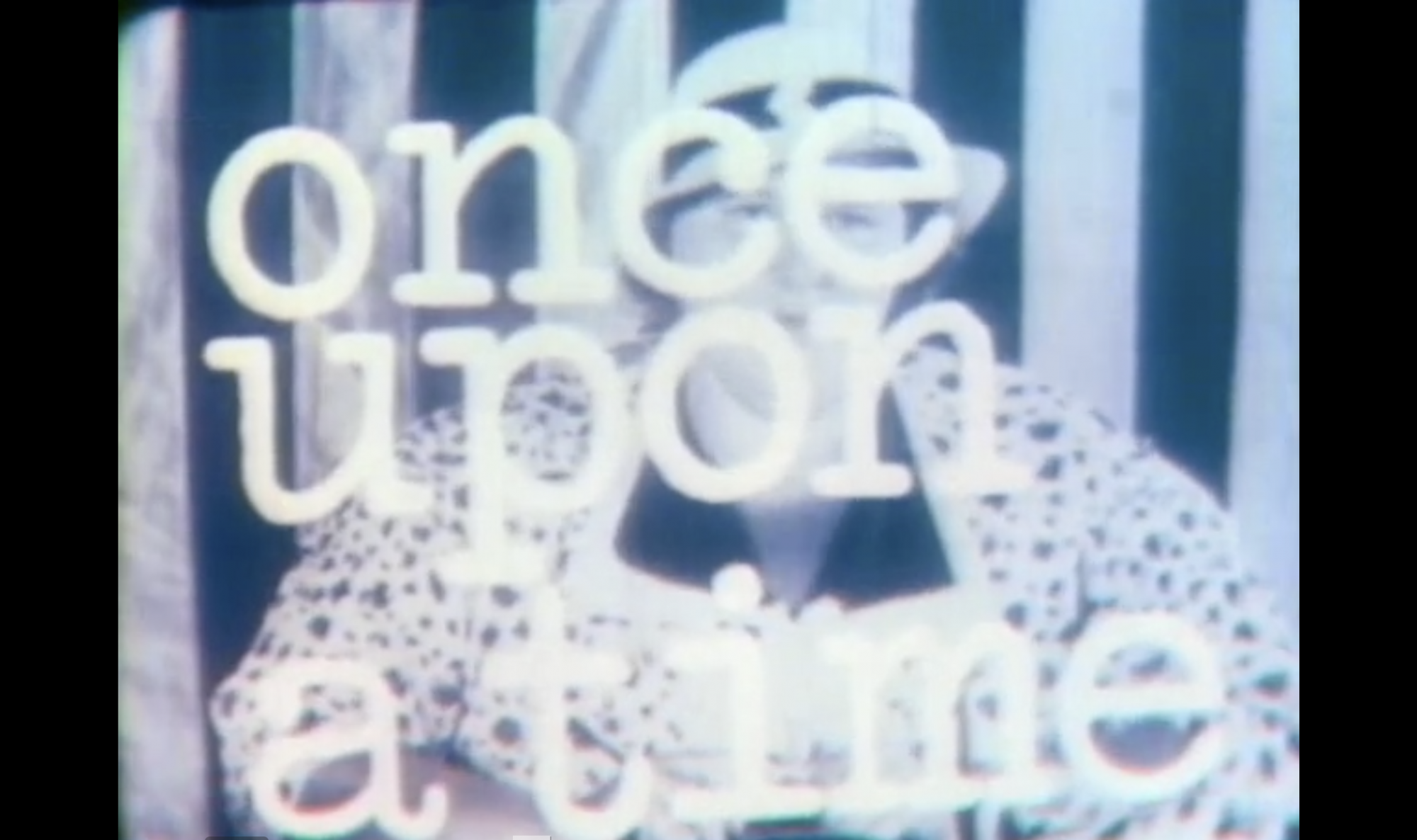 "Remix culture is very popular today, especially when discussing creativity as endorsed by Creative Commons. A look back in history verifies that, as a concept for daily creativity, remix was not very popular until remixing became a driving force in music, particularly in disco and hip-hop. In other words, the concept of remix is popular today not because anyone in particular decided to talk about it in order to promote some sort of organized movement, but rather because culture as a whole began to use the term to describe the type of creative production that is possible with contemporary technology." - Eduardo Navas, Associate Research Professor of Art and Digital Arts & Media Design, Penn State College of Arts and Architecture. Excerpt taken from the interview "Eduardo Navas: Character, Cut, Copy and Paste, published on Pictoplasma.com.
Fair Use/Fair Dealing Week is an annual celebration hosted every February by the Association of Research Libraries to spotlight the importance of fair use/fair dealing in aiding education and expression. Fair use is an essential and flexible doctrine that allows for certain exceptions to copyright law, and promotes expression and freedom of speech by offering the fundamental right to transform or critique pre-existing works by incorporating something new. As Supreme Court Justice Ruth Bader Ginsburgh stated, fair use itself is "A First Amendment Safeguard."
While copyright is considered to be an exclusive right among creators, many artists and information activists oppose current copyright law, insisting that prolonged extensions of copyright hinder participatory culture and societal discourse. Under current restrictions, the protection of a work under copyright exists for the life of the author plus 70 years. Within these exclusive intellectual property rights, creative and literary expression through parody and critique - along with the advancement of new technologies and software - become severely limited while also contributing to the failure of the public domain.
Remix culture, which allows and encourages the creation of derivative works, relies heavily on the fair use doctrine to make these innovations possible. Techniques such as appropriation and collage in the graphic arts, or sampling and mashups in music, only help to codify this new cultural language into our collective folklore.
Since 2016, Carnegie Mellon University Libraries has participated in Fair Use/Fair Dealing Week with interdisciplinary programming that highlights fair use while also introducing the campus community to a diverse group of practitioners for whom this tenet is extremely important. With the field of remix study growing within higher education circles and popular culture, the curated list below seeks to give a glimpse into the exciting possibilities fair use and remix culture have to offer.
by Andy Prisbylla, Student Engagement Coordinator
---
The Routledge Handbook of Remix Studies and Digital Humanities
Burrough, Xtine; Galagher, Owen; Navas, Eduardo. (2021)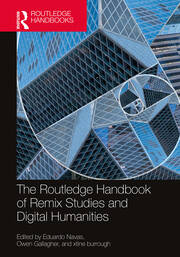 The anthology is organized into sections that explore remix studies and digital humanities in relation to topics such as archives, artificial intelligence, cinema, epistemology, gaming, generative art, hacking, pedagogy, sound, and VR, among other subjects of study. - Publisher's Description

Request this Title
---
Cutting Across Media: Appropriation Art, Interventionist Collage, and Copyright Law
Kuenzli, Rudolf E.; McLeod, Kembrew. (2011)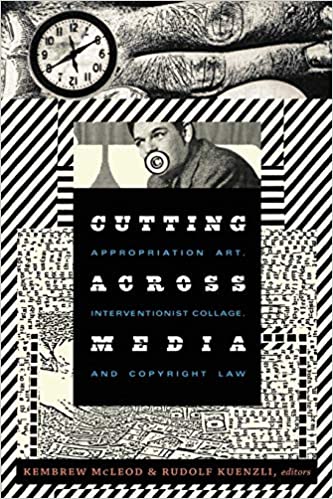 In this collection of essays, leading academics, critics, and artists historicize collage and appropriation tactics that cut across diverse media and genres. "Cutting Across Media" is both a serious examination of collage and appropriation practices and a celebration of their transformative political and cultural possibilities. - Publisher's Description

Request this Title
---
Jump at the Sun: In Honor of Zora Neale Hurston
Mguni, Bekezela. (2015)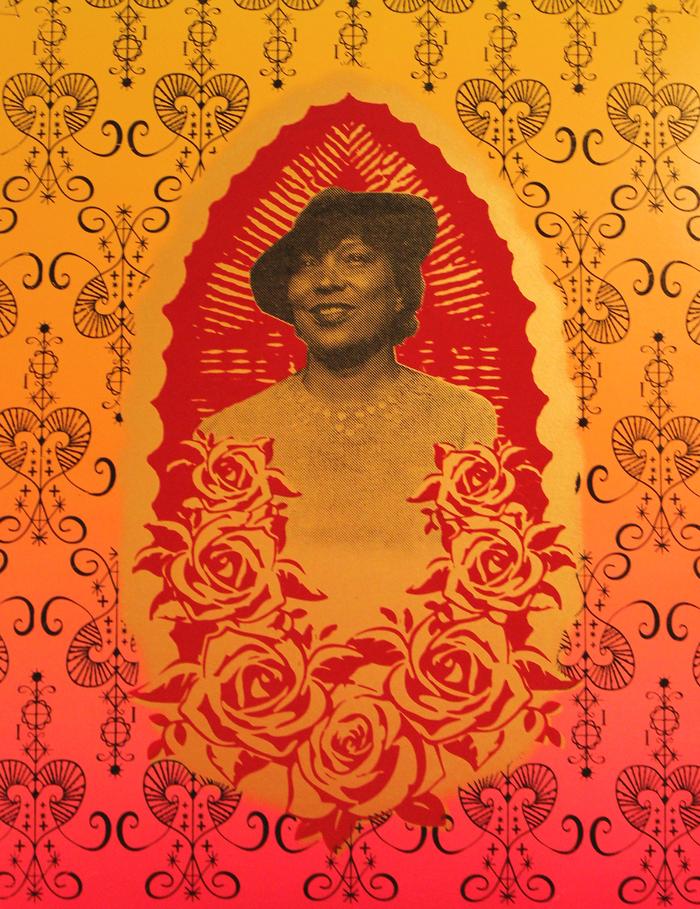 Combining existing portraiture into screenprinting, Pittsburgh artist and 2021 University Libraries Speaker Series guest Bekezela Mguni pays tribute to author, filmmaker, and anthropologist Zora Neale Hurston whose creative works focused on the struggle of women within the Black community.

Learn More
---
To Play Football
Barone, Keegan. (2017)
Included in the student exhibition "The Art of the Remix" during our Fair Use/Fair Dealing Week 2017 festivities by multimedia artist and recent CMU graduate Keegan Barone, "To Play Football" remixes scenes from "Remember The Titans", "Friday Night Lights", "Rudy", "Varsity Blues", and "When the Game Stands Tall" to comment on the ritual and ideal of American sports.
---
Triumph of Victory
Ascher, Rodney. (2001)
Inspired by the astonishing true story of Sgt. Alan Magee's epic 20,000 ft. freefall over Saint-Nazaire, France on January 3, 1943, this newsreel parody directed by acclaimed filmmaker and inaugural Virtual Reality Day special guest Rodney Ascher remixes the aesthetics of the WWII propaganda film to hilarious and visually arresting results.
---
Wild Gunman
Baldwin, Craig. (1978)
The myth of masculinity in both advertising and consumerism is explored in this seminal montage classic from experimental filmmaker and 2019 Fair Use Week special guest Craig Baldwin. Considered by many to be one of the first machinima productions, the 16mm film print of this found-footage film using clips from Nintendo's 1974 prototypical video game is currently being restored by the Anthology Film Archives.