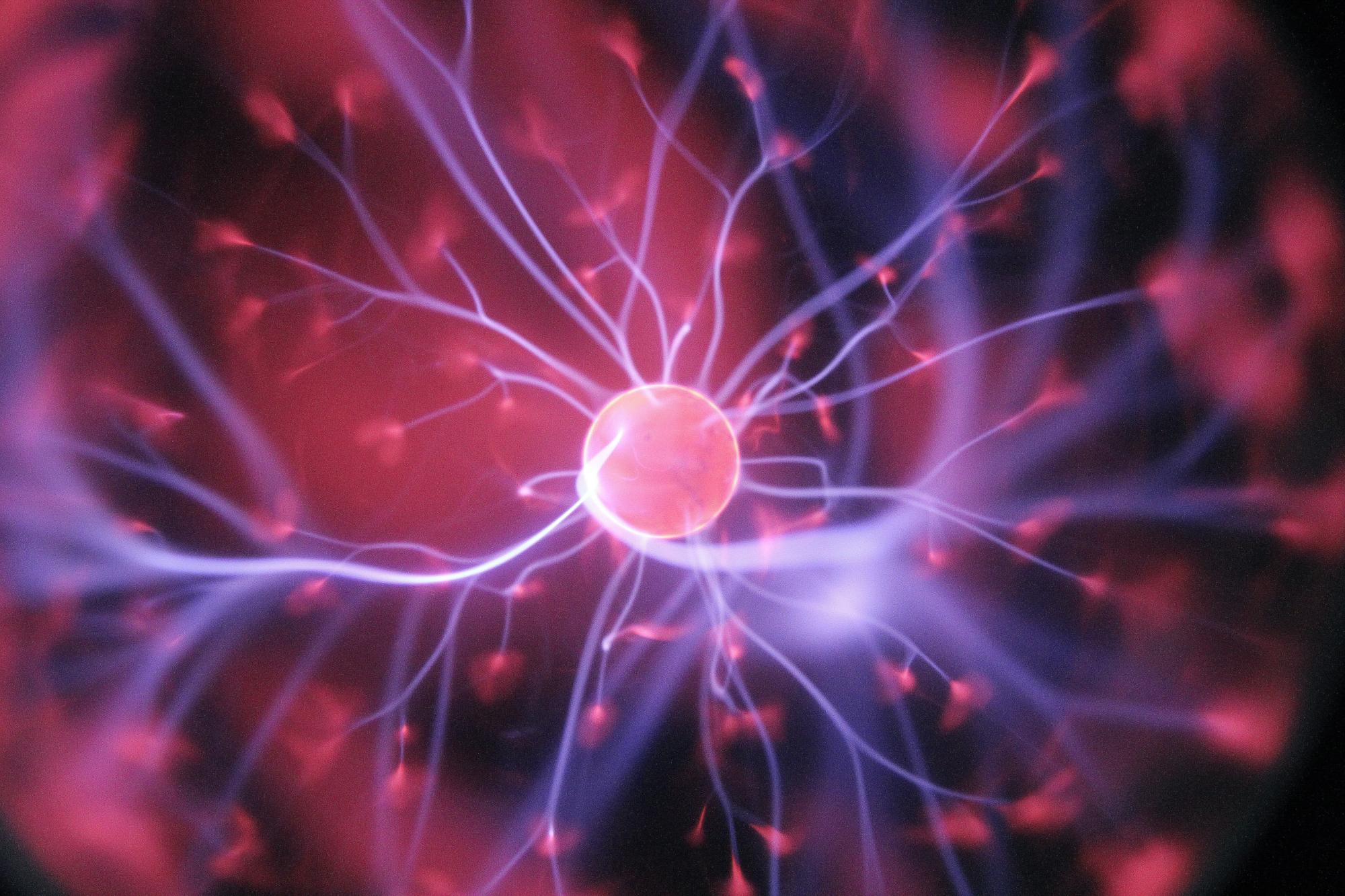 The term neurodiversity was coined in the late 1990s by sociologist Judy Singer. Singer's original concept saw neurodiversity as (1) a state of nature to be respected, (2) an analytical tool for examining social issues, and (3) an argument for the conservation and facilitation of human diversity.
A physical book display is now available at the Libraries with the selection rotating weekly. Some of the eBooks listed below also have a physical listing. Please check the availability.
Special thanks to our Materials Processing Coordinator, Leah Zande, for compiling this list.
---
Ethics and Neurodiversity
Herrera, C. D.; Perry, Alexandra (2013)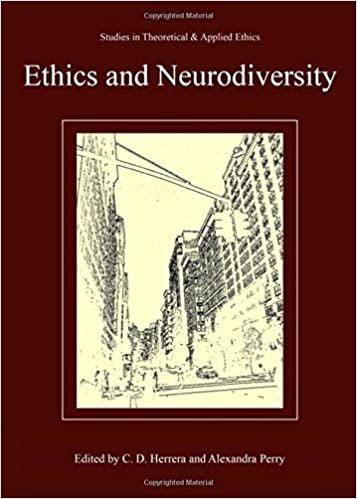 Increasingly, voices in the growing neurodiversity movement are alleging that individuals who are neurologically divergent, such as those with conditions related to bipolar disorder, autism, schizophrenia, and depression, must struggle for their civil rights. This movement therefore raises questions of interest to scholars in the humanities and social sciences, as well as to concerned members of the general public. These questions have to do with such matters as the accessibility of knowledge about mental health; autonomy and community within the realm of the mentally ill; and accommodation in civil society and its institutions. The contributors to Ethics and Neurodiversity explore these questions, and the traditional philosophical questions related to them. The authors pay special attention to the need to examine the policies and practices of institutions, such as higher education, social support, and healthcare. - Publisher's Description

Request this Title
---
The Origins of Language Revisited: Differentiation from Music and the Emergence of Neurodiversity and Autism
Masataka, Nobuo (2020)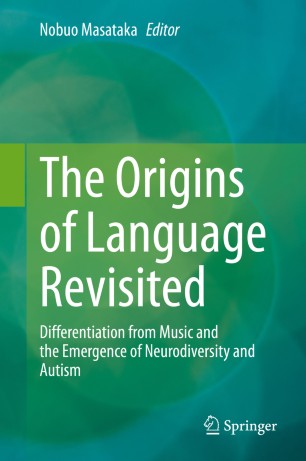 This book summarizes the latest research on the origins of language, with a focus on the process of evolution and differentiation of language. It provides an update on the earlier successful book, "The Origins of Language" edited by Nobuo Masataka and published in 2008, with new content on emerging topics. Drawing on the empirical evidence in each respective chapter, the editor presents a coherent account of how language evolved, how music differentiated from language, and how humans finally became neurodivergent as a species. Chapters on nonhuman primate communication reveal that the evolution of language required the neural rewiring of circuits that controlled vocalization. Language contributed not only to the differentiation of our conceptual ability but also to the differentiation of psychic functions of concepts, emotion, and behavior. It is noteworthy that a rudimentary form of syntax (regularity of call sequences) has emerged in nonhuman primates. The following chapters explain how music differentiated from language, whereas the pre-linguistic system, or the "prosodic protolanguage," in nonhuman primates provided a precursor for both language and music. Readers will gain a new understanding of music as a rudimentary form of language that has been discarded in the course of evolution and its role in restoring the primordial synthesis in the human psyche. The discussion leads to an inspiring insight into autism and neurodiversity in humans. This thought-provoking and carefully presented book will appeal to a wide range of readers in linguistics, psychology, phonology, biology, anthropology and music. - Publisher's Description

Request this Title
---
The Metamorphosis of Autism: A History of Child Development in Britain
Evans, Bonnie (2017)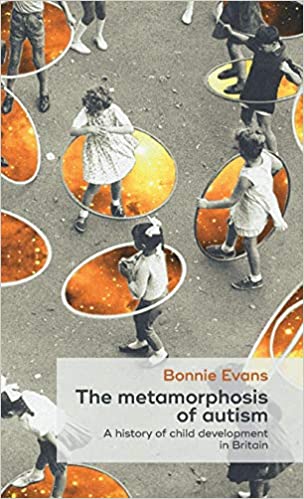 This book is available as an open access ebook under a CC-BY-NC-ND licence. What is autism and where has it come from? Increased diagnostic rates, the rise of the 'neurodiversity' movement, and growing autism journalism, have recently fuelled autism's fame and controversy. The metamorphosis of autism is the first book to explain our current fascination with autism by linking it to a longer history of childhood development. Drawing from a staggering array of primary sources, Bonnie Evans traces autism back to its origins in the early twentieth century and explains why the idea of autism has always been controversial and why it experienced a 'metamorphosis' in the 1960s and 1970s. Evans takes the reader on a journey of discovery from the ill-managed wards of 'mental deficiency' hospitals, to high-powered debates in the houses of parliament, and beyond. The book will appeal to a wide market of scholars and others interested in autism. - Publisher's Description

Request this Title
---
Neurodiversity in Higher Education: Positive Responses to Specific Learning Differences
Pollak, David (2009)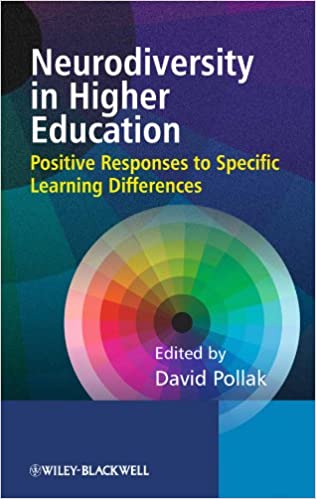 This edited collection offers screening, teaching and practical support for specific learning differences in Higher Education. Uses international case studies to explain how psychologists identify, assess and support a range of specific learning differences in students. The higher education sector has come to terms with dyslexia, but today's students are disclosing a range of learning differences including dyspraxia, ADHD, Asperger's Syndrome and dyscalculia. Institutions in all major Western countries are required by law to avoid disadvantaging students with special educational needs, so staff must be up to date on how to recognize and support them. Supported by an already popular website, Brain HE, with extra materials and color photographs. - Publisher's Description

Request this Title
---
Ableism in Academia: Theorising Experiences of Disabilities and Chronic Illnesses in Higher Education
Brown, Nicole; Leigh, Jennifer (2020)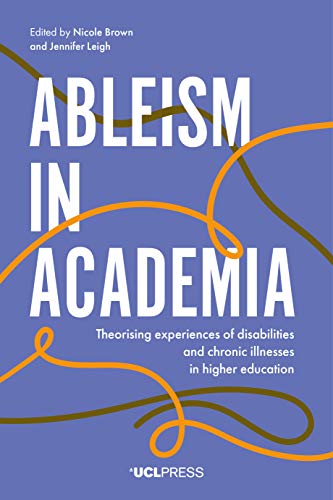 Rather than embracing difference as a reflection of wider society, academic ecosystems seek to normalise and homogenise ways of working and of being a researcher. As a consequence, ableism in academia is endemic. However, to date no attempt has been made to theorise experiences of ableism in academia. "Ableism in Academia" provides an interdisciplinary outlook on ableism that is currently missing. Through reporting research data and exploring personal experiences, the contributors theorise and conceptualise what it means to be/work outside the stereotypical norm. The volume brings together a range of perspectives, including feminism, post-structuralism, such as Derridean and Foucauldian theory, crip theory and disability theory, and draw on the width and breadth of a number of related disciplines. Contributors use technicism, leadership, social justice theories and theories of embodiment to raise awareness and increase understanding of the marginalised; that is those academics who are not perfect. These theories are placed in the context of neoliberal academia, which is distant from the privileged and romanticised versions that exist in the public and internalised imaginations of academics, and used to interrogate aspects of identity, aspects of how disability is performed, and to argue that ableism is not just a disability issue. - Publisher's Description

Request this Title
---
A Radical Guide for Women with ADHD: Embrace Neurodiversity, Live Boldly, and Break Through Barriers
Solden, Sari; Frank, Michelle; Littman, Ellen (2019)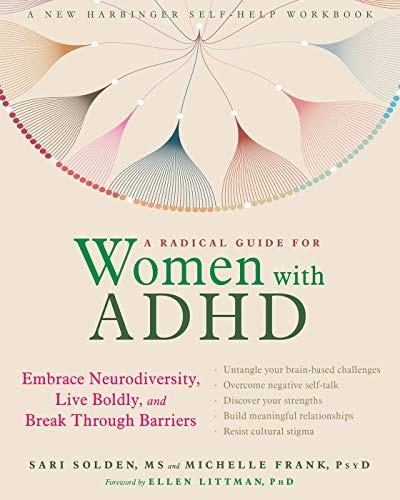 "A Radical Guide for Women with ADHD" is the first guided workbook for women with ADHD designed to break the cycle of negative self-talk and shame-based narratives that stem from the common and limiting belief that brain differences are character flaws. In this unique guide, you'll find a groundbreaking approach that blends traditional ADHD treatment with contemporary treatment methods, such as acceptance and commitment therapy (ACT), to help you untangle yourself from the beliefs that have kept you from reaching your potential in life. Over the course of a lifetime, women with ADHD learn through various channels that the way they think, work, speak, relate, and act does not match up with the preferred way of being in the world. In short, they learn that difference is bad. And, since these women know that they are different, they learn that they are bad. - Publisher's Description

Request this Title
---
Centering Diverse Bodyminds in Critical Qualitative Inquiry
Lester, Jessica; Nusbaum, Emily (2021)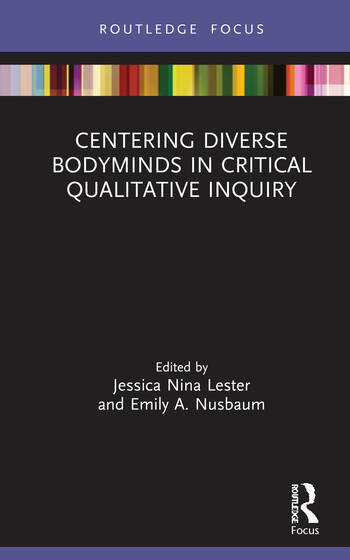 "Centering Diverse Bodyminds in Critical Qualitative Inquiry" directly responds to the call for engaging in a new critical qualitative inquiry with consideration to issues related to power, privilege, voice, identity, and agency, while examining the hegemonic power of ableism and ableist epistemologies.

The contributing authors of this edited volume advance qualitative methods and methodological discussions to a place where disability embodiment and the lived experience of disability are potential sources of method and methodological advancement. Accordingly, this book centers disability, and, in so doing, examines methodological challenges related to normative and ableist assumptions of doing qualitative research. The range of chapters included highlights how there is no singular answer to questions about qualitative method and methodology; rather, the centering of diverse bodyminds complicates the normative desire to create method/methodology that is "standard," versus thinking about method and methodology as fluid, emerging, and disruptive.

As an interdisciplinary text on critical qualitative research and disability studies with an international appeal, "Centering Diverse Bodyminds in Critical Qualitative Inquiry" is valuable for graduate level students and academics within a broad range of fields including critical qualitative research methodologies and methods, disability studies, cultural studies, discourse studies, education, sociology, and psychology. Disciplines that engage in the teaching of qualitative research methodologies and methods, particularly those that foreground critical qualitative research perspectives, will also find the book appealing. - Publisher's Description

Request this Title
---
Disability Representation in Film, TV, and Print Media
Jeffress, Michael (2022)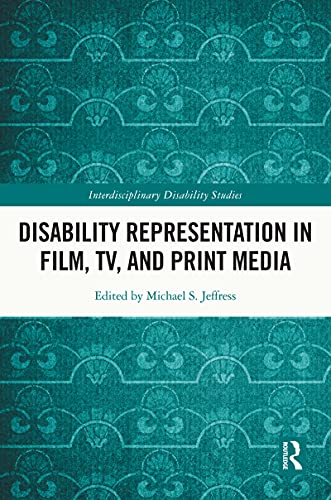 Using sources from a wide variety of print and digital media, this book discusses the need for ample and healthy portrayals of disability and neurodiversity in the media, as the primary way that most people learn about conditions. It contains 13 newly written chapters drawing on representations of disability in popular culture from film, television, and print media in both the Global North and the Global South, including the United States, Canada, India, and Kenya. Although disability is often framed using a limited range of stereotypical tropes such as victims, supercrips, or suffering patients, this book shows how disability and neurodiversity are making their way into more mainstream media productions and publications with movies, television shows, and books featuring prominent and even lead characters with disabilities or neurodiversity. "Disability Representation in Film, TV, and Print Media" will be of interest to all scholars and students of disability studies, cultural studies, film studies, gender studies, and sociology more broadly. - Publisher's Description

Request this Title
---
Dyslexia-Friendly Further and Higher Education
Pavey, Barbara; Meehan, Margaret; Waugh, Alan (2009)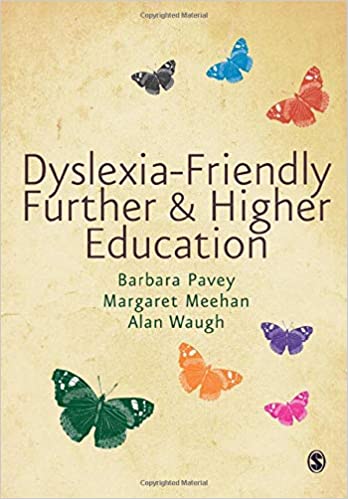 Written by authors with extensive experience of working with students with dyslexia, this book provides clear guidance and practical strategies for dyslexia-friendly practice for those working with young people aged 14 to 19 and adults in education or work-based training. Looking at how dyslexia impacts on learning, the authors suggest ways to improve the learning environment and explain how to help students develop the basic skills that will help them to make the transition from study to employment. Building on the latest research and understanding of dyslexia, they also consider overlapping syndromes, emotional and social issues, and funding. - Publisher's Description

Request this Title
---
Gender Identity, Sexuality and Autism: Voices from Across the Spectrum
Mendes, Eva; Maroney, Meredith (2019)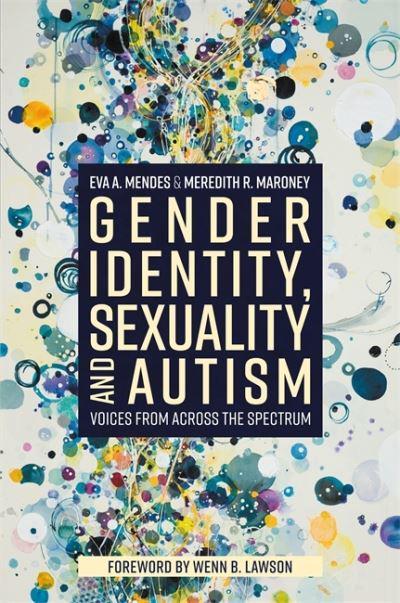 Bringing together a collection of narratives from those who are on the autism spectrum whilst also identifying as lesbian, gay, bisexual, transgender, queer, intersex and/or asexual (LGBTQIA), this book explores the intersection of the two spectrums as well as the diverse experiences that come with it.

By providing knowledge and advice based on in-depth research and personal accounts, the narratives will be immensely valuable to teenagers, adults, partners and families. The authors round these stories with a discussion of themes across narratives, and implications for the issues discussed. In the final chapter, the authors reflect on commonly asked questions from a clinical perspective, bringing in relevant research, as well as sharing best-practice tips and considerations that may be helpful for LGBTQIA and ASD teenagers and adults. These may also be used by family members and clinicians when counselling teenagers and adults on the dual spectrum.

With each chapter structured around LGBTQIA and autism spectrum identities, "Gender Identity, Sexuality and Autism" highlights the fluidity of gender identity, sexual orientation and neurodiversity and provides a space for people to share their individual experiences. - Publisher's Description

Request this Title
---
The Myriad Gifts of Asperger's Syndrome
Ortiz, John (2008)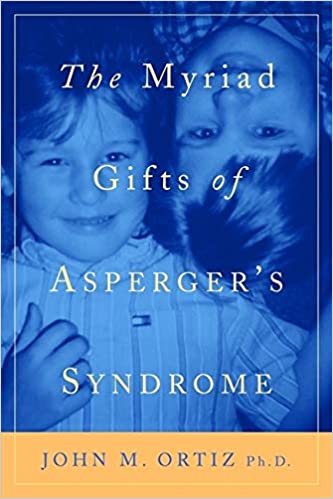 A fascinating collection of real-life personal profiles, "The Myriad Gifts of Asperger's Syndrome" focuses on the talents, abilities and achievements of individuals with Asperger's Syndrome (AS). Vaschel has a remarkable connection with animals; Richard can tell the weight of any item he lifts to the nearest tenth of a pound; two-year-old Hannah detected a dangerously faulty electrical circuit in her family home; and eight-year-old Clark became conversant in French after only an evening's study. What connects these individuals? They all have AS. John M. Ortiz celebrates the qualities of individuals with AS he has met through his clinical experience, including their characteristic tenacity, honesty, and attention to detail, and looks also at the wide range of careers they have chosen and in which they flourish. This uplifting book should be read and enjoyed by anyone who knows or works professionally with individuals with AS, and anyone with an interest in the subject. - Publisher's Description

Request this Title
---
The Politics of Neurodiversity: Why Public Policy Matters
Baker, Dana Lee (2011)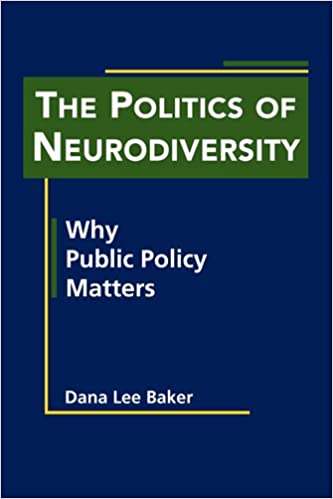 How can society best respond to people with atypical neurological development? Should we concentrate on providing medical care, or on ensuring civil rights? Addressing these questions, Dana Lee Baker offers a provocative analysis of the ways that intersecting agendas prevention, civil rights, providing specialized care, and celebrating disability culture compete to make disability rights policy. The result is a thoughtful and timely consideration of the tensions shaping all quarters of disability advocacy. - Publisher's Description

Request this Title
Feature image by Hal Gatewood on Unsplash