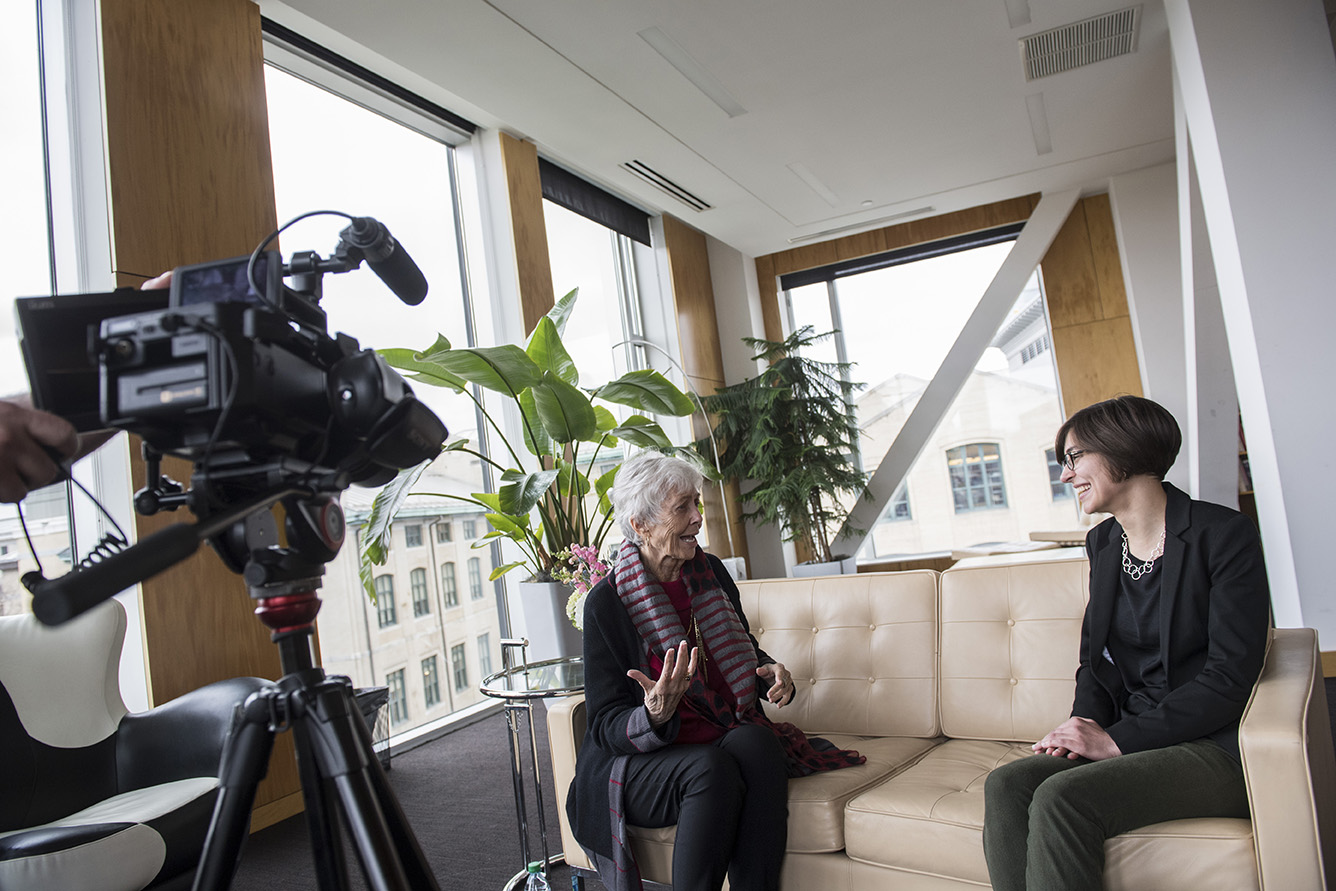 The Carnegie Mellon University Libraries is excited to announce the second season of "Cut Pathways," a podcast developed by the Oral History Program at Carnegie Mellon University. This season dives into the influential history of computer science at CMU.
The six-episode series, titled "The Wild West of Computing," is hosted by Oral History Program Director Katherine Barbera and Oral History Production Assistant David Bernabo. They are joined by special guests Visiting Assistant Professor of History Andrew Meade McGee and Curator of Special Collections Sam Lemley. Together, they bring listeners on a journey to explore how the culture surrounding computer science significantly altered the reputation of Carnegie Mellon University from 1956 to 1987.
The season covers the early computers housed in the basement of the business school – then known as the Graduate School of Industrial Administration (GSIA) – the influence of government funding, a personnel crisis in the early 1970s, the emergence of robotics and software in the 1980s, and more. Two episodes are devoted to stories from author Pamela McCorduck and former DARPA director Clint Kelly.
"Within CMU's history of computer science, we see remarkable technological achievements, but our oral history interviews also clue us in to personal vulnerabilities and a seemingly program-wide quirkiness that contributes to the culture at Carnegie Mellon," said Bernabo. "Interviewees mention cheese co-ops and Internet-connected Coke Machines, and they talk about the challenges of working their way through a Ph.D. program."
Beginning December 1, 2021, "Cut Pathways" will release new episodes weekly, with another three episodes arriving the following month. Full episodes will be available on all major podcasting platforms.