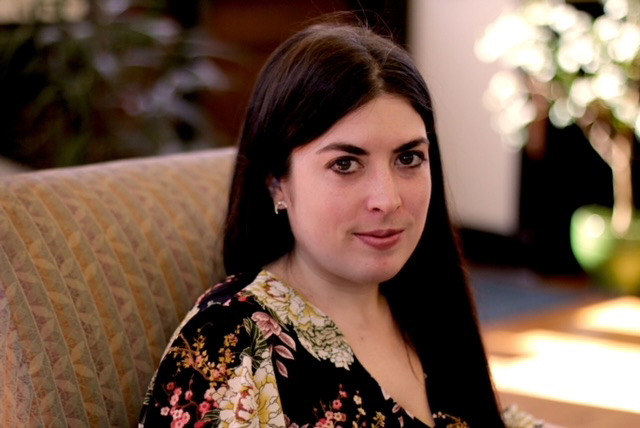 Please join us in welcoming Ashley Werlinich to the Carnegie Mellon University Libraries as Liaison to English and Drama. Prior to joining the Libraries, Ashley was a Rare Book Curatorial Assistant at Wilson Special Collections Library at the University of North Carolina at Chapel Hill Libraries.
We asked Ashley, who uses she/her/hers pronouns, a few questions about herself and her plans for her new role.
What are your goals for this year as our new Liaison to English and Drama?
For this job, it's so important to really know the community you're working with, so first and foremost I really want to get to know the vibrant communities that make up both departments here at Carnegie Mellon. So meeting faculty, seeing what students here are creating, familiarizing myself with all of our resources, and really seeing what our communities want and need from us – these sorts of things are really important to help us conceptualize what we can create together in the future.
I'm also very excited to seek out opportunities to collaborate with my fellow English, Drama, and Libraries faculty here on campus – I think some of the most exciting work comes out of good collaborations. I'm really excited to see what's happening on campus with research and to see what opportunities there are to start working together towards our goals in our own departments.
How has your prior experience prepared you for this role at the Carnegie Mellon University Libraries?
During my work over the last five years at UNC Chapel Hill, I've taught a lot of different humanities research methods – both as a primary instructor in English composition and Shakespeare and as a library instructor with Wilson Special Collections Library. And these experiences have led me to always approach new disciplines both by thinking about shared skills but also by thinking about what, exactly, makes research different when working in new disciplines. Because of that, I think I'm in a really interesting place to help students from across all the disciplines that fall under the umbrella of these two departments.
In addition to my work as an instructor, my interdisciplinary approach to my own research also helps me understand the particular kinds of interdisciplinary paths students and faculties can take here at Carnegie Mellon University. Since my own work often combines art, technology, and critical analysis, I really like to approach my work as a liaison and mentor with an open mind to what research can look like, and what students can create outside of just more traditional approaches to scholarship.
What projects are you excited to tackle in your first few months?
Most of all, I'm looking forward to working with students and faculty on their projects; I'm excited to help everyone see how the Libraries can help them in their roles as scholars, community members, and makers. We have so many exciting resources here at Carnegie Mellon, and I'm looking forward to finding out all the different connections we can help scholars foster during their time here and in the future.
I'm also looking forward to really seeing what's going on campus with Digital Humanities (DH) work. I think DH is a burgeoning field that is so relevant to both of the departments I'm working with, so I'm excited to start conceptualizing both how to connect the campus community with existing DH resources, and how to create DH resources together.
What do you like to do outside of work?
When I'm not at work, I love to make art and pursue creative projects. I love having movie nights with friends, particularly when we watch horror movies or campy/bad movies (so if anyone has recommendations, send them my way!). I also love playing video games and board games, especially Dungeons & Dragons, and appreciate any opportunity to collaboratively create with friends.