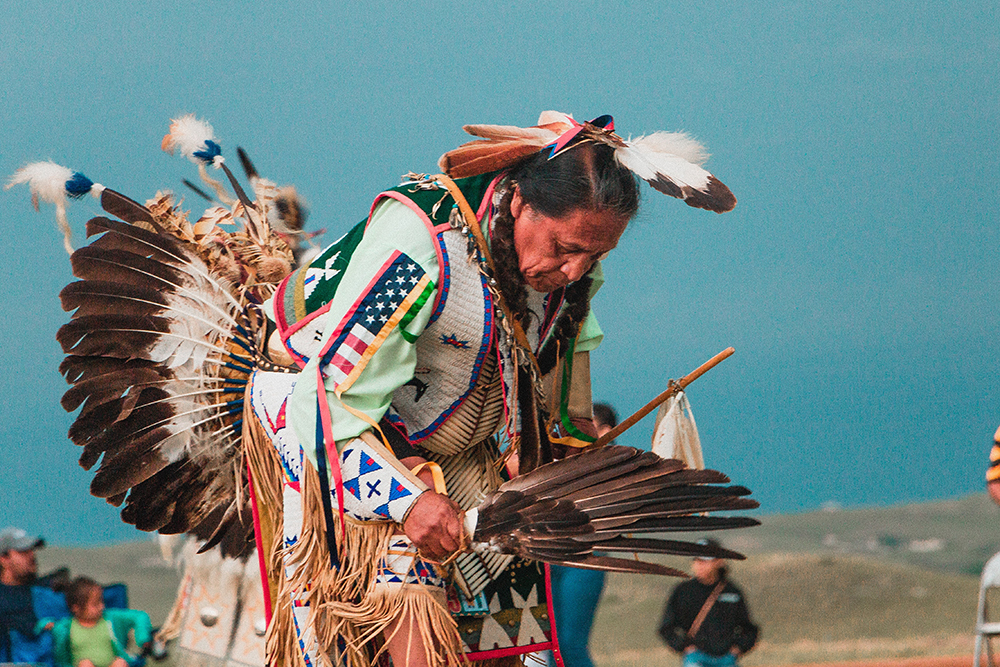 Most people are now aware the term "Indian," used in reference to the various cultures indigenous to the Americas, came with the arrival of Christopher Columbus, who wrongly believed he was in the East Indies. Fewer know of the atrocities inflicted upon the natives by Columbus and those who followed him to "The New World."
There's an ongoing debate over preferred ways to speak of the many diverse tribes of people as a collective without causing offense, with some consensus on the relatively contemporary terms "Indigenous" and/or "Native American." Most say it's best to refer to people by their tribal affiliation (e.g. Lakota) when known, while being mindful of pejoratives such as "Apache," which means enemy. Some Indigenous people have taken back the term "Indian" and use it as a self-descriptor in both common speech and formal documentation.
When in doubt, simply asking an Indigenous person how they wish to be addressed can open a rich and valuable dialogue. From Columbus to Carlisle and beyond, we can look back at their tragic, but ultimately inspiring histories and learn many valuable lessons. 
A physical book display is now available at the Libraries with the selection rotating weekly. Some of the eBooks listed below also have a physical listing. Please check the availability.
Special thanks to our Materials Processing Coordinator, Leah Zande, for compiling this list.
---
Horse Nations: The Worldwide Impact of the Horse on Indigenous Societies Post-1492
Mitchell, Peter (2015)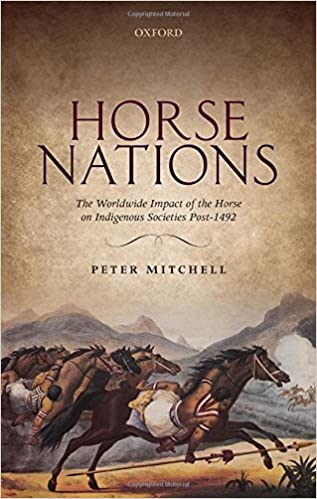 "Horse Nations" provides the first globally comparative study of the impact of the horse on the Indigenous societies of North and South America, southern Africa, and Australasia following its re-introduction as a result of European contacts and settlement after Columbus' first voyage to the Americas in 1492. It explores key topics such as changes in subsistence, technology, and belief systems, the horse's role in facilitating the emergence of more hierarchical social formations, and the interplay between ecology, climate, and human action in adopting the horse, as well as considering how far equestrian lifestyles were ultimately unsustainable. - Publisher's Description

Request this Title
Traditional Ecological Knowledge: Learning from Indigenous Practices for Environmental Sustainability
Shilling, Daniel; Nelson, Melissa (2018)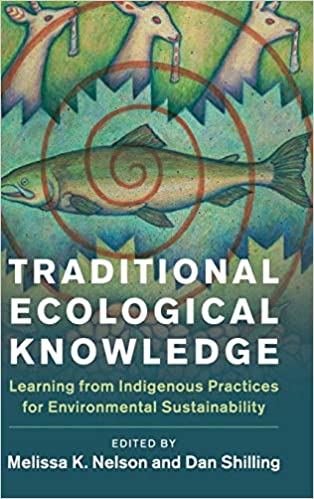 This book examines the importance of Traditional Ecological Knowledge (TEK) and how it can provide models for a time-tested form of sustainability needed in the world today. The essays, written by a team of scholars from diverse disciplinary backgrounds, explore TEK through compelling cases of environmental sustainability from multiple tribal and geographic locations in North America and beyond. Addressing the philosophical issues concerning indigenous and ecological knowledge production and maintenance, they focus on how environmental values and ethics are applied to the uses of land. Grounded in an understanding of the profound relationship between biological and cultural diversity, this book defines, interrogates, and problematizes, the many definitions of traditional ecological knowledge and sustainability. It includes a holistic and broad disciplinary approach to sustainability, including language, art, and ceremony, as critical ways to maintain healthy human-environment relations. - Publisher's Description

Request this Title
Art for an Undivided Earth: The American Indian Movement Generation
Shilling, Daniel; Nelson, Melissa (2018)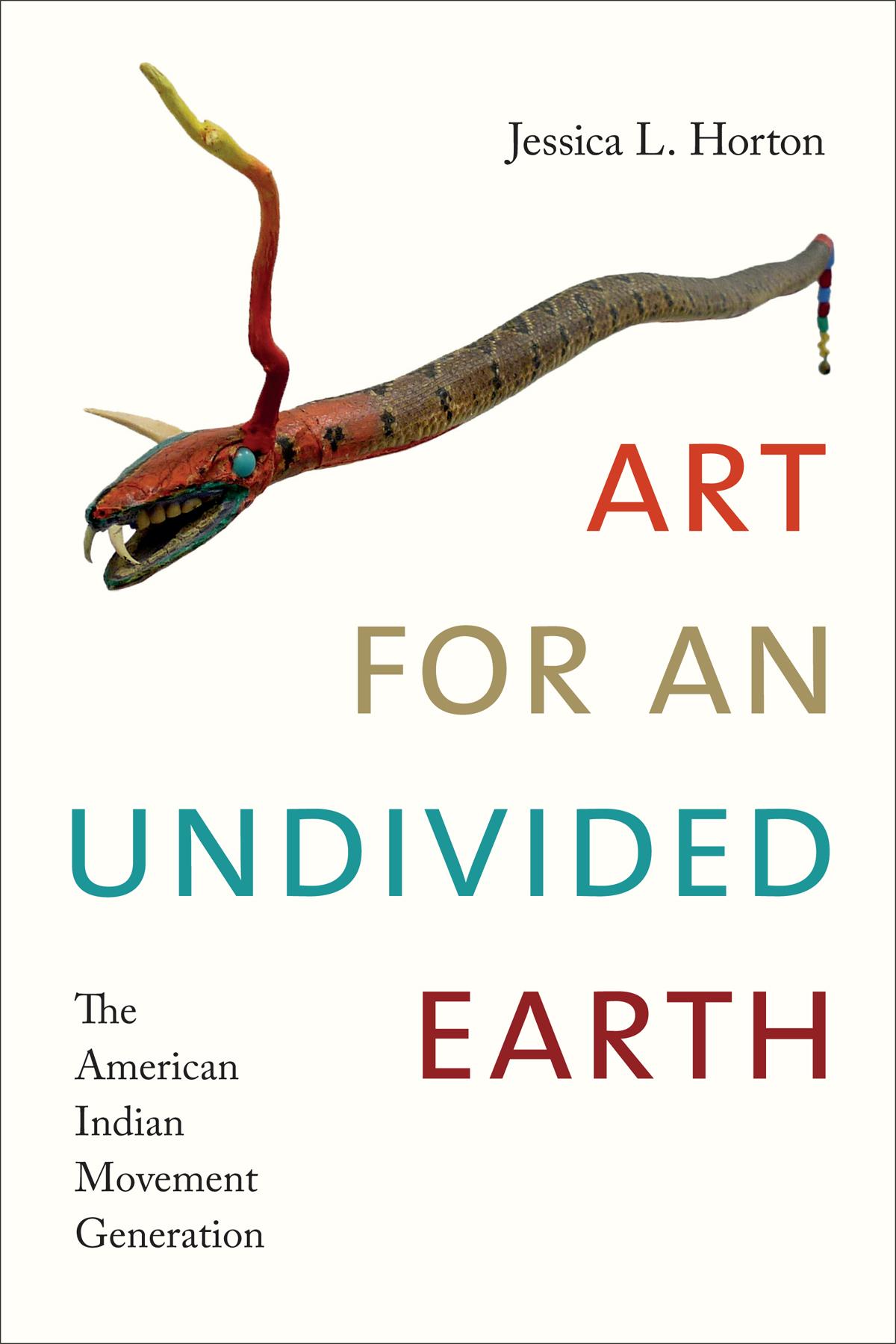 In "Art for an Undivided Earth" Jessica L. Horton reveals how the spatial philosophies underlying the American Indian Movement (AIM) were refigured by a generation of artists searching for new places to stand. Upending the assumption that Jimmie Durham, James Luna, Kay WalkingStick, Robert Houle, and others were primarily concerned with identity politics, she joins them in remapping the coordinates of a widely shared yet deeply contested modernity that is defined in great part by the colonization of the Americas. She follows their installations, performances, and paintings across the ocean and back in time, as they retrace the paths of Native diplomats, scholars, performers, and objects in Europe after 1492. Along the way, Horton intervenes in a range of theories about global modernisms, Native American sovereignty, racial difference, archival logic, artistic itinerancy, and new materialisms. Writing in creative dialogue with contemporary artists, she builds a picture of a spatially, temporally, and materially interconnected world—an undivided earth. - Publisher's Description

Request this Title
Indigenous Perspectives on Sacred Natural Sites: Culture, Governance and Conservation
Liljeblad, Jonathan; Verschuuren, Bas (2019)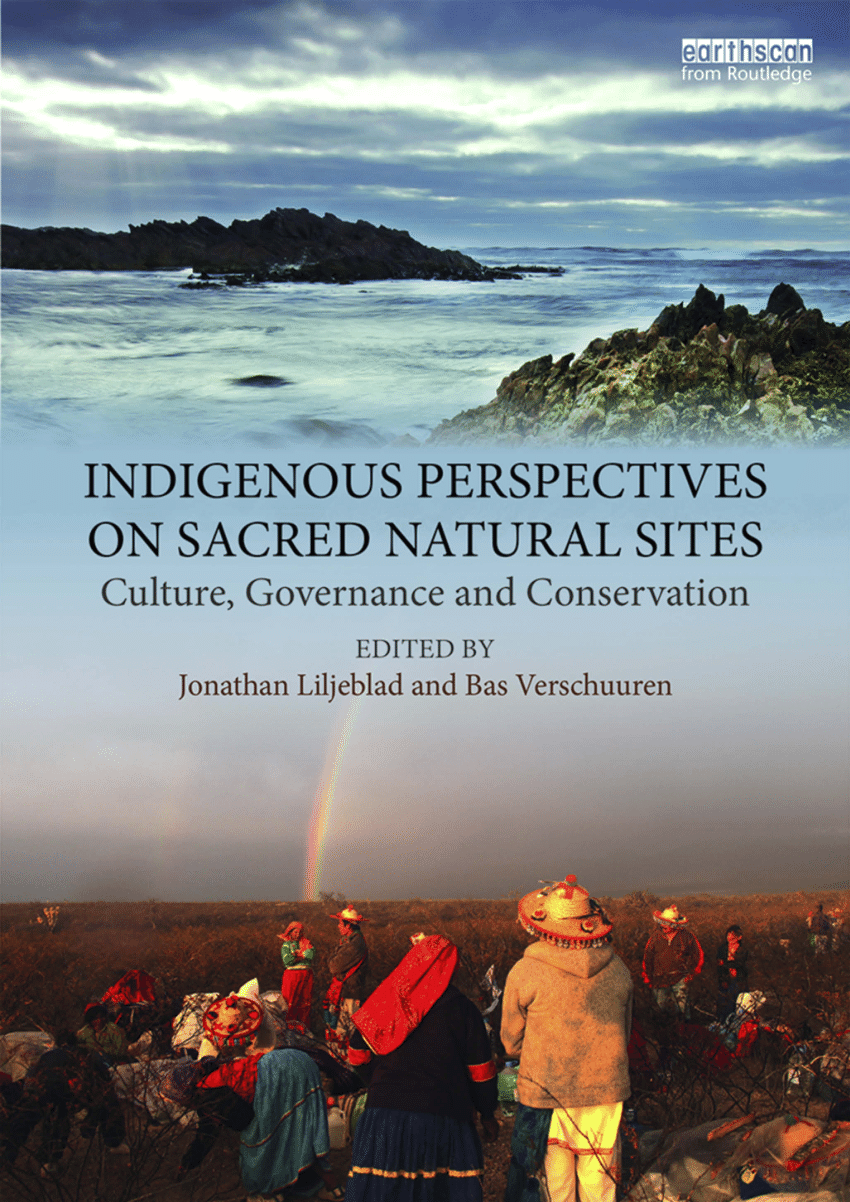 Much of the previous literature on sacred natural sites has been written from a non-indigenous perspective. In contrast, this book facilitates a greater self-expression of indigenous perspectives regarding treatment of the sacred and its protection and governance in the face of threats from various forms of natural resource exploitation and development. It provides indigenous custodians the opportunity to explain how they view and treat the sacred through a written account that is available to a global audience. It thus illuminates similarities and differences of both definitions, interpretations and governance approaches regarding sacred natural phenomena and their conservation. - Publisher's Description

Request this Title
Life of the Indigenous Mind: Vine Deloria Jr. and the Birth of the Red Power Movement
Liljeblad, Jonathan; Verschuuren, Bas (2019)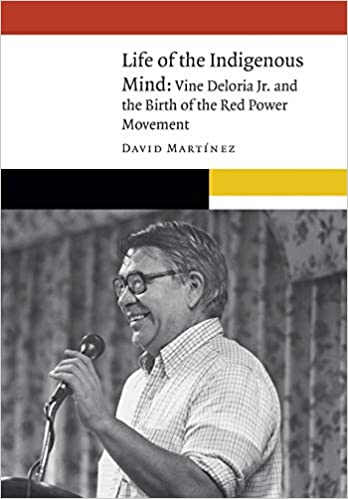 In "Life of the Indigenous Mind" David Martínez examines the early activism, life, and writings of Vine Deloria Jr. (1933–2005), the most influential indigenous activist and writer of the twentieth century and one of the intellectual architects of the Red Power movement. An experienced activist, administrator, and political analyst, Deloria was motivated to activism and writing by his work as executive director of the National Congress of American Indians, and he came to view discourse on tribal self-determination as the most important objective for making a viable future for tribes. - Publisher's Description

Request this Title
Carlisle Indian Industrial School: Indigenous Histories, Memories, and Reclamations
Fear-Segal, Jacqueline; Rose, Susan (2016)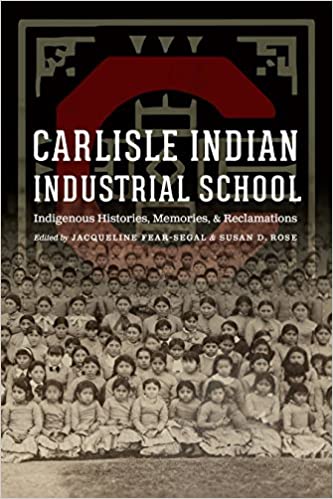 More than 8,500 children from virtually every Native nation in the United States were taken from their homes and transported to Pennsylvania. Carlisle provided a blueprint for the federal Indian school system that was established across the United States and also served as a model for many residential schools in Canada. The Carlisle experiment initiated patterns of dislocation and rupture far deeper and more profound and enduring than its founder and supporters ever grasped. "Carlisle Indian Industrial School" offers varied perspectives on the school by interweaving the voices of students' descendants, poets, and activists with cutting-edge research by Native and non-Native scholars. These contributions reveal the continuing impact and vitality of historical and collective memory, as well as the complex and enduring legacies of a school that still affects the lives of many Native Americans. - Publisher's Description

Request this Title
As Long As Grass Grows: The Indigenous Fight for Environmental Justice, from Colonization to Standing Rock
Gilio-Whitaker, Dina (2019)
Through the unique lens of Indigenized environmental justice, Indigenous researcher and activist Dina Gilio-Whitaker explores the fraught history of treaty violations, struggles for food and water security, and protection of sacred sites, while highlighting the important leadership of Indigenous women in this centuries-long struggle. "As Long As Grass Grows" gives readers an accessible history of Indigenous resistance to government and corporate incursions on their lands and offers new approaches to environmental justice activism and policy. Throughout 2016, the Standing Rock protest put a national spotlight on Indigenous activists, but it also underscored how little Americans know about the longtime historical tensions between Native peoples and the mainstream environmental movement. Ultimately, she argues, modern environmentalists must look to the history of Indigenous resistance for wisdom and inspiration in our common fight for a just and sustainable future. - Publisher's Description

Request this Title
North American Genocides: Indigenous Nations, Settler Colonialism, and International Law
Whitt, Laurelyn; Clarke, Alan (2019)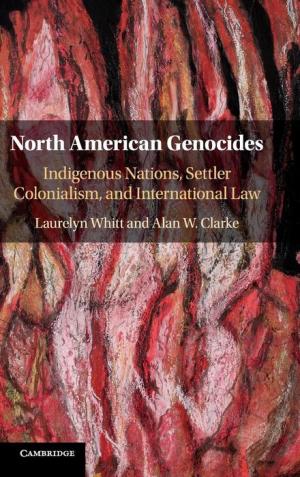 When and how might the term genocide appropriately be ascribed to the experience of North American Indigenous nations under settler colonialism? Laurelyn Whitt and Alan W. Clarke contend that, if certain events which occurred during the colonization of North America were to take place today, they could be prosecuted as genocide. The legal methodology that the authors develop to establish this draws upon the definition of genocide as presented in the United Nations Genocide Convention and enhanced by subsequent decisions in international legal fora. Focusing on early British colonization, the authors apply this methodology to two historical cases: that of the Beothuk Nation from 1500–1830, and of the Powhatan Tsenacommacah from 1607–77. "North American Genocides" concludes with a critique of the Conventional account of genocide, suggesting how it might evolve beyond its limitations to embrace the role of cultural destruction in undermining the viability of human groups. - Publisher's Description

Request this Title
A World of Indigenous Languages: Politics, Pedagogies and Prospects for Language Reclamation
McCarty, Teresa; Nicholas, Sheilah; Wigglesworth, Gillian (2019)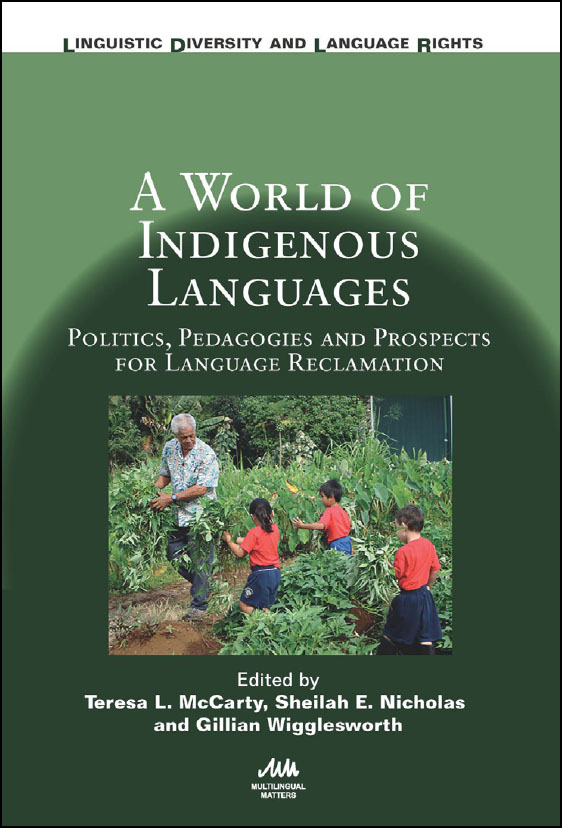 Spanning Indigenous settings in Africa, the Americas, Aotearoa/New Zealand, Australia, Central Asia and the Nordic countries, this book examines the multifaceted language reclamation work underway by Indigenous peoples throughout the world. Exploring political, historical, ideological, and pedagogical issues, the book foregrounds the decolonizing aims of contemporary Indigenous language movements inside and outside of schools. Many authors explore language reclamation in their own communities. Together, the authors call for expanded discourses on language planning and policy that embrace Indigenous ways of knowing and forefront grassroots language reclamation efforts as a force for Indigenous sovereignty, social justice, and self-determination. This volume will be of interest to scholars, educators and students in applied linguistics, Ethnic/Indigenous Studies, education, second language acquisition, and comparative-international education, and to a broader audience of language educators, revitalizers and policymakers. - Publisher's Description

Request this Title
Everything You Wanted to Know About Indians But Were Afraid to Ask
Treuer, Anton (2012)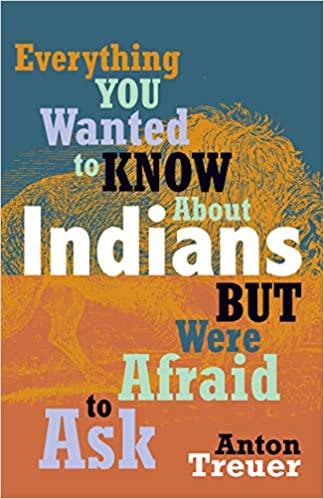 What have you always wanted to know about Indians? Do you think you should already know the answers—or suspect that your questions may be offensive? In matter-of-fact responses to over 120 questions, both thoughtful and outrageous, modern and historical, Ojibwe scholar and cultural preservationist Anton Treuer gives a frank, funny, and sometimes personal tour of what's up with Indians, anyway. White/Indian relations are often characterized by guilt and anger. "Everything You Wanted to Know about Indians but Were Afraid to Ask" cuts through the emotion and builds a foundation for true understanding and positive action. - Publisher's Description

Request this Title
Indigenous Pop: Native American Music from Jazz to Hip Hop
Berglund, Jeff; Johnson, Jan; Lee, Kimberli (2016)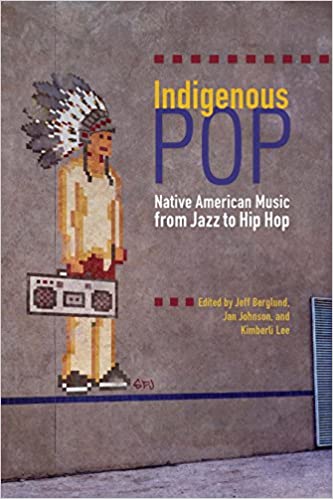 From Joe Shunatona and the United States Indian Reservation Orchestra to Jim Pepper, from Buffy Saint-Marie to Robbie Robertson, from Joy Harjo to Lila Downs, "Indigenous Pop" vividly addresses the importance of Native musicians and popular musical genres, establishing their origins and discussing what they represent. Arranged both chronologically and according to popular generic forms, the book gives Indigenous pop a broad new meaning. In addition to examining the transitive influences of popular music on Indigenous expressive forms, the contributors also show ways that various genres have been shaped by what some have called the "Red Roots" of American-originated musical styles. This recognition of mutual influence extends into the ways of understanding how music provides methodologies for living and survival. Each in-depth essay in the volume zeros in on a single genre and in so doing exposes the extraordinary whole of Native music. This book showcases the range of musical genres to which Native musicians have contributed and the unique ways in which their engagement advances the struggle for justice and continues age-old traditions of creative expression. - Publisher's Description

Request this Title
Reading American Indian Law: Foundational Principles
Christensen, Grant; Tatum, Melissa (2019)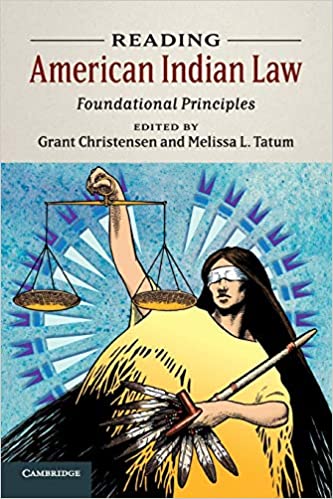 The study of American Indian law and policy usually focuses on federal statutes and court decisions, with these sources forming the basis for most textbooks. Virtually ignored is the robust and growing body of scholarly literature analyzing and contextualizing these primary sources. Reading American Indian Law is designed to fill that void. Organized into four parts, this book presents 16 of the most impactful law review articles written during the last three decades. Collectively, these articles explore the core concepts underlying the field: the range of voices including those of tribal governments and tribal courts, the role property has played in federal Indian law, and the misunderstandings between both people and sovereigns that have shaped changes in the law. Structured with flexibility in mind, this book may be used in a wide variety of classroom settings including law schools, tribal colleges, and both graduate and undergraduate programs. - Publisher's Description

Request this Title
The Black Shoals: Offshore Formations of Black and Native Studies
Christensen, Grant; Tatum, Melissa (2019)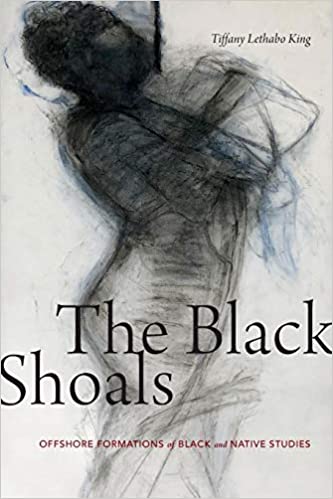 In "The Black Shoals" Tiffany Lethabo King uses the shoal—an offshore geologic formation that is neither land nor sea—as metaphor, mode of critique, and methodology to theorize the encounter between Black studies and Native studies. King conceptualizes the shoal as a space where Black and Native literary traditions, politics, theory, critique, and art meet in productive, shifting, and contentious ways. These interactions, which often foreground Black and Native discourses of conquest and critiques of humanism, offer alternative insights into understanding how slavery, anti-Blackness, and Indigenous genocide structure white supremacy. Among texts and topics, King examines eighteenth-century British mappings of humanness, Nativeness, and Blackness; Black feminist depictions of Black and Native erotics; Black fungibility as a critique of discourses of labor exploitation; and Black art that rewrites conceptions of the human. In outlining the convergences and disjunctions between Black and Native thought and aesthetics, King identifies the potential to create new epistemologies, lines of critical inquiry, and creative practices. - Publisher's Description

Request this Title
Colonized through Art: American Indian Schools and Art Education, 1889-1915
Lentis, Marinella (2017)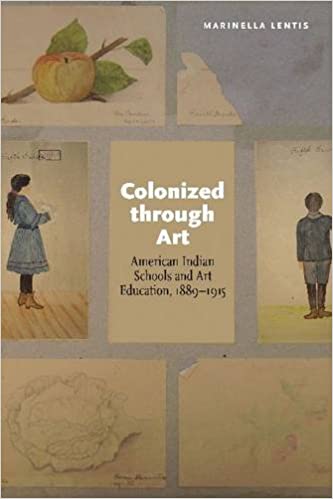 "Colonized through Art" explores how the federal government used art education for American Indian children as an instrument for the "colonization of consciousness," hoping to instill the values and ideals of Western society while simultaneously maintaining a political, social, economic, and racial hierarchy. Focusing on the Albuquerque Indian School in New Mexico, the Sherman Institute in Riverside, California, and the world's fairs and local community exhibitions, Marinella Lentis examines how the U.S. government's solution to the "Indian problem" at the end of the nineteenth century emphasized education and assimilation. Educational theories at the time viewed art as the foundation of morality and as a way to promote virtues and personal improvement. These theories made the subject of art a natural tool for policy makers and educators to use in achieving their assimilationist goals of turning student "savages" into civilized men and women. Despite such educational regimes for students, however, indigenous ideas about art oftentimes emerged "from below," particularly from well-known art teachers such as Arizona Swayney and Angel DeCora. "Colonized through Art" explores how American Indian schools taught children to abandon their cultural heritage and produce artificially "native" crafts that were exhibited at local and international fairs. The purchase of these crafts by the general public turned students' work into commodities and schools into factories. - Publisher's Description

Request this Title
By Shannon P. Baldridge, Web & Content Specialist
Feature image: "Lakota Native American Man at Pow Wow" by Andrew James on Unsplash