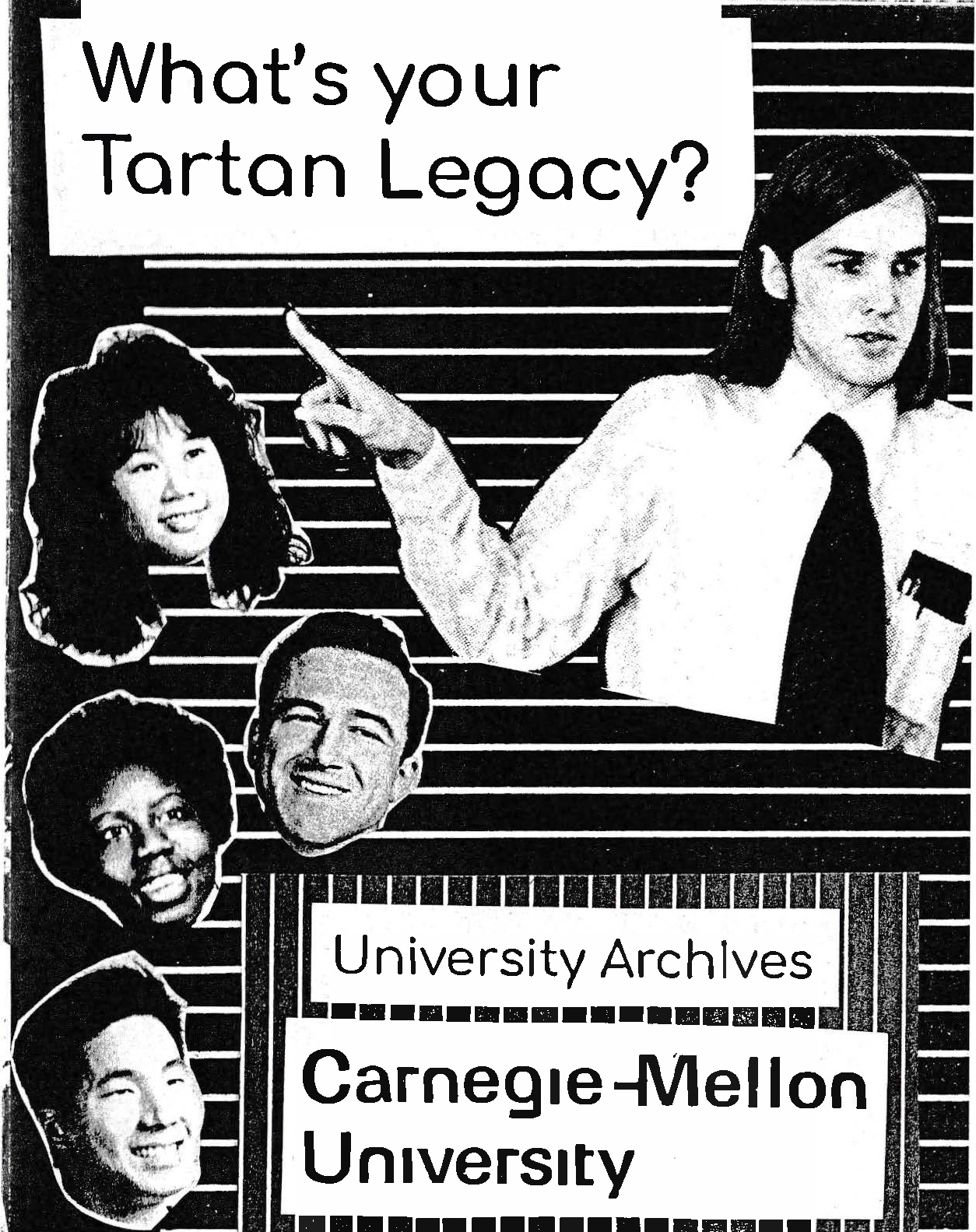 Student organizations are an integral part of student life. They provide students with opportunities to build communities, sharpen their leadership skills, and take a much deserved break from their strenuous studies. Whether they know it or not--with every email sent, event photographed, and flyer created--student organizations are constantly creating "records" that document their community. The records being created today will prove insightful for researchers and future members of the Carnegie Mellon community.
The "What's your Tartan Legacy" zine was created as a tool to get student organizations thinking about how they document their activities and how their history can be preserved as part of CMU's history. A zine, pronounced "zeen" is a small circulation, self published booklet created by cutting and pasting found and original images, artwork, and text. To create the zine, Archivists Emily Davis and Crystal Johnson borrowed the libraries' zine cart and scoured the Archives' yearbook, course catalog, and photograph collections for source images. The zine format aids in demystifying the archive and creates a more conversational mode of outreach. The professional archives world uses a lot of jargon which can be confusing to anyone outside the profession. The zine is part of an effort by the University Archives to demystify our work by presenting what we do in a way that's easy to understand. Students are an integral part of CMU history, and we want to ensure their perspectives are being recorded and preserved.
The University Archives is dedicated to creating a collection which is reflective of the unique and diverse CMU community experience. In the past, the archive has taken a more passive approach to collecting, relying mostly on donations from alumni, faculty, and community members. This has resulted in some gaps in our collection which we acknowledged in our exhibit "What We Don't Have".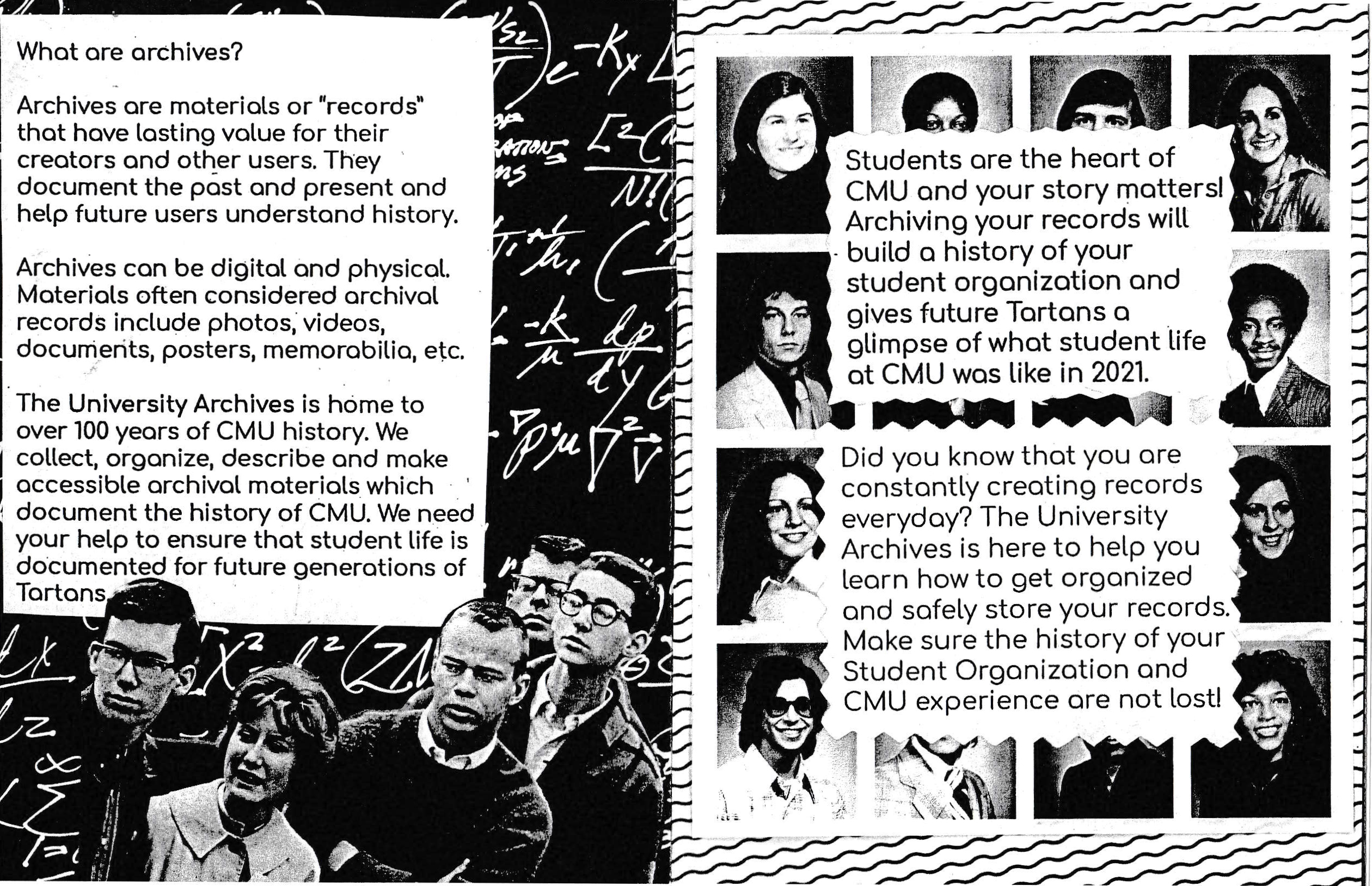 The University Archives is working to increase student representation in our collection and we need your help. If you're a current or alumni member of a student organization and are interested in preserving the history of your organization, contact the Community Collections Processing Archivist, Crystal Johnson at crystal.johnson@cmu.edu to find out more.