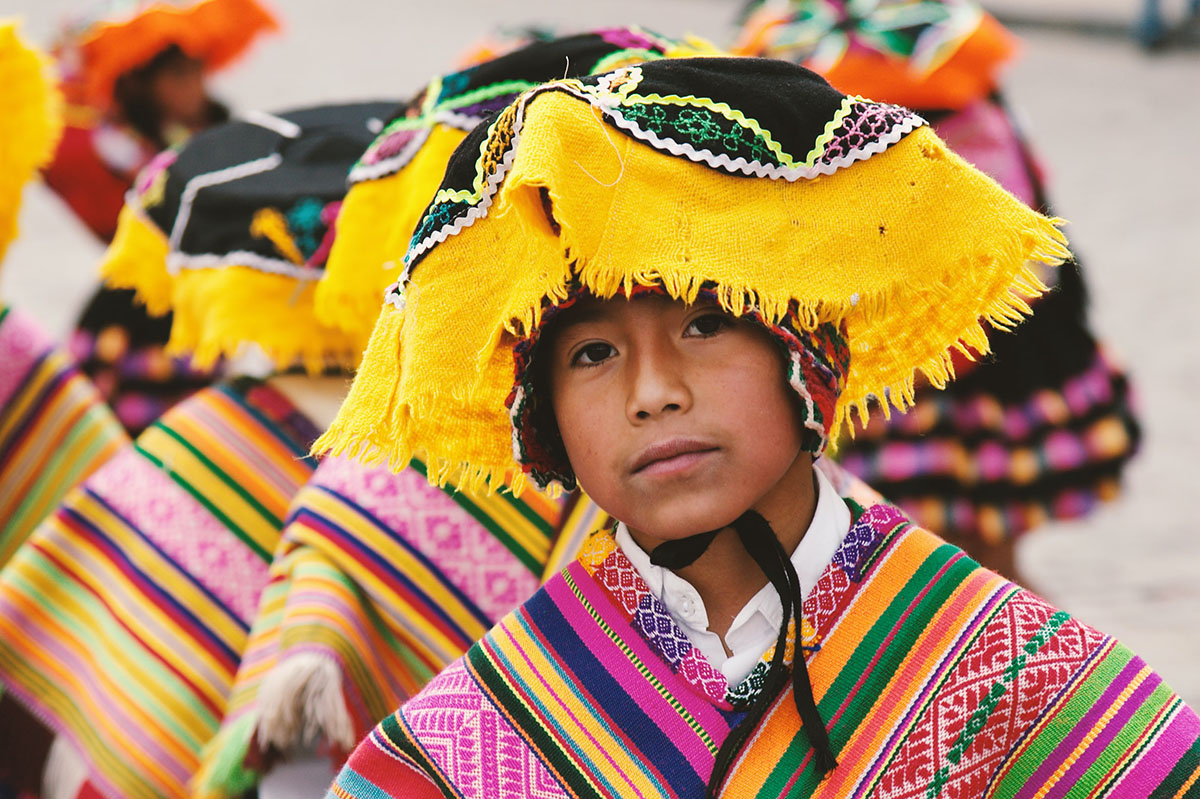 Latinx Hispanic Heritage Month is a time to celebrate the rich and colorful histories and contributions of Latinos and Hispanics communities within the United States. The month (September 15 - October 15) commences mid-September to align with the independence of five Latin American countries: El Salvador, Guatemala, Costa Rica, Nicaragua and Honduras. Mexico (September 16) and Chile (September 18) also celebrate their independence days mid-month. The month closes October 15th in close proximity with Dia de la Raza (October 12).
A physical book display is now available at the Libraries with the selection rotating weekly. Some of the eBooks listed below also have a physical listing. Please check the availability.
Special thanks to our Materials Processing Coordinator, Leah Zande, for compiling this month's list.
---
Bilingualism in Schools and Society: Language, Identity, and Policy
Shin, Sarah (2008)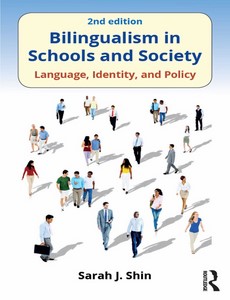 Bilingualism in Schools and Society is an accessible introduction to the sociolinguistic and educational aspects of and the political issues surrounding bilingualism, including code-switching in popular music, advertising, and online social spaces. It also addresses the personal aspect of the topic in a well-informed discussion of what it means to study and live with multiple languages in a globalized world and practical advice on raising bilingual children.

Request this Title
The Great Demographic Illusion: Majority, Minority, and the Expanding American Mainstream
Alba, Richard (2020)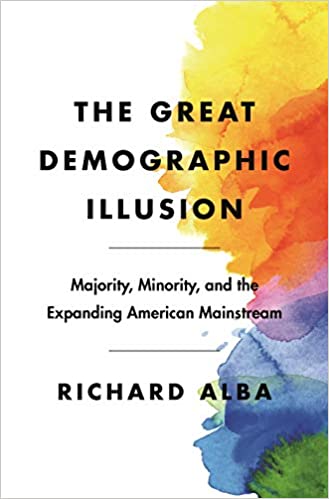 Americans are under the spell of a distorted and polarizing story about their country's future―the majority-minority narrative―which contends that inevitable demographic changes will create a society with a majority made up of minorities for the first time in the United States's history. The Great Demographic Illusion reveals that this narrative obscures a more transformative development: the rising numbers of young Americans from ethno-racially mixed families, consisting of one white and one nonwhite parent.

Request this Title
Raza Rising: Chicanos in North Texas
Gonzalez, Richard (2016)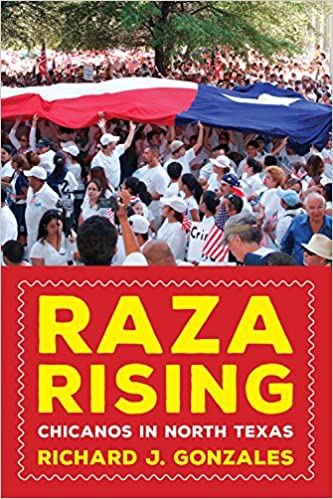 Based on articles written for the Fort Worth Star-Telegram, author Richard J. Gonzales draws on his educational, inner-city and professional life experiences to weave eyewitness testimony into issues facing Chicanos, including economic, health, education, criminal justice, politics, immigration, and cultural issues. Raza Rising presents a personal recounting of a Chicano's struggle with and understanding of the socio-economic policies and historical actions that impact their ascendancy.

Request this Title
Shadows in the Cave: A Phenomenological Approach to Literary Criticism Based on Hispanic Texts
Valdes, Mario (2019)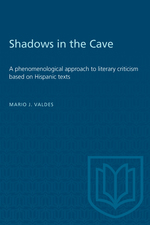 Professor Valdes presents a theory of literary criticism based on phenomenological philosophy - primarily the work of Husserl, Ingarden, Merleau-Ponty, and Ricoeur. His basic argument is that literary texts are inexhaustible sources of imaginative creativity for their readers, and, further, that this openness does not inhibit serious commentary but rather enhances the critic's possibilities of exchange, dialogue, and intellectual enrichment.

Request this Title
Beyond the Borderlands: Migration and Belonging in the United States and Mexico
Lattanzi Shutika, Debra (2011)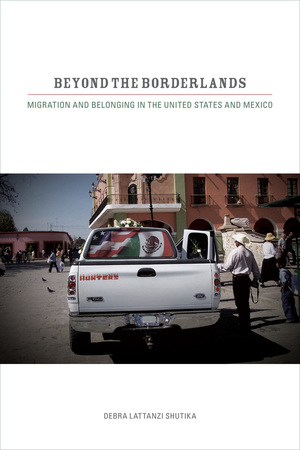 In a highly readable account based on extensive fieldwork among Mexican migrants and their American neighbors, Debra Lattanzi Shutika explores the issues of belonging and displacement that are central concerns for residents in communities that have become new destinations for Mexican settlement. Beyond the Borderlands also completes the circle of migration by following migrant families as they return to their hometown in Mexico, providing an illuminating perspective of the tenuous lives of Mexicans residing in, but not fully part of, two worlds.

Request this Title
Latin@s' Presence in the Food Industry: Changing How We Think about Food
Abarca, Meredith (2015)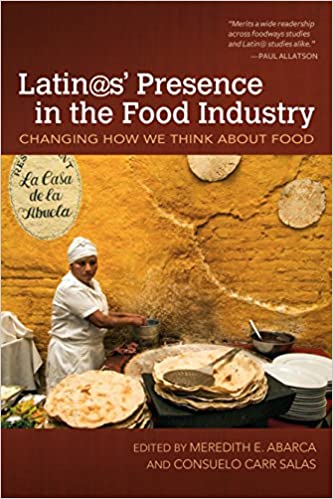 Latin@s' Presence in the Food Industry takes the holistic culinary approach of bringing together multidisciplinary criticism to explore the diverse, and not always readily apparent, ways that Latin@s relate to food and the food industry. This vibrant new collection acknowledges issues of labor conditions, economic politics, and immigration laws—structural vulnerabilities that certainly cannot be ignored—and strives to understand more fully the active and conscious ways that Latina@s create spaces to maneuver global and local food systems.

Request this Title
Shifting Boundaries: Immigrant Youth Negotiating National, State, and Small-Town Politics
Silver, Alexis (2018)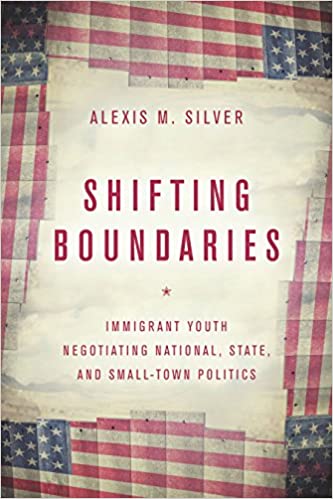 Silver examines the experiences of immigrant youth growing up in a small town in North Carolina―a state that experienced unprecedented growth in its Latino population in the 1990s and 2000s, and where aggressive anti-immigration policies have been enforced. Drawing on ethnographic fieldwork and in-depth interview data, she finds that contradictory policies at the national, state, and local levels interact to create a complex environment through which the youth must navigate.

Request this Title
Hispanic Folk Music of New Mexico and the Southwest: A Self-Portrait of a People
Robb, J.D. (2014)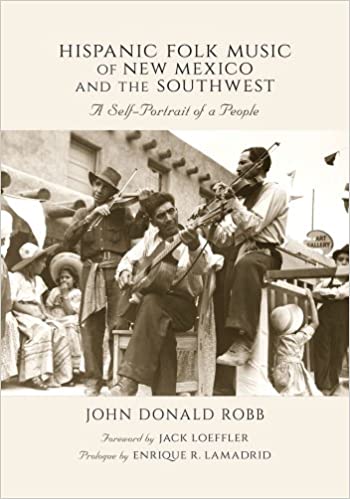 First published in 1980 and now available only from the University of New Mexico Press, this classic compilation of New Mexico folk music is based on thirty-five years of field research by a giant of modern music. Composer John Donald Robb, a passionate aficionado of the traditions of his adopted state, traveled New Mexico recording and transcribing music from the time he arrived in the Southwest in 1941.

Request this Title
The Routledge Companion to Latino/a Literature
Bost, Suzanne; Aparicio, Frances (2012)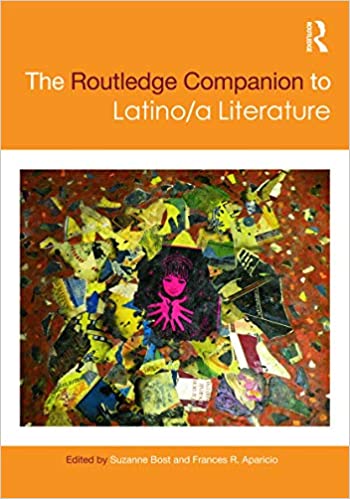 Latino/a literature is one of the fastest developing fields in the discipline of literary studies. It represents an identity that is characterized by fluidity and diversity, often explored through divisions formed by language, race, gender, sexuality, and immigration. The Routledge Companion to Latino/a Literature presents over forty essays by leading and emerging international scholars of Latino/a literature and analyses.

Request this Title
Women and Underrepresented Minorities in Computing: A Historical and Social Study
Aspray, William (2016)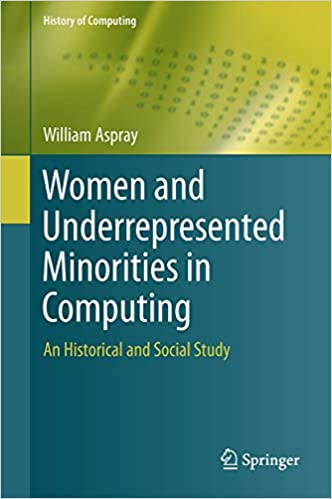 This text examines in detail the issue of the underrepresentation of women, African Americans, American Indians, and Hispanics in the computing disciplines in the U.S. The work reviews the underlying causes, as well as the efforts of various nonprofit organizations to correct the situation, in order to both improve social equity and address the shortage of skilled workers in this area. Topics and features: presents a digest and historical overview of the relevant literature from a range of disciplines, including leading historical and social science sources; discusses the social and political factors that have affected the demographics of the workforce from the end of WWII to the present day.

Request this Title
Reel Latinxs: Representation in U. S. Film and TV
Aldama, Frederick Luis; Gonzalez, Christopher (2019)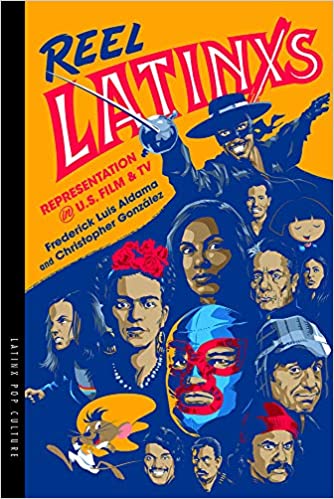 Latinx representation in the popular imagination has infuriated and befuddled the Latinx community for decades. These misrepresentations and stereotypes soon became as American as apple pie. But these cardboard cutouts and examples of lazy storytelling could never embody the rich traditions and histories of Latinx peoples. Not seeing real Latinxs on TV and film reels as kids inspired the authors to dive deep into the world of mainstream television and film to uncover examples of representation, good and bad. The result: a riveting ride through televisual and celluloid reels that make up mainstream culture.

Request this Title
Image of Peruvian boy in traditional clothing by Ben Ostrower on Unsplash.