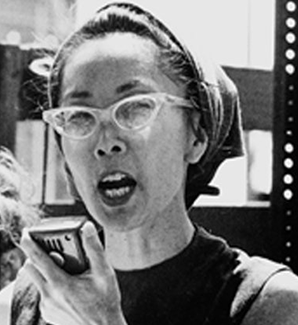 Join us in celebrating our Asian and Asian-American students, alumni, faculty and staff with a collection of educational and historically significant titles. A physical book display is now available at the Libraries with the selection rotating weekly. Some of the eBooks listed below also have a physical listing, please check the availability. 
Special thanks to our Materials Processing Coordinator, Leah Zande, for compiling this inspiring list.
Featured Image: Yuri Kochiyama, Asian-American civil rights activist in an anti-war demonstration circa 1968.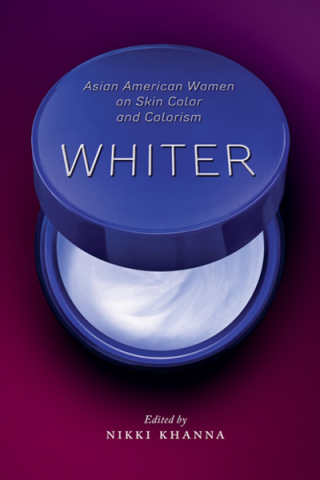 Whiter: Asian American Women on Skin Color & Colorism
Khanna, Nikki (2020)
How does skin color impact the lives of Asian American women? In Whiter, thirty Asian American women provide first-hand accounts of their experiences with colorism in this collection of powerful, accessible, and brutally honest essays, edited by Nikki Khanna.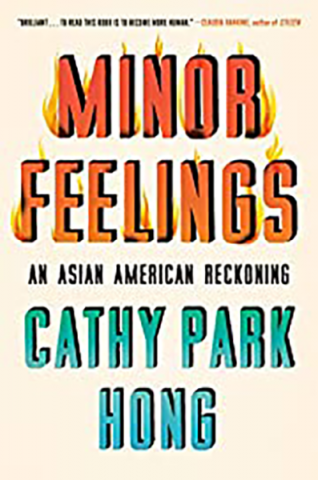 Minor Feelings: An Asian American Reckoning
Park Hong, Cathy (2021)
Poet and essayist Cathy Park Hong fearlessly and provocatively blends memoir, cultural criticism, and history to expose fresh truths about racialized consciousness in America. Part memoir and part cultural criticism, this collection is vulnerable, humorous, and provocative—and its relentless and riveting pursuit of vital questions around family and friendship, art and politics, identity and individuality, will change the way you think about our world.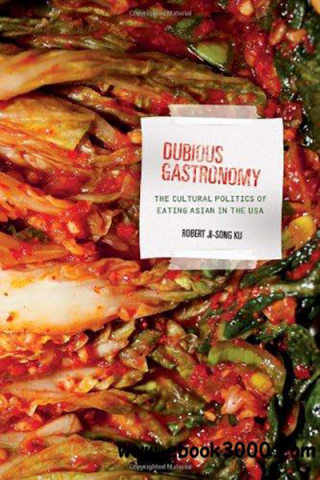 Dubious Gastronomy: The Cultural Politics of Eating Asian in the USA
Ju-Song Ku, Robert (2013)
Dubious Gastronomy overlaps a number of disciplines, including American and Asian American studies, Asian diasporic studies, literary and cultural studies, and the burgeoning field of food studies. More importantly, however, the book fulfills the critical task of amalgamating these areas and putting them in conversation with one another.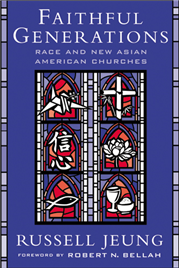 Faithful Generations: Race & New Asian American Churches
Jeung, Russell (2005)
As an institutional base for the movement toward Asian American panethnicity, churches provide a space for theological and political reflection and ethnic reinvention. This engaging study of the shifting relationship between religion and ethnicity is an ideal text for classes in ethnicity, religion, and Asian American studies.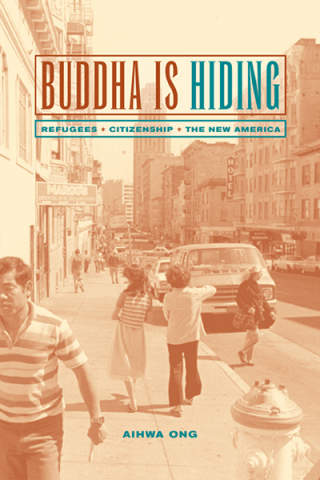 Buddha Is Hiding: Refugees, Citizenship, the New America
Ong, Aihwa (2003)
Buddha Is Hiding tells the story of Cambodian Americans experiencing American citizenship from the bottom-up. Based on extensive fieldwork in Oakland and San Francisco, the study puts a human face on how American institutions―of health, welfare, law, police, church, and industry―affect minority citizens as they negotiate American culture and re-interpret the American dream.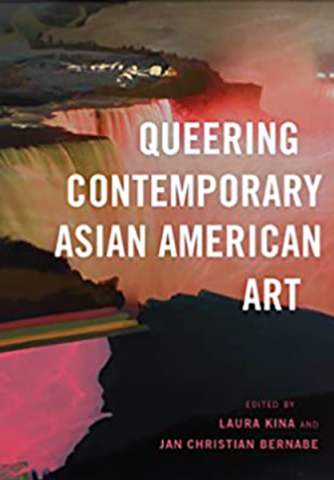 Queering Contemporary Asian American Art
Kina, Laura (2017)
Using the verb and critical lens of "queering" to capture transgressive cultural, social, and political engagement and practice, the contributors to this volume explore the connection points in Asian American experience and cultural production of surveillance states, decolonization and diaspora, transnational adoption, and transgender bodies and forms, as well as heteronormative respectability, the military, and war.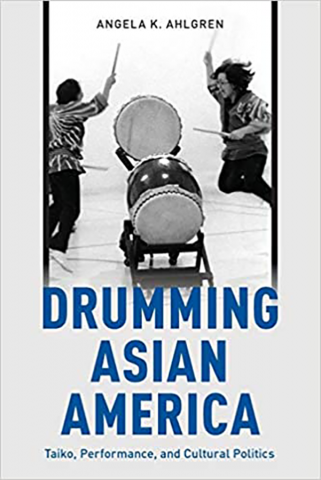 Drumming Asian American: Taiko, Performance & Cultural Politics
Ahlgren, Angela (2018)
Based on original and archival interviews, as well as the author's extensive experience as a taiko player, this book highlights the Midwest as a site for Asian American cultural production and makes embodied experience central to inquiries about identity, including race, gender, and sexuality.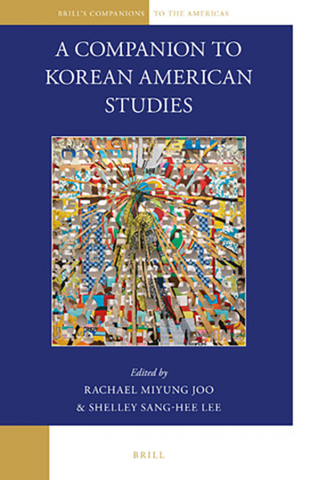 A Companion to Korean American Studies
Joo, Rachael Miyung (2018)
This collection ranges from chapters detailing the histories of Korean migration to the United States to contemporary flows of popular culture between South Korea and the United States. The authors present on Korean American history, gender relations, cultural formations, social relations, and politics.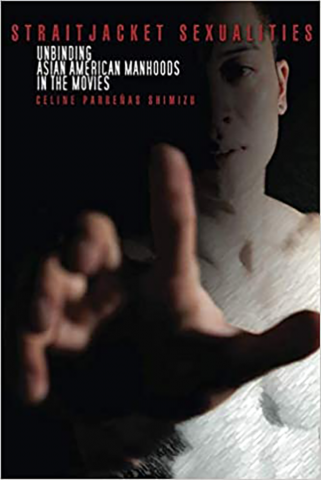 Straitjacket Sexualities: Unbinding Asian American Manhoods in the Movies
Shimizu, Celine (2012)
Straitjacket Sexualitiesidentifies a number of moments in the movies wherein masculinity is figured anew. By looking at intimate relations on screen, power as sexual prowess and brute masculinity is redefined, giving primacy to the diverse ways Asian American men experience complex, ambiguous, and ambivalent genders and sexualities.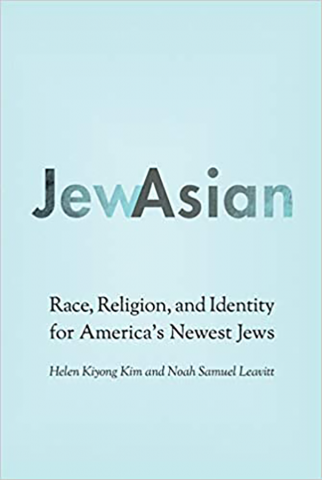 JewAsian: Race, Religion, & Identity for America's Newest Jews
Kim, Helen Kiyong & Leavitt, Noah Samuel (2016)
JewAsian is a qualitative examination of the intersection of race, religion, and ethnicity in the increasing number of households that are Jewish American and Asian American. Helen Kiyong Kim and Noah Samuel Leavitt's book explores the larger social dimensions of intermarriages to explain how these particular unions reflect not only the identity of married individuals but also the communities to which they belong.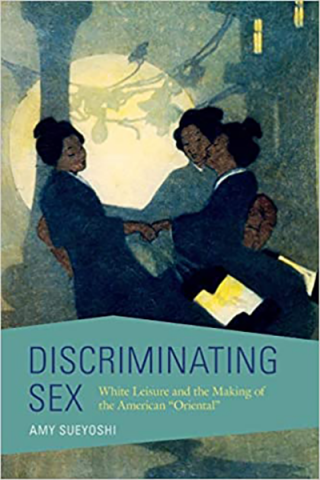 Discriminating Sex: White Leisure & Making of the American "Oriental"
Sueyoshi, Amy Haruko (2018)
Sueyoshi bridges feminist, queer, and ethnic studies to show how the white quest to forge new frontiers in gender and sexual freedom reinforced—and spawned—racial inequality through the ever evolving Oriental. Informed and fascinating, Discriminating Sex reconsiders the origins and expression of racial stereotyping in an American city.
[/html]