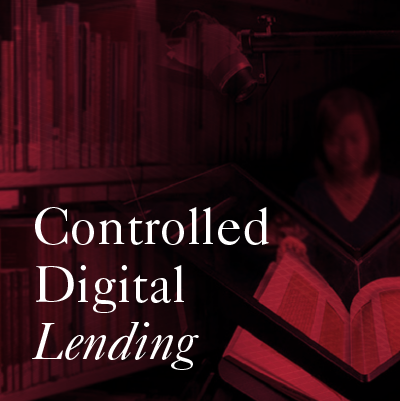 Controlled digital lending (CDL) enables our library to scan and lend a digitized version of a book in lieu of a physical copy, in a controlled manner that precludes copying or redistribution.
Faculty members who normally send their students to borrow physical course reserve books or other learning materials at the library have faced an obstacle this semester with many students this year stuck far away from the campus library; CDL has helped to bring those materials to students as they study remotely. For the first 6 weeks of Fall, we have digitized 60 individual titles for virtual course reserve, which have collectively garnered 142 checkouts and 14,220 minutes of use from students. CDL can also be used by students, faculty, and staff members to access items for purposes other than course reserve. 
CDL is permissible by virtue of the 'first sale doctrine' in copyright law. It carries certain restrictions and digital controls that make the electronic version of the work restricted to one user at a time. These digital controls also inhibit copying, printing, and redistribution of the work. You can learn more at the CDL website.
One of the important limitations is that only one person can use the digital version at a time, for each physical copy we have in our possession. This replicates the physical world experience, where one person can borrow one print book at a time. 
The Libraries have elected to utilize a software called Digify to apply electronic controls to works we loan under a CDL framework.
CDL does not enable a faculty member to post an e-copy in Canvas, or even post a link to a work that all students can access. Students will still have to borrow the e-copy one person at a time, per copy, just as they would with print reserves.
Learn more about Controlled Digital Lending.