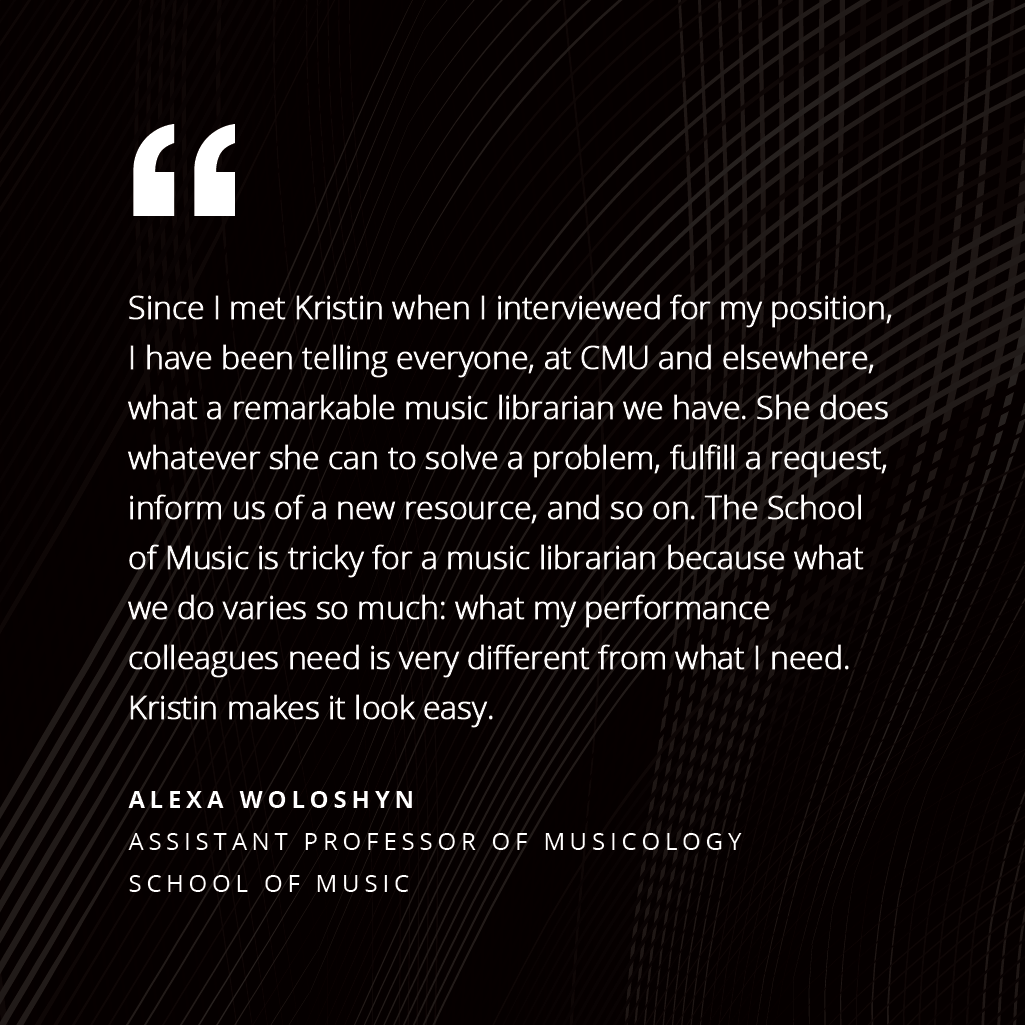 When Assistant Professor of Musicology Alexa Woloshyn needed to implement a major revision of her Music History III course that is required for all undergraduate music majors, she called on the services of Music Librarian Kristin Heath. During the revision phase, Woloshyn consulted with Heath about required class resources and new assignments and how the Libraries could support them. Her assistance was especially critical in helping the students identify and develop a more nuanced method of searching for sources. Heath provided critical support during this revision process and in every iteration of the class that followed. 
Goal
Revise the course design for Music History III, one of three required music history classes for undergraduate music majors. 
How We Helped
Created and maintained a Music Research Guide to provision access to the standard online musicology resources, like Grove Music Online, MGG, and RILM.
Ordered research materials and course materials, including interlibrary loan requests.
Recommended new teaching technologies. 
Results
Over 60 students have taken the revised Music History III course.
To help students choose appropriate topics, develop research questions, and find strong scholarly sources, the students spend one class each theme in the library for a session called 'Library Day.'