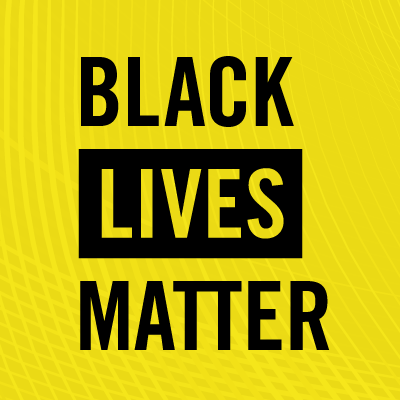 In a message to the university community, President Jahanian stated that "it is up to each one of us — no matter our background — to confront and dismantle racism and injustice wherever they exist."
Consider the Libraries a trusted source for educational resources to learn more about racism and the practice of anti-racism. Below, you'll find a curated list of digital materials on this topic that are all available to access immediately.
This list of titles was informed by the anti-racist reading list curated by Ibram X. Kendi and posted on the Chicago Public Library website. Each title was selected due to format and availability in the University Libraries' collection.
---
The New Jim Crow: Mass Incarceration in the Age of Colorblindness
Alexander, Michelle; West, Cornell (2012)
Once in a great while a book comes along that changes the way we see the world and helps to fuel a nationwide social movement. "The New Jim Crow" is such a book. Praised by Harvard Law professor Lani Guinier as "brave and bold," this book directly challenges the notion that the election of Barack Obama signals a new era of colorblindness. With dazzling candor, legal scholar Michelle Alexander argues that "we have not ended racial caste in America; we have merely redesigned it." By targeting black men through the War on Drugs and decimating communities of color, the U.S. criminal justice system functions as a contemporary system of racial control—relegating millions to a permanent second-class status—even as it formally adheres to the principle of colorblindness. In the words of Benjamin Todd Jealous, president and CEO of the NAACP, this book is a "call to action."

Called "stunning" by Pulitzer Prize–winning historian David Levering Lewis, "invaluable" by the Daily Kos, "explosive" by Kirkus, and "profoundly necessary" by the Miami Herald, this updated and revised paperback edition of The New Jim Crow, now with a foreword by Cornel West, is a must-read for all people of conscience. - Publisher's Description

"Undoubtedly the most important book published in this century about the U.S." - Birmingham News

Request this Title
---
Between the World and Me
Coates, Ta-Nehisi (2015)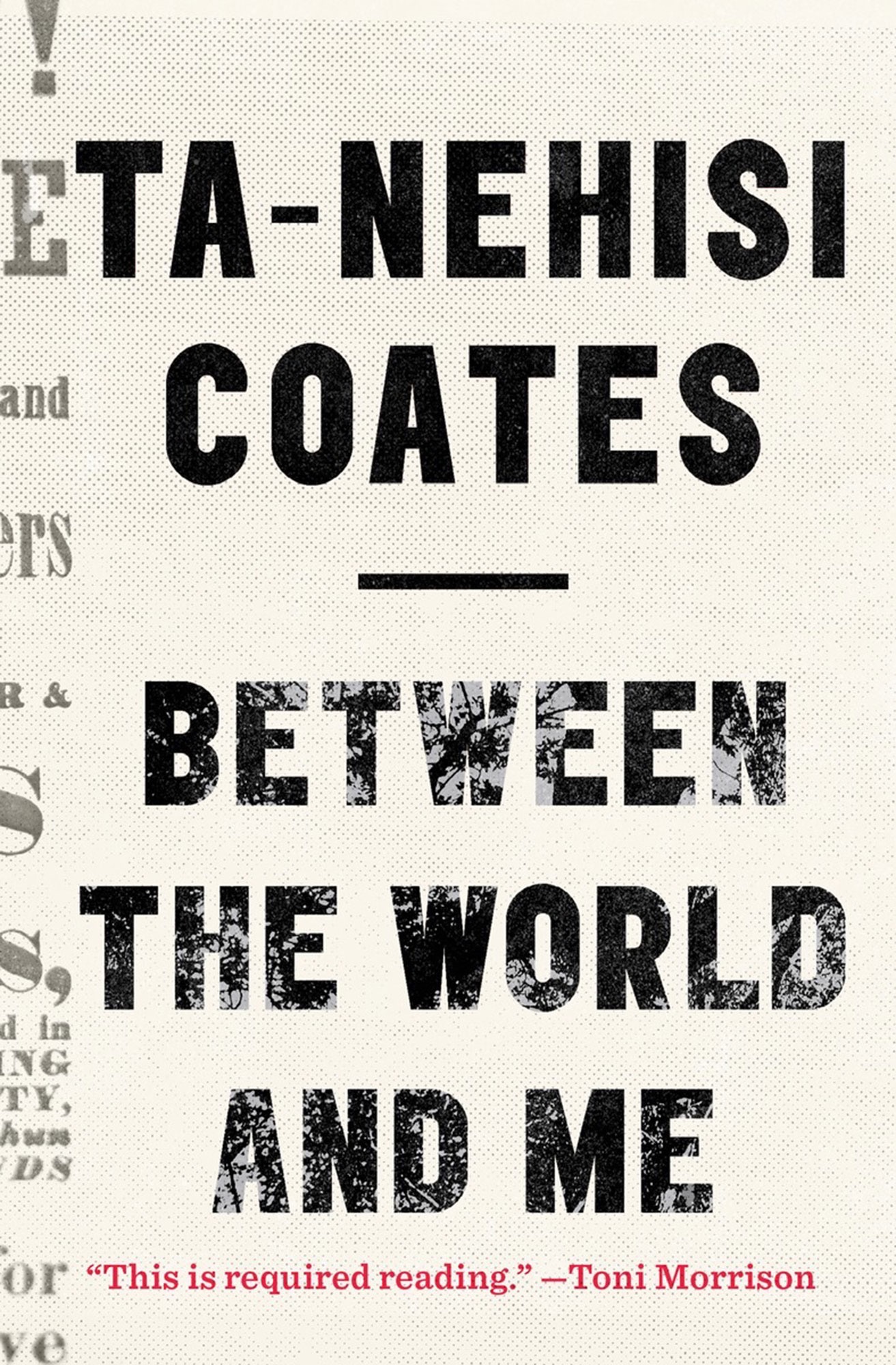 In a profound work that pivots from the biggest questions about American history and ideals to the most intimate concerns of a father for his son, Ta-Nehisi Coates offers a powerful new framework for understanding our nation's history and current crisis. Americans have built an empire on the idea of "race," a falsehood that damages us all but falls most heavily on the bodies of black women and men—bodies exploited through slavery and segregation, and, today, threatened, locked up, and murdered out of all proportion. What is it like to inhabit a black body and find a way to live within it? And how can we all honestly reckon with this fraught history and free ourselves from its burden?

"Between the World and Me" is Ta-Nehisi Coates's attempt to answer these questions in a letter to his adolescent son. Coates shares with his son—and readers—the story of his awakening to the truth about his place in the world through a series of revelatory experiences, from Howard University to Civil War battlefields, from the South Side of Chicago to Paris, from his childhood home to the living rooms of mothers whose children's lives were taken as American plunder. Beautifully woven from personal narrative, reimagined history, and fresh, emotionally charged reportage, Between the World and Me clearly illuminates the past, bracingly confronts our present, and offers a transcendent vision for a way forward. - Publisher's Description

"I've been wondering who might fill the intellectual void that plagued me after James Baldwin died. Clearly it is Ta-Nehisi Coates. The language of "Between the World and Me", like Coates's journey, is visceral, eloquent, and beautifully redemptive. And its examination of the hazards and hopes of black male life is as profound as it is revelatory. This is required reading." - Toni Morrison

Request this Title
---
White Fragility: Why It's So Hard for White People to Talk About Racism
DiAngelo, Robin (2018)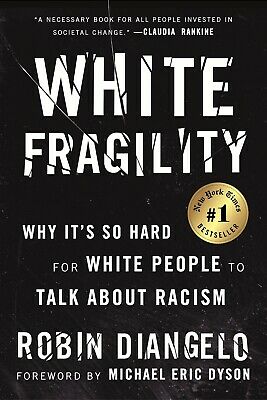 The New York Times best-selling book exploring the counterproductive reactions white people have when their assumptions about race are challenged, and how these reactions maintain racial inequality.

In this "vital, necessary, and beautiful book" (Michael Eric Dyson), antiracist educator Robin DiAngelo deftly illuminates the phenomenon of white fragility and "allows us to understand racism as a practice not restricted to 'bad people' (Claudia Rankine). Referring to the defensive moves that white people make when challenged racially, white fragility is characterized by emotions such as anger, fear, and guilt, and by behaviors including argumentation and silence. These behaviors, in turn, function to reinstate white racial equilibrium and prevent any meaningful cross-racial dialogue. In this in-depth exploration, DiAngelo examines how white fragility develops, how it protects racial inequality, and what we can do to engage more constructively. - Publisher's Description

"The value in White Fragility lies in its methodical, irrefutable exposure of racism in thought and action, and its call for humility and vigilance." - The New Yorker

Request this Title
---
Trayvon Martin, Race, and American Justice: Writing Wrong
Fasching-Varner, Kenneth J. (2014)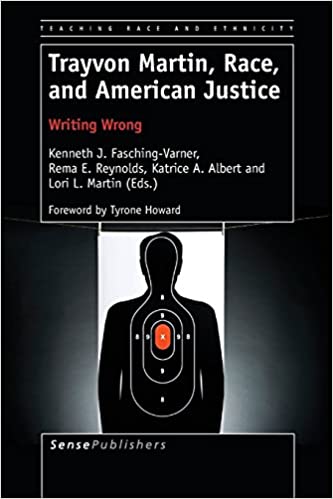 "Trayvon Martin, Race, and American Justice: Writing Wrong" is the first comprehensive text to analyze not only the killing of Trayvon Martin, but the implications of this event for the state of race in the United States. Bringing together contributions from a variety of disciplines and approaches, this text pushes readers to answer the question: "In the wake of the killing of Trayvon Martin, and the acquittal of his killer, how post-racial can we claim to be?" This collection of short and powerful chapters is at times angering and at times hopeful, but always thought provoking, critical, and poignant. This interdisciplinary volume is well suited for undergraduate and graduate students as well as faculty in sociology, social work, law, communication, and education. This book can also be read by anyone interested in social justice and equity through the lens of race in the 21st century. - Publisher's Description

"The editors and contributors have taken a tragic topic and presented it in a way that is engaging, effective, and surprisingly optimistic. There is a style for everyone here, making it a great text for multiple audiences and classrooms. A truly superb addition to any classroom and a great read for those interested in social justice in today's world." - U. Melissa Anyiwo, Professor and Coordinator of African American Studies, Curry College

Request this Title
---
The Color Line: Legacy for the Twenty-First Century
Franklin, John Hope (1993)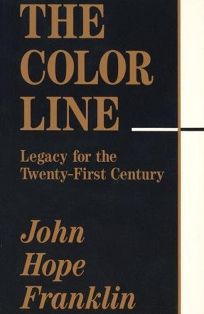 Nearly twenty years after his book "Racial Equality in America," Franklin addressed the issue of racial inequality. In the Paul Anthony Brick Lectures given at the University of Missouri-Columbia, just one day after the "not guilty" verdict was returned in the trial of Los Angeles police officers for the beating of Rodney King, Franklin delivered a piercing depiction of the color line that persists in America. A scathing portrait of how discrimination has been allowed to flourish and a poignantly despairing prognosis for its end, "The Color Line: Legacy for the Twenty-First Century" is a perfect companion to the earlier volume. Together these books powerfully define and describe the long-held, but still unrealized, goal of equal rights for all Americans. - Publisher's Description

"Anyone interested in understanding or improving America needs to read this powerful little book. Highest recommendation." - Library Journal

Request this Title
---
Policing Black Bodies: How Black Lives Are Surveilled and How to Work for Change
Hattery, Angela; Smith, Earl (2018)
From Trayvon Martin to Freddie Gray, the stories of police violence against Black people are too often in the news. In "Policing Black Bodies" Angela J. Hattery and Earl Smith make a compelling case that the policing of Black bodies goes far beyond these individual stories of brutality. They connect the regulation of African American people in many settings, including the public education system and the criminal justice system, into a powerful narrative about the myriad ways Black bodies are policed.

"Policing Black Bodies" goes beyond chronicling isolated incidents of injustice to look at the broader systems of inequality in our society—how they're structured, how they harm Black people, and how we can work for positive change. The book discusses the school-to-prison pipeline, mass incarceration and the prison boom, the unique ways Black women and trans people are treated, wrongful convictions and the challenges of exoneration, and more. Each chapter of the book opens with a true story, explains the history and current state of the issue, and looks toward how we can work for change. The book calls attention to the ways class, race, and gender contribute to injustice, as well as the perils of colorblind racism—that by pretending not to see race we actually strengthen, rather than dismantle, racist social structures. "Policing Black Bodies" is a powerful call to acknowledge injustice and work for change. - Publisher's Description

"Intended to provoke controversial and uncomfortable discussion, Hattery and Smith's book focuses on what they expose as America's deeply rooted culture, history and ideology of deliberately violating black bodies in the name of policing. Verdict: An essential work that advances an acute awareness of our responsibility to make society equitable for all." - Library Journal, Starred Review

Request this Title
---
Unhooking from Whiteness: The Key to Dismantling Racism in the United States
Hayes, Cleveland; Hartlep, Nicholas (2013)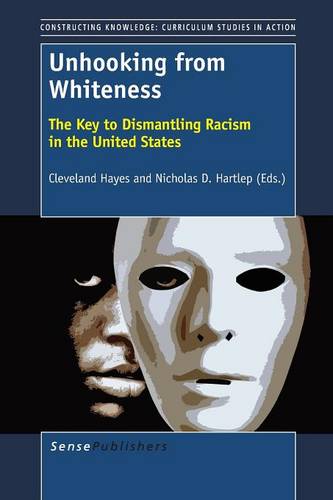 The purpose of "Unhooking from Whiteness: The Key to Dismantling Racism in the United States" is to reconsider the ways and strategies in which antiracist scholars do their work, as well as to provide pragmatic ways in which people—white and of color—can build cross-racial, cross-communal, and cross-institutional coalitions to fight white supremacy.

Employing the methodology of auto-ethnography, each chapter in this book illustrates the individual journey that the chapter contributor took to "unhook" him or herself from Whiteness. "Unhooking from Whiteness" explains Whiteness in ways never conceptualized before. The chapters suggest approaches to unhooking" from Whiteness, while sharing the authors' continual struggles to identify and eradicate the role of Whiteness in education and society in the United States. - Publisher's Description

"The contributors to Unhooking from Whiteness offer us the invaluable gift of their stories, humble reflections on commitments to racial justice and complicities with racial injustice. But they aren't merely stories--and this is the brilliance of the book--they are invitations into a reconsideration of the "common sense" discussions about the nature of white privilege, the possibility of white anti-racism, and the pervasive tug of whiteness. This is the rare book that shifts the angle and changes the conversation." - Paul Gorski, Coordinator of the Social Justice Concentration, George Mason University

Request this Title
---
The Myth of Post-Racial America: Searching for Equality in the Age of Materialism
Kaplan, H. Roy (2011)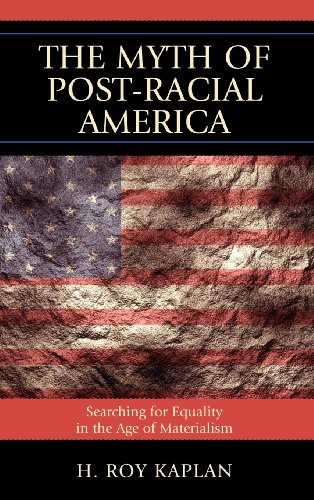 "The Myth of Post-Racial America" provides a history of race and racism in the United States. These concepts became integral parts of American society through social, psychological, and political decisions, which are documented so readers can learn about the origin of myths and stereotypes that have created schisms in our society from its founding to the present day. This information is essential reading for students and teachers so they can become more effective in their work and value cultural differences, modes of expression, and learning styles. - Publisher's Description

"An outstanding overview of white racism in an America light years from post-raciality! Veteran researcher and civil rights activist Kaplan astutely details past and present realities of racial oppression and its causes, consequences, and costs. Unafraid of naming principal perpetrators, elite white men, he delineates their racist enterprises over centuries, yet in the end provides sage advice beyond multiculturalism-lite for starting the hard efforts necessary for ending these enterprises as they play out in corporate, educational, and other important social arenas." - Joe R. Feagin, Texas A&M University

Request this Title
---
Kanopy Streaming Videos
Adebonojo, Henry, et al. I Am Not Your Negro. Magnolia Home Entertainment, 2017.
Using James Baldwin's unfinished final manuscript, "Remember This House", this documentary follows the lives and successive assassinations of three of the author's friends, Medgar Evers, Malcolm X and Martin Luther King Jr.
Brown, Elaine, et al. The Black Panthers: Vanguard of the Revolution. Theatrical version., PBS Distribution, 2016.
"The Black Panthers: Vanguard of the Revolution" is the first feature length documentary to explore the Black Panther Party, its significance to the broader American culture, its cultural and political awakening for black people, and the painful lessons wrought when a movement derails.
Davis, Angela Y., et al. Black Is-- Black Ain't: A Personal Journey through Black Identity. Docurama films, 2008.
A frank and honest look at black identity in America. Uses incisive storytelling and commentary from prominent black intellectuals, including Angela Davis, Bell Hooks, and Cornel West. Meant to stir provocative debate and add reinforcement to a bold vision for a humanity that embraces all people. Explodes the myth that black America is monolithic.